{"id":5461421949083,"title":"2020 new Slide Hollow-Out Round Toe Casual Sneakers","handle":"2019-new-slide-hollow-out-round-toe-casual-sneakers","description":"\u003cdiv itemprop=\"offers\" itemscope=\"\" itemtype=\"http:\/\/schema.org\/Offer\"\u003e\n\u003cstrong\u003eOur product is the same as these pictures. If you do not like when you get, we can give you refund anytime.\u003c\/strong\u003e\u003cbr\u003e\u003cstrong\u003e\u003c\/strong\u003e\n\u003c\/div\u003e\n\u003ch3\u003e\u003cbr\u003e\u003c\/h3\u003e\n\u003ch3\u003e\u003c\/h3\u003e\n\u003cp\u003e\u003cspan style=\"box-sizing: border-box; -moz-box-sizing: border-box; -webkit-box-sizing: border-box; color: #000000; text-align: left; font-size: 11pt; display: block; width: 180px; float: left; word-wrap: break-word; break-word: break-all;\"\u003eHeel Height Type:\u003c\/span\u003e\u003cspan style=\"box-sizing: border-box; -moz-box-sizing: border-box; -webkit-box-sizing: border-box; color: #000000; font-size: 11pt; text-align: left; display: block; min-height: 20px; overflow: hidden; word-wrap: break-word; break-word: break-all; padding: 0 20px;\"\u003eFlat Heel\u003c\/span\u003e\u003cspan style=\"display: block; clear: both;\"\u003e\u003c\/span\u003e\u003c\/p\u003e\n\u003cp\u003e\u003cspan style=\"box-sizing: border-box; -moz-box-sizing: border-box; -webkit-box-sizing: border-box; color: #000000; text-align: left; font-size: 11pt; display: block; width: 180px; float: left; word-wrap: break-word; break-word: break-all;\"\u003eUpper Material:     \u003c\/span\u003e\u003c\/p\u003e\n\u003cp\u003e\u003cspan style=\"box-sizing: border-box; -moz-box-sizing: border-box; -webkit-box-sizing: border-box; color: #000000; text-align: left; font-size: 11pt; display: block; width: 180px; float: left; word-wrap: break-word; break-word: break-all;\"\u003e Leather\u003c\/span\u003e\u003cspan style=\"box-sizing: border-box; -moz-box-sizing: border-box; -webkit-box-sizing: border-box; color: #000000; font-size: 11pt; text-align: left; display: block; min-height: 20px; overflow: hidden; word-wrap: break-word; break-word: break-all; padding: 0 20px;\"\u003e\u003cbr\u003e\u003c\/span\u003e\u003cspan style=\"display: block; clear: both;\"\u003e\u003c\/span\u003e\u003c\/p\u003e\n\u003cp\u003e\u003cspan style=\"box-sizing: border-box; -moz-box-sizing: border-box; -webkit-box-sizing: border-box; color: #000000; text-align: left; font-size: 11pt; display: block; width: 180px; float: left; word-wrap: break-word; break-word: break-all;\"\u003eShoes Style:\u003c\/span\u003e\u003cspan style=\"box-sizing: border-box; -moz-box-sizing: border-box; -webkit-box-sizing: border-box; color: #000000; font-size: 11pt; text-align: left; display: block; min-height: 20px; overflow: hidden; word-wrap: break-word; break-word: break-all; padding: 0 20px;\"\u003eSlip-On\u003c\/span\u003e\u003cspan style=\"display: block; clear: both;\"\u003e\u003c\/span\u003e\u003c\/p\u003e\n\u003cp\u003e\u003cspan style=\"box-sizing: border-box; -moz-box-sizing: border-box; -webkit-box-sizing: border-box; color: #000000; text-align: left; font-size: 11pt; display: block; width: 180px; float: left; word-wrap: break-word; break-word: break-all;\"\u003eHeel Height:\u003c\/span\u003e\u003cspan style=\"box-sizing: border-box; -moz-box-sizing: border-box; -webkit-box-sizing: border-box; color: #000000; font-size: 11pt; text-align: left; display: block; min-height: 20px; overflow: hidden; word-wrap: break-word; break-word: break-all; padding: 0 20px;\"\u003eFlat\u003c\/span\u003e\u003cspan style=\"display: block; clear: both;\"\u003e\u003c\/span\u003e\u003c\/p\u003e\n\u003cp\u003e\u003cspan style=\"box-sizing: border-box; -moz-box-sizing: border-box; -webkit-box-sizing: border-box; color: #000000; text-align: left; font-size: 11pt; display: block; width: 180px; float: left; word-wrap: break-word; break-word: break-all;\"\u003eHeel Type:\u003c\/span\u003e\u003cspan style=\"box-sizing: border-box; -moz-box-sizing: border-box; -webkit-box-sizing: border-box; color: #000000; font-size: 11pt; text-align: left; display: block; min-height: 20px; overflow: hidden; word-wrap: break-word; break-word: break-all; padding: 0 20px;\"\u003eFlat Heel\u003c\/span\u003e\u003cspan style=\"display: block; clear: both;\"\u003e\u003c\/span\u003e\u003c\/p\u003e\n\u003cp\u003e\u003cspan style=\"box-sizing: border-box; -moz-box-sizing: border-box; -webkit-box-sizing: border-box; color: #000000; text-align: left; font-size: 11pt; display: block; width: 180px; float: left; word-wrap: break-word; break-word: break-all;\"\u003eOccasion:\u003c\/span\u003e\u003cspan style=\"box-sizing: border-box; -moz-box-sizing: border-box; -webkit-box-sizing: border-box; color: #000000; font-size: 11pt; text-align: left; display: block; min-height: 20px; overflow: hidden; word-wrap: break-word; break-word: break-all; padding: 0 20px;\"\u003eCasual\u003c\/span\u003e\u003cspan style=\"display: block; clear: both;\"\u003e\u003c\/span\u003e\u003c\/p\u003e\n\u003cp\u003e\u003cspan style=\"box-sizing: border-box; -moz-box-sizing: border-box; -webkit-box-sizing: border-box; color: #000000; text-align: left; font-size: 11pt; display: block; width: 180px; float: left; word-wrap: break-word; break-word: break-all;\"\u003eToe Type:\u003c\/span\u003e\u003cspan style=\"box-sizing: border-box; -moz-box-sizing: border-box; -webkit-box-sizing: border-box; color: #000000; font-size: 11pt; text-align: left; display: block; min-height: 20px; overflow: hidden; word-wrap: break-word; break-word: break-all; padding: 0 20px;\"\u003eRound Toe\u003c\/span\u003e\u003cspan style=\"display: block; clear: both;\"\u003e\u003c\/span\u003e\u003c\/p\u003e\n\u003cp\u003e\u003cspan style=\"box-sizing: border-box; -moz-box-sizing: border-box; -webkit-box-sizing: border-box; color: #000000; text-align: left; font-size: 11pt; display: block; width: 180px; float: left; word-wrap: break-word; break-word: break-all;\"\u003eAccents:\u003c\/span\u003e\u003cspan style=\"box-sizing: border-box; -moz-box-sizing: border-box; -webkit-box-sizing: border-box; color: #000000; font-size: 11pt; text-align: left; display: block; min-height: 20px; overflow: hidden; word-wrap: break-word; break-word: break-all; padding: 0 20px;\"\u003eHollow-out\u003c\/span\u003e\u003cspan style=\"display: block; clear: both;\"\u003e\u003c\/span\u003e\u003c\/p\u003e\n\u003cp\u003e\u003cspan style=\"box-sizing: border-box; -moz-box-sizing: border-box; -webkit-box-sizing: border-box; color: #000000; text-align: left; font-size: 11pt; display: block; width: 180px; float: left; word-wrap: break-word; break-word: break-all;\"\u003eGender:\u003c\/span\u003e\u003cspan style=\"box-sizing: border-box; -moz-box-sizing: border-box; -webkit-box-sizing: border-box; color: #000000; font-size: 11pt; text-align: left; display: block; min-height: 20px; overflow: hidden; word-wrap: break-word; break-word: break-all; padding: 0 20px;\"\u003eWomen\u003c\/span\u003e\u003cspan style=\"display: block; clear: both;\"\u003e\u003c\/span\u003e\u003c\/p\u003e\n\u003cp\u003e\u003cspan style=\"box-sizing: border-box; -moz-box-sizing: border-box; -webkit-box-sizing: border-box; color: #000000; text-align: left; font-size: 11pt; display: block; width: 180px; float: left; word-wrap: break-word; break-word: break-all;\"\u003eTheme:\u003c\/span\u003e\u003cspan style=\"box-sizing: border-box; -moz-box-sizing: border-box; -webkit-box-sizing: border-box; color: #000000; font-size: 11pt; text-align: left; display: block; min-height: 20px; overflow: hidden; word-wrap: break-word; break-word: break-all; padding: 0 20px;\"\u003eSpring\/Fall,Summer\u003c\/span\u003e\u003cspan style=\"display: block; clear: both;\"\u003e\u003c\/span\u003e\u003c\/p\u003e\n\u003cp\u003e\u003cspan style=\"box-sizing: border-box; -moz-box-sizing: border-box; -webkit-box-sizing: border-box; color: #000000; text-align: left; font-size: 11pt; display: block; width: 180px; float: left; word-wrap: break-word; break-word: break-all;\"\u003eColor:\u003c\/span\u003e\u003cspan style=\"box-sizing: border-box; -moz-box-sizing: border-box; -webkit-box-sizing: border-box; color: #000000; font-size: 11pt; text-align: left; display: block; min-height: 20px; overflow: hidden; word-wrap: break-word; break-word: break-all; padding: 0 20px;\"\u003eGreen,White,Blue,Red\u003c\/span\u003e\u003cspan style=\"display: block; clear: both;\"\u003e\u003c\/span\u003e\u003c\/p\u003e\n\u003cp\u003e \u003c\/p\u003e\n\u003cp\u003e\u003cimg src=\"https:\/\/www.stylewe.com\/image_cache\/resize\/450x600\/image\/catalog\/product\/2019-05-05\/ws50510-9-jpg-1557059223958.jpeg\"\u003e\u003c\/p\u003e\n\u003cp\u003e\u003cimg src=\"https:\/\/www.stylewe.com\/image_cache\/resize\/450x600\/image\/catalog\/product\/2019-05-05\/ws50510-1-jpg-1557059215655.jpeg\"\u003e\u003cbr\u003e\u003cimg src=\"https:\/\/www.stylewe.com\/image_cache\/resize\/450x600\/image\/catalog\/product\/2019-05-05\/ws50510-4-jpg-1557059216224.jpeg\"\u003e\u003cbr\u003e\u003cimg src=\"https:\/\/www.stylewe.com\/image_cache\/resize\/450x600\/image\/catalog\/product\/2019-05-05\/ws50510-2-jpg-1557059215146.jpeg\"\u003e\u003cbr\u003e\u003cimg src=\"https:\/\/www.stylewe.com\/image_cache\/resize\/450x600\/image\/catalog\/product\/2019-05-05\/ws50510-5-jpg-1557059216648.jpeg\"\u003e\u003cbr\u003e\u003cimg src=\"https:\/\/www.stylewe.com\/image_cache\/resize\/450x600\/image\/catalog\/product\/2019-05-05\/ws50510-7-jpg-1557059220438.jpeg\"\u003e\u003cbr\u003e\u003cimg src=\"https:\/\/www.stylewe.com\/image_cache\/resize\/450x600\/image\/catalog\/product\/2019-05-10\/lADPDgQ9qrH1vsLNAyDNAyA_800_800-jpg_620x10000q90g-jpg-1557484044936.jpeg\"\u003e\u003c\/p\u003e\n\u003cp\u003e\u003cspan avenir=\"\" next=\"\" rounded=\"\" sans-serif=\"\" background-color:=\"\" rgb=\"\" style=\"box-sizing: border-box; color: #230051;\"\u003e\u003cimg src=\"https:\/\/cdn.shopifycdn.net\/s\/files\/1\/0451\/8520\/4379\/files\/womens-shoe-size-conversion-2020090802.jpg?v=1599529686\" alt=\"\"\u003e\u003c\/span\u003e\u003c\/p\u003e\n\u003cp\u003e\u003cspan avenir=\"\" next=\"\" rounded=\"\" sans-serif=\"\" background-color:=\"\" rgb=\"\" style=\"box-sizing: border-box; color: #230051;\"\u003eNote:\u003c\/span\u003e\u003cbr avenir=\"\" next=\"\" rounded=\"\" sans-serif=\"\" white-space:=\"\" normal=\"\" background-color:=\"\" rgb=\"\" style=\"white-space: normal; box-sizing: border-box; color: #230051;\"\u003e\u003cspan avenir=\"\" next=\"\" rounded=\"\" sans-serif=\"\" background-color:=\"\" rgb=\"\" style=\"box-sizing: border-box; color: #230051;\"\u003eThere might be 2-3% difference according to manual measurement.\u003c\/span\u003e\u003cbr avenir=\"\" next=\"\" rounded=\"\" sans-serif=\"\" white-space:=\"\" normal=\"\" background-color:=\"\" rgb=\"\" style=\"white-space: normal; box-sizing: border-box; color: #230051;\"\u003e\u003cspan avenir=\"\" next=\"\" rounded=\"\" sans-serif=\"\" background-color:=\"\" rgb=\"\" style=\"box-sizing: border-box; color: #230051;\"\u003ePlease check the measurement chart carefully before you buy the item. \u003c\/span\u003e\u003cbr avenir=\"\" next=\"\" rounded=\"\" sans-serif=\"\" white-space:=\"\" normal=\"\" background-color:=\"\" rgb=\"\" style=\"white-space: normal; box-sizing: border-box; color: #230051;\"\u003e\u003cspan avenir=\"\" next=\"\" rounded=\"\" sans-serif=\"\" background-color:=\"\" rgb=\"\" style=\"box-sizing: border-box; color: #230051;\"\u003ePlease note that slight color difference should be acceptable due to the light and screen.\u003c\/span\u003e\u003cspan\u003e\u003cstrong\u003e\u003c\/strong\u003e\u003c\/span\u003e\u003c\/p\u003e","published_at":"2020-08-04T21:42:47+08:00","created_at":"2020-08-04T21:42:55+08:00","vendor":"Womenshoess","type":"","tags":["loafers","Women's Shoes"],"price":3499,"price_min":3499,"price_max":3699,"available":true,"price_varies":true,"compare_at_price":4598,"compare_at_price_min":4598,"compare_at_price_max":4598,"compare_at_price_varies":false,"variants":[{"id":35335754678427,"title":"Green \/ US5\/ UK3\/ EU35","option1":"Green","option2":"US5\/ UK3\/ EU35","option3":null,"sku":"ZJZ3710701","requires_shipping":true,"taxable":true,"featured_image":{"id":18312494710939,"product_id":5461421949083,"position":1,"created_at":"2020-08-04T21:42:55+08:00","updated_at":"2020-08-04T21:42:55+08:00","alt":null,"width":800,"height":800,"src":"https:\/\/cdn.shopify.com\/s\/files\/1\/0451\/8520\/4379\/products\/ws50510-5-jpg-1557059216648.jpg?v=1596548575","variant_ids":[35335754678427,35335754711195,35335754743963,35335754809499,35335754875035,35335754940571,35335755006107,35335755071643,35335755137179]},"available":true,"name":"2020 new Slide Hollow-Out Round Toe Casual Sneakers - Green \/ US5\/ UK3\/ EU35","public_title":"Green \/ US5\/ UK3\/ EU35","options":["Green","US5\/ UK3\/ EU35"],"price":3699,"weight":0,"compare_at_price":4598,"inventory_management":null,"barcode":null,"featured_media":{"alt":null,"id":10486952231067,"position":1,"preview_image":{"aspect_ratio":1.0,"height":800,"width":800,"src":"https:\/\/cdn.shopify.com\/s\/files\/1\/0451\/8520\/4379\/products\/ws50510-5-jpg-1557059216648.jpg?v=1596548575"}}},{"id":35335754711195,"title":"Green \/ US6\/ UK4\/ EU36","option1":"Green","option2":"US6\/ UK4\/ EU36","option3":null,"sku":"ZJZ3710701","requires_shipping":true,"taxable":true,"featured_image":{"id":18312494710939,"product_id":5461421949083,"position":1,"created_at":"2020-08-04T21:42:55+08:00","updated_at":"2020-08-04T21:42:55+08:00","alt":null,"width":800,"height":800,"src":"https:\/\/cdn.shopify.com\/s\/files\/1\/0451\/8520\/4379\/products\/ws50510-5-jpg-1557059216648.jpg?v=1596548575","variant_ids":[35335754678427,35335754711195,35335754743963,35335754809499,35335754875035,35335754940571,35335755006107,35335755071643,35335755137179]},"available":true,"name":"2020 new Slide Hollow-Out Round Toe Casual Sneakers - Green \/ US6\/ UK4\/ EU36","public_title":"Green \/ US6\/ UK4\/ EU36","options":["Green","US6\/ UK4\/ EU36"],"price":3499,"weight":0,"compare_at_price":4598,"inventory_management":null,"barcode":null,"featured_media":{"alt":null,"id":10486952231067,"position":1,"preview_image":{"aspect_ratio":1.0,"height":800,"width":800,"src":"https:\/\/cdn.shopify.com\/s\/files\/1\/0451\/8520\/4379\/products\/ws50510-5-jpg-1557059216648.jpg?v=1596548575"}}},{"id":35335754743963,"title":"Green \/ US6.5\/ UK4.5\/ EU37","option1":"Green","option2":"US6.5\/ UK4.5\/ EU37","option3":null,"sku":"ZJZ3710701","requires_shipping":true,"taxable":true,"featured_image":{"id":18312494710939,"product_id":5461421949083,"position":1,"created_at":"2020-08-04T21:42:55+08:00","updated_at":"2020-08-04T21:42:55+08:00","alt":null,"width":800,"height":800,"src":"https:\/\/cdn.shopify.com\/s\/files\/1\/0451\/8520\/4379\/products\/ws50510-5-jpg-1557059216648.jpg?v=1596548575","variant_ids":[35335754678427,35335754711195,35335754743963,35335754809499,35335754875035,35335754940571,35335755006107,35335755071643,35335755137179]},"available":true,"name":"2020 new Slide Hollow-Out Round Toe Casual Sneakers - Green \/ US6.5\/ UK4.5\/ EU37","public_title":"Green \/ US6.5\/ UK4.5\/ EU37","options":["Green","US6.5\/ UK4.5\/ EU37"],"price":3499,"weight":0,"compare_at_price":4598,"inventory_management":null,"barcode":null,"featured_media":{"alt":null,"id":10486952231067,"position":1,"preview_image":{"aspect_ratio":1.0,"height":800,"width":800,"src":"https:\/\/cdn.shopify.com\/s\/files\/1\/0451\/8520\/4379\/products\/ws50510-5-jpg-1557059216648.jpg?v=1596548575"}}},{"id":35335754809499,"title":"Green \/ US7.5\/ UK5.5\/ EU38","option1":"Green","option2":"US7.5\/ UK5.5\/ EU38","option3":null,"sku":"ZJZ3710701","requires_shipping":true,"taxable":true,"featured_image":{"id":18312494710939,"product_id":5461421949083,"position":1,"created_at":"2020-08-04T21:42:55+08:00","updated_at":"2020-08-04T21:42:55+08:00","alt":null,"width":800,"height":800,"src":"https:\/\/cdn.shopify.com\/s\/files\/1\/0451\/8520\/4379\/products\/ws50510-5-jpg-1557059216648.jpg?v=1596548575","variant_ids":[35335754678427,35335754711195,35335754743963,35335754809499,35335754875035,35335754940571,35335755006107,35335755071643,35335755137179]},"available":true,"name":"2020 new Slide Hollow-Out Round Toe Casual Sneakers - Green \/ US7.5\/ UK5.5\/ EU38","public_title":"Green \/ US7.5\/ UK5.5\/ EU38","options":["Green","US7.5\/ UK5.5\/ EU38"],"price":3499,"weight":0,"compare_at_price":4598,"inventory_management":null,"barcode":null,"featured_media":{"alt":null,"id":10486952231067,"position":1,"preview_image":{"aspect_ratio":1.0,"height":800,"width":800,"src":"https:\/\/cdn.shopify.com\/s\/files\/1\/0451\/8520\/4379\/products\/ws50510-5-jpg-1557059216648.jpg?v=1596548575"}}},{"id":35335754875035,"title":"Green \/ US8.5\/ UK6.5\/ EU39","option1":"Green","option2":"US8.5\/ UK6.5\/ EU39","option3":null,"sku":"ZJZ3710701","requires_shipping":true,"taxable":true,"featured_image":{"id":18312494710939,"product_id":5461421949083,"position":1,"created_at":"2020-08-04T21:42:55+08:00","updated_at":"2020-08-04T21:42:55+08:00","alt":null,"width":800,"height":800,"src":"https:\/\/cdn.shopify.com\/s\/files\/1\/0451\/8520\/4379\/products\/ws50510-5-jpg-1557059216648.jpg?v=1596548575","variant_ids":[35335754678427,35335754711195,35335754743963,35335754809499,35335754875035,35335754940571,35335755006107,35335755071643,35335755137179]},"available":true,"name":"2020 new Slide Hollow-Out Round Toe Casual Sneakers - Green \/ US8.5\/ UK6.5\/ EU39","public_title":"Green \/ US8.5\/ UK6.5\/ EU39","options":["Green","US8.5\/ UK6.5\/ EU39"],"price":3499,"weight":0,"compare_at_price":4598,"inventory_management":null,"barcode":null,"featured_media":{"alt":null,"id":10486952231067,"position":1,"preview_image":{"aspect_ratio":1.0,"height":800,"width":800,"src":"https:\/\/cdn.shopify.com\/s\/files\/1\/0451\/8520\/4379\/products\/ws50510-5-jpg-1557059216648.jpg?v=1596548575"}}},{"id":35335754940571,"title":"Green \/ US9\/ UK7\/ EU40","option1":"Green","option2":"US9\/ UK7\/ EU40","option3":null,"sku":"ZJZ3710701","requires_shipping":true,"taxable":true,"featured_image":{"id":18312494710939,"product_id":5461421949083,"position":1,"created_at":"2020-08-04T21:42:55+08:00","updated_at":"2020-08-04T21:42:55+08:00","alt":null,"width":800,"height":800,"src":"https:\/\/cdn.shopify.com\/s\/files\/1\/0451\/8520\/4379\/products\/ws50510-5-jpg-1557059216648.jpg?v=1596548575","variant_ids":[35335754678427,35335754711195,35335754743963,35335754809499,35335754875035,35335754940571,35335755006107,35335755071643,35335755137179]},"available":true,"name":"2020 new Slide Hollow-Out Round Toe Casual Sneakers - Green \/ US9\/ UK7\/ EU40","public_title":"Green \/ US9\/ UK7\/ EU40","options":["Green","US9\/ UK7\/ EU40"],"price":3499,"weight":0,"compare_at_price":4598,"inventory_management":null,"barcode":null,"featured_media":{"alt":null,"id":10486952231067,"position":1,"preview_image":{"aspect_ratio":1.0,"height":800,"width":800,"src":"https:\/\/cdn.shopify.com\/s\/files\/1\/0451\/8520\/4379\/products\/ws50510-5-jpg-1557059216648.jpg?v=1596548575"}}},{"id":35335755006107,"title":"Green \/ US10\/ UK8\/ EU41","option1":"Green","option2":"US10\/ UK8\/ EU41","option3":null,"sku":"ZJZ3710701","requires_shipping":true,"taxable":true,"featured_image":{"id":18312494710939,"product_id":5461421949083,"position":1,"created_at":"2020-08-04T21:42:55+08:00","updated_at":"2020-08-04T21:42:55+08:00","alt":null,"width":800,"height":800,"src":"https:\/\/cdn.shopify.com\/s\/files\/1\/0451\/8520\/4379\/products\/ws50510-5-jpg-1557059216648.jpg?v=1596548575","variant_ids":[35335754678427,35335754711195,35335754743963,35335754809499,35335754875035,35335754940571,35335755006107,35335755071643,35335755137179]},"available":true,"name":"2020 new Slide Hollow-Out Round Toe Casual Sneakers - Green \/ US10\/ UK8\/ EU41","public_title":"Green \/ US10\/ UK8\/ EU41","options":["Green","US10\/ UK8\/ EU41"],"price":3499,"weight":0,"compare_at_price":4598,"inventory_management":null,"barcode":null,"featured_media":{"alt":null,"id":10486952231067,"position":1,"preview_image":{"aspect_ratio":1.0,"height":800,"width":800,"src":"https:\/\/cdn.shopify.com\/s\/files\/1\/0451\/8520\/4379\/products\/ws50510-5-jpg-1557059216648.jpg?v=1596548575"}}},{"id":35335755071643,"title":"Green \/ US11\/ UK9\/ EU42","option1":"Green","option2":"US11\/ UK9\/ EU42","option3":null,"sku":"ZJZ3710701","requires_shipping":true,"taxable":true,"featured_image":{"id":18312494710939,"product_id":5461421949083,"position":1,"created_at":"2020-08-04T21:42:55+08:00","updated_at":"2020-08-04T21:42:55+08:00","alt":null,"width":800,"height":800,"src":"https:\/\/cdn.shopify.com\/s\/files\/1\/0451\/8520\/4379\/products\/ws50510-5-jpg-1557059216648.jpg?v=1596548575","variant_ids":[35335754678427,35335754711195,35335754743963,35335754809499,35335754875035,35335754940571,35335755006107,35335755071643,35335755137179]},"available":true,"name":"2020 new Slide Hollow-Out Round Toe Casual Sneakers - Green \/ US11\/ UK9\/ EU42","public_title":"Green \/ US11\/ UK9\/ EU42","options":["Green","US11\/ UK9\/ EU42"],"price":3499,"weight":0,"compare_at_price":4598,"inventory_management":null,"barcode":null,"featured_media":{"alt":null,"id":10486952231067,"position":1,"preview_image":{"aspect_ratio":1.0,"height":800,"width":800,"src":"https:\/\/cdn.shopify.com\/s\/files\/1\/0451\/8520\/4379\/products\/ws50510-5-jpg-1557059216648.jpg?v=1596548575"}}},{"id":35335755137179,"title":"Green \/ US11.5\/ UK10\/ EU43","option1":"Green","option2":"US11.5\/ UK10\/ EU43","option3":null,"sku":"ZJZ3710701","requires_shipping":true,"taxable":true,"featured_image":{"id":18312494710939,"product_id":5461421949083,"position":1,"created_at":"2020-08-04T21:42:55+08:00","updated_at":"2020-08-04T21:42:55+08:00","alt":null,"width":800,"height":800,"src":"https:\/\/cdn.shopify.com\/s\/files\/1\/0451\/8520\/4379\/products\/ws50510-5-jpg-1557059216648.jpg?v=1596548575","variant_ids":[35335754678427,35335754711195,35335754743963,35335754809499,35335754875035,35335754940571,35335755006107,35335755071643,35335755137179]},"available":true,"name":"2020 new Slide Hollow-Out Round Toe Casual Sneakers - Green \/ US11.5\/ UK10\/ EU43","public_title":"Green \/ US11.5\/ UK10\/ EU43","options":["Green","US11.5\/ UK10\/ EU43"],"price":3499,"weight":0,"compare_at_price":4598,"inventory_management":null,"barcode":null,"featured_media":{"alt":null,"id":10486952231067,"position":1,"preview_image":{"aspect_ratio":1.0,"height":800,"width":800,"src":"https:\/\/cdn.shopify.com\/s\/files\/1\/0451\/8520\/4379\/products\/ws50510-5-jpg-1557059216648.jpg?v=1596548575"}}},{"id":35335755202715,"title":"Red \/ US5\/ UK3\/ EU35","option1":"Red","option2":"US5\/ UK3\/ EU35","option3":null,"sku":"ZJZ3710701","requires_shipping":true,"taxable":true,"featured_image":{"id":18312494743707,"product_id":5461421949083,"position":2,"created_at":"2020-08-04T21:42:55+08:00","updated_at":"2020-08-04T21:42:55+08:00","alt":null,"width":800,"height":800,"src":"https:\/\/cdn.shopify.com\/s\/files\/1\/0451\/8520\/4379\/products\/ws50510-4-jpg-1557059216224.jpg?v=1596548575","variant_ids":[35335755202715,35335755268251,35335755333787,35335755366555,35335755399323,35335755432091,35335755464859,35335755497627,35335755530395]},"available":true,"name":"2020 new Slide Hollow-Out Round Toe Casual Sneakers - Red \/ US5\/ UK3\/ EU35","public_title":"Red \/ US5\/ UK3\/ EU35","options":["Red","US5\/ UK3\/ EU35"],"price":3499,"weight":0,"compare_at_price":4598,"inventory_management":null,"barcode":null,"featured_media":{"alt":null,"id":10486952263835,"position":2,"preview_image":{"aspect_ratio":1.0,"height":800,"width":800,"src":"https:\/\/cdn.shopify.com\/s\/files\/1\/0451\/8520\/4379\/products\/ws50510-4-jpg-1557059216224.jpg?v=1596548575"}}},{"id":35335755268251,"title":"Red \/ US6\/ UK4\/ EU36","option1":"Red","option2":"US6\/ UK4\/ EU36","option3":null,"sku":"ZJZ3710701","requires_shipping":true,"taxable":true,"featured_image":{"id":18312494743707,"product_id":5461421949083,"position":2,"created_at":"2020-08-04T21:42:55+08:00","updated_at":"2020-08-04T21:42:55+08:00","alt":null,"width":800,"height":800,"src":"https:\/\/cdn.shopify.com\/s\/files\/1\/0451\/8520\/4379\/products\/ws50510-4-jpg-1557059216224.jpg?v=1596548575","variant_ids":[35335755202715,35335755268251,35335755333787,35335755366555,35335755399323,35335755432091,35335755464859,35335755497627,35335755530395]},"available":true,"name":"2020 new Slide Hollow-Out Round Toe Casual Sneakers - Red \/ US6\/ UK4\/ EU36","public_title":"Red \/ US6\/ UK4\/ EU36","options":["Red","US6\/ UK4\/ EU36"],"price":3499,"weight":0,"compare_at_price":4598,"inventory_management":null,"barcode":null,"featured_media":{"alt":null,"id":10486952263835,"position":2,"preview_image":{"aspect_ratio":1.0,"height":800,"width":800,"src":"https:\/\/cdn.shopify.com\/s\/files\/1\/0451\/8520\/4379\/products\/ws50510-4-jpg-1557059216224.jpg?v=1596548575"}}},{"id":35335755333787,"title":"Red \/ US6.5\/ UK4.5\/ EU37","option1":"Red","option2":"US6.5\/ UK4.5\/ EU37","option3":null,"sku":"ZJZ3710701","requires_shipping":true,"taxable":true,"featured_image":{"id":18312494743707,"product_id":5461421949083,"position":2,"created_at":"2020-08-04T21:42:55+08:00","updated_at":"2020-08-04T21:42:55+08:00","alt":null,"width":800,"height":800,"src":"https:\/\/cdn.shopify.com\/s\/files\/1\/0451\/8520\/4379\/products\/ws50510-4-jpg-1557059216224.jpg?v=1596548575","variant_ids":[35335755202715,35335755268251,35335755333787,35335755366555,35335755399323,35335755432091,35335755464859,35335755497627,35335755530395]},"available":true,"name":"2020 new Slide Hollow-Out Round Toe Casual Sneakers - Red \/ US6.5\/ UK4.5\/ EU37","public_title":"Red \/ US6.5\/ UK4.5\/ EU37","options":["Red","US6.5\/ UK4.5\/ EU37"],"price":3499,"weight":0,"compare_at_price":4598,"inventory_management":null,"barcode":null,"featured_media":{"alt":null,"id":10486952263835,"position":2,"preview_image":{"aspect_ratio":1.0,"height":800,"width":800,"src":"https:\/\/cdn.shopify.com\/s\/files\/1\/0451\/8520\/4379\/products\/ws50510-4-jpg-1557059216224.jpg?v=1596548575"}}},{"id":35335755366555,"title":"Red \/ US7.5\/ UK5.5\/ EU38","option1":"Red","option2":"US7.5\/ UK5.5\/ EU38","option3":null,"sku":"ZJZ3710701","requires_shipping":true,"taxable":true,"featured_image":{"id":18312494743707,"product_id":5461421949083,"position":2,"created_at":"2020-08-04T21:42:55+08:00","updated_at":"2020-08-04T21:42:55+08:00","alt":null,"width":800,"height":800,"src":"https:\/\/cdn.shopify.com\/s\/files\/1\/0451\/8520\/4379\/products\/ws50510-4-jpg-1557059216224.jpg?v=1596548575","variant_ids":[35335755202715,35335755268251,35335755333787,35335755366555,35335755399323,35335755432091,35335755464859,35335755497627,35335755530395]},"available":true,"name":"2020 new Slide Hollow-Out Round Toe Casual Sneakers - Red \/ US7.5\/ UK5.5\/ EU38","public_title":"Red \/ US7.5\/ UK5.5\/ EU38","options":["Red","US7.5\/ UK5.5\/ EU38"],"price":3499,"weight":0,"compare_at_price":4598,"inventory_management":null,"barcode":null,"featured_media":{"alt":null,"id":10486952263835,"position":2,"preview_image":{"aspect_ratio":1.0,"height":800,"width":800,"src":"https:\/\/cdn.shopify.com\/s\/files\/1\/0451\/8520\/4379\/products\/ws50510-4-jpg-1557059216224.jpg?v=1596548575"}}},{"id":35335755399323,"title":"Red \/ US8.5\/ UK6.5\/ EU39","option1":"Red","option2":"US8.5\/ UK6.5\/ EU39","option3":null,"sku":"ZJZ3710701","requires_shipping":true,"taxable":true,"featured_image":{"id":18312494743707,"product_id":5461421949083,"position":2,"created_at":"2020-08-04T21:42:55+08:00","updated_at":"2020-08-04T21:42:55+08:00","alt":null,"width":800,"height":800,"src":"https:\/\/cdn.shopify.com\/s\/files\/1\/0451\/8520\/4379\/products\/ws50510-4-jpg-1557059216224.jpg?v=1596548575","variant_ids":[35335755202715,35335755268251,35335755333787,35335755366555,35335755399323,35335755432091,35335755464859,35335755497627,35335755530395]},"available":true,"name":"2020 new Slide Hollow-Out Round Toe Casual Sneakers - Red \/ US8.5\/ UK6.5\/ EU39","public_title":"Red \/ US8.5\/ UK6.5\/ EU39","options":["Red","US8.5\/ UK6.5\/ EU39"],"price":3499,"weight":0,"compare_at_price":4598,"inventory_management":null,"barcode":null,"featured_media":{"alt":null,"id":10486952263835,"position":2,"preview_image":{"aspect_ratio":1.0,"height":800,"width":800,"src":"https:\/\/cdn.shopify.com\/s\/files\/1\/0451\/8520\/4379\/products\/ws50510-4-jpg-1557059216224.jpg?v=1596548575"}}},{"id":35335755432091,"title":"Red \/ US9\/ UK7\/ EU40","option1":"Red","option2":"US9\/ UK7\/ EU40","option3":null,"sku":"ZJZ3710701","requires_shipping":true,"taxable":true,"featured_image":{"id":18312494743707,"product_id":5461421949083,"position":2,"created_at":"2020-08-04T21:42:55+08:00","updated_at":"2020-08-04T21:42:55+08:00","alt":null,"width":800,"height":800,"src":"https:\/\/cdn.shopify.com\/s\/files\/1\/0451\/8520\/4379\/products\/ws50510-4-jpg-1557059216224.jpg?v=1596548575","variant_ids":[35335755202715,35335755268251,35335755333787,35335755366555,35335755399323,35335755432091,35335755464859,35335755497627,35335755530395]},"available":true,"name":"2020 new Slide Hollow-Out Round Toe Casual Sneakers - Red \/ US9\/ UK7\/ EU40","public_title":"Red \/ US9\/ UK7\/ EU40","options":["Red","US9\/ UK7\/ EU40"],"price":3499,"weight":0,"compare_at_price":4598,"inventory_management":null,"barcode":null,"featured_media":{"alt":null,"id":10486952263835,"position":2,"preview_image":{"aspect_ratio":1.0,"height":800,"width":800,"src":"https:\/\/cdn.shopify.com\/s\/files\/1\/0451\/8520\/4379\/products\/ws50510-4-jpg-1557059216224.jpg?v=1596548575"}}},{"id":35335755464859,"title":"Red \/ US10\/ UK8\/ EU41","option1":"Red","option2":"US10\/ UK8\/ EU41","option3":null,"sku":"ZJZ3710701","requires_shipping":true,"taxable":true,"featured_image":{"id":18312494743707,"product_id":5461421949083,"position":2,"created_at":"2020-08-04T21:42:55+08:00","updated_at":"2020-08-04T21:42:55+08:00","alt":null,"width":800,"height":800,"src":"https:\/\/cdn.shopify.com\/s\/files\/1\/0451\/8520\/4379\/products\/ws50510-4-jpg-1557059216224.jpg?v=1596548575","variant_ids":[35335755202715,35335755268251,35335755333787,35335755366555,35335755399323,35335755432091,35335755464859,35335755497627,35335755530395]},"available":true,"name":"2020 new Slide Hollow-Out Round Toe Casual Sneakers - Red \/ US10\/ UK8\/ EU41","public_title":"Red \/ US10\/ UK8\/ EU41","options":["Red","US10\/ UK8\/ EU41"],"price":3499,"weight":0,"compare_at_price":4598,"inventory_management":null,"barcode":null,"featured_media":{"alt":null,"id":10486952263835,"position":2,"preview_image":{"aspect_ratio":1.0,"height":800,"width":800,"src":"https:\/\/cdn.shopify.com\/s\/files\/1\/0451\/8520\/4379\/products\/ws50510-4-jpg-1557059216224.jpg?v=1596548575"}}},{"id":35335755497627,"title":"Red \/ US11\/ UK9\/ EU42","option1":"Red","option2":"US11\/ UK9\/ EU42","option3":null,"sku":"ZJZ3710701","requires_shipping":true,"taxable":true,"featured_image":{"id":18312494743707,"product_id":5461421949083,"position":2,"created_at":"2020-08-04T21:42:55+08:00","updated_at":"2020-08-04T21:42:55+08:00","alt":null,"width":800,"height":800,"src":"https:\/\/cdn.shopify.com\/s\/files\/1\/0451\/8520\/4379\/products\/ws50510-4-jpg-1557059216224.jpg?v=1596548575","variant_ids":[35335755202715,35335755268251,35335755333787,35335755366555,35335755399323,35335755432091,35335755464859,35335755497627,35335755530395]},"available":true,"name":"2020 new Slide Hollow-Out Round Toe Casual Sneakers - Red \/ US11\/ UK9\/ EU42","public_title":"Red \/ US11\/ UK9\/ EU42","options":["Red","US11\/ UK9\/ EU42"],"price":3499,"weight":0,"compare_at_price":4598,"inventory_management":null,"barcode":null,"featured_media":{"alt":null,"id":10486952263835,"position":2,"preview_image":{"aspect_ratio":1.0,"height":800,"width":800,"src":"https:\/\/cdn.shopify.com\/s\/files\/1\/0451\/8520\/4379\/products\/ws50510-4-jpg-1557059216224.jpg?v=1596548575"}}},{"id":35335755530395,"title":"Red \/ US11.5\/ UK10\/ EU43","option1":"Red","option2":"US11.5\/ UK10\/ EU43","option3":null,"sku":"ZJZ3710701","requires_shipping":true,"taxable":true,"featured_image":{"id":18312494743707,"product_id":5461421949083,"position":2,"created_at":"2020-08-04T21:42:55+08:00","updated_at":"2020-08-04T21:42:55+08:00","alt":null,"width":800,"height":800,"src":"https:\/\/cdn.shopify.com\/s\/files\/1\/0451\/8520\/4379\/products\/ws50510-4-jpg-1557059216224.jpg?v=1596548575","variant_ids":[35335755202715,35335755268251,35335755333787,35335755366555,35335755399323,35335755432091,35335755464859,35335755497627,35335755530395]},"available":true,"name":"2020 new Slide Hollow-Out Round Toe Casual Sneakers - Red \/ US11.5\/ UK10\/ EU43","public_title":"Red \/ US11.5\/ UK10\/ EU43","options":["Red","US11.5\/ UK10\/ EU43"],"price":3499,"weight":0,"compare_at_price":4598,"inventory_management":null,"barcode":null,"featured_media":{"alt":null,"id":10486952263835,"position":2,"preview_image":{"aspect_ratio":1.0,"height":800,"width":800,"src":"https:\/\/cdn.shopify.com\/s\/files\/1\/0451\/8520\/4379\/products\/ws50510-4-jpg-1557059216224.jpg?v=1596548575"}}},{"id":35335755563163,"title":"White \/ US5\/ UK3\/ EU35","option1":"White","option2":"US5\/ UK3\/ EU35","option3":null,"sku":"ZJZ3710701","requires_shipping":true,"taxable":true,"featured_image":{"id":18312494776475,"product_id":5461421949083,"position":3,"created_at":"2020-08-04T21:42:55+08:00","updated_at":"2020-08-04T21:42:55+08:00","alt":null,"width":620,"height":620,"src":"https:\/\/cdn.shopify.com\/s\/files\/1\/0451\/8520\/4379\/products\/lADPDgQ9qrH1vsLNAyDNAyA_800_800-jpg_620x10000q90g-jpg-1557484044936_66c2b9e8-bf1b-4bc1-8c6d-75ddfe197a6e.jpg?v=1596548575","variant_ids":[35335755563163,35335755595931,35335755628699,35335755661467,35335755694235,35335755727003,35335755759771,35335755792539,35335755825307]},"available":true,"name":"2020 new Slide Hollow-Out Round Toe Casual Sneakers - White \/ US5\/ UK3\/ EU35","public_title":"White \/ US5\/ UK3\/ EU35","options":["White","US5\/ UK3\/ EU35"],"price":3499,"weight":0,"compare_at_price":4598,"inventory_management":null,"barcode":null,"featured_media":{"alt":null,"id":10486952296603,"position":3,"preview_image":{"aspect_ratio":1.0,"height":620,"width":620,"src":"https:\/\/cdn.shopify.com\/s\/files\/1\/0451\/8520\/4379\/products\/lADPDgQ9qrH1vsLNAyDNAyA_800_800-jpg_620x10000q90g-jpg-1557484044936_66c2b9e8-bf1b-4bc1-8c6d-75ddfe197a6e.jpg?v=1596548575"}}},{"id":35335755595931,"title":"White \/ US6\/ UK4\/ EU36","option1":"White","option2":"US6\/ UK4\/ EU36","option3":null,"sku":"ZJZ3710701","requires_shipping":true,"taxable":true,"featured_image":{"id":18312494776475,"product_id":5461421949083,"position":3,"created_at":"2020-08-04T21:42:55+08:00","updated_at":"2020-08-04T21:42:55+08:00","alt":null,"width":620,"height":620,"src":"https:\/\/cdn.shopify.com\/s\/files\/1\/0451\/8520\/4379\/products\/lADPDgQ9qrH1vsLNAyDNAyA_800_800-jpg_620x10000q90g-jpg-1557484044936_66c2b9e8-bf1b-4bc1-8c6d-75ddfe197a6e.jpg?v=1596548575","variant_ids":[35335755563163,35335755595931,35335755628699,35335755661467,35335755694235,35335755727003,35335755759771,35335755792539,35335755825307]},"available":true,"name":"2020 new Slide Hollow-Out Round Toe Casual Sneakers - White \/ US6\/ UK4\/ EU36","public_title":"White \/ US6\/ UK4\/ EU36","options":["White","US6\/ UK4\/ EU36"],"price":3499,"weight":0,"compare_at_price":4598,"inventory_management":null,"barcode":null,"featured_media":{"alt":null,"id":10486952296603,"position":3,"preview_image":{"aspect_ratio":1.0,"height":620,"width":620,"src":"https:\/\/cdn.shopify.com\/s\/files\/1\/0451\/8520\/4379\/products\/lADPDgQ9qrH1vsLNAyDNAyA_800_800-jpg_620x10000q90g-jpg-1557484044936_66c2b9e8-bf1b-4bc1-8c6d-75ddfe197a6e.jpg?v=1596548575"}}},{"id":35335755628699,"title":"White \/ US6.5\/ UK4.5\/ EU37","option1":"White","option2":"US6.5\/ UK4.5\/ EU37","option3":null,"sku":"ZJZ3710701","requires_shipping":true,"taxable":true,"featured_image":{"id":18312494776475,"product_id":5461421949083,"position":3,"created_at":"2020-08-04T21:42:55+08:00","updated_at":"2020-08-04T21:42:55+08:00","alt":null,"width":620,"height":620,"src":"https:\/\/cdn.shopify.com\/s\/files\/1\/0451\/8520\/4379\/products\/lADPDgQ9qrH1vsLNAyDNAyA_800_800-jpg_620x10000q90g-jpg-1557484044936_66c2b9e8-bf1b-4bc1-8c6d-75ddfe197a6e.jpg?v=1596548575","variant_ids":[35335755563163,35335755595931,35335755628699,35335755661467,35335755694235,35335755727003,35335755759771,35335755792539,35335755825307]},"available":true,"name":"2020 new Slide Hollow-Out Round Toe Casual Sneakers - White \/ US6.5\/ UK4.5\/ EU37","public_title":"White \/ US6.5\/ UK4.5\/ EU37","options":["White","US6.5\/ UK4.5\/ EU37"],"price":3499,"weight":0,"compare_at_price":4598,"inventory_management":null,"barcode":null,"featured_media":{"alt":null,"id":10486952296603,"position":3,"preview_image":{"aspect_ratio":1.0,"height":620,"width":620,"src":"https:\/\/cdn.shopify.com\/s\/files\/1\/0451\/8520\/4379\/products\/lADPDgQ9qrH1vsLNAyDNAyA_800_800-jpg_620x10000q90g-jpg-1557484044936_66c2b9e8-bf1b-4bc1-8c6d-75ddfe197a6e.jpg?v=1596548575"}}},{"id":35335755661467,"title":"White \/ US7.5\/ UK5.5\/ EU38","option1":"White","option2":"US7.5\/ UK5.5\/ EU38","option3":null,"sku":"ZJZ3710701","requires_shipping":true,"taxable":true,"featured_image":{"id":18312494776475,"product_id":5461421949083,"position":3,"created_at":"2020-08-04T21:42:55+08:00","updated_at":"2020-08-04T21:42:55+08:00","alt":null,"width":620,"height":620,"src":"https:\/\/cdn.shopify.com\/s\/files\/1\/0451\/8520\/4379\/products\/lADPDgQ9qrH1vsLNAyDNAyA_800_800-jpg_620x10000q90g-jpg-1557484044936_66c2b9e8-bf1b-4bc1-8c6d-75ddfe197a6e.jpg?v=1596548575","variant_ids":[35335755563163,35335755595931,35335755628699,35335755661467,35335755694235,35335755727003,35335755759771,35335755792539,35335755825307]},"available":true,"name":"2020 new Slide Hollow-Out Round Toe Casual Sneakers - White \/ US7.5\/ UK5.5\/ EU38","public_title":"White \/ US7.5\/ UK5.5\/ EU38","options":["White","US7.5\/ UK5.5\/ EU38"],"price":3499,"weight":0,"compare_at_price":4598,"inventory_management":null,"barcode":null,"featured_media":{"alt":null,"id":10486952296603,"position":3,"preview_image":{"aspect_ratio":1.0,"height":620,"width":620,"src":"https:\/\/cdn.shopify.com\/s\/files\/1\/0451\/8520\/4379\/products\/lADPDgQ9qrH1vsLNAyDNAyA_800_800-jpg_620x10000q90g-jpg-1557484044936_66c2b9e8-bf1b-4bc1-8c6d-75ddfe197a6e.jpg?v=1596548575"}}},{"id":35335755694235,"title":"White \/ US8.5\/ UK6.5\/ EU39","option1":"White","option2":"US8.5\/ UK6.5\/ EU39","option3":null,"sku":"ZJZ3710701","requires_shipping":true,"taxable":true,"featured_image":{"id":18312494776475,"product_id":5461421949083,"position":3,"created_at":"2020-08-04T21:42:55+08:00","updated_at":"2020-08-04T21:42:55+08:00","alt":null,"width":620,"height":620,"src":"https:\/\/cdn.shopify.com\/s\/files\/1\/0451\/8520\/4379\/products\/lADPDgQ9qrH1vsLNAyDNAyA_800_800-jpg_620x10000q90g-jpg-1557484044936_66c2b9e8-bf1b-4bc1-8c6d-75ddfe197a6e.jpg?v=1596548575","variant_ids":[35335755563163,35335755595931,35335755628699,35335755661467,35335755694235,35335755727003,35335755759771,35335755792539,35335755825307]},"available":true,"name":"2020 new Slide Hollow-Out Round Toe Casual Sneakers - White \/ US8.5\/ UK6.5\/ EU39","public_title":"White \/ US8.5\/ UK6.5\/ EU39","options":["White","US8.5\/ UK6.5\/ EU39"],"price":3499,"weight":0,"compare_at_price":4598,"inventory_management":null,"barcode":null,"featured_media":{"alt":null,"id":10486952296603,"position":3,"preview_image":{"aspect_ratio":1.0,"height":620,"width":620,"src":"https:\/\/cdn.shopify.com\/s\/files\/1\/0451\/8520\/4379\/products\/lADPDgQ9qrH1vsLNAyDNAyA_800_800-jpg_620x10000q90g-jpg-1557484044936_66c2b9e8-bf1b-4bc1-8c6d-75ddfe197a6e.jpg?v=1596548575"}}},{"id":35335755727003,"title":"White \/ US9\/ UK7\/ EU40","option1":"White","option2":"US9\/ UK7\/ EU40","option3":null,"sku":"ZJZ3710701","requires_shipping":true,"taxable":true,"featured_image":{"id":18312494776475,"product_id":5461421949083,"position":3,"created_at":"2020-08-04T21:42:55+08:00","updated_at":"2020-08-04T21:42:55+08:00","alt":null,"width":620,"height":620,"src":"https:\/\/cdn.shopify.com\/s\/files\/1\/0451\/8520\/4379\/products\/lADPDgQ9qrH1vsLNAyDNAyA_800_800-jpg_620x10000q90g-jpg-1557484044936_66c2b9e8-bf1b-4bc1-8c6d-75ddfe197a6e.jpg?v=1596548575","variant_ids":[35335755563163,35335755595931,35335755628699,35335755661467,35335755694235,35335755727003,35335755759771,35335755792539,35335755825307]},"available":true,"name":"2020 new Slide Hollow-Out Round Toe Casual Sneakers - White \/ US9\/ UK7\/ EU40","public_title":"White \/ US9\/ UK7\/ EU40","options":["White","US9\/ UK7\/ EU40"],"price":3499,"weight":0,"compare_at_price":4598,"inventory_management":null,"barcode":null,"featured_media":{"alt":null,"id":10486952296603,"position":3,"preview_image":{"aspect_ratio":1.0,"height":620,"width":620,"src":"https:\/\/cdn.shopify.com\/s\/files\/1\/0451\/8520\/4379\/products\/lADPDgQ9qrH1vsLNAyDNAyA_800_800-jpg_620x10000q90g-jpg-1557484044936_66c2b9e8-bf1b-4bc1-8c6d-75ddfe197a6e.jpg?v=1596548575"}}},{"id":35335755759771,"title":"White \/ US10\/ UK8\/ EU41","option1":"White","option2":"US10\/ UK8\/ EU41","option3":null,"sku":"ZJZ3710701","requires_shipping":true,"taxable":true,"featured_image":{"id":18312494776475,"product_id":5461421949083,"position":3,"created_at":"2020-08-04T21:42:55+08:00","updated_at":"2020-08-04T21:42:55+08:00","alt":null,"width":620,"height":620,"src":"https:\/\/cdn.shopify.com\/s\/files\/1\/0451\/8520\/4379\/products\/lADPDgQ9qrH1vsLNAyDNAyA_800_800-jpg_620x10000q90g-jpg-1557484044936_66c2b9e8-bf1b-4bc1-8c6d-75ddfe197a6e.jpg?v=1596548575","variant_ids":[35335755563163,35335755595931,35335755628699,35335755661467,35335755694235,35335755727003,35335755759771,35335755792539,35335755825307]},"available":true,"name":"2020 new Slide Hollow-Out Round Toe Casual Sneakers - White \/ US10\/ UK8\/ EU41","public_title":"White \/ US10\/ UK8\/ EU41","options":["White","US10\/ UK8\/ EU41"],"price":3499,"weight":0,"compare_at_price":4598,"inventory_management":null,"barcode":null,"featured_media":{"alt":null,"id":10486952296603,"position":3,"preview_image":{"aspect_ratio":1.0,"height":620,"width":620,"src":"https:\/\/cdn.shopify.com\/s\/files\/1\/0451\/8520\/4379\/products\/lADPDgQ9qrH1vsLNAyDNAyA_800_800-jpg_620x10000q90g-jpg-1557484044936_66c2b9e8-bf1b-4bc1-8c6d-75ddfe197a6e.jpg?v=1596548575"}}},{"id":35335755792539,"title":"White \/ US11\/ UK9\/ EU42","option1":"White","option2":"US11\/ UK9\/ EU42","option3":null,"sku":"ZJZ3710701","requires_shipping":true,"taxable":true,"featured_image":{"id":18312494776475,"product_id":5461421949083,"position":3,"created_at":"2020-08-04T21:42:55+08:00","updated_at":"2020-08-04T21:42:55+08:00","alt":null,"width":620,"height":620,"src":"https:\/\/cdn.shopify.com\/s\/files\/1\/0451\/8520\/4379\/products\/lADPDgQ9qrH1vsLNAyDNAyA_800_800-jpg_620x10000q90g-jpg-1557484044936_66c2b9e8-bf1b-4bc1-8c6d-75ddfe197a6e.jpg?v=1596548575","variant_ids":[35335755563163,35335755595931,35335755628699,35335755661467,35335755694235,35335755727003,35335755759771,35335755792539,35335755825307]},"available":true,"name":"2020 new Slide Hollow-Out Round Toe Casual Sneakers - White \/ US11\/ UK9\/ EU42","public_title":"White \/ US11\/ UK9\/ EU42","options":["White","US11\/ UK9\/ EU42"],"price":3499,"weight":0,"compare_at_price":4598,"inventory_management":null,"barcode":null,"featured_media":{"alt":null,"id":10486952296603,"position":3,"preview_image":{"aspect_ratio":1.0,"height":620,"width":620,"src":"https:\/\/cdn.shopify.com\/s\/files\/1\/0451\/8520\/4379\/products\/lADPDgQ9qrH1vsLNAyDNAyA_800_800-jpg_620x10000q90g-jpg-1557484044936_66c2b9e8-bf1b-4bc1-8c6d-75ddfe197a6e.jpg?v=1596548575"}}},{"id":35335755825307,"title":"White \/ US11.5\/ UK10\/ EU43","option1":"White","option2":"US11.5\/ UK10\/ EU43","option3":null,"sku":"ZJZ3710701","requires_shipping":true,"taxable":true,"featured_image":{"id":18312494776475,"product_id":5461421949083,"position":3,"created_at":"2020-08-04T21:42:55+08:00","updated_at":"2020-08-04T21:42:55+08:00","alt":null,"width":620,"height":620,"src":"https:\/\/cdn.shopify.com\/s\/files\/1\/0451\/8520\/4379\/products\/lADPDgQ9qrH1vsLNAyDNAyA_800_800-jpg_620x10000q90g-jpg-1557484044936_66c2b9e8-bf1b-4bc1-8c6d-75ddfe197a6e.jpg?v=1596548575","variant_ids":[35335755563163,35335755595931,35335755628699,35335755661467,35335755694235,35335755727003,35335755759771,35335755792539,35335755825307]},"available":true,"name":"2020 new Slide Hollow-Out Round Toe Casual Sneakers - White \/ US11.5\/ UK10\/ EU43","public_title":"White \/ US11.5\/ UK10\/ EU43","options":["White","US11.5\/ UK10\/ EU43"],"price":3499,"weight":0,"compare_at_price":4598,"inventory_management":null,"barcode":null,"featured_media":{"alt":null,"id":10486952296603,"position":3,"preview_image":{"aspect_ratio":1.0,"height":620,"width":620,"src":"https:\/\/cdn.shopify.com\/s\/files\/1\/0451\/8520\/4379\/products\/lADPDgQ9qrH1vsLNAyDNAyA_800_800-jpg_620x10000q90g-jpg-1557484044936_66c2b9e8-bf1b-4bc1-8c6d-75ddfe197a6e.jpg?v=1596548575"}}},{"id":35335755858075,"title":"Blue \/ US5\/ UK3\/ EU35","option1":"Blue","option2":"US5\/ UK3\/ EU35","option3":null,"sku":"ZJZ3710701","requires_shipping":true,"taxable":true,"featured_image":{"id":18312494809243,"product_id":5461421949083,"position":4,"created_at":"2020-08-04T21:42:55+08:00","updated_at":"2020-08-04T21:42:55+08:00","alt":null,"width":800,"height":800,"src":"https:\/\/cdn.shopify.com\/s\/files\/1\/0451\/8520\/4379\/products\/ws50510-9-jpg-1557059223958.jpg?v=1596548575","variant_ids":[35335755858075,35335755890843,35335755923611,35335755956379,35335755989147,35335756021915,35335756054683,35335756087451,35335756120219]},"available":true,"name":"2020 new Slide Hollow-Out Round Toe Casual Sneakers - Blue \/ US5\/ UK3\/ EU35","public_title":"Blue \/ US5\/ UK3\/ EU35","options":["Blue","US5\/ UK3\/ EU35"],"price":3499,"weight":0,"compare_at_price":4598,"inventory_management":null,"barcode":null,"featured_media":{"alt":null,"id":10486952329371,"position":4,"preview_image":{"aspect_ratio":1.0,"height":800,"width":800,"src":"https:\/\/cdn.shopify.com\/s\/files\/1\/0451\/8520\/4379\/products\/ws50510-9-jpg-1557059223958.jpg?v=1596548575"}}},{"id":35335755890843,"title":"Blue \/ US6\/ UK4\/ EU36","option1":"Blue","option2":"US6\/ UK4\/ EU36","option3":null,"sku":"ZJZ3710701","requires_shipping":true,"taxable":true,"featured_image":{"id":18312494809243,"product_id":5461421949083,"position":4,"created_at":"2020-08-04T21:42:55+08:00","updated_at":"2020-08-04T21:42:55+08:00","alt":null,"width":800,"height":800,"src":"https:\/\/cdn.shopify.com\/s\/files\/1\/0451\/8520\/4379\/products\/ws50510-9-jpg-1557059223958.jpg?v=1596548575","variant_ids":[35335755858075,35335755890843,35335755923611,35335755956379,35335755989147,35335756021915,35335756054683,35335756087451,35335756120219]},"available":true,"name":"2020 new Slide Hollow-Out Round Toe Casual Sneakers - Blue \/ US6\/ UK4\/ EU36","public_title":"Blue \/ US6\/ UK4\/ EU36","options":["Blue","US6\/ UK4\/ EU36"],"price":3499,"weight":0,"compare_at_price":4598,"inventory_management":null,"barcode":null,"featured_media":{"alt":null,"id":10486952329371,"position":4,"preview_image":{"aspect_ratio":1.0,"height":800,"width":800,"src":"https:\/\/cdn.shopify.com\/s\/files\/1\/0451\/8520\/4379\/products\/ws50510-9-jpg-1557059223958.jpg?v=1596548575"}}},{"id":35335755923611,"title":"Blue \/ US6.5\/ UK4.5\/ EU37","option1":"Blue","option2":"US6.5\/ UK4.5\/ EU37","option3":null,"sku":"ZJZ3710701","requires_shipping":true,"taxable":true,"featured_image":{"id":18312494809243,"product_id":5461421949083,"position":4,"created_at":"2020-08-04T21:42:55+08:00","updated_at":"2020-08-04T21:42:55+08:00","alt":null,"width":800,"height":800,"src":"https:\/\/cdn.shopify.com\/s\/files\/1\/0451\/8520\/4379\/products\/ws50510-9-jpg-1557059223958.jpg?v=1596548575","variant_ids":[35335755858075,35335755890843,35335755923611,35335755956379,35335755989147,35335756021915,35335756054683,35335756087451,35335756120219]},"available":true,"name":"2020 new Slide Hollow-Out Round Toe Casual Sneakers - Blue \/ US6.5\/ UK4.5\/ EU37","public_title":"Blue \/ US6.5\/ UK4.5\/ EU37","options":["Blue","US6.5\/ UK4.5\/ EU37"],"price":3499,"weight":0,"compare_at_price":4598,"inventory_management":null,"barcode":null,"featured_media":{"alt":null,"id":10486952329371,"position":4,"preview_image":{"aspect_ratio":1.0,"height":800,"width":800,"src":"https:\/\/cdn.shopify.com\/s\/files\/1\/0451\/8520\/4379\/products\/ws50510-9-jpg-1557059223958.jpg?v=1596548575"}}},{"id":35335755956379,"title":"Blue \/ US7.5\/ UK5.5\/ EU38","option1":"Blue","option2":"US7.5\/ UK5.5\/ EU38","option3":null,"sku":"ZJZ3710701","requires_shipping":true,"taxable":true,"featured_image":{"id":18312494809243,"product_id":5461421949083,"position":4,"created_at":"2020-08-04T21:42:55+08:00","updated_at":"2020-08-04T21:42:55+08:00","alt":null,"width":800,"height":800,"src":"https:\/\/cdn.shopify.com\/s\/files\/1\/0451\/8520\/4379\/products\/ws50510-9-jpg-1557059223958.jpg?v=1596548575","variant_ids":[35335755858075,35335755890843,35335755923611,35335755956379,35335755989147,35335756021915,35335756054683,35335756087451,35335756120219]},"available":true,"name":"2020 new Slide Hollow-Out Round Toe Casual Sneakers - Blue \/ US7.5\/ UK5.5\/ EU38","public_title":"Blue \/ US7.5\/ UK5.5\/ EU38","options":["Blue","US7.5\/ UK5.5\/ EU38"],"price":3499,"weight":0,"compare_at_price":4598,"inventory_management":null,"barcode":null,"featured_media":{"alt":null,"id":10486952329371,"position":4,"preview_image":{"aspect_ratio":1.0,"height":800,"width":800,"src":"https:\/\/cdn.shopify.com\/s\/files\/1\/0451\/8520\/4379\/products\/ws50510-9-jpg-1557059223958.jpg?v=1596548575"}}},{"id":35335755989147,"title":"Blue \/ US8.5\/ UK6.5\/ EU39","option1":"Blue","option2":"US8.5\/ UK6.5\/ EU39","option3":null,"sku":"ZJZ3710701","requires_shipping":true,"taxable":true,"featured_image":{"id":18312494809243,"product_id":5461421949083,"position":4,"created_at":"2020-08-04T21:42:55+08:00","updated_at":"2020-08-04T21:42:55+08:00","alt":null,"width":800,"height":800,"src":"https:\/\/cdn.shopify.com\/s\/files\/1\/0451\/8520\/4379\/products\/ws50510-9-jpg-1557059223958.jpg?v=1596548575","variant_ids":[35335755858075,35335755890843,35335755923611,35335755956379,35335755989147,35335756021915,35335756054683,35335756087451,35335756120219]},"available":true,"name":"2020 new Slide Hollow-Out Round Toe Casual Sneakers - Blue \/ US8.5\/ UK6.5\/ EU39","public_title":"Blue \/ US8.5\/ UK6.5\/ EU39","options":["Blue","US8.5\/ UK6.5\/ EU39"],"price":3499,"weight":0,"compare_at_price":4598,"inventory_management":null,"barcode":null,"featured_media":{"alt":null,"id":10486952329371,"position":4,"preview_image":{"aspect_ratio":1.0,"height":800,"width":800,"src":"https:\/\/cdn.shopify.com\/s\/files\/1\/0451\/8520\/4379\/products\/ws50510-9-jpg-1557059223958.jpg?v=1596548575"}}},{"id":35335756021915,"title":"Blue \/ US9\/ UK7\/ EU40","option1":"Blue","option2":"US9\/ UK7\/ EU40","option3":null,"sku":"ZJZ3710701","requires_shipping":true,"taxable":true,"featured_image":{"id":18312494809243,"product_id":5461421949083,"position":4,"created_at":"2020-08-04T21:42:55+08:00","updated_at":"2020-08-04T21:42:55+08:00","alt":null,"width":800,"height":800,"src":"https:\/\/cdn.shopify.com\/s\/files\/1\/0451\/8520\/4379\/products\/ws50510-9-jpg-1557059223958.jpg?v=1596548575","variant_ids":[35335755858075,35335755890843,35335755923611,35335755956379,35335755989147,35335756021915,35335756054683,35335756087451,35335756120219]},"available":true,"name":"2020 new Slide Hollow-Out Round Toe Casual Sneakers - Blue \/ US9\/ UK7\/ EU40","public_title":"Blue \/ US9\/ UK7\/ EU40","options":["Blue","US9\/ UK7\/ EU40"],"price":3499,"weight":0,"compare_at_price":4598,"inventory_management":null,"barcode":null,"featured_media":{"alt":null,"id":10486952329371,"position":4,"preview_image":{"aspect_ratio":1.0,"height":800,"width":800,"src":"https:\/\/cdn.shopify.com\/s\/files\/1\/0451\/8520\/4379\/products\/ws50510-9-jpg-1557059223958.jpg?v=1596548575"}}},{"id":35335756054683,"title":"Blue \/ US10\/ UK8\/ EU41","option1":"Blue","option2":"US10\/ UK8\/ EU41","option3":null,"sku":"ZJZ3710701","requires_shipping":true,"taxable":true,"featured_image":{"id":18312494809243,"product_id":5461421949083,"position":4,"created_at":"2020-08-04T21:42:55+08:00","updated_at":"2020-08-04T21:42:55+08:00","alt":null,"width":800,"height":800,"src":"https:\/\/cdn.shopify.com\/s\/files\/1\/0451\/8520\/4379\/products\/ws50510-9-jpg-1557059223958.jpg?v=1596548575","variant_ids":[35335755858075,35335755890843,35335755923611,35335755956379,35335755989147,35335756021915,35335756054683,35335756087451,35335756120219]},"available":true,"name":"2020 new Slide Hollow-Out Round Toe Casual Sneakers - Blue \/ US10\/ UK8\/ EU41","public_title":"Blue \/ US10\/ UK8\/ EU41","options":["Blue","US10\/ UK8\/ EU41"],"price":3499,"weight":0,"compare_at_price":4598,"inventory_management":null,"barcode":null,"featured_media":{"alt":null,"id":10486952329371,"position":4,"preview_image":{"aspect_ratio":1.0,"height":800,"width":800,"src":"https:\/\/cdn.shopify.com\/s\/files\/1\/0451\/8520\/4379\/products\/ws50510-9-jpg-1557059223958.jpg?v=1596548575"}}},{"id":35335756087451,"title":"Blue \/ US11\/ UK9\/ EU42","option1":"Blue","option2":"US11\/ UK9\/ EU42","option3":null,"sku":"ZJZ3710701","requires_shipping":true,"taxable":true,"featured_image":{"id":18312494809243,"product_id":5461421949083,"position":4,"created_at":"2020-08-04T21:42:55+08:00","updated_at":"2020-08-04T21:42:55+08:00","alt":null,"width":800,"height":800,"src":"https:\/\/cdn.shopify.com\/s\/files\/1\/0451\/8520\/4379\/products\/ws50510-9-jpg-1557059223958.jpg?v=1596548575","variant_ids":[35335755858075,35335755890843,35335755923611,35335755956379,35335755989147,35335756021915,35335756054683,35335756087451,35335756120219]},"available":true,"name":"2020 new Slide Hollow-Out Round Toe Casual Sneakers - Blue \/ US11\/ UK9\/ EU42","public_title":"Blue \/ US11\/ UK9\/ EU42","options":["Blue","US11\/ UK9\/ EU42"],"price":3499,"weight":0,"compare_at_price":4598,"inventory_management":null,"barcode":null,"featured_media":{"alt":null,"id":10486952329371,"position":4,"preview_image":{"aspect_ratio":1.0,"height":800,"width":800,"src":"https:\/\/cdn.shopify.com\/s\/files\/1\/0451\/8520\/4379\/products\/ws50510-9-jpg-1557059223958.jpg?v=1596548575"}}},{"id":35335756120219,"title":"Blue \/ US11.5\/ UK10\/ EU43","option1":"Blue","option2":"US11.5\/ UK10\/ EU43","option3":null,"sku":"ZJZ3710701","requires_shipping":true,"taxable":true,"featured_image":{"id":18312494809243,"product_id":5461421949083,"position":4,"created_at":"2020-08-04T21:42:55+08:00","updated_at":"2020-08-04T21:42:55+08:00","alt":null,"width":800,"height":800,"src":"https:\/\/cdn.shopify.com\/s\/files\/1\/0451\/8520\/4379\/products\/ws50510-9-jpg-1557059223958.jpg?v=1596548575","variant_ids":[35335755858075,35335755890843,35335755923611,35335755956379,35335755989147,35335756021915,35335756054683,35335756087451,35335756120219]},"available":true,"name":"2020 new Slide Hollow-Out Round Toe Casual Sneakers - Blue \/ US11.5\/ UK10\/ EU43","public_title":"Blue \/ US11.5\/ UK10\/ EU43","options":["Blue","US11.5\/ UK10\/ EU43"],"price":3499,"weight":0,"compare_at_price":4598,"inventory_management":null,"barcode":null,"featured_media":{"alt":null,"id":10486952329371,"position":4,"preview_image":{"aspect_ratio":1.0,"height":800,"width":800,"src":"https:\/\/cdn.shopify.com\/s\/files\/1\/0451\/8520\/4379\/products\/ws50510-9-jpg-1557059223958.jpg?v=1596548575"}}}],"images":["\/\/cdn.shopify.com\/s\/files\/1\/0451\/8520\/4379\/products\/ws50510-5-jpg-1557059216648.jpg?v=1596548575","\/\/cdn.shopify.com\/s\/files\/1\/0451\/8520\/4379\/products\/ws50510-4-jpg-1557059216224.jpg?v=1596548575","\/\/cdn.shopify.com\/s\/files\/1\/0451\/8520\/4379\/products\/lADPDgQ9qrH1vsLNAyDNAyA_800_800-jpg_620x10000q90g-jpg-1557484044936_66c2b9e8-bf1b-4bc1-8c6d-75ddfe197a6e.jpg?v=1596548575","\/\/cdn.shopify.com\/s\/files\/1\/0451\/8520\/4379\/products\/ws50510-9-jpg-1557059223958.jpg?v=1596548575","\/\/cdn.shopify.com\/s\/files\/1\/0451\/8520\/4379\/products\/ws50510-1-jpg-1557059215655.jpg?v=1596548575","\/\/cdn.shopify.com\/s\/files\/1\/0451\/8520\/4379\/products\/ws50510-7-jpg-1557059220438.jpg?v=1596548575","\/\/cdn.shopify.com\/s\/files\/1\/0451\/8520\/4379\/products\/ws50510-2-jpg-1557059215146.jpg?v=1596548575"],"featured_image":"\/\/cdn.shopify.com\/s\/files\/1\/0451\/8520\/4379\/products\/ws50510-5-jpg-1557059216648.jpg?v=1596548575","options":["Color","Size"],"media":[{"alt":null,"id":10486952231067,"position":1,"preview_image":{"aspect_ratio":1.0,"height":800,"width":800,"src":"https:\/\/cdn.shopify.com\/s\/files\/1\/0451\/8520\/4379\/products\/ws50510-5-jpg-1557059216648.jpg?v=1596548575"},"aspect_ratio":1.0,"height":800,"media_type":"image","src":"https:\/\/cdn.shopify.com\/s\/files\/1\/0451\/8520\/4379\/products\/ws50510-5-jpg-1557059216648.jpg?v=1596548575","width":800},{"alt":null,"id":10486952263835,"position":2,"preview_image":{"aspect_ratio":1.0,"height":800,"width":800,"src":"https:\/\/cdn.shopify.com\/s\/files\/1\/0451\/8520\/4379\/products\/ws50510-4-jpg-1557059216224.jpg?v=1596548575"},"aspect_ratio":1.0,"height":800,"media_type":"image","src":"https:\/\/cdn.shopify.com\/s\/files\/1\/0451\/8520\/4379\/products\/ws50510-4-jpg-1557059216224.jpg?v=1596548575","width":800},{"alt":null,"id":10486952296603,"position":3,"preview_image":{"aspect_ratio":1.0,"height":620,"width":620,"src":"https:\/\/cdn.shopify.com\/s\/files\/1\/0451\/8520\/4379\/products\/lADPDgQ9qrH1vsLNAyDNAyA_800_800-jpg_620x10000q90g-jpg-1557484044936_66c2b9e8-bf1b-4bc1-8c6d-75ddfe197a6e.jpg?v=1596548575"},"aspect_ratio":1.0,"height":620,"media_type":"image","src":"https:\/\/cdn.shopify.com\/s\/files\/1\/0451\/8520\/4379\/products\/lADPDgQ9qrH1vsLNAyDNAyA_800_800-jpg_620x10000q90g-jpg-1557484044936_66c2b9e8-bf1b-4bc1-8c6d-75ddfe197a6e.jpg?v=1596548575","width":620},{"alt":null,"id":10486952329371,"position":4,"preview_image":{"aspect_ratio":1.0,"height":800,"width":800,"src":"https:\/\/cdn.shopify.com\/s\/files\/1\/0451\/8520\/4379\/products\/ws50510-9-jpg-1557059223958.jpg?v=1596548575"},"aspect_ratio":1.0,"height":800,"media_type":"image","src":"https:\/\/cdn.shopify.com\/s\/files\/1\/0451\/8520\/4379\/products\/ws50510-9-jpg-1557059223958.jpg?v=1596548575","width":800},{"alt":null,"id":10486952362139,"position":5,"preview_image":{"aspect_ratio":1.0,"height":800,"width":800,"src":"https:\/\/cdn.shopify.com\/s\/files\/1\/0451\/8520\/4379\/products\/ws50510-1-jpg-1557059215655.jpg?v=1596548575"},"aspect_ratio":1.0,"height":800,"media_type":"image","src":"https:\/\/cdn.shopify.com\/s\/files\/1\/0451\/8520\/4379\/products\/ws50510-1-jpg-1557059215655.jpg?v=1596548575","width":800},{"alt":null,"id":10486952394907,"position":6,"preview_image":{"aspect_ratio":1.0,"height":800,"width":800,"src":"https:\/\/cdn.shopify.com\/s\/files\/1\/0451\/8520\/4379\/products\/ws50510-7-jpg-1557059220438.jpg?v=1596548575"},"aspect_ratio":1.0,"height":800,"media_type":"image","src":"https:\/\/cdn.shopify.com\/s\/files\/1\/0451\/8520\/4379\/products\/ws50510-7-jpg-1557059220438.jpg?v=1596548575","width":800},{"alt":null,"id":10486952427675,"position":7,"preview_image":{"aspect_ratio":1.0,"height":800,"width":800,"src":"https:\/\/cdn.shopify.com\/s\/files\/1\/0451\/8520\/4379\/products\/ws50510-2-jpg-1557059215146.jpg?v=1596548575"},"aspect_ratio":1.0,"height":800,"media_type":"image","src":"https:\/\/cdn.shopify.com\/s\/files\/1\/0451\/8520\/4379\/products\/ws50510-2-jpg-1557059215146.jpg?v=1596548575","width":800}],"content":"\u003cdiv itemprop=\"offers\" itemscope=\"\" itemtype=\"http:\/\/schema.org\/Offer\"\u003e\n\u003cstrong\u003eOur product is the same as these pictures. If you do not like when you get, we can give you refund anytime.\u003c\/strong\u003e\u003cbr\u003e\u003cstrong\u003e\u003c\/strong\u003e\n\u003c\/div\u003e\n\u003ch3\u003e\u003cbr\u003e\u003c\/h3\u003e\n\u003ch3\u003e\u003c\/h3\u003e\n\u003cp\u003e\u003cspan style=\"box-sizing: border-box; -moz-box-sizing: border-box; -webkit-box-sizing: border-box; color: #000000; text-align: left; font-size: 11pt; display: block; width: 180px; float: left; word-wrap: break-word; break-word: break-all;\"\u003eHeel Height Type:\u003c\/span\u003e\u003cspan style=\"box-sizing: border-box; -moz-box-sizing: border-box; -webkit-box-sizing: border-box; color: #000000; font-size: 11pt; text-align: left; display: block; min-height: 20px; overflow: hidden; word-wrap: break-word; break-word: break-all; padding: 0 20px;\"\u003eFlat Heel\u003c\/span\u003e\u003cspan style=\"display: block; clear: both;\"\u003e\u003c\/span\u003e\u003c\/p\u003e\n\u003cp\u003e\u003cspan style=\"box-sizing: border-box; -moz-box-sizing: border-box; -webkit-box-sizing: border-box; color: #000000; text-align: left; font-size: 11pt; display: block; width: 180px; float: left; word-wrap: break-word; break-word: break-all;\"\u003eUpper Material:     \u003c\/span\u003e\u003c\/p\u003e\n\u003cp\u003e\u003cspan style=\"box-sizing: border-box; -moz-box-sizing: border-box; -webkit-box-sizing: border-box; color: #000000; text-align: left; font-size: 11pt; display: block; width: 180px; float: left; word-wrap: break-word; break-word: break-all;\"\u003e Leather\u003c\/span\u003e\u003cspan style=\"box-sizing: border-box; -moz-box-sizing: border-box; -webkit-box-sizing: border-box; color: #000000; font-size: 11pt; text-align: left; display: block; min-height: 20px; overflow: hidden; word-wrap: break-word; break-word: break-all; padding: 0 20px;\"\u003e\u003cbr\u003e\u003c\/span\u003e\u003cspan style=\"display: block; clear: both;\"\u003e\u003c\/span\u003e\u003c\/p\u003e\n\u003cp\u003e\u003cspan style=\"box-sizing: border-box; -moz-box-sizing: border-box; -webkit-box-sizing: border-box; color: #000000; text-align: left; font-size: 11pt; display: block; width: 180px; float: left; word-wrap: break-word; break-word: break-all;\"\u003eShoes Style:\u003c\/span\u003e\u003cspan style=\"box-sizing: border-box; -moz-box-sizing: border-box; -webkit-box-sizing: border-box; color: #000000; font-size: 11pt; text-align: left; display: block; min-height: 20px; overflow: hidden; word-wrap: break-word; break-word: break-all; padding: 0 20px;\"\u003eSlip-On\u003c\/span\u003e\u003cspan style=\"display: block; clear: both;\"\u003e\u003c\/span\u003e\u003c\/p\u003e\n\u003cp\u003e\u003cspan style=\"box-sizing: border-box; -moz-box-sizing: border-box; -webkit-box-sizing: border-box; color: #000000; text-align: left; font-size: 11pt; display: block; width: 180px; float: left; word-wrap: break-word; break-word: break-all;\"\u003eHeel Height:\u003c\/span\u003e\u003cspan style=\"box-sizing: border-box; -moz-box-sizing: border-box; -webkit-box-sizing: border-box; color: #000000; font-size: 11pt; text-align: left; display: block; min-height: 20px; overflow: hidden; word-wrap: break-word; break-word: break-all; padding: 0 20px;\"\u003eFlat\u003c\/span\u003e\u003cspan style=\"display: block; clear: both;\"\u003e\u003c\/span\u003e\u003c\/p\u003e\n\u003cp\u003e\u003cspan style=\"box-sizing: border-box; -moz-box-sizing: border-box; -webkit-box-sizing: border-box; color: #000000; text-align: left; font-size: 11pt; display: block; width: 180px; float: left; word-wrap: break-word; break-word: break-all;\"\u003eHeel Type:\u003c\/span\u003e\u003cspan style=\"box-sizing: border-box; -moz-box-sizing: border-box; -webkit-box-sizing: border-box; color: #000000; font-size: 11pt; text-align: left; display: block; min-height: 20px; overflow: hidden; word-wrap: break-word; break-word: break-all; padding: 0 20px;\"\u003eFlat Heel\u003c\/span\u003e\u003cspan style=\"display: block; clear: both;\"\u003e\u003c\/span\u003e\u003c\/p\u003e\n\u003cp\u003e\u003cspan style=\"box-sizing: border-box; -moz-box-sizing: border-box; -webkit-box-sizing: border-box; color: #000000; text-align: left; font-size: 11pt; display: block; width: 180px; float: left; word-wrap: break-word; break-word: break-all;\"\u003eOccasion:\u003c\/span\u003e\u003cspan style=\"box-sizing: border-box; -moz-box-sizing: border-box; -webkit-box-sizing: border-box; color: #000000; font-size: 11pt; text-align: left; display: block; min-height: 20px; overflow: hidden; word-wrap: break-word; break-word: break-all; padding: 0 20px;\"\u003eCasual\u003c\/span\u003e\u003cspan style=\"display: block; clear: both;\"\u003e\u003c\/span\u003e\u003c\/p\u003e\n\u003cp\u003e\u003cspan style=\"box-sizing: border-box; -moz-box-sizing: border-box; -webkit-box-sizing: border-box; color: #000000; text-align: left; font-size: 11pt; display: block; width: 180px; float: left; word-wrap: break-word; break-word: break-all;\"\u003eToe Type:\u003c\/span\u003e\u003cspan style=\"box-sizing: border-box; -moz-box-sizing: border-box; -webkit-box-sizing: border-box; color: #000000; font-size: 11pt; text-align: left; display: block; min-height: 20px; overflow: hidden; word-wrap: break-word; break-word: break-all; padding: 0 20px;\"\u003eRound Toe\u003c\/span\u003e\u003cspan style=\"display: block; clear: both;\"\u003e\u003c\/span\u003e\u003c\/p\u003e\n\u003cp\u003e\u003cspan style=\"box-sizing: border-box; -moz-box-sizing: border-box; -webkit-box-sizing: border-box; color: #000000; text-align: left; font-size: 11pt; display: block; width: 180px; float: left; word-wrap: break-word; break-word: break-all;\"\u003eAccents:\u003c\/span\u003e\u003cspan style=\"box-sizing: border-box; -moz-box-sizing: border-box; -webkit-box-sizing: border-box; color: #000000; font-size: 11pt; text-align: left; display: block; min-height: 20px; overflow: hidden; word-wrap: break-word; break-word: break-all; padding: 0 20px;\"\u003eHollow-out\u003c\/span\u003e\u003cspan style=\"display: block; clear: both;\"\u003e\u003c\/span\u003e\u003c\/p\u003e\n\u003cp\u003e\u003cspan style=\"box-sizing: border-box; -moz-box-sizing: border-box; -webkit-box-sizing: border-box; color: #000000; text-align: left; font-size: 11pt; display: block; width: 180px; float: left; word-wrap: break-word; break-word: break-all;\"\u003eGender:\u003c\/span\u003e\u003cspan style=\"box-sizing: border-box; -moz-box-sizing: border-box; -webkit-box-sizing: border-box; color: #000000; font-size: 11pt; text-align: left; display: block; min-height: 20px; overflow: hidden; word-wrap: break-word; break-word: break-all; padding: 0 20px;\"\u003eWomen\u003c\/span\u003e\u003cspan style=\"display: block; clear: both;\"\u003e\u003c\/span\u003e\u003c\/p\u003e\n\u003cp\u003e\u003cspan style=\"box-sizing: border-box; -moz-box-sizing: border-box; -webkit-box-sizing: border-box; color: #000000; text-align: left; font-size: 11pt; display: block; width: 180px; float: left; word-wrap: break-word; break-word: break-all;\"\u003eTheme:\u003c\/span\u003e\u003cspan style=\"box-sizing: border-box; -moz-box-sizing: border-box; -webkit-box-sizing: border-box; color: #000000; font-size: 11pt; text-align: left; display: block; min-height: 20px; overflow: hidden; word-wrap: break-word; break-word: break-all; padding: 0 20px;\"\u003eSpring\/Fall,Summer\u003c\/span\u003e\u003cspan style=\"display: block; clear: both;\"\u003e\u003c\/span\u003e\u003c\/p\u003e\n\u003cp\u003e\u003cspan style=\"box-sizing: border-box; -moz-box-sizing: border-box; -webkit-box-sizing: border-box; color: #000000; text-align: left; font-size: 11pt; display: block; width: 180px; float: left; word-wrap: break-word; break-word: break-all;\"\u003eColor:\u003c\/span\u003e\u003cspan style=\"box-sizing: border-box; -moz-box-sizing: border-box; -webkit-box-sizing: border-box; color: #000000; font-size: 11pt; text-align: left; display: block; min-height: 20px; overflow: hidden; word-wrap: break-word; break-word: break-all; padding: 0 20px;\"\u003eGreen,White,Blue,Red\u003c\/span\u003e\u003cspan style=\"display: block; clear: both;\"\u003e\u003c\/span\u003e\u003c\/p\u003e\n\u003cp\u003e \u003c\/p\u003e\n\u003cp\u003e\u003cimg src=\"https:\/\/www.stylewe.com\/image_cache\/resize\/450x600\/image\/catalog\/product\/2019-05-05\/ws50510-9-jpg-1557059223958.jpeg\"\u003e\u003c\/p\u003e\n\u003cp\u003e\u003cimg src=\"https:\/\/www.stylewe.com\/image_cache\/resize\/450x600\/image\/catalog\/product\/2019-05-05\/ws50510-1-jpg-1557059215655.jpeg\"\u003e\u003cbr\u003e\u003cimg src=\"https:\/\/www.stylewe.com\/image_cache\/resize\/450x600\/image\/catalog\/product\/2019-05-05\/ws50510-4-jpg-1557059216224.jpeg\"\u003e\u003cbr\u003e\u003cimg src=\"https:\/\/www.stylewe.com\/image_cache\/resize\/450x600\/image\/catalog\/product\/2019-05-05\/ws50510-2-jpg-1557059215146.jpeg\"\u003e\u003cbr\u003e\u003cimg src=\"https:\/\/www.stylewe.com\/image_cache\/resize\/450x600\/image\/catalog\/product\/2019-05-05\/ws50510-5-jpg-1557059216648.jpeg\"\u003e\u003cbr\u003e\u003cimg src=\"https:\/\/www.stylewe.com\/image_cache\/resize\/450x600\/image\/catalog\/product\/2019-05-05\/ws50510-7-jpg-1557059220438.jpeg\"\u003e\u003cbr\u003e\u003cimg src=\"https:\/\/www.stylewe.com\/image_cache\/resize\/450x600\/image\/catalog\/product\/2019-05-10\/lADPDgQ9qrH1vsLNAyDNAyA_800_800-jpg_620x10000q90g-jpg-1557484044936.jpeg\"\u003e\u003c\/p\u003e\n\u003cp\u003e\u003cspan avenir=\"\" next=\"\" rounded=\"\" sans-serif=\"\" background-color:=\"\" rgb=\"\" style=\"box-sizing: border-box; color: #230051;\"\u003e\u003cimg src=\"https:\/\/cdn.shopifycdn.net\/s\/files\/1\/0451\/8520\/4379\/files\/womens-shoe-size-conversion-2020090802.jpg?v=1599529686\" alt=\"\"\u003e\u003c\/span\u003e\u003c\/p\u003e\n\u003cp\u003e\u003cspan avenir=\"\" next=\"\" rounded=\"\" sans-serif=\"\" background-color:=\"\" rgb=\"\" style=\"box-sizing: border-box; color: #230051;\"\u003eNote:\u003c\/span\u003e\u003cbr avenir=\"\" next=\"\" rounded=\"\" sans-serif=\"\" white-space:=\"\" normal=\"\" background-color:=\"\" rgb=\"\" style=\"white-space: normal; box-sizing: border-box; color: #230051;\"\u003e\u003cspan avenir=\"\" next=\"\" rounded=\"\" sans-serif=\"\" background-color:=\"\" rgb=\"\" style=\"box-sizing: border-box; color: #230051;\"\u003eThere might be 2-3% difference according to manual measurement.\u003c\/span\u003e\u003cbr avenir=\"\" next=\"\" rounded=\"\" sans-serif=\"\" white-space:=\"\" normal=\"\" background-color:=\"\" rgb=\"\" style=\"white-space: normal; box-sizing: border-box; color: #230051;\"\u003e\u003cspan avenir=\"\" next=\"\" rounded=\"\" sans-serif=\"\" background-color:=\"\" rgb=\"\" style=\"box-sizing: border-box; color: #230051;\"\u003ePlease check the measurement chart carefully before you buy the item. \u003c\/span\u003e\u003cbr avenir=\"\" next=\"\" rounded=\"\" sans-serif=\"\" white-space:=\"\" normal=\"\" background-color:=\"\" rgb=\"\" style=\"white-space: normal; box-sizing: border-box; color: #230051;\"\u003e\u003cspan avenir=\"\" next=\"\" rounded=\"\" sans-serif=\"\" background-color:=\"\" rgb=\"\" style=\"box-sizing: border-box; color: #230051;\"\u003ePlease note that slight color difference should be acceptable due to the light and screen.\u003c\/span\u003e\u003cspan\u003e\u003cstrong\u003e\u003c\/strong\u003e\u003c\/span\u003e\u003c\/p\u003e"}
2020 new Slide Hollow-Out Round Toe Casual Sneakers
Product Description
Our product is the same as these pictures. If you do not like when you get, we can give you refund anytime.



Heel Height Type:Flat Heel
Upper Material:     
Leather

Shoes Style:Slip-On
Heel Height:Flat
Heel Type:Flat Heel
Occasion:Casual
Toe Type:Round Toe
Accents:Hollow-out
Gender:Women
Theme:Spring/Fall,Summer
Color:Green,White,Blue,Red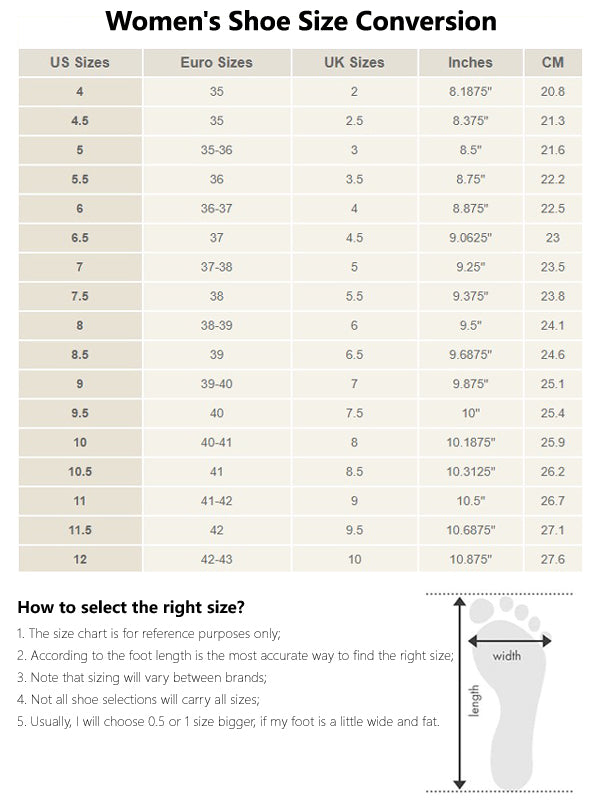 Note:
There might be 2-3% difference according to manual measurement.
Please check the measurement chart carefully before you buy the item. 
Please note that slight color difference should be acceptable due to the light and screen.