{"id":5461426634907,"title":"2020 New Women's Tassel Faux Suede Winter Boots","handle":"2019-new-womens-tassel-faux-suede-winter-boots60-off-free-shipping","description":"\u003cdiv style=\"text-align: center;\"\u003e\n\u003cstrong\u003ePERFECT FOR WARM WEATHER: These go well with jeans, shorts and skirts! Mix and Match!!\u003c\/strong\u003e\u003cbr\u003e\n\u003c\/div\u003e\n\u003cdiv\u003e\u003cimg src=\"https:\/\/cdn.shopify.com\/s\/files\/1\/0155\/2462\/6486\/files\/20190930171246_480x480.png?v=1569834777\" alt=\"\"\u003e\u003c\/div\u003e\n\u003cdiv\u003e\n\u003cstrong\u003eLIGHTWEIGHT AND LIFTED:\u003c\/strong\u003e We love the heel to give us the perfect boost in height and these are \u003cstrong\u003ewearable all day long.\u003c\/strong\u003e Ultra lightweight design to \u003cstrong\u003eperfectly hug your feet.\u003c\/strong\u003e\n\u003c\/div\u003e\n\u003cdiv\u003e\u003cimg src=\"https:\/\/erp-image-1255302958.cos.ap-guangzhou.myqcloud.com\/6af50960-ceef-11e9-8923-8f7fdc1b8816-1567232842571.gif\"\u003e\u003c\/div\u003e\n\u003cdiv\u003e\u003cimg src=\"https:\/\/erp-image-1255302958.cos.ap-guangzhou.myqcloud.com\/5410e610-ceef-11e9-8923-8f7fdc1b8816-1566466795507.gif\"\u003e\u003c\/div\u003e\n\u003cdiv\u003e\u003c\/div\u003e\n\u003cdiv\u003eAdd a little shake and fun to your outfits when you walk out in  boots! Inspired by the free-spirited Southwestern trend, these women's pull-on boots feature faux suede uppers that offers a breathable and flexible fit and feel to them. these boho booties are comfortable and adds an earthy\u003cstrong\u003e look to your outfits!\u003c\/strong\u003e\u003cimg src=\"https:\/\/cdn.shopify.com\/s\/files\/1\/0155\/2462\/6486\/files\/20190930161425_480x480.png?v=1569835153\" alt=\"\"\u003e\n\u003c\/div\u003e\n\u003cdiv\u003e\u003cb\u003eProduct Description \u003c\/b\u003e\u003c\/div\u003e\n\u003cdiv\u003e\n\u003cul\u003e\n\u003cli\u003eOccasion: Casual, Party, Travel \u003c\/li\u003e\n\u003cli\u003eLining Material: Plush Outsole\u003c\/li\u003e\n\u003cli\u003eMaterial: Rubber \u003c\/li\u003e\n\u003cli\u003eHeel height: Med Heels(3-5cm) \u003c\/li\u003e\n\u003cli\u003eShoe Width: Medium \u003c\/li\u003e\n\u003cli\u003eShoe Style: Boots \u003c\/li\u003e\n\u003cli\u003eSeason: Winter\u003c\/li\u003e\n\u003cli\u003e Upper Material: Others \u003c\/li\u003e\n\u003cli\u003eSole Hardness: Hard\u003c\/li\u003e\n\u003cli\u003e\u003cspan\u003e\u003cspan\u003eToe Shape: Almond-Toe \u003c\/span\u003e\u003c\/span\u003e\u003c\/li\u003e\n\u003c\/ul\u003e\n\u003cp\u003e\u003cspan\u003e\u003cspan\u003e\u003cimg src=\"https:\/\/cdn.shopifycdn.net\/s\/files\/1\/0451\/8520\/4379\/files\/womens-shoe-size-conversion-2020090802.jpg?v=1599529686\" alt=\"\"\u003e\u003c\/span\u003e\u003c\/span\u003e\u003c\/p\u003e\n\u003cp\u003e\u003cstrong\u003e\u003cb\u003e\u003cspan\u003eSHIPPING \u0026amp; DELIVERY\u003c\/span\u003e\u003c\/b\u003e\u003c\/strong\u003e\u003cstrong\u003e\u003cb\u003e\u003cspan\u003e\u003cbr\u003e\u003c\/span\u003e\u003c\/b\u003e\u003c\/strong\u003eWe process orders between Monday and Friday. Orders will be processed within 7 business days of ordering and shipped out the next day after the processing day. All orders are shipped with a tracking number so you can track it every step of the way!\u003c\/p\u003e\n\u003ch1\u003e\u003cstrong\u003e\u003c\/strong\u003e\u003c\/h1\u003e\n\u003cp\u003e\u003cspan\u003e\u003cstrong\u003e\u003cimg alt=\"\" src=\"https:\/\/cdn.shopify.com\/s\/files\/1\/0075\/7261\/9323\/files\/LIMITED_STOCk_large.gif?v=1534836902\"\u003e\u003c\/strong\u003e\u003c\/span\u003e\u003c\/p\u003e\n\u003c\/div\u003e","published_at":"2020-08-04T21:44:37+08:00","created_at":"2020-08-04T21:44:55+08:00","vendor":"Popular Buy Online","type":"","tags":["Boots","Women's Shoes"],"price":5599,"price_min":5599,"price_max":5999,"available":true,"price_varies":true,"compare_at_price":7796,"compare_at_price_min":7796,"compare_at_price_max":7796,"compare_at_price_varies":false,"variants":[{"id":35335806419099,"title":"GREEN \/ US-4.5\/UK-2.5\/EU-35","option1":"GREEN","option2":"US-4.5\/UK-2.5\/EU-35","option3":null,"sku":"006135-流苏靴-绿色35*1","requires_shipping":true,"taxable":true,"featured_image":{"id":18312527446171,"product_id":5461426634907,"position":1,"created_at":"2020-08-04T21:44:55+08:00","updated_at":"2020-08-04T21:44:55+08:00","alt":null,"width":650,"height":613,"src":"https:\/\/cdn.shopify.com\/s\/files\/1\/0451\/8520\/4379\/products\/20190930173635.png?v=1596548695","variant_ids":[35335806419099,35335806451867,35335806484635,35335806517403,35335806550171,35335806582939,35335806615707,35335806648475,35335806681243]},"available":true,"name":"2020 New Women's Tassel Faux Suede Winter Boots - GREEN \/ US-4.5\/UK-2.5\/EU-35","public_title":"GREEN \/ US-4.5\/UK-2.5\/EU-35","options":["GREEN","US-4.5\/UK-2.5\/EU-35"],"price":5999,"weight":0,"compare_at_price":7796,"inventory_management":null,"barcode":null,"featured_media":{"alt":null,"id":10486985031835,"position":1,"preview_image":{"aspect_ratio":1.06,"height":613,"width":650,"src":"https:\/\/cdn.shopify.com\/s\/files\/1\/0451\/8520\/4379\/products\/20190930173635.png?v=1596548695"}}},{"id":35335806451867,"title":"GREEN \/ US-5\/UK-3\/EU-36","option1":"GREEN","option2":"US-5\/UK-3\/EU-36","option3":null,"sku":"006135-流苏靴-绿色35*1","requires_shipping":true,"taxable":true,"featured_image":{"id":18312527446171,"product_id":5461426634907,"position":1,"created_at":"2020-08-04T21:44:55+08:00","updated_at":"2020-08-04T21:44:55+08:00","alt":null,"width":650,"height":613,"src":"https:\/\/cdn.shopify.com\/s\/files\/1\/0451\/8520\/4379\/products\/20190930173635.png?v=1596548695","variant_ids":[35335806419099,35335806451867,35335806484635,35335806517403,35335806550171,35335806582939,35335806615707,35335806648475,35335806681243]},"available":true,"name":"2020 New Women's Tassel Faux Suede Winter Boots - GREEN \/ US-5\/UK-3\/EU-36","public_title":"GREEN \/ US-5\/UK-3\/EU-36","options":["GREEN","US-5\/UK-3\/EU-36"],"price":5599,"weight":0,"compare_at_price":7796,"inventory_management":null,"barcode":null,"featured_media":{"alt":null,"id":10486985031835,"position":1,"preview_image":{"aspect_ratio":1.06,"height":613,"width":650,"src":"https:\/\/cdn.shopify.com\/s\/files\/1\/0451\/8520\/4379\/products\/20190930173635.png?v=1596548695"}}},{"id":35335806484635,"title":"GREEN \/ US-6\/UK-4\/EU-37","option1":"GREEN","option2":"US-6\/UK-4\/EU-37","option3":null,"sku":"006135-流苏靴-绿色35*1","requires_shipping":true,"taxable":true,"featured_image":{"id":18312527446171,"product_id":5461426634907,"position":1,"created_at":"2020-08-04T21:44:55+08:00","updated_at":"2020-08-04T21:44:55+08:00","alt":null,"width":650,"height":613,"src":"https:\/\/cdn.shopify.com\/s\/files\/1\/0451\/8520\/4379\/products\/20190930173635.png?v=1596548695","variant_ids":[35335806419099,35335806451867,35335806484635,35335806517403,35335806550171,35335806582939,35335806615707,35335806648475,35335806681243]},"available":true,"name":"2020 New Women's Tassel Faux Suede Winter Boots - GREEN \/ US-6\/UK-4\/EU-37","public_title":"GREEN \/ US-6\/UK-4\/EU-37","options":["GREEN","US-6\/UK-4\/EU-37"],"price":5599,"weight":0,"compare_at_price":7796,"inventory_management":null,"barcode":null,"featured_media":{"alt":null,"id":10486985031835,"position":1,"preview_image":{"aspect_ratio":1.06,"height":613,"width":650,"src":"https:\/\/cdn.shopify.com\/s\/files\/1\/0451\/8520\/4379\/products\/20190930173635.png?v=1596548695"}}},{"id":35335806517403,"title":"GREEN \/ US-7\/UK-5\/EU-38","option1":"GREEN","option2":"US-7\/UK-5\/EU-38","option3":null,"sku":"006135-流苏靴-绿色35*1","requires_shipping":true,"taxable":true,"featured_image":{"id":18312527446171,"product_id":5461426634907,"position":1,"created_at":"2020-08-04T21:44:55+08:00","updated_at":"2020-08-04T21:44:55+08:00","alt":null,"width":650,"height":613,"src":"https:\/\/cdn.shopify.com\/s\/files\/1\/0451\/8520\/4379\/products\/20190930173635.png?v=1596548695","variant_ids":[35335806419099,35335806451867,35335806484635,35335806517403,35335806550171,35335806582939,35335806615707,35335806648475,35335806681243]},"available":true,"name":"2020 New Women's Tassel Faux Suede Winter Boots - GREEN \/ US-7\/UK-5\/EU-38","public_title":"GREEN \/ US-7\/UK-5\/EU-38","options":["GREEN","US-7\/UK-5\/EU-38"],"price":5599,"weight":0,"compare_at_price":7796,"inventory_management":null,"barcode":null,"featured_media":{"alt":null,"id":10486985031835,"position":1,"preview_image":{"aspect_ratio":1.06,"height":613,"width":650,"src":"https:\/\/cdn.shopify.com\/s\/files\/1\/0451\/8520\/4379\/products\/20190930173635.png?v=1596548695"}}},{"id":35335806550171,"title":"GREEN \/ US-7.5\/UK-5.5\/EU-39","option1":"GREEN","option2":"US-7.5\/UK-5.5\/EU-39","option3":null,"sku":"006135-流苏靴-绿色35*1","requires_shipping":true,"taxable":true,"featured_image":{"id":18312527446171,"product_id":5461426634907,"position":1,"created_at":"2020-08-04T21:44:55+08:00","updated_at":"2020-08-04T21:44:55+08:00","alt":null,"width":650,"height":613,"src":"https:\/\/cdn.shopify.com\/s\/files\/1\/0451\/8520\/4379\/products\/20190930173635.png?v=1596548695","variant_ids":[35335806419099,35335806451867,35335806484635,35335806517403,35335806550171,35335806582939,35335806615707,35335806648475,35335806681243]},"available":true,"name":"2020 New Women's Tassel Faux Suede Winter Boots - GREEN \/ US-7.5\/UK-5.5\/EU-39","public_title":"GREEN \/ US-7.5\/UK-5.5\/EU-39","options":["GREEN","US-7.5\/UK-5.5\/EU-39"],"price":5599,"weight":0,"compare_at_price":7796,"inventory_management":null,"barcode":null,"featured_media":{"alt":null,"id":10486985031835,"position":1,"preview_image":{"aspect_ratio":1.06,"height":613,"width":650,"src":"https:\/\/cdn.shopify.com\/s\/files\/1\/0451\/8520\/4379\/products\/20190930173635.png?v=1596548695"}}},{"id":35335806582939,"title":"GREEN \/ US-8\/UK-6\/EU-40","option1":"GREEN","option2":"US-8\/UK-6\/EU-40","option3":null,"sku":"006135-流苏靴-绿色35*1","requires_shipping":true,"taxable":true,"featured_image":{"id":18312527446171,"product_id":5461426634907,"position":1,"created_at":"2020-08-04T21:44:55+08:00","updated_at":"2020-08-04T21:44:55+08:00","alt":null,"width":650,"height":613,"src":"https:\/\/cdn.shopify.com\/s\/files\/1\/0451\/8520\/4379\/products\/20190930173635.png?v=1596548695","variant_ids":[35335806419099,35335806451867,35335806484635,35335806517403,35335806550171,35335806582939,35335806615707,35335806648475,35335806681243]},"available":true,"name":"2020 New Women's Tassel Faux Suede Winter Boots - GREEN \/ US-8\/UK-6\/EU-40","public_title":"GREEN \/ US-8\/UK-6\/EU-40","options":["GREEN","US-8\/UK-6\/EU-40"],"price":5599,"weight":0,"compare_at_price":7796,"inventory_management":null,"barcode":null,"featured_media":{"alt":null,"id":10486985031835,"position":1,"preview_image":{"aspect_ratio":1.06,"height":613,"width":650,"src":"https:\/\/cdn.shopify.com\/s\/files\/1\/0451\/8520\/4379\/products\/20190930173635.png?v=1596548695"}}},{"id":35335806615707,"title":"GREEN \/ US-9\/UK-7\/EU-41","option1":"GREEN","option2":"US-9\/UK-7\/EU-41","option3":null,"sku":"006135-流苏靴-绿色35*1","requires_shipping":true,"taxable":true,"featured_image":{"id":18312527446171,"product_id":5461426634907,"position":1,"created_at":"2020-08-04T21:44:55+08:00","updated_at":"2020-08-04T21:44:55+08:00","alt":null,"width":650,"height":613,"src":"https:\/\/cdn.shopify.com\/s\/files\/1\/0451\/8520\/4379\/products\/20190930173635.png?v=1596548695","variant_ids":[35335806419099,35335806451867,35335806484635,35335806517403,35335806550171,35335806582939,35335806615707,35335806648475,35335806681243]},"available":true,"name":"2020 New Women's Tassel Faux Suede Winter Boots - GREEN \/ US-9\/UK-7\/EU-41","public_title":"GREEN \/ US-9\/UK-7\/EU-41","options":["GREEN","US-9\/UK-7\/EU-41"],"price":5599,"weight":0,"compare_at_price":7796,"inventory_management":null,"barcode":null,"featured_media":{"alt":null,"id":10486985031835,"position":1,"preview_image":{"aspect_ratio":1.06,"height":613,"width":650,"src":"https:\/\/cdn.shopify.com\/s\/files\/1\/0451\/8520\/4379\/products\/20190930173635.png?v=1596548695"}}},{"id":35335806648475,"title":"GREEN \/ US-10\/UK-8\/EU-42","option1":"GREEN","option2":"US-10\/UK-8\/EU-42","option3":null,"sku":"006135-流苏靴-绿色35*1","requires_shipping":true,"taxable":true,"featured_image":{"id":18312527446171,"product_id":5461426634907,"position":1,"created_at":"2020-08-04T21:44:55+08:00","updated_at":"2020-08-04T21:44:55+08:00","alt":null,"width":650,"height":613,"src":"https:\/\/cdn.shopify.com\/s\/files\/1\/0451\/8520\/4379\/products\/20190930173635.png?v=1596548695","variant_ids":[35335806419099,35335806451867,35335806484635,35335806517403,35335806550171,35335806582939,35335806615707,35335806648475,35335806681243]},"available":true,"name":"2020 New Women's Tassel Faux Suede Winter Boots - GREEN \/ US-10\/UK-8\/EU-42","public_title":"GREEN \/ US-10\/UK-8\/EU-42","options":["GREEN","US-10\/UK-8\/EU-42"],"price":5599,"weight":0,"compare_at_price":7796,"inventory_management":null,"barcode":null,"featured_media":{"alt":null,"id":10486985031835,"position":1,"preview_image":{"aspect_ratio":1.06,"height":613,"width":650,"src":"https:\/\/cdn.shopify.com\/s\/files\/1\/0451\/8520\/4379\/products\/20190930173635.png?v=1596548695"}}},{"id":35335806681243,"title":"GREEN \/ US-10.5\/UK-8.5\/EU-43","option1":"GREEN","option2":"US-10.5\/UK-8.5\/EU-43","option3":null,"sku":"006135-流苏靴-绿色35*1","requires_shipping":true,"taxable":true,"featured_image":{"id":18312527446171,"product_id":5461426634907,"position":1,"created_at":"2020-08-04T21:44:55+08:00","updated_at":"2020-08-04T21:44:55+08:00","alt":null,"width":650,"height":613,"src":"https:\/\/cdn.shopify.com\/s\/files\/1\/0451\/8520\/4379\/products\/20190930173635.png?v=1596548695","variant_ids":[35335806419099,35335806451867,35335806484635,35335806517403,35335806550171,35335806582939,35335806615707,35335806648475,35335806681243]},"available":true,"name":"2020 New Women's Tassel Faux Suede Winter Boots - GREEN \/ US-10.5\/UK-8.5\/EU-43","public_title":"GREEN \/ US-10.5\/UK-8.5\/EU-43","options":["GREEN","US-10.5\/UK-8.5\/EU-43"],"price":5599,"weight":0,"compare_at_price":7796,"inventory_management":null,"barcode":null,"featured_media":{"alt":null,"id":10486985031835,"position":1,"preview_image":{"aspect_ratio":1.06,"height":613,"width":650,"src":"https:\/\/cdn.shopify.com\/s\/files\/1\/0451\/8520\/4379\/products\/20190930173635.png?v=1596548695"}}},{"id":35335806714011,"title":"GRAY \/ US-4.5\/UK-2.5\/EU-35","option1":"GRAY","option2":"US-4.5\/UK-2.5\/EU-35","option3":null,"sku":"006135-流苏靴-绿色35*1","requires_shipping":true,"taxable":true,"featured_image":{"id":18312527478939,"product_id":5461426634907,"position":2,"created_at":"2020-08-04T21:44:55+08:00","updated_at":"2020-08-04T21:44:55+08:00","alt":null,"width":651,"height":614,"src":"https:\/\/cdn.shopify.com\/s\/files\/1\/0451\/8520\/4379\/products\/20190930174358.png?v=1596548695","variant_ids":[35335806714011,35335806746779,35335806779547,35335806812315,35335806845083,35335806877851,35335806910619,35335806943387,35335806976155]},"available":true,"name":"2020 New Women's Tassel Faux Suede Winter Boots - GRAY \/ US-4.5\/UK-2.5\/EU-35","public_title":"GRAY \/ US-4.5\/UK-2.5\/EU-35","options":["GRAY","US-4.5\/UK-2.5\/EU-35"],"price":5599,"weight":0,"compare_at_price":7796,"inventory_management":null,"barcode":null,"featured_media":{"alt":null,"id":10486985097371,"position":2,"preview_image":{"aspect_ratio":1.06,"height":614,"width":651,"src":"https:\/\/cdn.shopify.com\/s\/files\/1\/0451\/8520\/4379\/products\/20190930174358.png?v=1596548695"}}},{"id":35335806746779,"title":"GRAY \/ US-5\/UK-3\/EU-36","option1":"GRAY","option2":"US-5\/UK-3\/EU-36","option3":null,"sku":"006135-流苏靴-绿色35*1","requires_shipping":true,"taxable":true,"featured_image":{"id":18312527478939,"product_id":5461426634907,"position":2,"created_at":"2020-08-04T21:44:55+08:00","updated_at":"2020-08-04T21:44:55+08:00","alt":null,"width":651,"height":614,"src":"https:\/\/cdn.shopify.com\/s\/files\/1\/0451\/8520\/4379\/products\/20190930174358.png?v=1596548695","variant_ids":[35335806714011,35335806746779,35335806779547,35335806812315,35335806845083,35335806877851,35335806910619,35335806943387,35335806976155]},"available":true,"name":"2020 New Women's Tassel Faux Suede Winter Boots - GRAY \/ US-5\/UK-3\/EU-36","public_title":"GRAY \/ US-5\/UK-3\/EU-36","options":["GRAY","US-5\/UK-3\/EU-36"],"price":5599,"weight":0,"compare_at_price":7796,"inventory_management":null,"barcode":null,"featured_media":{"alt":null,"id":10486985097371,"position":2,"preview_image":{"aspect_ratio":1.06,"height":614,"width":651,"src":"https:\/\/cdn.shopify.com\/s\/files\/1\/0451\/8520\/4379\/products\/20190930174358.png?v=1596548695"}}},{"id":35335806779547,"title":"GRAY \/ US-6\/UK-4\/EU-37","option1":"GRAY","option2":"US-6\/UK-4\/EU-37","option3":null,"sku":"006135-流苏靴-绿色35*1","requires_shipping":true,"taxable":true,"featured_image":{"id":18312527478939,"product_id":5461426634907,"position":2,"created_at":"2020-08-04T21:44:55+08:00","updated_at":"2020-08-04T21:44:55+08:00","alt":null,"width":651,"height":614,"src":"https:\/\/cdn.shopify.com\/s\/files\/1\/0451\/8520\/4379\/products\/20190930174358.png?v=1596548695","variant_ids":[35335806714011,35335806746779,35335806779547,35335806812315,35335806845083,35335806877851,35335806910619,35335806943387,35335806976155]},"available":true,"name":"2020 New Women's Tassel Faux Suede Winter Boots - GRAY \/ US-6\/UK-4\/EU-37","public_title":"GRAY \/ US-6\/UK-4\/EU-37","options":["GRAY","US-6\/UK-4\/EU-37"],"price":5599,"weight":0,"compare_at_price":7796,"inventory_management":null,"barcode":null,"featured_media":{"alt":null,"id":10486985097371,"position":2,"preview_image":{"aspect_ratio":1.06,"height":614,"width":651,"src":"https:\/\/cdn.shopify.com\/s\/files\/1\/0451\/8520\/4379\/products\/20190930174358.png?v=1596548695"}}},{"id":35335806812315,"title":"GRAY \/ US-7\/UK-5\/EU-38","option1":"GRAY","option2":"US-7\/UK-5\/EU-38","option3":null,"sku":"006135-流苏靴-绿色35*1","requires_shipping":true,"taxable":true,"featured_image":{"id":18312527478939,"product_id":5461426634907,"position":2,"created_at":"2020-08-04T21:44:55+08:00","updated_at":"2020-08-04T21:44:55+08:00","alt":null,"width":651,"height":614,"src":"https:\/\/cdn.shopify.com\/s\/files\/1\/0451\/8520\/4379\/products\/20190930174358.png?v=1596548695","variant_ids":[35335806714011,35335806746779,35335806779547,35335806812315,35335806845083,35335806877851,35335806910619,35335806943387,35335806976155]},"available":true,"name":"2020 New Women's Tassel Faux Suede Winter Boots - GRAY \/ US-7\/UK-5\/EU-38","public_title":"GRAY \/ US-7\/UK-5\/EU-38","options":["GRAY","US-7\/UK-5\/EU-38"],"price":5599,"weight":0,"compare_at_price":7796,"inventory_management":null,"barcode":null,"featured_media":{"alt":null,"id":10486985097371,"position":2,"preview_image":{"aspect_ratio":1.06,"height":614,"width":651,"src":"https:\/\/cdn.shopify.com\/s\/files\/1\/0451\/8520\/4379\/products\/20190930174358.png?v=1596548695"}}},{"id":35335806845083,"title":"GRAY \/ US-7.5\/UK-5.5\/EU-39","option1":"GRAY","option2":"US-7.5\/UK-5.5\/EU-39","option3":null,"sku":"006135-流苏靴-绿色35*1","requires_shipping":true,"taxable":true,"featured_image":{"id":18312527478939,"product_id":5461426634907,"position":2,"created_at":"2020-08-04T21:44:55+08:00","updated_at":"2020-08-04T21:44:55+08:00","alt":null,"width":651,"height":614,"src":"https:\/\/cdn.shopify.com\/s\/files\/1\/0451\/8520\/4379\/products\/20190930174358.png?v=1596548695","variant_ids":[35335806714011,35335806746779,35335806779547,35335806812315,35335806845083,35335806877851,35335806910619,35335806943387,35335806976155]},"available":true,"name":"2020 New Women's Tassel Faux Suede Winter Boots - GRAY \/ US-7.5\/UK-5.5\/EU-39","public_title":"GRAY \/ US-7.5\/UK-5.5\/EU-39","options":["GRAY","US-7.5\/UK-5.5\/EU-39"],"price":5599,"weight":0,"compare_at_price":7796,"inventory_management":null,"barcode":null,"featured_media":{"alt":null,"id":10486985097371,"position":2,"preview_image":{"aspect_ratio":1.06,"height":614,"width":651,"src":"https:\/\/cdn.shopify.com\/s\/files\/1\/0451\/8520\/4379\/products\/20190930174358.png?v=1596548695"}}},{"id":35335806877851,"title":"GRAY \/ US-8\/UK-6\/EU-40","option1":"GRAY","option2":"US-8\/UK-6\/EU-40","option3":null,"sku":"006135-流苏靴-绿色35*1","requires_shipping":true,"taxable":true,"featured_image":{"id":18312527478939,"product_id":5461426634907,"position":2,"created_at":"2020-08-04T21:44:55+08:00","updated_at":"2020-08-04T21:44:55+08:00","alt":null,"width":651,"height":614,"src":"https:\/\/cdn.shopify.com\/s\/files\/1\/0451\/8520\/4379\/products\/20190930174358.png?v=1596548695","variant_ids":[35335806714011,35335806746779,35335806779547,35335806812315,35335806845083,35335806877851,35335806910619,35335806943387,35335806976155]},"available":true,"name":"2020 New Women's Tassel Faux Suede Winter Boots - GRAY \/ US-8\/UK-6\/EU-40","public_title":"GRAY \/ US-8\/UK-6\/EU-40","options":["GRAY","US-8\/UK-6\/EU-40"],"price":5599,"weight":0,"compare_at_price":7796,"inventory_management":null,"barcode":null,"featured_media":{"alt":null,"id":10486985097371,"position":2,"preview_image":{"aspect_ratio":1.06,"height":614,"width":651,"src":"https:\/\/cdn.shopify.com\/s\/files\/1\/0451\/8520\/4379\/products\/20190930174358.png?v=1596548695"}}},{"id":35335806910619,"title":"GRAY \/ US-9\/UK-7\/EU-41","option1":"GRAY","option2":"US-9\/UK-7\/EU-41","option3":null,"sku":"006135-流苏靴-绿色35*1","requires_shipping":true,"taxable":true,"featured_image":{"id":18312527478939,"product_id":5461426634907,"position":2,"created_at":"2020-08-04T21:44:55+08:00","updated_at":"2020-08-04T21:44:55+08:00","alt":null,"width":651,"height":614,"src":"https:\/\/cdn.shopify.com\/s\/files\/1\/0451\/8520\/4379\/products\/20190930174358.png?v=1596548695","variant_ids":[35335806714011,35335806746779,35335806779547,35335806812315,35335806845083,35335806877851,35335806910619,35335806943387,35335806976155]},"available":true,"name":"2020 New Women's Tassel Faux Suede Winter Boots - GRAY \/ US-9\/UK-7\/EU-41","public_title":"GRAY \/ US-9\/UK-7\/EU-41","options":["GRAY","US-9\/UK-7\/EU-41"],"price":5599,"weight":0,"compare_at_price":7796,"inventory_management":null,"barcode":null,"featured_media":{"alt":null,"id":10486985097371,"position":2,"preview_image":{"aspect_ratio":1.06,"height":614,"width":651,"src":"https:\/\/cdn.shopify.com\/s\/files\/1\/0451\/8520\/4379\/products\/20190930174358.png?v=1596548695"}}},{"id":35335806943387,"title":"GRAY \/ US-10\/UK-8\/EU-42","option1":"GRAY","option2":"US-10\/UK-8\/EU-42","option3":null,"sku":"006135-流苏靴-绿色35*1","requires_shipping":true,"taxable":true,"featured_image":{"id":18312527478939,"product_id":5461426634907,"position":2,"created_at":"2020-08-04T21:44:55+08:00","updated_at":"2020-08-04T21:44:55+08:00","alt":null,"width":651,"height":614,"src":"https:\/\/cdn.shopify.com\/s\/files\/1\/0451\/8520\/4379\/products\/20190930174358.png?v=1596548695","variant_ids":[35335806714011,35335806746779,35335806779547,35335806812315,35335806845083,35335806877851,35335806910619,35335806943387,35335806976155]},"available":true,"name":"2020 New Women's Tassel Faux Suede Winter Boots - GRAY \/ US-10\/UK-8\/EU-42","public_title":"GRAY \/ US-10\/UK-8\/EU-42","options":["GRAY","US-10\/UK-8\/EU-42"],"price":5599,"weight":0,"compare_at_price":7796,"inventory_management":null,"barcode":null,"featured_media":{"alt":null,"id":10486985097371,"position":2,"preview_image":{"aspect_ratio":1.06,"height":614,"width":651,"src":"https:\/\/cdn.shopify.com\/s\/files\/1\/0451\/8520\/4379\/products\/20190930174358.png?v=1596548695"}}},{"id":35335806976155,"title":"GRAY \/ US-10.5\/UK-8.5\/EU-43","option1":"GRAY","option2":"US-10.5\/UK-8.5\/EU-43","option3":null,"sku":"006135-流苏靴-绿色35*1","requires_shipping":true,"taxable":true,"featured_image":{"id":18312527478939,"product_id":5461426634907,"position":2,"created_at":"2020-08-04T21:44:55+08:00","updated_at":"2020-08-04T21:44:55+08:00","alt":null,"width":651,"height":614,"src":"https:\/\/cdn.shopify.com\/s\/files\/1\/0451\/8520\/4379\/products\/20190930174358.png?v=1596548695","variant_ids":[35335806714011,35335806746779,35335806779547,35335806812315,35335806845083,35335806877851,35335806910619,35335806943387,35335806976155]},"available":true,"name":"2020 New Women's Tassel Faux Suede Winter Boots - GRAY \/ US-10.5\/UK-8.5\/EU-43","public_title":"GRAY \/ US-10.5\/UK-8.5\/EU-43","options":["GRAY","US-10.5\/UK-8.5\/EU-43"],"price":5599,"weight":0,"compare_at_price":7796,"inventory_management":null,"barcode":null,"featured_media":{"alt":null,"id":10486985097371,"position":2,"preview_image":{"aspect_ratio":1.06,"height":614,"width":651,"src":"https:\/\/cdn.shopify.com\/s\/files\/1\/0451\/8520\/4379\/products\/20190930174358.png?v=1596548695"}}},{"id":35335807008923,"title":"BROWN \/ US-4.5\/UK-2.5\/EU-35","option1":"BROWN","option2":"US-4.5\/UK-2.5\/EU-35","option3":null,"sku":"006135-流苏靴-绿色35*1","requires_shipping":true,"taxable":true,"featured_image":{"id":18312527511707,"product_id":5461426634907,"position":3,"created_at":"2020-08-04T21:44:55+08:00","updated_at":"2020-08-04T21:44:55+08:00","alt":null,"width":654,"height":627,"src":"https:\/\/cdn.shopify.com\/s\/files\/1\/0451\/8520\/4379\/products\/20190930174746.png?v=1596548695","variant_ids":[35335807008923,35335807041691,35335807074459,35335807107227,35335807139995,35335807205531,35335807271067,35335807369371,35335807434907]},"available":true,"name":"2020 New Women's Tassel Faux Suede Winter Boots - BROWN \/ US-4.5\/UK-2.5\/EU-35","public_title":"BROWN \/ US-4.5\/UK-2.5\/EU-35","options":["BROWN","US-4.5\/UK-2.5\/EU-35"],"price":5599,"weight":0,"compare_at_price":7796,"inventory_management":null,"barcode":null,"featured_media":{"alt":null,"id":10486985130139,"position":3,"preview_image":{"aspect_ratio":1.043,"height":627,"width":654,"src":"https:\/\/cdn.shopify.com\/s\/files\/1\/0451\/8520\/4379\/products\/20190930174746.png?v=1596548695"}}},{"id":35335807041691,"title":"BROWN \/ US-5\/UK-3\/EU-36","option1":"BROWN","option2":"US-5\/UK-3\/EU-36","option3":null,"sku":"006135-流苏靴-绿色35*1","requires_shipping":true,"taxable":true,"featured_image":{"id":18312527511707,"product_id":5461426634907,"position":3,"created_at":"2020-08-04T21:44:55+08:00","updated_at":"2020-08-04T21:44:55+08:00","alt":null,"width":654,"height":627,"src":"https:\/\/cdn.shopify.com\/s\/files\/1\/0451\/8520\/4379\/products\/20190930174746.png?v=1596548695","variant_ids":[35335807008923,35335807041691,35335807074459,35335807107227,35335807139995,35335807205531,35335807271067,35335807369371,35335807434907]},"available":true,"name":"2020 New Women's Tassel Faux Suede Winter Boots - BROWN \/ US-5\/UK-3\/EU-36","public_title":"BROWN \/ US-5\/UK-3\/EU-36","options":["BROWN","US-5\/UK-3\/EU-36"],"price":5599,"weight":0,"compare_at_price":7796,"inventory_management":null,"barcode":null,"featured_media":{"alt":null,"id":10486985130139,"position":3,"preview_image":{"aspect_ratio":1.043,"height":627,"width":654,"src":"https:\/\/cdn.shopify.com\/s\/files\/1\/0451\/8520\/4379\/products\/20190930174746.png?v=1596548695"}}},{"id":35335807074459,"title":"BROWN \/ US-6\/UK-4\/EU-37","option1":"BROWN","option2":"US-6\/UK-4\/EU-37","option3":null,"sku":"006135-流苏靴-绿色35*1","requires_shipping":true,"taxable":true,"featured_image":{"id":18312527511707,"product_id":5461426634907,"position":3,"created_at":"2020-08-04T21:44:55+08:00","updated_at":"2020-08-04T21:44:55+08:00","alt":null,"width":654,"height":627,"src":"https:\/\/cdn.shopify.com\/s\/files\/1\/0451\/8520\/4379\/products\/20190930174746.png?v=1596548695","variant_ids":[35335807008923,35335807041691,35335807074459,35335807107227,35335807139995,35335807205531,35335807271067,35335807369371,35335807434907]},"available":true,"name":"2020 New Women's Tassel Faux Suede Winter Boots - BROWN \/ US-6\/UK-4\/EU-37","public_title":"BROWN \/ US-6\/UK-4\/EU-37","options":["BROWN","US-6\/UK-4\/EU-37"],"price":5599,"weight":0,"compare_at_price":7796,"inventory_management":null,"barcode":null,"featured_media":{"alt":null,"id":10486985130139,"position":3,"preview_image":{"aspect_ratio":1.043,"height":627,"width":654,"src":"https:\/\/cdn.shopify.com\/s\/files\/1\/0451\/8520\/4379\/products\/20190930174746.png?v=1596548695"}}},{"id":35335807107227,"title":"BROWN \/ US-7\/UK-5\/EU-38","option1":"BROWN","option2":"US-7\/UK-5\/EU-38","option3":null,"sku":"006135-流苏靴-绿色35*1","requires_shipping":true,"taxable":true,"featured_image":{"id":18312527511707,"product_id":5461426634907,"position":3,"created_at":"2020-08-04T21:44:55+08:00","updated_at":"2020-08-04T21:44:55+08:00","alt":null,"width":654,"height":627,"src":"https:\/\/cdn.shopify.com\/s\/files\/1\/0451\/8520\/4379\/products\/20190930174746.png?v=1596548695","variant_ids":[35335807008923,35335807041691,35335807074459,35335807107227,35335807139995,35335807205531,35335807271067,35335807369371,35335807434907]},"available":true,"name":"2020 New Women's Tassel Faux Suede Winter Boots - BROWN \/ US-7\/UK-5\/EU-38","public_title":"BROWN \/ US-7\/UK-5\/EU-38","options":["BROWN","US-7\/UK-5\/EU-38"],"price":5599,"weight":0,"compare_at_price":7796,"inventory_management":null,"barcode":null,"featured_media":{"alt":null,"id":10486985130139,"position":3,"preview_image":{"aspect_ratio":1.043,"height":627,"width":654,"src":"https:\/\/cdn.shopify.com\/s\/files\/1\/0451\/8520\/4379\/products\/20190930174746.png?v=1596548695"}}},{"id":35335807139995,"title":"BROWN \/ US-7.5\/UK-5.5\/EU-39","option1":"BROWN","option2":"US-7.5\/UK-5.5\/EU-39","option3":null,"sku":"006135-流苏靴-绿色35*1","requires_shipping":true,"taxable":true,"featured_image":{"id":18312527511707,"product_id":5461426634907,"position":3,"created_at":"2020-08-04T21:44:55+08:00","updated_at":"2020-08-04T21:44:55+08:00","alt":null,"width":654,"height":627,"src":"https:\/\/cdn.shopify.com\/s\/files\/1\/0451\/8520\/4379\/products\/20190930174746.png?v=1596548695","variant_ids":[35335807008923,35335807041691,35335807074459,35335807107227,35335807139995,35335807205531,35335807271067,35335807369371,35335807434907]},"available":true,"name":"2020 New Women's Tassel Faux Suede Winter Boots - BROWN \/ US-7.5\/UK-5.5\/EU-39","public_title":"BROWN \/ US-7.5\/UK-5.5\/EU-39","options":["BROWN","US-7.5\/UK-5.5\/EU-39"],"price":5599,"weight":0,"compare_at_price":7796,"inventory_management":null,"barcode":null,"featured_media":{"alt":null,"id":10486985130139,"position":3,"preview_image":{"aspect_ratio":1.043,"height":627,"width":654,"src":"https:\/\/cdn.shopify.com\/s\/files\/1\/0451\/8520\/4379\/products\/20190930174746.png?v=1596548695"}}},{"id":35335807205531,"title":"BROWN \/ US-8\/UK-6\/EU-40","option1":"BROWN","option2":"US-8\/UK-6\/EU-40","option3":null,"sku":"006135-流苏靴-绿色35*1","requires_shipping":true,"taxable":true,"featured_image":{"id":18312527511707,"product_id":5461426634907,"position":3,"created_at":"2020-08-04T21:44:55+08:00","updated_at":"2020-08-04T21:44:55+08:00","alt":null,"width":654,"height":627,"src":"https:\/\/cdn.shopify.com\/s\/files\/1\/0451\/8520\/4379\/products\/20190930174746.png?v=1596548695","variant_ids":[35335807008923,35335807041691,35335807074459,35335807107227,35335807139995,35335807205531,35335807271067,35335807369371,35335807434907]},"available":true,"name":"2020 New Women's Tassel Faux Suede Winter Boots - BROWN \/ US-8\/UK-6\/EU-40","public_title":"BROWN \/ US-8\/UK-6\/EU-40","options":["BROWN","US-8\/UK-6\/EU-40"],"price":5599,"weight":0,"compare_at_price":7796,"inventory_management":null,"barcode":null,"featured_media":{"alt":null,"id":10486985130139,"position":3,"preview_image":{"aspect_ratio":1.043,"height":627,"width":654,"src":"https:\/\/cdn.shopify.com\/s\/files\/1\/0451\/8520\/4379\/products\/20190930174746.png?v=1596548695"}}},{"id":35335807271067,"title":"BROWN \/ US-9\/UK-7\/EU-41","option1":"BROWN","option2":"US-9\/UK-7\/EU-41","option3":null,"sku":"006135-流苏靴-绿色35*1","requires_shipping":true,"taxable":true,"featured_image":{"id":18312527511707,"product_id":5461426634907,"position":3,"created_at":"2020-08-04T21:44:55+08:00","updated_at":"2020-08-04T21:44:55+08:00","alt":null,"width":654,"height":627,"src":"https:\/\/cdn.shopify.com\/s\/files\/1\/0451\/8520\/4379\/products\/20190930174746.png?v=1596548695","variant_ids":[35335807008923,35335807041691,35335807074459,35335807107227,35335807139995,35335807205531,35335807271067,35335807369371,35335807434907]},"available":true,"name":"2020 New Women's Tassel Faux Suede Winter Boots - BROWN \/ US-9\/UK-7\/EU-41","public_title":"BROWN \/ US-9\/UK-7\/EU-41","options":["BROWN","US-9\/UK-7\/EU-41"],"price":5599,"weight":0,"compare_at_price":7796,"inventory_management":null,"barcode":null,"featured_media":{"alt":null,"id":10486985130139,"position":3,"preview_image":{"aspect_ratio":1.043,"height":627,"width":654,"src":"https:\/\/cdn.shopify.com\/s\/files\/1\/0451\/8520\/4379\/products\/20190930174746.png?v=1596548695"}}},{"id":35335807369371,"title":"BROWN \/ US-10\/UK-8\/EU-42","option1":"BROWN","option2":"US-10\/UK-8\/EU-42","option3":null,"sku":"006135-流苏靴-绿色35*1","requires_shipping":true,"taxable":true,"featured_image":{"id":18312527511707,"product_id":5461426634907,"position":3,"created_at":"2020-08-04T21:44:55+08:00","updated_at":"2020-08-04T21:44:55+08:00","alt":null,"width":654,"height":627,"src":"https:\/\/cdn.shopify.com\/s\/files\/1\/0451\/8520\/4379\/products\/20190930174746.png?v=1596548695","variant_ids":[35335807008923,35335807041691,35335807074459,35335807107227,35335807139995,35335807205531,35335807271067,35335807369371,35335807434907]},"available":true,"name":"2020 New Women's Tassel Faux Suede Winter Boots - BROWN \/ US-10\/UK-8\/EU-42","public_title":"BROWN \/ US-10\/UK-8\/EU-42","options":["BROWN","US-10\/UK-8\/EU-42"],"price":5599,"weight":0,"compare_at_price":7796,"inventory_management":null,"barcode":null,"featured_media":{"alt":null,"id":10486985130139,"position":3,"preview_image":{"aspect_ratio":1.043,"height":627,"width":654,"src":"https:\/\/cdn.shopify.com\/s\/files\/1\/0451\/8520\/4379\/products\/20190930174746.png?v=1596548695"}}},{"id":35335807434907,"title":"BROWN \/ US-10.5\/UK-8.5\/EU-43","option1":"BROWN","option2":"US-10.5\/UK-8.5\/EU-43","option3":null,"sku":"006135-流苏靴-绿色35*1","requires_shipping":true,"taxable":true,"featured_image":{"id":18312527511707,"product_id":5461426634907,"position":3,"created_at":"2020-08-04T21:44:55+08:00","updated_at":"2020-08-04T21:44:55+08:00","alt":null,"width":654,"height":627,"src":"https:\/\/cdn.shopify.com\/s\/files\/1\/0451\/8520\/4379\/products\/20190930174746.png?v=1596548695","variant_ids":[35335807008923,35335807041691,35335807074459,35335807107227,35335807139995,35335807205531,35335807271067,35335807369371,35335807434907]},"available":true,"name":"2020 New Women's Tassel Faux Suede Winter Boots - BROWN \/ US-10.5\/UK-8.5\/EU-43","public_title":"BROWN \/ US-10.5\/UK-8.5\/EU-43","options":["BROWN","US-10.5\/UK-8.5\/EU-43"],"price":5599,"weight":0,"compare_at_price":7796,"inventory_management":null,"barcode":null,"featured_media":{"alt":null,"id":10486985130139,"position":3,"preview_image":{"aspect_ratio":1.043,"height":627,"width":654,"src":"https:\/\/cdn.shopify.com\/s\/files\/1\/0451\/8520\/4379\/products\/20190930174746.png?v=1596548695"}}},{"id":35335807467675,"title":"YELLOW \/ US-4.5\/UK-2.5\/EU-35","option1":"YELLOW","option2":"US-4.5\/UK-2.5\/EU-35","option3":null,"sku":"006135-流苏靴-绿色35*1","requires_shipping":true,"taxable":true,"featured_image":{"id":18312527577243,"product_id":5461426634907,"position":4,"created_at":"2020-08-04T21:44:55+08:00","updated_at":"2020-08-04T21:44:55+08:00","alt":null,"width":658,"height":613,"src":"https:\/\/cdn.shopify.com\/s\/files\/1\/0451\/8520\/4379\/products\/20190930161503.png?v=1596548695","variant_ids":[35335807467675,35335807500443,35335807533211,35335807565979,35335807598747,35335807631515,35335807664283,35335807697051,35335807729819]},"available":true,"name":"2020 New Women's Tassel Faux Suede Winter Boots - YELLOW \/ US-4.5\/UK-2.5\/EU-35","public_title":"YELLOW \/ US-4.5\/UK-2.5\/EU-35","options":["YELLOW","US-4.5\/UK-2.5\/EU-35"],"price":5599,"weight":0,"compare_at_price":7796,"inventory_management":null,"barcode":null,"featured_media":{"alt":null,"id":10486985162907,"position":4,"preview_image":{"aspect_ratio":1.073,"height":613,"width":658,"src":"https:\/\/cdn.shopify.com\/s\/files\/1\/0451\/8520\/4379\/products\/20190930161503.png?v=1596548695"}}},{"id":35335807500443,"title":"YELLOW \/ US-5\/UK-3\/EU-36","option1":"YELLOW","option2":"US-5\/UK-3\/EU-36","option3":null,"sku":"006135-流苏靴-绿色35*1","requires_shipping":true,"taxable":true,"featured_image":{"id":18312527577243,"product_id":5461426634907,"position":4,"created_at":"2020-08-04T21:44:55+08:00","updated_at":"2020-08-04T21:44:55+08:00","alt":null,"width":658,"height":613,"src":"https:\/\/cdn.shopify.com\/s\/files\/1\/0451\/8520\/4379\/products\/20190930161503.png?v=1596548695","variant_ids":[35335807467675,35335807500443,35335807533211,35335807565979,35335807598747,35335807631515,35335807664283,35335807697051,35335807729819]},"available":true,"name":"2020 New Women's Tassel Faux Suede Winter Boots - YELLOW \/ US-5\/UK-3\/EU-36","public_title":"YELLOW \/ US-5\/UK-3\/EU-36","options":["YELLOW","US-5\/UK-3\/EU-36"],"price":5599,"weight":0,"compare_at_price":7796,"inventory_management":null,"barcode":null,"featured_media":{"alt":null,"id":10486985162907,"position":4,"preview_image":{"aspect_ratio":1.073,"height":613,"width":658,"src":"https:\/\/cdn.shopify.com\/s\/files\/1\/0451\/8520\/4379\/products\/20190930161503.png?v=1596548695"}}},{"id":35335807533211,"title":"YELLOW \/ US-6\/UK-4\/EU-37","option1":"YELLOW","option2":"US-6\/UK-4\/EU-37","option3":null,"sku":"006135-流苏靴-绿色35*1","requires_shipping":true,"taxable":true,"featured_image":{"id":18312527577243,"product_id":5461426634907,"position":4,"created_at":"2020-08-04T21:44:55+08:00","updated_at":"2020-08-04T21:44:55+08:00","alt":null,"width":658,"height":613,"src":"https:\/\/cdn.shopify.com\/s\/files\/1\/0451\/8520\/4379\/products\/20190930161503.png?v=1596548695","variant_ids":[35335807467675,35335807500443,35335807533211,35335807565979,35335807598747,35335807631515,35335807664283,35335807697051,35335807729819]},"available":true,"name":"2020 New Women's Tassel Faux Suede Winter Boots - YELLOW \/ US-6\/UK-4\/EU-37","public_title":"YELLOW \/ US-6\/UK-4\/EU-37","options":["YELLOW","US-6\/UK-4\/EU-37"],"price":5599,"weight":0,"compare_at_price":7796,"inventory_management":null,"barcode":null,"featured_media":{"alt":null,"id":10486985162907,"position":4,"preview_image":{"aspect_ratio":1.073,"height":613,"width":658,"src":"https:\/\/cdn.shopify.com\/s\/files\/1\/0451\/8520\/4379\/products\/20190930161503.png?v=1596548695"}}},{"id":35335807565979,"title":"YELLOW \/ US-7\/UK-5\/EU-38","option1":"YELLOW","option2":"US-7\/UK-5\/EU-38","option3":null,"sku":"006135-流苏靴-绿色35*1","requires_shipping":true,"taxable":true,"featured_image":{"id":18312527577243,"product_id":5461426634907,"position":4,"created_at":"2020-08-04T21:44:55+08:00","updated_at":"2020-08-04T21:44:55+08:00","alt":null,"width":658,"height":613,"src":"https:\/\/cdn.shopify.com\/s\/files\/1\/0451\/8520\/4379\/products\/20190930161503.png?v=1596548695","variant_ids":[35335807467675,35335807500443,35335807533211,35335807565979,35335807598747,35335807631515,35335807664283,35335807697051,35335807729819]},"available":true,"name":"2020 New Women's Tassel Faux Suede Winter Boots - YELLOW \/ US-7\/UK-5\/EU-38","public_title":"YELLOW \/ US-7\/UK-5\/EU-38","options":["YELLOW","US-7\/UK-5\/EU-38"],"price":5599,"weight":0,"compare_at_price":7796,"inventory_management":null,"barcode":null,"featured_media":{"alt":null,"id":10486985162907,"position":4,"preview_image":{"aspect_ratio":1.073,"height":613,"width":658,"src":"https:\/\/cdn.shopify.com\/s\/files\/1\/0451\/8520\/4379\/products\/20190930161503.png?v=1596548695"}}},{"id":35335807598747,"title":"YELLOW \/ US-7.5\/UK-5.5\/EU-39","option1":"YELLOW","option2":"US-7.5\/UK-5.5\/EU-39","option3":null,"sku":"006135-流苏靴-绿色35*1","requires_shipping":true,"taxable":true,"featured_image":{"id":18312527577243,"product_id":5461426634907,"position":4,"created_at":"2020-08-04T21:44:55+08:00","updated_at":"2020-08-04T21:44:55+08:00","alt":null,"width":658,"height":613,"src":"https:\/\/cdn.shopify.com\/s\/files\/1\/0451\/8520\/4379\/products\/20190930161503.png?v=1596548695","variant_ids":[35335807467675,35335807500443,35335807533211,35335807565979,35335807598747,35335807631515,35335807664283,35335807697051,35335807729819]},"available":true,"name":"2020 New Women's Tassel Faux Suede Winter Boots - YELLOW \/ US-7.5\/UK-5.5\/EU-39","public_title":"YELLOW \/ US-7.5\/UK-5.5\/EU-39","options":["YELLOW","US-7.5\/UK-5.5\/EU-39"],"price":5599,"weight":0,"compare_at_price":7796,"inventory_management":null,"barcode":null,"featured_media":{"alt":null,"id":10486985162907,"position":4,"preview_image":{"aspect_ratio":1.073,"height":613,"width":658,"src":"https:\/\/cdn.shopify.com\/s\/files\/1\/0451\/8520\/4379\/products\/20190930161503.png?v=1596548695"}}},{"id":35335807631515,"title":"YELLOW \/ US-8\/UK-6\/EU-40","option1":"YELLOW","option2":"US-8\/UK-6\/EU-40","option3":null,"sku":"006135-流苏靴-绿色35*1","requires_shipping":true,"taxable":true,"featured_image":{"id":18312527577243,"product_id":5461426634907,"position":4,"created_at":"2020-08-04T21:44:55+08:00","updated_at":"2020-08-04T21:44:55+08:00","alt":null,"width":658,"height":613,"src":"https:\/\/cdn.shopify.com\/s\/files\/1\/0451\/8520\/4379\/products\/20190930161503.png?v=1596548695","variant_ids":[35335807467675,35335807500443,35335807533211,35335807565979,35335807598747,35335807631515,35335807664283,35335807697051,35335807729819]},"available":true,"name":"2020 New Women's Tassel Faux Suede Winter Boots - YELLOW \/ US-8\/UK-6\/EU-40","public_title":"YELLOW \/ US-8\/UK-6\/EU-40","options":["YELLOW","US-8\/UK-6\/EU-40"],"price":5599,"weight":0,"compare_at_price":7796,"inventory_management":null,"barcode":null,"featured_media":{"alt":null,"id":10486985162907,"position":4,"preview_image":{"aspect_ratio":1.073,"height":613,"width":658,"src":"https:\/\/cdn.shopify.com\/s\/files\/1\/0451\/8520\/4379\/products\/20190930161503.png?v=1596548695"}}},{"id":35335807664283,"title":"YELLOW \/ US-9\/UK-7\/EU-41","option1":"YELLOW","option2":"US-9\/UK-7\/EU-41","option3":null,"sku":"006135-流苏靴-绿色35*1","requires_shipping":true,"taxable":true,"featured_image":{"id":18312527577243,"product_id":5461426634907,"position":4,"created_at":"2020-08-04T21:44:55+08:00","updated_at":"2020-08-04T21:44:55+08:00","alt":null,"width":658,"height":613,"src":"https:\/\/cdn.shopify.com\/s\/files\/1\/0451\/8520\/4379\/products\/20190930161503.png?v=1596548695","variant_ids":[35335807467675,35335807500443,35335807533211,35335807565979,35335807598747,35335807631515,35335807664283,35335807697051,35335807729819]},"available":true,"name":"2020 New Women's Tassel Faux Suede Winter Boots - YELLOW \/ US-9\/UK-7\/EU-41","public_title":"YELLOW \/ US-9\/UK-7\/EU-41","options":["YELLOW","US-9\/UK-7\/EU-41"],"price":5599,"weight":0,"compare_at_price":7796,"inventory_management":null,"barcode":null,"featured_media":{"alt":null,"id":10486985162907,"position":4,"preview_image":{"aspect_ratio":1.073,"height":613,"width":658,"src":"https:\/\/cdn.shopify.com\/s\/files\/1\/0451\/8520\/4379\/products\/20190930161503.png?v=1596548695"}}},{"id":35335807697051,"title":"YELLOW \/ US-10\/UK-8\/EU-42","option1":"YELLOW","option2":"US-10\/UK-8\/EU-42","option3":null,"sku":"006135-流苏靴-绿色35*1","requires_shipping":true,"taxable":true,"featured_image":{"id":18312527577243,"product_id":5461426634907,"position":4,"created_at":"2020-08-04T21:44:55+08:00","updated_at":"2020-08-04T21:44:55+08:00","alt":null,"width":658,"height":613,"src":"https:\/\/cdn.shopify.com\/s\/files\/1\/0451\/8520\/4379\/products\/20190930161503.png?v=1596548695","variant_ids":[35335807467675,35335807500443,35335807533211,35335807565979,35335807598747,35335807631515,35335807664283,35335807697051,35335807729819]},"available":true,"name":"2020 New Women's Tassel Faux Suede Winter Boots - YELLOW \/ US-10\/UK-8\/EU-42","public_title":"YELLOW \/ US-10\/UK-8\/EU-42","options":["YELLOW","US-10\/UK-8\/EU-42"],"price":5599,"weight":0,"compare_at_price":7796,"inventory_management":null,"barcode":null,"featured_media":{"alt":null,"id":10486985162907,"position":4,"preview_image":{"aspect_ratio":1.073,"height":613,"width":658,"src":"https:\/\/cdn.shopify.com\/s\/files\/1\/0451\/8520\/4379\/products\/20190930161503.png?v=1596548695"}}},{"id":35335807729819,"title":"YELLOW \/ US-10.5\/UK-8.5\/EU-43","option1":"YELLOW","option2":"US-10.5\/UK-8.5\/EU-43","option3":null,"sku":"006135-流苏靴-绿色35*1","requires_shipping":true,"taxable":true,"featured_image":{"id":18312527577243,"product_id":5461426634907,"position":4,"created_at":"2020-08-04T21:44:55+08:00","updated_at":"2020-08-04T21:44:55+08:00","alt":null,"width":658,"height":613,"src":"https:\/\/cdn.shopify.com\/s\/files\/1\/0451\/8520\/4379\/products\/20190930161503.png?v=1596548695","variant_ids":[35335807467675,35335807500443,35335807533211,35335807565979,35335807598747,35335807631515,35335807664283,35335807697051,35335807729819]},"available":true,"name":"2020 New Women's Tassel Faux Suede Winter Boots - YELLOW \/ US-10.5\/UK-8.5\/EU-43","public_title":"YELLOW \/ US-10.5\/UK-8.5\/EU-43","options":["YELLOW","US-10.5\/UK-8.5\/EU-43"],"price":5599,"weight":0,"compare_at_price":7796,"inventory_management":null,"barcode":null,"featured_media":{"alt":null,"id":10486985162907,"position":4,"preview_image":{"aspect_ratio":1.073,"height":613,"width":658,"src":"https:\/\/cdn.shopify.com\/s\/files\/1\/0451\/8520\/4379\/products\/20190930161503.png?v=1596548695"}}}],"images":["\/\/cdn.shopify.com\/s\/files\/1\/0451\/8520\/4379\/products\/20190930173635.png?v=1596548695","\/\/cdn.shopify.com\/s\/files\/1\/0451\/8520\/4379\/products\/20190930174358.png?v=1596548695","\/\/cdn.shopify.com\/s\/files\/1\/0451\/8520\/4379\/products\/20190930174746.png?v=1596548695","\/\/cdn.shopify.com\/s\/files\/1\/0451\/8520\/4379\/products\/20190930161503.png?v=1596548695","\/\/cdn.shopify.com\/s\/files\/1\/0451\/8520\/4379\/products\/20190930173609.png?v=1596548695","\/\/cdn.shopify.com\/s\/files\/1\/0451\/8520\/4379\/products\/20190930173539.png?v=1596548695","\/\/cdn.shopify.com\/s\/files\/1\/0451\/8520\/4379\/products\/20190930173721.png?v=1596548695","\/\/cdn.shopify.com\/s\/files\/1\/0451\/8520\/4379\/products\/20190930161623.png?v=1596548695","\/\/cdn.shopify.com\/s\/files\/1\/0451\/8520\/4379\/products\/20190930174412.png?v=1596548695"],"featured_image":"\/\/cdn.shopify.com\/s\/files\/1\/0451\/8520\/4379\/products\/20190930173635.png?v=1596548695","options":["COLOR","SIZE"],"media":[{"alt":null,"id":10486985031835,"position":1,"preview_image":{"aspect_ratio":1.06,"height":613,"width":650,"src":"https:\/\/cdn.shopify.com\/s\/files\/1\/0451\/8520\/4379\/products\/20190930173635.png?v=1596548695"},"aspect_ratio":1.06,"height":613,"media_type":"image","src":"https:\/\/cdn.shopify.com\/s\/files\/1\/0451\/8520\/4379\/products\/20190930173635.png?v=1596548695","width":650},{"alt":null,"id":10486985097371,"position":2,"preview_image":{"aspect_ratio":1.06,"height":614,"width":651,"src":"https:\/\/cdn.shopify.com\/s\/files\/1\/0451\/8520\/4379\/products\/20190930174358.png?v=1596548695"},"aspect_ratio":1.06,"height":614,"media_type":"image","src":"https:\/\/cdn.shopify.com\/s\/files\/1\/0451\/8520\/4379\/products\/20190930174358.png?v=1596548695","width":651},{"alt":null,"id":10486985130139,"position":3,"preview_image":{"aspect_ratio":1.043,"height":627,"width":654,"src":"https:\/\/cdn.shopify.com\/s\/files\/1\/0451\/8520\/4379\/products\/20190930174746.png?v=1596548695"},"aspect_ratio":1.043,"height":627,"media_type":"image","src":"https:\/\/cdn.shopify.com\/s\/files\/1\/0451\/8520\/4379\/products\/20190930174746.png?v=1596548695","width":654},{"alt":null,"id":10486985162907,"position":4,"preview_image":{"aspect_ratio":1.073,"height":613,"width":658,"src":"https:\/\/cdn.shopify.com\/s\/files\/1\/0451\/8520\/4379\/products\/20190930161503.png?v=1596548695"},"aspect_ratio":1.073,"height":613,"media_type":"image","src":"https:\/\/cdn.shopify.com\/s\/files\/1\/0451\/8520\/4379\/products\/20190930161503.png?v=1596548695","width":658},{"alt":null,"id":10486985195675,"position":5,"preview_image":{"aspect_ratio":1.053,"height":621,"width":654,"src":"https:\/\/cdn.shopify.com\/s\/files\/1\/0451\/8520\/4379\/products\/20190930173609.png?v=1596548695"},"aspect_ratio":1.053,"height":621,"media_type":"image","src":"https:\/\/cdn.shopify.com\/s\/files\/1\/0451\/8520\/4379\/products\/20190930173609.png?v=1596548695","width":654},{"alt":null,"id":10486985228443,"position":6,"preview_image":{"aspect_ratio":1.164,"height":548,"width":638,"src":"https:\/\/cdn.shopify.com\/s\/files\/1\/0451\/8520\/4379\/products\/20190930173539.png?v=1596548695"},"aspect_ratio":1.164,"height":548,"media_type":"image","src":"https:\/\/cdn.shopify.com\/s\/files\/1\/0451\/8520\/4379\/products\/20190930173539.png?v=1596548695","width":638},{"alt":null,"id":10486985261211,"position":7,"preview_image":{"aspect_ratio":1.043,"height":628,"width":655,"src":"https:\/\/cdn.shopify.com\/s\/files\/1\/0451\/8520\/4379\/products\/20190930173721.png?v=1596548695"},"aspect_ratio":1.043,"height":628,"media_type":"image","src":"https:\/\/cdn.shopify.com\/s\/files\/1\/0451\/8520\/4379\/products\/20190930173721.png?v=1596548695","width":655},{"alt":null,"id":10486985293979,"position":8,"preview_image":{"aspect_ratio":1.053,"height":620,"width":653,"src":"https:\/\/cdn.shopify.com\/s\/files\/1\/0451\/8520\/4379\/products\/20190930161623.png?v=1596548695"},"aspect_ratio":1.053,"height":620,"media_type":"image","src":"https:\/\/cdn.shopify.com\/s\/files\/1\/0451\/8520\/4379\/products\/20190930161623.png?v=1596548695","width":653},{"alt":null,"id":10486985326747,"position":9,"preview_image":{"aspect_ratio":1.065,"height":612,"width":652,"src":"https:\/\/cdn.shopify.com\/s\/files\/1\/0451\/8520\/4379\/products\/20190930174412.png?v=1596548695"},"aspect_ratio":1.065,"height":612,"media_type":"image","src":"https:\/\/cdn.shopify.com\/s\/files\/1\/0451\/8520\/4379\/products\/20190930174412.png?v=1596548695","width":652}],"content":"\u003cdiv style=\"text-align: center;\"\u003e\n\u003cstrong\u003ePERFECT FOR WARM WEATHER: These go well with jeans, shorts and skirts! Mix and Match!!\u003c\/strong\u003e\u003cbr\u003e\n\u003c\/div\u003e\n\u003cdiv\u003e\u003cimg src=\"https:\/\/cdn.shopify.com\/s\/files\/1\/0155\/2462\/6486\/files\/20190930171246_480x480.png?v=1569834777\" alt=\"\"\u003e\u003c\/div\u003e\n\u003cdiv\u003e\n\u003cstrong\u003eLIGHTWEIGHT AND LIFTED:\u003c\/strong\u003e We love the heel to give us the perfect boost in height and these are \u003cstrong\u003ewearable all day long.\u003c\/strong\u003e Ultra lightweight design to \u003cstrong\u003eperfectly hug your feet.\u003c\/strong\u003e\n\u003c\/div\u003e\n\u003cdiv\u003e\u003cimg src=\"https:\/\/erp-image-1255302958.cos.ap-guangzhou.myqcloud.com\/6af50960-ceef-11e9-8923-8f7fdc1b8816-1567232842571.gif\"\u003e\u003c\/div\u003e\n\u003cdiv\u003e\u003cimg src=\"https:\/\/erp-image-1255302958.cos.ap-guangzhou.myqcloud.com\/5410e610-ceef-11e9-8923-8f7fdc1b8816-1566466795507.gif\"\u003e\u003c\/div\u003e\n\u003cdiv\u003e\u003c\/div\u003e\n\u003cdiv\u003eAdd a little shake and fun to your outfits when you walk out in  boots! Inspired by the free-spirited Southwestern trend, these women's pull-on boots feature faux suede uppers that offers a breathable and flexible fit and feel to them. these boho booties are comfortable and adds an earthy\u003cstrong\u003e look to your outfits!\u003c\/strong\u003e\u003cimg src=\"https:\/\/cdn.shopify.com\/s\/files\/1\/0155\/2462\/6486\/files\/20190930161425_480x480.png?v=1569835153\" alt=\"\"\u003e\n\u003c\/div\u003e\n\u003cdiv\u003e\u003cb\u003eProduct Description \u003c\/b\u003e\u003c\/div\u003e\n\u003cdiv\u003e\n\u003cul\u003e\n\u003cli\u003eOccasion: Casual, Party, Travel \u003c\/li\u003e\n\u003cli\u003eLining Material: Plush Outsole\u003c\/li\u003e\n\u003cli\u003eMaterial: Rubber \u003c\/li\u003e\n\u003cli\u003eHeel height: Med Heels(3-5cm) \u003c\/li\u003e\n\u003cli\u003eShoe Width: Medium \u003c\/li\u003e\n\u003cli\u003eShoe Style: Boots \u003c\/li\u003e\n\u003cli\u003eSeason: Winter\u003c\/li\u003e\n\u003cli\u003e Upper Material: Others \u003c\/li\u003e\n\u003cli\u003eSole Hardness: Hard\u003c\/li\u003e\n\u003cli\u003e\u003cspan\u003e\u003cspan\u003eToe Shape: Almond-Toe \u003c\/span\u003e\u003c\/span\u003e\u003c\/li\u003e\n\u003c\/ul\u003e\n\u003cp\u003e\u003cspan\u003e\u003cspan\u003e\u003cimg src=\"https:\/\/cdn.shopifycdn.net\/s\/files\/1\/0451\/8520\/4379\/files\/womens-shoe-size-conversion-2020090802.jpg?v=1599529686\" alt=\"\"\u003e\u003c\/span\u003e\u003c\/span\u003e\u003c\/p\u003e\n\u003cp\u003e\u003cstrong\u003e\u003cb\u003e\u003cspan\u003eSHIPPING \u0026amp; DELIVERY\u003c\/span\u003e\u003c\/b\u003e\u003c\/strong\u003e\u003cstrong\u003e\u003cb\u003e\u003cspan\u003e\u003cbr\u003e\u003c\/span\u003e\u003c\/b\u003e\u003c\/strong\u003eWe process orders between Monday and Friday. Orders will be processed within 7 business days of ordering and shipped out the next day after the processing day. All orders are shipped with a tracking number so you can track it every step of the way!\u003c\/p\u003e\n\u003ch1\u003e\u003cstrong\u003e\u003c\/strong\u003e\u003c\/h1\u003e\n\u003cp\u003e\u003cspan\u003e\u003cstrong\u003e\u003cimg alt=\"\" src=\"https:\/\/cdn.shopify.com\/s\/files\/1\/0075\/7261\/9323\/files\/LIMITED_STOCk_large.gif?v=1534836902\"\u003e\u003c\/strong\u003e\u003c\/span\u003e\u003c\/p\u003e\n\u003c\/div\u003e"}
2020 New Women's Tassel Faux Suede Winter Boots
Product Description
PERFECT FOR WARM WEATHER: These go well with jeans, shorts and skirts! Mix and Match!!

LIGHTWEIGHT AND LIFTED: We love the heel to give us the perfect boost in height and these are wearable all day long. Ultra lightweight design to perfectly hug your feet.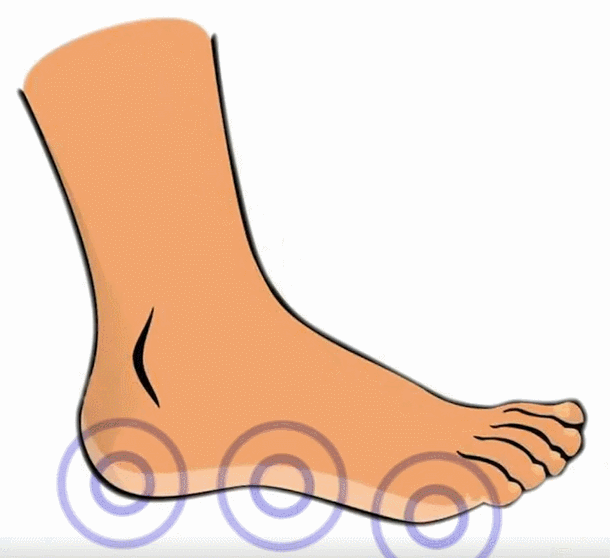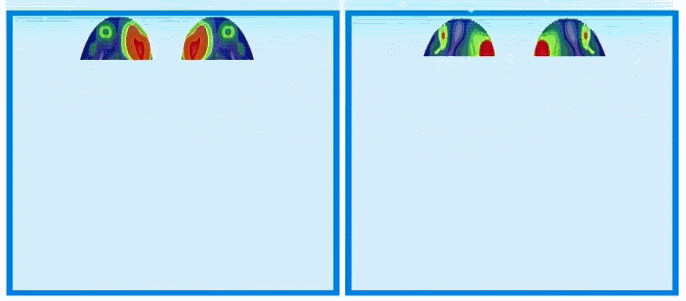 Add a little shake and fun to your outfits when you walk out in  boots! Inspired by the free-spirited Southwestern trend, these women's pull-on boots feature faux suede uppers that offers a breathable and flexible fit and feel to them. these boho booties are comfortable and adds an earthy
look to your outfits!
Product Description 
Occasion: Casual, Party, Travel 
Lining Material: Plush Outsole
Material: Rubber 
Heel height: Med Heels(3-5cm) 
Shoe Width: Medium 
Shoe Style: Boots 
Season: Winter
 Upper Material: Others 
Sole Hardness: Hard

Toe Shape: Almond-Toe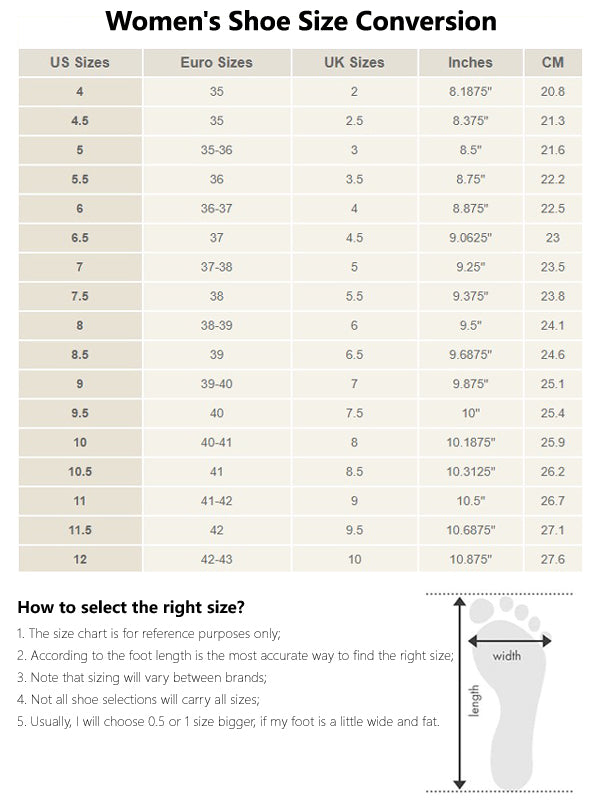 SHIPPING & DELIVERY
We process orders between Monday and Friday. Orders will be processed within 7 business days of ordering and shipped out the next day after the processing day. All orders are shipped with a tracking number so you can track it every step of the way!