{"id":5581403816091,"title":"TM - 2020 Dr.Care New Retro Women Comfy Sandals","handle":"2020-new-retro-women-sandals","description":"\u003cdiv class=\"shg-c \"\u003e\n\u003cdiv class=\"shg-c \"\u003e\n\u003cp\u003e\u003cem\u003e*NOTE: This is the end of summer offers. Try to be faster than the other people before this sales expire. If you have any questions, just contact our support team for more offers\/support.\u003c\/em\u003e\u003cbr\u003e\u003c\/p\u003e\n\u003ch3\u003e\n\u003cspan style=\"color: #ff8000;\"\u003e\u003cstrong class=\"clr-wibm\"\u003eSIMPLEST WAY TO BOTH LOOK AMAZING AND IMPROVE YOUR POSTURE\u003c\/strong\u003e\u003c\/span\u003e \u003c\/h3\u003e\n\u003c\/div\u003e\n\u003c\/div\u003e\n\u003cstyle type=\"text\/css\"\u003e\u003c!--\ntd {border: 1px solid #ccc;}br {mso-data-placement:same-cell;}\n--\u003e\u003c\/style\u003e\n\u003cdiv id=\"s-caaec1a6-9ec7-43ec-aa14-196a3fac5201\" class=\"shg-c \"\u003e\n\u003cp style=\"text-align: center;\"\u003e\u003cspan style=\"color: #2b00ff;\"\u003e\u003cstrong\u003e#1 BEST SELLER | PREMIUM QUALITY | ARCH SUPPORT | TOE ALIGNMENT | SOFT AND COMFORTABLE\u003c\/strong\u003e\u003c\/span\u003e\u003c\/p\u003e\n\u003cp\u003e\u003cspan\u003e\u003cspan style=\"color: #00aaff;\"\u003e\u003cstrong\u003eSupports Your Feet\u003c\/strong\u003e\u003c\/span\u003e, Keep them \u003cspan style=\"color: #00aaff;\"\u003e\u003cstrong\u003eComfortable\u003c\/strong\u003e\u003c\/span\u003e \u0026amp; Makes Your Walk Easier. Offers a \u003cspan style=\"color: #00aaff;\"\u003e\u003cstrong\u003eLightweight\u003c\/strong\u003e\u003c\/span\u003e Feel, Impact Absorption,\u003cspan style=\"color: #00aaff;\"\u003e \u003cstrong\u003eDurability\u003c\/strong\u003e\u003c\/span\u003e with a Long-Wearing \u003cspan style=\"color: #00aaff;\"\u003e\u003cstrong\u003eCushion\u003c\/strong\u003e.\u003c\/span\u003e \u003cimg src=\"https:\/\/cdn.shopify.com\/s\/files\/1\/0285\/0078\/7288\/files\/4brh3z_480x480.gif?v=1597689951\" alt=\"\" width=\"447\" height=\"447\"\u003e\u003c\/span\u003e\u003c\/p\u003e\n\u003cp\u003e\u003cspan\u003eDesigned by professional podiatrists \u0026amp; orthopedists to correct your posture and give your body the best comfort.\u003c\/span\u003e\u003c\/p\u003e\n\u003cp\u003e\u003cspan\u003eIs joint pain making like frustrating? In most cases, the problem is deep-rooted at the base of your body:\u003cspan style=\"color: #00aaff;\"\u003e \u003c\/span\u003e\u003cstrong\u003e\u003cspan style=\"color: #00aaff;\"\u003eyour feet.\u003c\/span\u003e \u003c\/strong\u003eHaving a weak imbalance can potentially lead to \u003cspan style=\"color: #00aaff;\"\u003e\u003cstrong\u003eimbalances\u003c\/strong\u003e\u003c\/span\u003e in the\u003cspan style=\"color: #00aaff;\"\u003e \u003cstrong\u003eknees, hips, and muscles\u003c\/strong\u003e. \u003c\/span\u003e\u003c\/span\u003e\u003c\/p\u003e\n\u003cp\u003e\u003cspan\u003e\u003cimg src=\"https:\/\/erp-image-1255302958.cos.ap-guangzhou.myqcloud.com\/441c471e3cb1c115cd677326197d0e05-1583898946.jpg\" width=\"447\" height=\"447\"\u003e\u003c\/span\u003e\u003c\/p\u003e\n\u003cp\u003e\u003cspan\u003eNANO-FOAM\u003c\/span\u003e\u003c\/p\u003e\n\u003cp\u003e\u003cspan\u003eThe important invention used in this pair of sandals is that the sole with \u003cspan style=\"color: #00aaff;\"\u003e\u003cstrong\u003enano-foam\u003c\/strong\u003e\u003c\/span\u003e will \u003cspan style=\"color: #00aaff;\"\u003e\u003cstrong\u003etransformation to fit and comfort\u003c\/strong\u003e\u003c\/span\u003e on \u003cspan style=\"color: #00aaff;\"\u003e\u003cstrong\u003eall feet\u003c\/strong\u003e.\u003c\/span\u003e So this is the most comfortable type of sandals in the world. \u003c\/span\u003e\u003c\/p\u003e\n\u003cp\u003e\u003cspan\u003eWhich is why we think you are going to love the\u003cspan style=\"color: #ff8000;\"\u003e: \u003cstrong\u003eNew Retro Women Comfy Sandals\u003c\/strong\u003e\u003c\/span\u003e\u003c\/span\u003e\u003c\/p\u003e\n\u003cp\u003e\u003cspan\u003e\u003cimg src=\"https:\/\/cdn.shopify.com\/s\/files\/1\/0273\/9011\/5920\/files\/Xnano-foam_480x480.gif?v=1593788637\" width=\"446\" height=\"446\"\u003e\u003c\/span\u003e\u003c\/p\u003e\n\u003c\/div\u003e\n\u003cdiv class=\"shg-c \" id=\"s-caaec1a6-9ec7-43ec-aa14-196a3fac5201\"\u003e\n\u003cp\u003e\u003cspan\u003eHelps \u003cspan style=\"color: #00aaff;\"\u003e\u003cstrong\u003eControl, Stabilize \u0026amp; Balance the Foot.\u003c\/strong\u003e\u003c\/span\u003e Heat Moldable for a Custom Fit. \u003cspan style=\"color: #00aaff;\"\u003e\u003cstrong\u003eAbsorbs Shock \u0026amp; Reduces\u003c\/strong\u003e\u003c\/span\u003e Friction to Improve Overall Foot Comfort.\u003c\/span\u003e\u003c\/p\u003e\n\u003cp\u003e\u003cspan\u003e\u003cimg src=\"https:\/\/cdn.shopify.com\/s\/files\/1\/0259\/5022\/4472\/files\/ezgif.com-optimize_d840f7c9-a0fe-4e8b-9104-39f0e0dad530.gif?v=1581922880\" width=\"448\" height=\"282\"\u003e\u003c\/span\u003e\u003c\/p\u003e\n\u003cp\u003e\u003cspan\u003e\u003cspan style=\"color: #2b00ff;\"\u003e\u003cstrong\u003ePREVENT HIPS\u003c\/strong\u003e\u003c\/span\u003e \u003cstrong\u003e-\u003c\/strong\u003e prevent also muscle imbalances and fixes knock-knee and bow-leg.\u003c\/span\u003e\u003c\/p\u003e\n\u003cp\u003e\u003cspan\u003e\u003cimg alt=\"\" src=\"https:\/\/cdn.shopify.com\/s\/files\/1\/0075\/9526\/2050\/files\/sandal-gif1_grande.gif?v=1555520905\" width=\"448\" height=\"355\"\u003e\u003c\/span\u003e\u003c\/p\u003e\n\u003cp\u003e\u003cspan\u003e\u003cspan style=\"color: #2b00ff;\"\u003e\u003cstrong\u003e\u003cem\u003ePREVENTS HIPS AND MUSCLE IMBALANCE\u003c\/em\u003e\u003c\/strong\u003e\u003c\/span\u003e \u003cstrong\u003e-\u003c\/strong\u003e The hips and muscles are aligned with the proper center of gravity of your body\u003c\/span\u003e\u003c\/p\u003e\n\u003cp\u003e\u003cspan\u003e\u003cimg src=\"https:\/\/cdn.shopify.com\/s\/files\/1\/0285\/0078\/7288\/files\/4bumia_480x480.gif?v=1597765479\" width=\"448\" height=\"448\"\u003e\u003c\/span\u003e\u003c\/p\u003e\n\u003cp\u003e\u003cspan\u003e\u003cspan style=\"color: #00aaff;\"\u003e\u003cstrong\u003eSave your time, money and health\u003c\/strong\u003e\u003c\/span\u003e from joint and muscle pain by \u003cspan style=\"color: #00aaff;\"\u003e\u003cstrong\u003efixing the base\u003c\/strong\u003e\u003c\/span\u003e of your entire body:\u003cstrong\u003e\u003cspan style=\"color: #00aaff;\"\u003e your feet\u003c\/span\u003e.\u003c\/strong\u003e Walk through life pain free and in \u003cstrong\u003e\u003cspan style=\"color: #00aaff;\"\u003e100% physical condition.\u003c\/span\u003e\u003cimg src=\"https:\/\/cdn.shopify.com\/s\/files\/1\/0274\/9687\/4095\/files\/fd79a240-e032-4f49-8143-8018cd56556a_cd989898-dab1-4077-9524-4003dc62f8fa_480x480.gif?v=1589963937\" alt=\"\"\u003e\u003c\/strong\u003e\u003cimg src=\"https:\/\/img.shopbase.com\/files\/10093708\/2020\/07\/12\/159457881049fd60b134.jpeg\" data-image=\"126021\"\u003e\u003c\/span\u003e\u003c\/p\u003e\n\u003ch3\u003e\u003cspan style=\"color: #ff2a00;\"\u003eFEATURES \u003c\/span\u003e\u003c\/h3\u003e\n\u003cp\u003e\u003cspan\u003e\u003cstrong\u003e\u003c\/strong\u003e\u003cstrong\u003e\u003cspan style=\"color: #2b00ff;\"\u003eReduces Pain:\u003c\/span\u003e \u003c\/strong\u003eEliminate the pain caused by flat feet, poor walking posture and plantar fasciitis.\u003c\/span\u003e\u003c\/p\u003e\n\u003cp\u003e\u003cspan\u003e\u003cstrong\u003e\u003cspan style=\"color: #2b00ff;\"\u003ePosture Correction:\u003c\/span\u003e \u003c\/strong\u003eStraighten your hips, correct kick knees and muscle imbalance by adjusting the structure of your feet.\u003c\/span\u003e\u003c\/p\u003e\n\u003cp\u003e\u003cspan\u003e\u003cstrong\u003e\u003cspan style=\"color: #2b00ff;\"\u003eEven Pressure Distribution:\u003c\/span\u003e \u003c\/strong\u003eOur three - arch - support design makes sure your weight is evenly distributed across the toes, arch and ball of your feet at all times.\u003c\/span\u003e\u003c\/p\u003e\n\u003cp\u003e\u003cspan\u003e\u003cimg src=\"https:\/\/cdn.shopify.com\/s\/files\/1\/0140\/7962\/3254\/files\/6425cd260991fa7de8c0e794948cec41_large.gif?v=1562833166\" data-image=\"86wjtmh3x7ka\"\u003e\u003c\/span\u003e\u003c\/p\u003e\n\u003ch3\u003e\u003cspan\u003e\u003cstrong\u003e\u003cspan style=\"color: #ff8000;\"\u003eHIGH QUALITY UPPER\u003c\/span\u003e \u003c\/strong\u003e\u003c\/span\u003e\u003c\/h3\u003e\n\u003cli\u003e\u003cspan\u003eDurable and soft suede leather upper which can withstand years of wearing.\u003c\/span\u003e\u003c\/li\u003e\n\u003cli\u003e\u003cspan\u003eGuarantee 100% environmental material, no hurt to animals.\u003c\/span\u003e\u003c\/li\u003e\n\u003cli\u003e\u003cspan\u003eOccasion: Holiday, Daily\u003c\/span\u003e\u003c\/li\u003e\n\u003cli\u003e\u003cspan\u003eToe Type: Open Toe\u003c\/span\u003e\u003c\/li\u003e\n\u003cli\u003e\u003cspan\u003eClosure: Slip-On\u003c\/span\u003e\u003c\/li\u003e\n\u003cli\u003e\u003cspan\u003eAccents: Embroidery\u003c\/span\u003e\u003c\/li\u003e\n\u003cli\u003e\u003cspan\u003eFeature: Breathable, Height Increasing\u003c\/span\u003e\u003c\/li\u003e\n\u003cli\u003e\u003cspan\u003eGender: Women\u003c\/span\u003e\u003c\/li\u003e\n\u003cli\u003e\n\u003cspan\u003eTheme: Summer\u003c\/span\u003e\n\u003cp\u003e\u003cspan style=\"color: #00aaff;\"\u003e\u003cstrong\u003ePREMIUM ORTHOTIC SUPPORT WITH MULTIPLE CUSHIONING LAYERS\u003c\/strong\u003e\u003c\/span\u003e\u003c\/p\u003e\n\u003cp\u003e\u003cspan\u003e\u003cimg alt=\"\" data-src=\"https:\/\/cdn.shopify.com\/s\/files\/1\/0259\/5022\/4472\/files\/ezgif.com-video-to-gif_1_769ae6eb-5d01-4100-9e3b-504255bb67af.gif?v=1581923804\" width=\"382\" height=\"382\" src=\"https:\/\/cdn.shopify.com\/s\/files\/1\/0259\/5022\/4472\/files\/ezgif.com-video-to-gif_1_769ae6eb-5d01-4100-9e3b-504255bb67af.gif?v=1581923804\" lazy=\"loaded\"\u003e\u003c\/span\u003e\u003c\/p\u003e\n\u003cp\u003e\u003cspan\u003eThe premium orthotic insoles, featuring anatomical arch support help \u003cspan style=\"color: #00aaff;\"\u003e\u003cstrong\u003eimprove foot and leg alignment, enhancing comfort\u003c\/strong\u003e\u003c\/span\u003e and \u003cspan style=\"color: #00aaff;\"\u003e\u003cstrong\u003eeasing stress and pain on the heel\u003c\/strong\u003e\u003c\/span\u003e\u003c\/span\u003e\u003c\/p\u003e\n\u003c\/li\u003e\n\u003cdiv class=\"rte\" itemprop=\"description\"\u003e\n\u003cdiv class=\"product-single__description rte\" itemprop=\"description\"\u003e\n\u003cp\u003e\u003cspan style=\"color: #ff8000;\"\u003e\u003cstrong\u003eEASY SIZING\u003c\/strong\u003e\u003c\/span\u003e\u003c\/p\u003e\n\u003cp\u003e\u003cspan\u003e\u003cimg src=\"https:\/\/cdn.shopify.com\/s\/files\/1\/0017\/4843\/4993\/files\/Round_sandal_480x480.png?v=1583218174\" data-image=\"2uhz82dbmv0x\"\u003e \u003cstrong\u003e\u003cimg src=\"https:\/\/cdn.shopify.com\/s\/files\/1\/0075\/0210\/2592\/products\/Recommendation_300x.png?v=1562674164\" alt=\"Dr Home - Three Color Posture Sandals\" data-image=\"wdwzav587ly0\"\u003e\u003c\/strong\u003e\u003c\/span\u003e\u003c\/p\u003e\n\u003cp\u003e \u003c\/p\u003e\n\u003cul\u003e\u003c\/ul\u003e\n\u003ch4\u003e\u003cspan\u003eCLICK\u003cstrong\u003e \u003cspan style=\"color: #ff2a00;\"\u003eADD TO CART\u003c\/span\u003e\u003c\/strong\u003e TO \u003cspan style=\"color: #5a4444;\"\u003eENJOY THE COMFY! \u003c\/span\u003e\u003c\/span\u003e\u003c\/h4\u003e\n\u003cp\u003e\u003cstrong\u003e\u003cspan style=\"color: #5a4444;\"\u003e*Limited Items Available In Stock! Not Sold In Stores*\u003c\/span\u003e\u003c\/strong\u003e\u003c\/p\u003e\n\u003cp\u003e\u003cspan\u003eThe Checkout Process is Guaranteed to be 100% Safe and Secure with Visa, Mastercard, AMex, Discover, Apple Pay or PayPal.\u003c\/span\u003e\u003c\/p\u003e\n\u003cp\u003e\u003cspan\u003e\u003cspan style=\"color: #ff2a00;\"\u003e\u003cstrong\u003e100% Satisfaction Guaranteed With Every Order.\u003c\/strong\u003e\u003c\/span\u003e\u003cimg src=\"https:\/\/cdn.shopify.com\/s\/files\/1\/0117\/2858\/4785\/files\/Untitled_design_480x480.png?v=1584882910\" data-image=\"78gsfjwuovjo\"\u003e \u003c\/span\u003e\u003c\/p\u003e\n\u003cp\u003e\u003cspan style=\"color: #00aaff;\"\u003e\u003cstrong\u003eMONEY BACK GUARANTEE\u003c\/strong\u003e\u003c\/span\u003e\u003c\/p\u003e\n\u003cp\u003e\u003cspan\u003eWe want you to be \u003cspan style=\"color: #2b00ff;\"\u003e\u003cstrong\u003e100% satisfied\u003c\/strong\u003e\u003c\/span\u003e with the products you buy from us. If for ANY reason you are not satisfied with your purchase, we offer iron-clad money back guarantee.\u003c\/span\u003e\u003c\/p\u003e\n\u003cp\u003e\u003cspan\u003e\u003cimg src=\"https:\/\/cdn.shopify.com\/s\/files\/1\/0359\/9151\/9370\/files\/n1_2b9e0c1f-f117-479f-9d96-bb8538077a1d_480x480.png?v=1595703081\" alt=\"\"\u003e\u003c\/span\u003e\u003c\/p\u003e\n\u003c\/div\u003e\n\u003c\/div\u003e\n\u003c\/div\u003e","published_at":"2020-08-19T22:00:46+08:00","created_at":"2020-09-08T14:13:37+08:00","vendor":"Womenshoess","type":"","tags":[],"price":3299,"price_min":3299,"price_max":3299,"available":true,"price_varies":false,"compare_at_price":6999,"compare_at_price_min":6999,"compare_at_price_max":6999,"compare_at_price_varies":false,"variants":[{"id":35850388111515,"title":"WHITE \/ 5.5","option1":"WHITE","option2":"5.5","option3":null,"sku":"","requires_shipping":true,"taxable":true,"featured_image":{"id":18956224888987,"product_id":5581403816091,"position":7,"created_at":"2020-09-08T14:13:37+08:00","updated_at":"2020-09-08T14:13:37+08:00","alt":null,"width":800,"height":800,"src":"https:\/\/cdn.shopify.com\/s\/files\/1\/0451\/8520\/4379\/products\/1_SHUJIN-2020-Ph-N-M-a-H-Sandals-M-c-Kh-a-Da-Handmade-N-Gi.jpg?v=1599545617","variant_ids":[35850388111515,35850388177051,35850388242587,35850388308123,35850388340891,35850388406427,35850388471963,35850388504731,35850388537499,35850388570267,35850388603035]},"available":true,"name":"TM - 2020 Dr.Care New Retro Women Comfy Sandals - WHITE \/ 5.5","public_title":"WHITE \/ 5.5","options":["WHITE","5.5"],"price":3299,"weight":1100,"compare_at_price":6999,"inventory_management":null,"barcode":null,"featured_media":{"alt":null,"id":11131110031515,"position":7,"preview_image":{"aspect_ratio":1.0,"height":800,"width":800,"src":"https:\/\/cdn.shopify.com\/s\/files\/1\/0451\/8520\/4379\/products\/1_SHUJIN-2020-Ph-N-M-a-H-Sandals-M-c-Kh-a-Da-Handmade-N-Gi.jpg?v=1599545617"}}},{"id":35850388177051,"title":"WHITE \/ 6","option1":"WHITE","option2":"6","option3":null,"sku":"","requires_shipping":true,"taxable":true,"featured_image":{"id":18956224888987,"product_id":5581403816091,"position":7,"created_at":"2020-09-08T14:13:37+08:00","updated_at":"2020-09-08T14:13:37+08:00","alt":null,"width":800,"height":800,"src":"https:\/\/cdn.shopify.com\/s\/files\/1\/0451\/8520\/4379\/products\/1_SHUJIN-2020-Ph-N-M-a-H-Sandals-M-c-Kh-a-Da-Handmade-N-Gi.jpg?v=1599545617","variant_ids":[35850388111515,35850388177051,35850388242587,35850388308123,35850388340891,35850388406427,35850388471963,35850388504731,35850388537499,35850388570267,35850388603035]},"available":true,"name":"TM - 2020 Dr.Care New Retro Women Comfy Sandals - WHITE \/ 6","public_title":"WHITE \/ 6","options":["WHITE","6"],"price":3299,"weight":1100,"compare_at_price":6999,"inventory_management":null,"barcode":null,"featured_media":{"alt":null,"id":11131110031515,"position":7,"preview_image":{"aspect_ratio":1.0,"height":800,"width":800,"src":"https:\/\/cdn.shopify.com\/s\/files\/1\/0451\/8520\/4379\/products\/1_SHUJIN-2020-Ph-N-M-a-H-Sandals-M-c-Kh-a-Da-Handmade-N-Gi.jpg?v=1599545617"}}},{"id":35850388242587,"title":"WHITE \/ 6.5","option1":"WHITE","option2":"6.5","option3":null,"sku":"","requires_shipping":true,"taxable":true,"featured_image":{"id":18956224888987,"product_id":5581403816091,"position":7,"created_at":"2020-09-08T14:13:37+08:00","updated_at":"2020-09-08T14:13:37+08:00","alt":null,"width":800,"height":800,"src":"https:\/\/cdn.shopify.com\/s\/files\/1\/0451\/8520\/4379\/products\/1_SHUJIN-2020-Ph-N-M-a-H-Sandals-M-c-Kh-a-Da-Handmade-N-Gi.jpg?v=1599545617","variant_ids":[35850388111515,35850388177051,35850388242587,35850388308123,35850388340891,35850388406427,35850388471963,35850388504731,35850388537499,35850388570267,35850388603035]},"available":true,"name":"TM - 2020 Dr.Care New Retro Women Comfy Sandals - WHITE \/ 6.5","public_title":"WHITE \/ 6.5","options":["WHITE","6.5"],"price":3299,"weight":1100,"compare_at_price":6999,"inventory_management":null,"barcode":null,"featured_media":{"alt":null,"id":11131110031515,"position":7,"preview_image":{"aspect_ratio":1.0,"height":800,"width":800,"src":"https:\/\/cdn.shopify.com\/s\/files\/1\/0451\/8520\/4379\/products\/1_SHUJIN-2020-Ph-N-M-a-H-Sandals-M-c-Kh-a-Da-Handmade-N-Gi.jpg?v=1599545617"}}},{"id":35850388308123,"title":"WHITE \/ 7","option1":"WHITE","option2":"7","option3":null,"sku":"","requires_shipping":true,"taxable":true,"featured_image":{"id":18956224888987,"product_id":5581403816091,"position":7,"created_at":"2020-09-08T14:13:37+08:00","updated_at":"2020-09-08T14:13:37+08:00","alt":null,"width":800,"height":800,"src":"https:\/\/cdn.shopify.com\/s\/files\/1\/0451\/8520\/4379\/products\/1_SHUJIN-2020-Ph-N-M-a-H-Sandals-M-c-Kh-a-Da-Handmade-N-Gi.jpg?v=1599545617","variant_ids":[35850388111515,35850388177051,35850388242587,35850388308123,35850388340891,35850388406427,35850388471963,35850388504731,35850388537499,35850388570267,35850388603035]},"available":true,"name":"TM - 2020 Dr.Care New Retro Women Comfy Sandals - WHITE \/ 7","public_title":"WHITE \/ 7","options":["WHITE","7"],"price":3299,"weight":1100,"compare_at_price":6999,"inventory_management":null,"barcode":null,"featured_media":{"alt":null,"id":11131110031515,"position":7,"preview_image":{"aspect_ratio":1.0,"height":800,"width":800,"src":"https:\/\/cdn.shopify.com\/s\/files\/1\/0451\/8520\/4379\/products\/1_SHUJIN-2020-Ph-N-M-a-H-Sandals-M-c-Kh-a-Da-Handmade-N-Gi.jpg?v=1599545617"}}},{"id":35850388340891,"title":"WHITE \/ 7.5","option1":"WHITE","option2":"7.5","option3":null,"sku":"","requires_shipping":true,"taxable":true,"featured_image":{"id":18956224888987,"product_id":5581403816091,"position":7,"created_at":"2020-09-08T14:13:37+08:00","updated_at":"2020-09-08T14:13:37+08:00","alt":null,"width":800,"height":800,"src":"https:\/\/cdn.shopify.com\/s\/files\/1\/0451\/8520\/4379\/products\/1_SHUJIN-2020-Ph-N-M-a-H-Sandals-M-c-Kh-a-Da-Handmade-N-Gi.jpg?v=1599545617","variant_ids":[35850388111515,35850388177051,35850388242587,35850388308123,35850388340891,35850388406427,35850388471963,35850388504731,35850388537499,35850388570267,35850388603035]},"available":true,"name":"TM - 2020 Dr.Care New Retro Women Comfy Sandals - WHITE \/ 7.5","public_title":"WHITE \/ 7.5","options":["WHITE","7.5"],"price":3299,"weight":1100,"compare_at_price":6999,"inventory_management":null,"barcode":null,"featured_media":{"alt":null,"id":11131110031515,"position":7,"preview_image":{"aspect_ratio":1.0,"height":800,"width":800,"src":"https:\/\/cdn.shopify.com\/s\/files\/1\/0451\/8520\/4379\/products\/1_SHUJIN-2020-Ph-N-M-a-H-Sandals-M-c-Kh-a-Da-Handmade-N-Gi.jpg?v=1599545617"}}},{"id":35850388406427,"title":"WHITE \/ 8","option1":"WHITE","option2":"8","option3":null,"sku":"","requires_shipping":true,"taxable":true,"featured_image":{"id":18956224888987,"product_id":5581403816091,"position":7,"created_at":"2020-09-08T14:13:37+08:00","updated_at":"2020-09-08T14:13:37+08:00","alt":null,"width":800,"height":800,"src":"https:\/\/cdn.shopify.com\/s\/files\/1\/0451\/8520\/4379\/products\/1_SHUJIN-2020-Ph-N-M-a-H-Sandals-M-c-Kh-a-Da-Handmade-N-Gi.jpg?v=1599545617","variant_ids":[35850388111515,35850388177051,35850388242587,35850388308123,35850388340891,35850388406427,35850388471963,35850388504731,35850388537499,35850388570267,35850388603035]},"available":true,"name":"TM - 2020 Dr.Care New Retro Women Comfy Sandals - WHITE \/ 8","public_title":"WHITE \/ 8","options":["WHITE","8"],"price":3299,"weight":1100,"compare_at_price":6999,"inventory_management":null,"barcode":null,"featured_media":{"alt":null,"id":11131110031515,"position":7,"preview_image":{"aspect_ratio":1.0,"height":800,"width":800,"src":"https:\/\/cdn.shopify.com\/s\/files\/1\/0451\/8520\/4379\/products\/1_SHUJIN-2020-Ph-N-M-a-H-Sandals-M-c-Kh-a-Da-Handmade-N-Gi.jpg?v=1599545617"}}},{"id":35850388471963,"title":"WHITE \/ 8.5","option1":"WHITE","option2":"8.5","option3":null,"sku":"","requires_shipping":true,"taxable":true,"featured_image":{"id":18956224888987,"product_id":5581403816091,"position":7,"created_at":"2020-09-08T14:13:37+08:00","updated_at":"2020-09-08T14:13:37+08:00","alt":null,"width":800,"height":800,"src":"https:\/\/cdn.shopify.com\/s\/files\/1\/0451\/8520\/4379\/products\/1_SHUJIN-2020-Ph-N-M-a-H-Sandals-M-c-Kh-a-Da-Handmade-N-Gi.jpg?v=1599545617","variant_ids":[35850388111515,35850388177051,35850388242587,35850388308123,35850388340891,35850388406427,35850388471963,35850388504731,35850388537499,35850388570267,35850388603035]},"available":true,"name":"TM - 2020 Dr.Care New Retro Women Comfy Sandals - WHITE \/ 8.5","public_title":"WHITE \/ 8.5","options":["WHITE","8.5"],"price":3299,"weight":1100,"compare_at_price":6999,"inventory_management":null,"barcode":null,"featured_media":{"alt":null,"id":11131110031515,"position":7,"preview_image":{"aspect_ratio":1.0,"height":800,"width":800,"src":"https:\/\/cdn.shopify.com\/s\/files\/1\/0451\/8520\/4379\/products\/1_SHUJIN-2020-Ph-N-M-a-H-Sandals-M-c-Kh-a-Da-Handmade-N-Gi.jpg?v=1599545617"}}},{"id":35850388504731,"title":"WHITE \/ 9","option1":"WHITE","option2":"9","option3":null,"sku":"","requires_shipping":true,"taxable":true,"featured_image":{"id":18956224888987,"product_id":5581403816091,"position":7,"created_at":"2020-09-08T14:13:37+08:00","updated_at":"2020-09-08T14:13:37+08:00","alt":null,"width":800,"height":800,"src":"https:\/\/cdn.shopify.com\/s\/files\/1\/0451\/8520\/4379\/products\/1_SHUJIN-2020-Ph-N-M-a-H-Sandals-M-c-Kh-a-Da-Handmade-N-Gi.jpg?v=1599545617","variant_ids":[35850388111515,35850388177051,35850388242587,35850388308123,35850388340891,35850388406427,35850388471963,35850388504731,35850388537499,35850388570267,35850388603035]},"available":true,"name":"TM - 2020 Dr.Care New Retro Women Comfy Sandals - WHITE \/ 9","public_title":"WHITE \/ 9","options":["WHITE","9"],"price":3299,"weight":1100,"compare_at_price":6999,"inventory_management":null,"barcode":null,"featured_media":{"alt":null,"id":11131110031515,"position":7,"preview_image":{"aspect_ratio":1.0,"height":800,"width":800,"src":"https:\/\/cdn.shopify.com\/s\/files\/1\/0451\/8520\/4379\/products\/1_SHUJIN-2020-Ph-N-M-a-H-Sandals-M-c-Kh-a-Da-Handmade-N-Gi.jpg?v=1599545617"}}},{"id":35850388537499,"title":"WHITE \/ 9.5","option1":"WHITE","option2":"9.5","option3":null,"sku":"","requires_shipping":true,"taxable":true,"featured_image":{"id":18956224888987,"product_id":5581403816091,"position":7,"created_at":"2020-09-08T14:13:37+08:00","updated_at":"2020-09-08T14:13:37+08:00","alt":null,"width":800,"height":800,"src":"https:\/\/cdn.shopify.com\/s\/files\/1\/0451\/8520\/4379\/products\/1_SHUJIN-2020-Ph-N-M-a-H-Sandals-M-c-Kh-a-Da-Handmade-N-Gi.jpg?v=1599545617","variant_ids":[35850388111515,35850388177051,35850388242587,35850388308123,35850388340891,35850388406427,35850388471963,35850388504731,35850388537499,35850388570267,35850388603035]},"available":true,"name":"TM - 2020 Dr.Care New Retro Women Comfy Sandals - WHITE \/ 9.5","public_title":"WHITE \/ 9.5","options":["WHITE","9.5"],"price":3299,"weight":1100,"compare_at_price":6999,"inventory_management":null,"barcode":null,"featured_media":{"alt":null,"id":11131110031515,"position":7,"preview_image":{"aspect_ratio":1.0,"height":800,"width":800,"src":"https:\/\/cdn.shopify.com\/s\/files\/1\/0451\/8520\/4379\/products\/1_SHUJIN-2020-Ph-N-M-a-H-Sandals-M-c-Kh-a-Da-Handmade-N-Gi.jpg?v=1599545617"}}},{"id":35850388570267,"title":"WHITE \/ 10","option1":"WHITE","option2":"10","option3":null,"sku":"","requires_shipping":true,"taxable":true,"featured_image":{"id":18956224888987,"product_id":5581403816091,"position":7,"created_at":"2020-09-08T14:13:37+08:00","updated_at":"2020-09-08T14:13:37+08:00","alt":null,"width":800,"height":800,"src":"https:\/\/cdn.shopify.com\/s\/files\/1\/0451\/8520\/4379\/products\/1_SHUJIN-2020-Ph-N-M-a-H-Sandals-M-c-Kh-a-Da-Handmade-N-Gi.jpg?v=1599545617","variant_ids":[35850388111515,35850388177051,35850388242587,35850388308123,35850388340891,35850388406427,35850388471963,35850388504731,35850388537499,35850388570267,35850388603035]},"available":true,"name":"TM - 2020 Dr.Care New Retro Women Comfy Sandals - WHITE \/ 10","public_title":"WHITE \/ 10","options":["WHITE","10"],"price":3299,"weight":1100,"compare_at_price":6999,"inventory_management":null,"barcode":null,"featured_media":{"alt":null,"id":11131110031515,"position":7,"preview_image":{"aspect_ratio":1.0,"height":800,"width":800,"src":"https:\/\/cdn.shopify.com\/s\/files\/1\/0451\/8520\/4379\/products\/1_SHUJIN-2020-Ph-N-M-a-H-Sandals-M-c-Kh-a-Da-Handmade-N-Gi.jpg?v=1599545617"}}},{"id":35850388603035,"title":"WHITE \/ 10.5","option1":"WHITE","option2":"10.5","option3":null,"sku":"","requires_shipping":true,"taxable":true,"featured_image":{"id":18956224888987,"product_id":5581403816091,"position":7,"created_at":"2020-09-08T14:13:37+08:00","updated_at":"2020-09-08T14:13:37+08:00","alt":null,"width":800,"height":800,"src":"https:\/\/cdn.shopify.com\/s\/files\/1\/0451\/8520\/4379\/products\/1_SHUJIN-2020-Ph-N-M-a-H-Sandals-M-c-Kh-a-Da-Handmade-N-Gi.jpg?v=1599545617","variant_ids":[35850388111515,35850388177051,35850388242587,35850388308123,35850388340891,35850388406427,35850388471963,35850388504731,35850388537499,35850388570267,35850388603035]},"available":true,"name":"TM - 2020 Dr.Care New Retro Women Comfy Sandals - WHITE \/ 10.5","public_title":"WHITE \/ 10.5","options":["WHITE","10.5"],"price":3299,"weight":1100,"compare_at_price":6999,"inventory_management":null,"barcode":null,"featured_media":{"alt":null,"id":11131110031515,"position":7,"preview_image":{"aspect_ratio":1.0,"height":800,"width":800,"src":"https:\/\/cdn.shopify.com\/s\/files\/1\/0451\/8520\/4379\/products\/1_SHUJIN-2020-Ph-N-M-a-H-Sandals-M-c-Kh-a-Da-Handmade-N-Gi.jpg?v=1599545617"}}},{"id":35850388635803,"title":"BEIGE \/ 5.5","option1":"BEIGE","option2":"5.5","option3":null,"sku":"","requires_shipping":true,"taxable":true,"featured_image":{"id":18956224757915,"product_id":5581403816091,"position":3,"created_at":"2020-09-08T14:13:37+08:00","updated_at":"2020-09-08T14:13:37+08:00","alt":null,"width":800,"height":800,"src":"https:\/\/cdn.shopify.com\/s\/files\/1\/0451\/8520\/4379\/products\/0_KHTAA-Gi-y-N-PU-M-c-V-ng-Vintage-Gi-y-Sandal-N-May-R.jpg?v=1599545617","variant_ids":[35850388635803,35850388668571,35850388701339,35850388734107,35850388766875,35850388799643,35850388832411,35850388865179,35850388897947,35850388930715,35850388963483]},"available":true,"name":"TM - 2020 Dr.Care New Retro Women Comfy Sandals - BEIGE \/ 5.5","public_title":"BEIGE \/ 5.5","options":["BEIGE","5.5"],"price":3299,"weight":1100,"compare_at_price":6999,"inventory_management":null,"barcode":null,"featured_media":{"alt":null,"id":11131109900443,"position":3,"preview_image":{"aspect_ratio":1.0,"height":800,"width":800,"src":"https:\/\/cdn.shopify.com\/s\/files\/1\/0451\/8520\/4379\/products\/0_KHTAA-Gi-y-N-PU-M-c-V-ng-Vintage-Gi-y-Sandal-N-May-R.jpg?v=1599545617"}}},{"id":35850388668571,"title":"BEIGE \/ 6","option1":"BEIGE","option2":"6","option3":null,"sku":"","requires_shipping":true,"taxable":true,"featured_image":{"id":18956224757915,"product_id":5581403816091,"position":3,"created_at":"2020-09-08T14:13:37+08:00","updated_at":"2020-09-08T14:13:37+08:00","alt":null,"width":800,"height":800,"src":"https:\/\/cdn.shopify.com\/s\/files\/1\/0451\/8520\/4379\/products\/0_KHTAA-Gi-y-N-PU-M-c-V-ng-Vintage-Gi-y-Sandal-N-May-R.jpg?v=1599545617","variant_ids":[35850388635803,35850388668571,35850388701339,35850388734107,35850388766875,35850388799643,35850388832411,35850388865179,35850388897947,35850388930715,35850388963483]},"available":true,"name":"TM - 2020 Dr.Care New Retro Women Comfy Sandals - BEIGE \/ 6","public_title":"BEIGE \/ 6","options":["BEIGE","6"],"price":3299,"weight":1100,"compare_at_price":6999,"inventory_management":null,"barcode":null,"featured_media":{"alt":null,"id":11131109900443,"position":3,"preview_image":{"aspect_ratio":1.0,"height":800,"width":800,"src":"https:\/\/cdn.shopify.com\/s\/files\/1\/0451\/8520\/4379\/products\/0_KHTAA-Gi-y-N-PU-M-c-V-ng-Vintage-Gi-y-Sandal-N-May-R.jpg?v=1599545617"}}},{"id":35850388701339,"title":"BEIGE \/ 6.5","option1":"BEIGE","option2":"6.5","option3":null,"sku":"","requires_shipping":true,"taxable":true,"featured_image":{"id":18956224757915,"product_id":5581403816091,"position":3,"created_at":"2020-09-08T14:13:37+08:00","updated_at":"2020-09-08T14:13:37+08:00","alt":null,"width":800,"height":800,"src":"https:\/\/cdn.shopify.com\/s\/files\/1\/0451\/8520\/4379\/products\/0_KHTAA-Gi-y-N-PU-M-c-V-ng-Vintage-Gi-y-Sandal-N-May-R.jpg?v=1599545617","variant_ids":[35850388635803,35850388668571,35850388701339,35850388734107,35850388766875,35850388799643,35850388832411,35850388865179,35850388897947,35850388930715,35850388963483]},"available":true,"name":"TM - 2020 Dr.Care New Retro Women Comfy Sandals - BEIGE \/ 6.5","public_title":"BEIGE \/ 6.5","options":["BEIGE","6.5"],"price":3299,"weight":1100,"compare_at_price":6999,"inventory_management":null,"barcode":null,"featured_media":{"alt":null,"id":11131109900443,"position":3,"preview_image":{"aspect_ratio":1.0,"height":800,"width":800,"src":"https:\/\/cdn.shopify.com\/s\/files\/1\/0451\/8520\/4379\/products\/0_KHTAA-Gi-y-N-PU-M-c-V-ng-Vintage-Gi-y-Sandal-N-May-R.jpg?v=1599545617"}}},{"id":35850388734107,"title":"BEIGE \/ 7","option1":"BEIGE","option2":"7","option3":null,"sku":"","requires_shipping":true,"taxable":true,"featured_image":{"id":18956224757915,"product_id":5581403816091,"position":3,"created_at":"2020-09-08T14:13:37+08:00","updated_at":"2020-09-08T14:13:37+08:00","alt":null,"width":800,"height":800,"src":"https:\/\/cdn.shopify.com\/s\/files\/1\/0451\/8520\/4379\/products\/0_KHTAA-Gi-y-N-PU-M-c-V-ng-Vintage-Gi-y-Sandal-N-May-R.jpg?v=1599545617","variant_ids":[35850388635803,35850388668571,35850388701339,35850388734107,35850388766875,35850388799643,35850388832411,35850388865179,35850388897947,35850388930715,35850388963483]},"available":true,"name":"TM - 2020 Dr.Care New Retro Women Comfy Sandals - BEIGE \/ 7","public_title":"BEIGE \/ 7","options":["BEIGE","7"],"price":3299,"weight":1100,"compare_at_price":6999,"inventory_management":null,"barcode":null,"featured_media":{"alt":null,"id":11131109900443,"position":3,"preview_image":{"aspect_ratio":1.0,"height":800,"width":800,"src":"https:\/\/cdn.shopify.com\/s\/files\/1\/0451\/8520\/4379\/products\/0_KHTAA-Gi-y-N-PU-M-c-V-ng-Vintage-Gi-y-Sandal-N-May-R.jpg?v=1599545617"}}},{"id":35850388766875,"title":"BEIGE \/ 7.5","option1":"BEIGE","option2":"7.5","option3":null,"sku":"","requires_shipping":true,"taxable":true,"featured_image":{"id":18956224757915,"product_id":5581403816091,"position":3,"created_at":"2020-09-08T14:13:37+08:00","updated_at":"2020-09-08T14:13:37+08:00","alt":null,"width":800,"height":800,"src":"https:\/\/cdn.shopify.com\/s\/files\/1\/0451\/8520\/4379\/products\/0_KHTAA-Gi-y-N-PU-M-c-V-ng-Vintage-Gi-y-Sandal-N-May-R.jpg?v=1599545617","variant_ids":[35850388635803,35850388668571,35850388701339,35850388734107,35850388766875,35850388799643,35850388832411,35850388865179,35850388897947,35850388930715,35850388963483]},"available":true,"name":"TM - 2020 Dr.Care New Retro Women Comfy Sandals - BEIGE \/ 7.5","public_title":"BEIGE \/ 7.5","options":["BEIGE","7.5"],"price":3299,"weight":1100,"compare_at_price":6999,"inventory_management":null,"barcode":null,"featured_media":{"alt":null,"id":11131109900443,"position":3,"preview_image":{"aspect_ratio":1.0,"height":800,"width":800,"src":"https:\/\/cdn.shopify.com\/s\/files\/1\/0451\/8520\/4379\/products\/0_KHTAA-Gi-y-N-PU-M-c-V-ng-Vintage-Gi-y-Sandal-N-May-R.jpg?v=1599545617"}}},{"id":35850388799643,"title":"BEIGE \/ 8","option1":"BEIGE","option2":"8","option3":null,"sku":"","requires_shipping":true,"taxable":true,"featured_image":{"id":18956224757915,"product_id":5581403816091,"position":3,"created_at":"2020-09-08T14:13:37+08:00","updated_at":"2020-09-08T14:13:37+08:00","alt":null,"width":800,"height":800,"src":"https:\/\/cdn.shopify.com\/s\/files\/1\/0451\/8520\/4379\/products\/0_KHTAA-Gi-y-N-PU-M-c-V-ng-Vintage-Gi-y-Sandal-N-May-R.jpg?v=1599545617","variant_ids":[35850388635803,35850388668571,35850388701339,35850388734107,35850388766875,35850388799643,35850388832411,35850388865179,35850388897947,35850388930715,35850388963483]},"available":true,"name":"TM - 2020 Dr.Care New Retro Women Comfy Sandals - BEIGE \/ 8","public_title":"BEIGE \/ 8","options":["BEIGE","8"],"price":3299,"weight":1100,"compare_at_price":6999,"inventory_management":null,"barcode":null,"featured_media":{"alt":null,"id":11131109900443,"position":3,"preview_image":{"aspect_ratio":1.0,"height":800,"width":800,"src":"https:\/\/cdn.shopify.com\/s\/files\/1\/0451\/8520\/4379\/products\/0_KHTAA-Gi-y-N-PU-M-c-V-ng-Vintage-Gi-y-Sandal-N-May-R.jpg?v=1599545617"}}},{"id":35850388832411,"title":"BEIGE \/ 8.5","option1":"BEIGE","option2":"8.5","option3":null,"sku":"","requires_shipping":true,"taxable":true,"featured_image":{"id":18956224757915,"product_id":5581403816091,"position":3,"created_at":"2020-09-08T14:13:37+08:00","updated_at":"2020-09-08T14:13:37+08:00","alt":null,"width":800,"height":800,"src":"https:\/\/cdn.shopify.com\/s\/files\/1\/0451\/8520\/4379\/products\/0_KHTAA-Gi-y-N-PU-M-c-V-ng-Vintage-Gi-y-Sandal-N-May-R.jpg?v=1599545617","variant_ids":[35850388635803,35850388668571,35850388701339,35850388734107,35850388766875,35850388799643,35850388832411,35850388865179,35850388897947,35850388930715,35850388963483]},"available":true,"name":"TM - 2020 Dr.Care New Retro Women Comfy Sandals - BEIGE \/ 8.5","public_title":"BEIGE \/ 8.5","options":["BEIGE","8.5"],"price":3299,"weight":1100,"compare_at_price":6999,"inventory_management":null,"barcode":null,"featured_media":{"alt":null,"id":11131109900443,"position":3,"preview_image":{"aspect_ratio":1.0,"height":800,"width":800,"src":"https:\/\/cdn.shopify.com\/s\/files\/1\/0451\/8520\/4379\/products\/0_KHTAA-Gi-y-N-PU-M-c-V-ng-Vintage-Gi-y-Sandal-N-May-R.jpg?v=1599545617"}}},{"id":35850388865179,"title":"BEIGE \/ 9","option1":"BEIGE","option2":"9","option3":null,"sku":"","requires_shipping":true,"taxable":true,"featured_image":{"id":18956224757915,"product_id":5581403816091,"position":3,"created_at":"2020-09-08T14:13:37+08:00","updated_at":"2020-09-08T14:13:37+08:00","alt":null,"width":800,"height":800,"src":"https:\/\/cdn.shopify.com\/s\/files\/1\/0451\/8520\/4379\/products\/0_KHTAA-Gi-y-N-PU-M-c-V-ng-Vintage-Gi-y-Sandal-N-May-R.jpg?v=1599545617","variant_ids":[35850388635803,35850388668571,35850388701339,35850388734107,35850388766875,35850388799643,35850388832411,35850388865179,35850388897947,35850388930715,35850388963483]},"available":true,"name":"TM - 2020 Dr.Care New Retro Women Comfy Sandals - BEIGE \/ 9","public_title":"BEIGE \/ 9","options":["BEIGE","9"],"price":3299,"weight":1100,"compare_at_price":6999,"inventory_management":null,"barcode":null,"featured_media":{"alt":null,"id":11131109900443,"position":3,"preview_image":{"aspect_ratio":1.0,"height":800,"width":800,"src":"https:\/\/cdn.shopify.com\/s\/files\/1\/0451\/8520\/4379\/products\/0_KHTAA-Gi-y-N-PU-M-c-V-ng-Vintage-Gi-y-Sandal-N-May-R.jpg?v=1599545617"}}},{"id":35850388897947,"title":"BEIGE \/ 9.5","option1":"BEIGE","option2":"9.5","option3":null,"sku":"","requires_shipping":true,"taxable":true,"featured_image":{"id":18956224757915,"product_id":5581403816091,"position":3,"created_at":"2020-09-08T14:13:37+08:00","updated_at":"2020-09-08T14:13:37+08:00","alt":null,"width":800,"height":800,"src":"https:\/\/cdn.shopify.com\/s\/files\/1\/0451\/8520\/4379\/products\/0_KHTAA-Gi-y-N-PU-M-c-V-ng-Vintage-Gi-y-Sandal-N-May-R.jpg?v=1599545617","variant_ids":[35850388635803,35850388668571,35850388701339,35850388734107,35850388766875,35850388799643,35850388832411,35850388865179,35850388897947,35850388930715,35850388963483]},"available":true,"name":"TM - 2020 Dr.Care New Retro Women Comfy Sandals - BEIGE \/ 9.5","public_title":"BEIGE \/ 9.5","options":["BEIGE","9.5"],"price":3299,"weight":1100,"compare_at_price":6999,"inventory_management":null,"barcode":null,"featured_media":{"alt":null,"id":11131109900443,"position":3,"preview_image":{"aspect_ratio":1.0,"height":800,"width":800,"src":"https:\/\/cdn.shopify.com\/s\/files\/1\/0451\/8520\/4379\/products\/0_KHTAA-Gi-y-N-PU-M-c-V-ng-Vintage-Gi-y-Sandal-N-May-R.jpg?v=1599545617"}}},{"id":35850388930715,"title":"BEIGE \/ 10","option1":"BEIGE","option2":"10","option3":null,"sku":"","requires_shipping":true,"taxable":true,"featured_image":{"id":18956224757915,"product_id":5581403816091,"position":3,"created_at":"2020-09-08T14:13:37+08:00","updated_at":"2020-09-08T14:13:37+08:00","alt":null,"width":800,"height":800,"src":"https:\/\/cdn.shopify.com\/s\/files\/1\/0451\/8520\/4379\/products\/0_KHTAA-Gi-y-N-PU-M-c-V-ng-Vintage-Gi-y-Sandal-N-May-R.jpg?v=1599545617","variant_ids":[35850388635803,35850388668571,35850388701339,35850388734107,35850388766875,35850388799643,35850388832411,35850388865179,35850388897947,35850388930715,35850388963483]},"available":true,"name":"TM - 2020 Dr.Care New Retro Women Comfy Sandals - BEIGE \/ 10","public_title":"BEIGE \/ 10","options":["BEIGE","10"],"price":3299,"weight":1100,"compare_at_price":6999,"inventory_management":null,"barcode":null,"featured_media":{"alt":null,"id":11131109900443,"position":3,"preview_image":{"aspect_ratio":1.0,"height":800,"width":800,"src":"https:\/\/cdn.shopify.com\/s\/files\/1\/0451\/8520\/4379\/products\/0_KHTAA-Gi-y-N-PU-M-c-V-ng-Vintage-Gi-y-Sandal-N-May-R.jpg?v=1599545617"}}},{"id":35850388963483,"title":"BEIGE \/ 10.5","option1":"BEIGE","option2":"10.5","option3":null,"sku":"","requires_shipping":true,"taxable":true,"featured_image":{"id":18956224757915,"product_id":5581403816091,"position":3,"created_at":"2020-09-08T14:13:37+08:00","updated_at":"2020-09-08T14:13:37+08:00","alt":null,"width":800,"height":800,"src":"https:\/\/cdn.shopify.com\/s\/files\/1\/0451\/8520\/4379\/products\/0_KHTAA-Gi-y-N-PU-M-c-V-ng-Vintage-Gi-y-Sandal-N-May-R.jpg?v=1599545617","variant_ids":[35850388635803,35850388668571,35850388701339,35850388734107,35850388766875,35850388799643,35850388832411,35850388865179,35850388897947,35850388930715,35850388963483]},"available":true,"name":"TM - 2020 Dr.Care New Retro Women Comfy Sandals - BEIGE \/ 10.5","public_title":"BEIGE \/ 10.5","options":["BEIGE","10.5"],"price":3299,"weight":1100,"compare_at_price":6999,"inventory_management":null,"barcode":null,"featured_media":{"alt":null,"id":11131109900443,"position":3,"preview_image":{"aspect_ratio":1.0,"height":800,"width":800,"src":"https:\/\/cdn.shopify.com\/s\/files\/1\/0451\/8520\/4379\/products\/0_KHTAA-Gi-y-N-PU-M-c-V-ng-Vintage-Gi-y-Sandal-N-May-R.jpg?v=1599545617"}}},{"id":35850388996251,"title":"BROWN \/ 5.5","option1":"BROWN","option2":"5.5","option3":null,"sku":"","requires_shipping":true,"taxable":true,"featured_image":{"id":18956224725147,"product_id":5581403816091,"position":2,"created_at":"2020-09-08T14:13:37+08:00","updated_at":"2020-09-08T14:13:37+08:00","alt":null,"width":800,"height":800,"src":"https:\/\/cdn.shopify.com\/s\/files\/1\/0451\/8520\/4379\/products\/4_KHTAA-Gi-y-N-PU-M-c-V-ng-Vintage-Gi-y-Sandal-N-May-R.jpg?v=1599545617","variant_ids":[35850388996251,35850389029019,35850389061787,35850389094555,35850389127323,35850389160091,35850389192859,35850389225627,35850389258395,35850389291163,35850389323931]},"available":true,"name":"TM - 2020 Dr.Care New Retro Women Comfy Sandals - BROWN \/ 5.5","public_title":"BROWN \/ 5.5","options":["BROWN","5.5"],"price":3299,"weight":1100,"compare_at_price":6999,"inventory_management":null,"barcode":null,"featured_media":{"alt":null,"id":11131109867675,"position":2,"preview_image":{"aspect_ratio":1.0,"height":800,"width":800,"src":"https:\/\/cdn.shopify.com\/s\/files\/1\/0451\/8520\/4379\/products\/4_KHTAA-Gi-y-N-PU-M-c-V-ng-Vintage-Gi-y-Sandal-N-May-R.jpg?v=1599545617"}}},{"id":35850389029019,"title":"BROWN \/ 6","option1":"BROWN","option2":"6","option3":null,"sku":"","requires_shipping":true,"taxable":true,"featured_image":{"id":18956224725147,"product_id":5581403816091,"position":2,"created_at":"2020-09-08T14:13:37+08:00","updated_at":"2020-09-08T14:13:37+08:00","alt":null,"width":800,"height":800,"src":"https:\/\/cdn.shopify.com\/s\/files\/1\/0451\/8520\/4379\/products\/4_KHTAA-Gi-y-N-PU-M-c-V-ng-Vintage-Gi-y-Sandal-N-May-R.jpg?v=1599545617","variant_ids":[35850388996251,35850389029019,35850389061787,35850389094555,35850389127323,35850389160091,35850389192859,35850389225627,35850389258395,35850389291163,35850389323931]},"available":true,"name":"TM - 2020 Dr.Care New Retro Women Comfy Sandals - BROWN \/ 6","public_title":"BROWN \/ 6","options":["BROWN","6"],"price":3299,"weight":1100,"compare_at_price":6999,"inventory_management":null,"barcode":null,"featured_media":{"alt":null,"id":11131109867675,"position":2,"preview_image":{"aspect_ratio":1.0,"height":800,"width":800,"src":"https:\/\/cdn.shopify.com\/s\/files\/1\/0451\/8520\/4379\/products\/4_KHTAA-Gi-y-N-PU-M-c-V-ng-Vintage-Gi-y-Sandal-N-May-R.jpg?v=1599545617"}}},{"id":35850389061787,"title":"BROWN \/ 6.5","option1":"BROWN","option2":"6.5","option3":null,"sku":"","requires_shipping":true,"taxable":true,"featured_image":{"id":18956224725147,"product_id":5581403816091,"position":2,"created_at":"2020-09-08T14:13:37+08:00","updated_at":"2020-09-08T14:13:37+08:00","alt":null,"width":800,"height":800,"src":"https:\/\/cdn.shopify.com\/s\/files\/1\/0451\/8520\/4379\/products\/4_KHTAA-Gi-y-N-PU-M-c-V-ng-Vintage-Gi-y-Sandal-N-May-R.jpg?v=1599545617","variant_ids":[35850388996251,35850389029019,35850389061787,35850389094555,35850389127323,35850389160091,35850389192859,35850389225627,35850389258395,35850389291163,35850389323931]},"available":true,"name":"TM - 2020 Dr.Care New Retro Women Comfy Sandals - BROWN \/ 6.5","public_title":"BROWN \/ 6.5","options":["BROWN","6.5"],"price":3299,"weight":1100,"compare_at_price":6999,"inventory_management":null,"barcode":null,"featured_media":{"alt":null,"id":11131109867675,"position":2,"preview_image":{"aspect_ratio":1.0,"height":800,"width":800,"src":"https:\/\/cdn.shopify.com\/s\/files\/1\/0451\/8520\/4379\/products\/4_KHTAA-Gi-y-N-PU-M-c-V-ng-Vintage-Gi-y-Sandal-N-May-R.jpg?v=1599545617"}}},{"id":35850389094555,"title":"BROWN \/ 7","option1":"BROWN","option2":"7","option3":null,"sku":"","requires_shipping":true,"taxable":true,"featured_image":{"id":18956224725147,"product_id":5581403816091,"position":2,"created_at":"2020-09-08T14:13:37+08:00","updated_at":"2020-09-08T14:13:37+08:00","alt":null,"width":800,"height":800,"src":"https:\/\/cdn.shopify.com\/s\/files\/1\/0451\/8520\/4379\/products\/4_KHTAA-Gi-y-N-PU-M-c-V-ng-Vintage-Gi-y-Sandal-N-May-R.jpg?v=1599545617","variant_ids":[35850388996251,35850389029019,35850389061787,35850389094555,35850389127323,35850389160091,35850389192859,35850389225627,35850389258395,35850389291163,35850389323931]},"available":true,"name":"TM - 2020 Dr.Care New Retro Women Comfy Sandals - BROWN \/ 7","public_title":"BROWN \/ 7","options":["BROWN","7"],"price":3299,"weight":1100,"compare_at_price":6999,"inventory_management":null,"barcode":null,"featured_media":{"alt":null,"id":11131109867675,"position":2,"preview_image":{"aspect_ratio":1.0,"height":800,"width":800,"src":"https:\/\/cdn.shopify.com\/s\/files\/1\/0451\/8520\/4379\/products\/4_KHTAA-Gi-y-N-PU-M-c-V-ng-Vintage-Gi-y-Sandal-N-May-R.jpg?v=1599545617"}}},{"id":35850389127323,"title":"BROWN \/ 7.5","option1":"BROWN","option2":"7.5","option3":null,"sku":"","requires_shipping":true,"taxable":true,"featured_image":{"id":18956224725147,"product_id":5581403816091,"position":2,"created_at":"2020-09-08T14:13:37+08:00","updated_at":"2020-09-08T14:13:37+08:00","alt":null,"width":800,"height":800,"src":"https:\/\/cdn.shopify.com\/s\/files\/1\/0451\/8520\/4379\/products\/4_KHTAA-Gi-y-N-PU-M-c-V-ng-Vintage-Gi-y-Sandal-N-May-R.jpg?v=1599545617","variant_ids":[35850388996251,35850389029019,35850389061787,35850389094555,35850389127323,35850389160091,35850389192859,35850389225627,35850389258395,35850389291163,35850389323931]},"available":true,"name":"TM - 2020 Dr.Care New Retro Women Comfy Sandals - BROWN \/ 7.5","public_title":"BROWN \/ 7.5","options":["BROWN","7.5"],"price":3299,"weight":1100,"compare_at_price":6999,"inventory_management":null,"barcode":null,"featured_media":{"alt":null,"id":11131109867675,"position":2,"preview_image":{"aspect_ratio":1.0,"height":800,"width":800,"src":"https:\/\/cdn.shopify.com\/s\/files\/1\/0451\/8520\/4379\/products\/4_KHTAA-Gi-y-N-PU-M-c-V-ng-Vintage-Gi-y-Sandal-N-May-R.jpg?v=1599545617"}}},{"id":35850389160091,"title":"BROWN \/ 8","option1":"BROWN","option2":"8","option3":null,"sku":"","requires_shipping":true,"taxable":true,"featured_image":{"id":18956224725147,"product_id":5581403816091,"position":2,"created_at":"2020-09-08T14:13:37+08:00","updated_at":"2020-09-08T14:13:37+08:00","alt":null,"width":800,"height":800,"src":"https:\/\/cdn.shopify.com\/s\/files\/1\/0451\/8520\/4379\/products\/4_KHTAA-Gi-y-N-PU-M-c-V-ng-Vintage-Gi-y-Sandal-N-May-R.jpg?v=1599545617","variant_ids":[35850388996251,35850389029019,35850389061787,35850389094555,35850389127323,35850389160091,35850389192859,35850389225627,35850389258395,35850389291163,35850389323931]},"available":true,"name":"TM - 2020 Dr.Care New Retro Women Comfy Sandals - BROWN \/ 8","public_title":"BROWN \/ 8","options":["BROWN","8"],"price":3299,"weight":1100,"compare_at_price":6999,"inventory_management":null,"barcode":null,"featured_media":{"alt":null,"id":11131109867675,"position":2,"preview_image":{"aspect_ratio":1.0,"height":800,"width":800,"src":"https:\/\/cdn.shopify.com\/s\/files\/1\/0451\/8520\/4379\/products\/4_KHTAA-Gi-y-N-PU-M-c-V-ng-Vintage-Gi-y-Sandal-N-May-R.jpg?v=1599545617"}}},{"id":35850389192859,"title":"BROWN \/ 8.5","option1":"BROWN","option2":"8.5","option3":null,"sku":"","requires_shipping":true,"taxable":true,"featured_image":{"id":18956224725147,"product_id":5581403816091,"position":2,"created_at":"2020-09-08T14:13:37+08:00","updated_at":"2020-09-08T14:13:37+08:00","alt":null,"width":800,"height":800,"src":"https:\/\/cdn.shopify.com\/s\/files\/1\/0451\/8520\/4379\/products\/4_KHTAA-Gi-y-N-PU-M-c-V-ng-Vintage-Gi-y-Sandal-N-May-R.jpg?v=1599545617","variant_ids":[35850388996251,35850389029019,35850389061787,35850389094555,35850389127323,35850389160091,35850389192859,35850389225627,35850389258395,35850389291163,35850389323931]},"available":true,"name":"TM - 2020 Dr.Care New Retro Women Comfy Sandals - BROWN \/ 8.5","public_title":"BROWN \/ 8.5","options":["BROWN","8.5"],"price":3299,"weight":1100,"compare_at_price":6999,"inventory_management":null,"barcode":null,"featured_media":{"alt":null,"id":11131109867675,"position":2,"preview_image":{"aspect_ratio":1.0,"height":800,"width":800,"src":"https:\/\/cdn.shopify.com\/s\/files\/1\/0451\/8520\/4379\/products\/4_KHTAA-Gi-y-N-PU-M-c-V-ng-Vintage-Gi-y-Sandal-N-May-R.jpg?v=1599545617"}}},{"id":35850389225627,"title":"BROWN \/ 9","option1":"BROWN","option2":"9","option3":null,"sku":"","requires_shipping":true,"taxable":true,"featured_image":{"id":18956224725147,"product_id":5581403816091,"position":2,"created_at":"2020-09-08T14:13:37+08:00","updated_at":"2020-09-08T14:13:37+08:00","alt":null,"width":800,"height":800,"src":"https:\/\/cdn.shopify.com\/s\/files\/1\/0451\/8520\/4379\/products\/4_KHTAA-Gi-y-N-PU-M-c-V-ng-Vintage-Gi-y-Sandal-N-May-R.jpg?v=1599545617","variant_ids":[35850388996251,35850389029019,35850389061787,35850389094555,35850389127323,35850389160091,35850389192859,35850389225627,35850389258395,35850389291163,35850389323931]},"available":true,"name":"TM - 2020 Dr.Care New Retro Women Comfy Sandals - BROWN \/ 9","public_title":"BROWN \/ 9","options":["BROWN","9"],"price":3299,"weight":1100,"compare_at_price":6999,"inventory_management":null,"barcode":null,"featured_media":{"alt":null,"id":11131109867675,"position":2,"preview_image":{"aspect_ratio":1.0,"height":800,"width":800,"src":"https:\/\/cdn.shopify.com\/s\/files\/1\/0451\/8520\/4379\/products\/4_KHTAA-Gi-y-N-PU-M-c-V-ng-Vintage-Gi-y-Sandal-N-May-R.jpg?v=1599545617"}}},{"id":35850389258395,"title":"BROWN \/ 9.5","option1":"BROWN","option2":"9.5","option3":null,"sku":"","requires_shipping":true,"taxable":true,"featured_image":{"id":18956224725147,"product_id":5581403816091,"position":2,"created_at":"2020-09-08T14:13:37+08:00","updated_at":"2020-09-08T14:13:37+08:00","alt":null,"width":800,"height":800,"src":"https:\/\/cdn.shopify.com\/s\/files\/1\/0451\/8520\/4379\/products\/4_KHTAA-Gi-y-N-PU-M-c-V-ng-Vintage-Gi-y-Sandal-N-May-R.jpg?v=1599545617","variant_ids":[35850388996251,35850389029019,35850389061787,35850389094555,35850389127323,35850389160091,35850389192859,35850389225627,35850389258395,35850389291163,35850389323931]},"available":true,"name":"TM - 2020 Dr.Care New Retro Women Comfy Sandals - BROWN \/ 9.5","public_title":"BROWN \/ 9.5","options":["BROWN","9.5"],"price":3299,"weight":1100,"compare_at_price":6999,"inventory_management":null,"barcode":null,"featured_media":{"alt":null,"id":11131109867675,"position":2,"preview_image":{"aspect_ratio":1.0,"height":800,"width":800,"src":"https:\/\/cdn.shopify.com\/s\/files\/1\/0451\/8520\/4379\/products\/4_KHTAA-Gi-y-N-PU-M-c-V-ng-Vintage-Gi-y-Sandal-N-May-R.jpg?v=1599545617"}}},{"id":35850389291163,"title":"BROWN \/ 10","option1":"BROWN","option2":"10","option3":null,"sku":"","requires_shipping":true,"taxable":true,"featured_image":{"id":18956224725147,"product_id":5581403816091,"position":2,"created_at":"2020-09-08T14:13:37+08:00","updated_at":"2020-09-08T14:13:37+08:00","alt":null,"width":800,"height":800,"src":"https:\/\/cdn.shopify.com\/s\/files\/1\/0451\/8520\/4379\/products\/4_KHTAA-Gi-y-N-PU-M-c-V-ng-Vintage-Gi-y-Sandal-N-May-R.jpg?v=1599545617","variant_ids":[35850388996251,35850389029019,35850389061787,35850389094555,35850389127323,35850389160091,35850389192859,35850389225627,35850389258395,35850389291163,35850389323931]},"available":true,"name":"TM - 2020 Dr.Care New Retro Women Comfy Sandals - BROWN \/ 10","public_title":"BROWN \/ 10","options":["BROWN","10"],"price":3299,"weight":1100,"compare_at_price":6999,"inventory_management":null,"barcode":null,"featured_media":{"alt":null,"id":11131109867675,"position":2,"preview_image":{"aspect_ratio":1.0,"height":800,"width":800,"src":"https:\/\/cdn.shopify.com\/s\/files\/1\/0451\/8520\/4379\/products\/4_KHTAA-Gi-y-N-PU-M-c-V-ng-Vintage-Gi-y-Sandal-N-May-R.jpg?v=1599545617"}}},{"id":35850389323931,"title":"BROWN \/ 10.5","option1":"BROWN","option2":"10.5","option3":null,"sku":"","requires_shipping":true,"taxable":true,"featured_image":{"id":18956224725147,"product_id":5581403816091,"position":2,"created_at":"2020-09-08T14:13:37+08:00","updated_at":"2020-09-08T14:13:37+08:00","alt":null,"width":800,"height":800,"src":"https:\/\/cdn.shopify.com\/s\/files\/1\/0451\/8520\/4379\/products\/4_KHTAA-Gi-y-N-PU-M-c-V-ng-Vintage-Gi-y-Sandal-N-May-R.jpg?v=1599545617","variant_ids":[35850388996251,35850389029019,35850389061787,35850389094555,35850389127323,35850389160091,35850389192859,35850389225627,35850389258395,35850389291163,35850389323931]},"available":true,"name":"TM - 2020 Dr.Care New Retro Women Comfy Sandals - BROWN \/ 10.5","public_title":"BROWN \/ 10.5","options":["BROWN","10.5"],"price":3299,"weight":1100,"compare_at_price":6999,"inventory_management":null,"barcode":null,"featured_media":{"alt":null,"id":11131109867675,"position":2,"preview_image":{"aspect_ratio":1.0,"height":800,"width":800,"src":"https:\/\/cdn.shopify.com\/s\/files\/1\/0451\/8520\/4379\/products\/4_KHTAA-Gi-y-N-PU-M-c-V-ng-Vintage-Gi-y-Sandal-N-May-R.jpg?v=1599545617"}}},{"id":35850389356699,"title":"BLACK \/ 5.5","option1":"BLACK","option2":"5.5","option3":null,"sku":"","requires_shipping":true,"taxable":true,"featured_image":{"id":18956224790683,"product_id":5581403816091,"position":4,"created_at":"2020-09-08T14:13:37+08:00","updated_at":"2020-09-08T14:13:37+08:00","alt":null,"width":800,"height":800,"src":"https:\/\/cdn.shopify.com\/s\/files\/1\/0451\/8520\/4379\/products\/3_KHTAA-Gi-y-N-PU-M-c-V-ng-Vintage-Gi-y-Sandal-N-May-R.jpg?v=1599545617","variant_ids":[35850389356699,35850389389467,35850389422235,35850389455003,35850389487771,35850389520539,35850389553307,35850389586075,35850389618843,35850389651611,35850389684379]},"available":true,"name":"TM - 2020 Dr.Care New Retro Women Comfy Sandals - BLACK \/ 5.5","public_title":"BLACK \/ 5.5","options":["BLACK","5.5"],"price":3299,"weight":1100,"compare_at_price":6999,"inventory_management":null,"barcode":null,"featured_media":{"alt":null,"id":11131109933211,"position":4,"preview_image":{"aspect_ratio":1.0,"height":800,"width":800,"src":"https:\/\/cdn.shopify.com\/s\/files\/1\/0451\/8520\/4379\/products\/3_KHTAA-Gi-y-N-PU-M-c-V-ng-Vintage-Gi-y-Sandal-N-May-R.jpg?v=1599545617"}}},{"id":35850389389467,"title":"BLACK \/ 6","option1":"BLACK","option2":"6","option3":null,"sku":"","requires_shipping":true,"taxable":true,"featured_image":{"id":18956224790683,"product_id":5581403816091,"position":4,"created_at":"2020-09-08T14:13:37+08:00","updated_at":"2020-09-08T14:13:37+08:00","alt":null,"width":800,"height":800,"src":"https:\/\/cdn.shopify.com\/s\/files\/1\/0451\/8520\/4379\/products\/3_KHTAA-Gi-y-N-PU-M-c-V-ng-Vintage-Gi-y-Sandal-N-May-R.jpg?v=1599545617","variant_ids":[35850389356699,35850389389467,35850389422235,35850389455003,35850389487771,35850389520539,35850389553307,35850389586075,35850389618843,35850389651611,35850389684379]},"available":true,"name":"TM - 2020 Dr.Care New Retro Women Comfy Sandals - BLACK \/ 6","public_title":"BLACK \/ 6","options":["BLACK","6"],"price":3299,"weight":1100,"compare_at_price":6999,"inventory_management":null,"barcode":null,"featured_media":{"alt":null,"id":11131109933211,"position":4,"preview_image":{"aspect_ratio":1.0,"height":800,"width":800,"src":"https:\/\/cdn.shopify.com\/s\/files\/1\/0451\/8520\/4379\/products\/3_KHTAA-Gi-y-N-PU-M-c-V-ng-Vintage-Gi-y-Sandal-N-May-R.jpg?v=1599545617"}}},{"id":35850389422235,"title":"BLACK \/ 6.5","option1":"BLACK","option2":"6.5","option3":null,"sku":"","requires_shipping":true,"taxable":true,"featured_image":{"id":18956224790683,"product_id":5581403816091,"position":4,"created_at":"2020-09-08T14:13:37+08:00","updated_at":"2020-09-08T14:13:37+08:00","alt":null,"width":800,"height":800,"src":"https:\/\/cdn.shopify.com\/s\/files\/1\/0451\/8520\/4379\/products\/3_KHTAA-Gi-y-N-PU-M-c-V-ng-Vintage-Gi-y-Sandal-N-May-R.jpg?v=1599545617","variant_ids":[35850389356699,35850389389467,35850389422235,35850389455003,35850389487771,35850389520539,35850389553307,35850389586075,35850389618843,35850389651611,35850389684379]},"available":true,"name":"TM - 2020 Dr.Care New Retro Women Comfy Sandals - BLACK \/ 6.5","public_title":"BLACK \/ 6.5","options":["BLACK","6.5"],"price":3299,"weight":1100,"compare_at_price":6999,"inventory_management":null,"barcode":null,"featured_media":{"alt":null,"id":11131109933211,"position":4,"preview_image":{"aspect_ratio":1.0,"height":800,"width":800,"src":"https:\/\/cdn.shopify.com\/s\/files\/1\/0451\/8520\/4379\/products\/3_KHTAA-Gi-y-N-PU-M-c-V-ng-Vintage-Gi-y-Sandal-N-May-R.jpg?v=1599545617"}}},{"id":35850389455003,"title":"BLACK \/ 7","option1":"BLACK","option2":"7","option3":null,"sku":"","requires_shipping":true,"taxable":true,"featured_image":{"id":18956224790683,"product_id":5581403816091,"position":4,"created_at":"2020-09-08T14:13:37+08:00","updated_at":"2020-09-08T14:13:37+08:00","alt":null,"width":800,"height":800,"src":"https:\/\/cdn.shopify.com\/s\/files\/1\/0451\/8520\/4379\/products\/3_KHTAA-Gi-y-N-PU-M-c-V-ng-Vintage-Gi-y-Sandal-N-May-R.jpg?v=1599545617","variant_ids":[35850389356699,35850389389467,35850389422235,35850389455003,35850389487771,35850389520539,35850389553307,35850389586075,35850389618843,35850389651611,35850389684379]},"available":true,"name":"TM - 2020 Dr.Care New Retro Women Comfy Sandals - BLACK \/ 7","public_title":"BLACK \/ 7","options":["BLACK","7"],"price":3299,"weight":1100,"compare_at_price":6999,"inventory_management":null,"barcode":null,"featured_media":{"alt":null,"id":11131109933211,"position":4,"preview_image":{"aspect_ratio":1.0,"height":800,"width":800,"src":"https:\/\/cdn.shopify.com\/s\/files\/1\/0451\/8520\/4379\/products\/3_KHTAA-Gi-y-N-PU-M-c-V-ng-Vintage-Gi-y-Sandal-N-May-R.jpg?v=1599545617"}}},{"id":35850389487771,"title":"BLACK \/ 7.5","option1":"BLACK","option2":"7.5","option3":null,"sku":"","requires_shipping":true,"taxable":true,"featured_image":{"id":18956224790683,"product_id":5581403816091,"position":4,"created_at":"2020-09-08T14:13:37+08:00","updated_at":"2020-09-08T14:13:37+08:00","alt":null,"width":800,"height":800,"src":"https:\/\/cdn.shopify.com\/s\/files\/1\/0451\/8520\/4379\/products\/3_KHTAA-Gi-y-N-PU-M-c-V-ng-Vintage-Gi-y-Sandal-N-May-R.jpg?v=1599545617","variant_ids":[35850389356699,35850389389467,35850389422235,35850389455003,35850389487771,35850389520539,35850389553307,35850389586075,35850389618843,35850389651611,35850389684379]},"available":true,"name":"TM - 2020 Dr.Care New Retro Women Comfy Sandals - BLACK \/ 7.5","public_title":"BLACK \/ 7.5","options":["BLACK","7.5"],"price":3299,"weight":1100,"compare_at_price":6999,"inventory_management":null,"barcode":null,"featured_media":{"alt":null,"id":11131109933211,"position":4,"preview_image":{"aspect_ratio":1.0,"height":800,"width":800,"src":"https:\/\/cdn.shopify.com\/s\/files\/1\/0451\/8520\/4379\/products\/3_KHTAA-Gi-y-N-PU-M-c-V-ng-Vintage-Gi-y-Sandal-N-May-R.jpg?v=1599545617"}}},{"id":35850389520539,"title":"BLACK \/ 8","option1":"BLACK","option2":"8","option3":null,"sku":"","requires_shipping":true,"taxable":true,"featured_image":{"id":18956224790683,"product_id":5581403816091,"position":4,"created_at":"2020-09-08T14:13:37+08:00","updated_at":"2020-09-08T14:13:37+08:00","alt":null,"width":800,"height":800,"src":"https:\/\/cdn.shopify.com\/s\/files\/1\/0451\/8520\/4379\/products\/3_KHTAA-Gi-y-N-PU-M-c-V-ng-Vintage-Gi-y-Sandal-N-May-R.jpg?v=1599545617","variant_ids":[35850389356699,35850389389467,35850389422235,35850389455003,35850389487771,35850389520539,35850389553307,35850389586075,35850389618843,35850389651611,35850389684379]},"available":true,"name":"TM - 2020 Dr.Care New Retro Women Comfy Sandals - BLACK \/ 8","public_title":"BLACK \/ 8","options":["BLACK","8"],"price":3299,"weight":1100,"compare_at_price":6999,"inventory_management":null,"barcode":null,"featured_media":{"alt":null,"id":11131109933211,"position":4,"preview_image":{"aspect_ratio":1.0,"height":800,"width":800,"src":"https:\/\/cdn.shopify.com\/s\/files\/1\/0451\/8520\/4379\/products\/3_KHTAA-Gi-y-N-PU-M-c-V-ng-Vintage-Gi-y-Sandal-N-May-R.jpg?v=1599545617"}}},{"id":35850389553307,"title":"BLACK \/ 8.5","option1":"BLACK","option2":"8.5","option3":null,"sku":"","requires_shipping":true,"taxable":true,"featured_image":{"id":18956224790683,"product_id":5581403816091,"position":4,"created_at":"2020-09-08T14:13:37+08:00","updated_at":"2020-09-08T14:13:37+08:00","alt":null,"width":800,"height":800,"src":"https:\/\/cdn.shopify.com\/s\/files\/1\/0451\/8520\/4379\/products\/3_KHTAA-Gi-y-N-PU-M-c-V-ng-Vintage-Gi-y-Sandal-N-May-R.jpg?v=1599545617","variant_ids":[35850389356699,35850389389467,35850389422235,35850389455003,35850389487771,35850389520539,35850389553307,35850389586075,35850389618843,35850389651611,35850389684379]},"available":true,"name":"TM - 2020 Dr.Care New Retro Women Comfy Sandals - BLACK \/ 8.5","public_title":"BLACK \/ 8.5","options":["BLACK","8.5"],"price":3299,"weight":1100,"compare_at_price":6999,"inventory_management":null,"barcode":null,"featured_media":{"alt":null,"id":11131109933211,"position":4,"preview_image":{"aspect_ratio":1.0,"height":800,"width":800,"src":"https:\/\/cdn.shopify.com\/s\/files\/1\/0451\/8520\/4379\/products\/3_KHTAA-Gi-y-N-PU-M-c-V-ng-Vintage-Gi-y-Sandal-N-May-R.jpg?v=1599545617"}}},{"id":35850389586075,"title":"BLACK \/ 9","option1":"BLACK","option2":"9","option3":null,"sku":"","requires_shipping":true,"taxable":true,"featured_image":{"id":18956224790683,"product_id":5581403816091,"position":4,"created_at":"2020-09-08T14:13:37+08:00","updated_at":"2020-09-08T14:13:37+08:00","alt":null,"width":800,"height":800,"src":"https:\/\/cdn.shopify.com\/s\/files\/1\/0451\/8520\/4379\/products\/3_KHTAA-Gi-y-N-PU-M-c-V-ng-Vintage-Gi-y-Sandal-N-May-R.jpg?v=1599545617","variant_ids":[35850389356699,35850389389467,35850389422235,35850389455003,35850389487771,35850389520539,35850389553307,35850389586075,35850389618843,35850389651611,35850389684379]},"available":true,"name":"TM - 2020 Dr.Care New Retro Women Comfy Sandals - BLACK \/ 9","public_title":"BLACK \/ 9","options":["BLACK","9"],"price":3299,"weight":1100,"compare_at_price":6999,"inventory_management":null,"barcode":null,"featured_media":{"alt":null,"id":11131109933211,"position":4,"preview_image":{"aspect_ratio":1.0,"height":800,"width":800,"src":"https:\/\/cdn.shopify.com\/s\/files\/1\/0451\/8520\/4379\/products\/3_KHTAA-Gi-y-N-PU-M-c-V-ng-Vintage-Gi-y-Sandal-N-May-R.jpg?v=1599545617"}}},{"id":35850389618843,"title":"BLACK \/ 9.5","option1":"BLACK","option2":"9.5","option3":null,"sku":"","requires_shipping":true,"taxable":true,"featured_image":{"id":18956224790683,"product_id":5581403816091,"position":4,"created_at":"2020-09-08T14:13:37+08:00","updated_at":"2020-09-08T14:13:37+08:00","alt":null,"width":800,"height":800,"src":"https:\/\/cdn.shopify.com\/s\/files\/1\/0451\/8520\/4379\/products\/3_KHTAA-Gi-y-N-PU-M-c-V-ng-Vintage-Gi-y-Sandal-N-May-R.jpg?v=1599545617","variant_ids":[35850389356699,35850389389467,35850389422235,35850389455003,35850389487771,35850389520539,35850389553307,35850389586075,35850389618843,35850389651611,35850389684379]},"available":true,"name":"TM - 2020 Dr.Care New Retro Women Comfy Sandals - BLACK \/ 9.5","public_title":"BLACK \/ 9.5","options":["BLACK","9.5"],"price":3299,"weight":1100,"compare_at_price":6999,"inventory_management":null,"barcode":null,"featured_media":{"alt":null,"id":11131109933211,"position":4,"preview_image":{"aspect_ratio":1.0,"height":800,"width":800,"src":"https:\/\/cdn.shopify.com\/s\/files\/1\/0451\/8520\/4379\/products\/3_KHTAA-Gi-y-N-PU-M-c-V-ng-Vintage-Gi-y-Sandal-N-May-R.jpg?v=1599545617"}}},{"id":35850389651611,"title":"BLACK \/ 10","option1":"BLACK","option2":"10","option3":null,"sku":"","requires_shipping":true,"taxable":true,"featured_image":{"id":18956224790683,"product_id":5581403816091,"position":4,"created_at":"2020-09-08T14:13:37+08:00","updated_at":"2020-09-08T14:13:37+08:00","alt":null,"width":800,"height":800,"src":"https:\/\/cdn.shopify.com\/s\/files\/1\/0451\/8520\/4379\/products\/3_KHTAA-Gi-y-N-PU-M-c-V-ng-Vintage-Gi-y-Sandal-N-May-R.jpg?v=1599545617","variant_ids":[35850389356699,35850389389467,35850389422235,35850389455003,35850389487771,35850389520539,35850389553307,35850389586075,35850389618843,35850389651611,35850389684379]},"available":true,"name":"TM - 2020 Dr.Care New Retro Women Comfy Sandals - BLACK \/ 10","public_title":"BLACK \/ 10","options":["BLACK","10"],"price":3299,"weight":1100,"compare_at_price":6999,"inventory_management":null,"barcode":null,"featured_media":{"alt":null,"id":11131109933211,"position":4,"preview_image":{"aspect_ratio":1.0,"height":800,"width":800,"src":"https:\/\/cdn.shopify.com\/s\/files\/1\/0451\/8520\/4379\/products\/3_KHTAA-Gi-y-N-PU-M-c-V-ng-Vintage-Gi-y-Sandal-N-May-R.jpg?v=1599545617"}}},{"id":35850389684379,"title":"BLACK \/ 10.5","option1":"BLACK","option2":"10.5","option3":null,"sku":"","requires_shipping":true,"taxable":true,"featured_image":{"id":18956224790683,"product_id":5581403816091,"position":4,"created_at":"2020-09-08T14:13:37+08:00","updated_at":"2020-09-08T14:13:37+08:00","alt":null,"width":800,"height":800,"src":"https:\/\/cdn.shopify.com\/s\/files\/1\/0451\/8520\/4379\/products\/3_KHTAA-Gi-y-N-PU-M-c-V-ng-Vintage-Gi-y-Sandal-N-May-R.jpg?v=1599545617","variant_ids":[35850389356699,35850389389467,35850389422235,35850389455003,35850389487771,35850389520539,35850389553307,35850389586075,35850389618843,35850389651611,35850389684379]},"available":true,"name":"TM - 2020 Dr.Care New Retro Women Comfy Sandals - BLACK \/ 10.5","public_title":"BLACK \/ 10.5","options":["BLACK","10.5"],"price":3299,"weight":1100,"compare_at_price":6999,"inventory_management":null,"barcode":null,"featured_media":{"alt":null,"id":11131109933211,"position":4,"preview_image":{"aspect_ratio":1.0,"height":800,"width":800,"src":"https:\/\/cdn.shopify.com\/s\/files\/1\/0451\/8520\/4379\/products\/3_KHTAA-Gi-y-N-PU-M-c-V-ng-Vintage-Gi-y-Sandal-N-May-R.jpg?v=1599545617"}}},{"id":35850389749915,"title":"GREEN \/ 5.5","option1":"GREEN","option2":"5.5","option3":null,"sku":"","requires_shipping":true,"taxable":true,"featured_image":{"id":18956224823451,"product_id":5581403816091,"position":5,"created_at":"2020-09-08T14:13:37+08:00","updated_at":"2020-09-08T14:13:37+08:00","alt":null,"width":800,"height":800,"src":"https:\/\/cdn.shopify.com\/s\/files\/1\/0451\/8520\/4379\/products\/2_KHTAA-Gi-y-N-PU-M-c-V-ng-Vintage-Gi-y-Sandal-N-May-R.jpg?v=1599545617","variant_ids":[35850389749915,35850389782683,35850389848219,35850389880987,35850389913755,35850389946523,35850389979291,35850390012059,35850390044827,35850390077595,35850390110363]},"available":true,"name":"TM - 2020 Dr.Care New Retro Women Comfy Sandals - GREEN \/ 5.5","public_title":"GREEN \/ 5.5","options":["GREEN","5.5"],"price":3299,"weight":1100,"compare_at_price":6999,"inventory_management":null,"barcode":null,"featured_media":{"alt":null,"id":11131109965979,"position":5,"preview_image":{"aspect_ratio":1.0,"height":800,"width":800,"src":"https:\/\/cdn.shopify.com\/s\/files\/1\/0451\/8520\/4379\/products\/2_KHTAA-Gi-y-N-PU-M-c-V-ng-Vintage-Gi-y-Sandal-N-May-R.jpg?v=1599545617"}}},{"id":35850389782683,"title":"GREEN \/ 6","option1":"GREEN","option2":"6","option3":null,"sku":"","requires_shipping":true,"taxable":true,"featured_image":{"id":18956224823451,"product_id":5581403816091,"position":5,"created_at":"2020-09-08T14:13:37+08:00","updated_at":"2020-09-08T14:13:37+08:00","alt":null,"width":800,"height":800,"src":"https:\/\/cdn.shopify.com\/s\/files\/1\/0451\/8520\/4379\/products\/2_KHTAA-Gi-y-N-PU-M-c-V-ng-Vintage-Gi-y-Sandal-N-May-R.jpg?v=1599545617","variant_ids":[35850389749915,35850389782683,35850389848219,35850389880987,35850389913755,35850389946523,35850389979291,35850390012059,35850390044827,35850390077595,35850390110363]},"available":true,"name":"TM - 2020 Dr.Care New Retro Women Comfy Sandals - GREEN \/ 6","public_title":"GREEN \/ 6","options":["GREEN","6"],"price":3299,"weight":1100,"compare_at_price":6999,"inventory_management":null,"barcode":null,"featured_media":{"alt":null,"id":11131109965979,"position":5,"preview_image":{"aspect_ratio":1.0,"height":800,"width":800,"src":"https:\/\/cdn.shopify.com\/s\/files\/1\/0451\/8520\/4379\/products\/2_KHTAA-Gi-y-N-PU-M-c-V-ng-Vintage-Gi-y-Sandal-N-May-R.jpg?v=1599545617"}}},{"id":35850389848219,"title":"GREEN \/ 6.5","option1":"GREEN","option2":"6.5","option3":null,"sku":"","requires_shipping":true,"taxable":true,"featured_image":{"id":18956224823451,"product_id":5581403816091,"position":5,"created_at":"2020-09-08T14:13:37+08:00","updated_at":"2020-09-08T14:13:37+08:00","alt":null,"width":800,"height":800,"src":"https:\/\/cdn.shopify.com\/s\/files\/1\/0451\/8520\/4379\/products\/2_KHTAA-Gi-y-N-PU-M-c-V-ng-Vintage-Gi-y-Sandal-N-May-R.jpg?v=1599545617","variant_ids":[35850389749915,35850389782683,35850389848219,35850389880987,35850389913755,35850389946523,35850389979291,35850390012059,35850390044827,35850390077595,35850390110363]},"available":true,"name":"TM - 2020 Dr.Care New Retro Women Comfy Sandals - GREEN \/ 6.5","public_title":"GREEN \/ 6.5","options":["GREEN","6.5"],"price":3299,"weight":1100,"compare_at_price":6999,"inventory_management":null,"barcode":null,"featured_media":{"alt":null,"id":11131109965979,"position":5,"preview_image":{"aspect_ratio":1.0,"height":800,"width":800,"src":"https:\/\/cdn.shopify.com\/s\/files\/1\/0451\/8520\/4379\/products\/2_KHTAA-Gi-y-N-PU-M-c-V-ng-Vintage-Gi-y-Sandal-N-May-R.jpg?v=1599545617"}}},{"id":35850389880987,"title":"GREEN \/ 7","option1":"GREEN","option2":"7","option3":null,"sku":"","requires_shipping":true,"taxable":true,"featured_image":{"id":18956224823451,"product_id":5581403816091,"position":5,"created_at":"2020-09-08T14:13:37+08:00","updated_at":"2020-09-08T14:13:37+08:00","alt":null,"width":800,"height":800,"src":"https:\/\/cdn.shopify.com\/s\/files\/1\/0451\/8520\/4379\/products\/2_KHTAA-Gi-y-N-PU-M-c-V-ng-Vintage-Gi-y-Sandal-N-May-R.jpg?v=1599545617","variant_ids":[35850389749915,35850389782683,35850389848219,35850389880987,35850389913755,35850389946523,35850389979291,35850390012059,35850390044827,35850390077595,35850390110363]},"available":true,"name":"TM - 2020 Dr.Care New Retro Women Comfy Sandals - GREEN \/ 7","public_title":"GREEN \/ 7","options":["GREEN","7"],"price":3299,"weight":1100,"compare_at_price":6999,"inventory_management":null,"barcode":null,"featured_media":{"alt":null,"id":11131109965979,"position":5,"preview_image":{"aspect_ratio":1.0,"height":800,"width":800,"src":"https:\/\/cdn.shopify.com\/s\/files\/1\/0451\/8520\/4379\/products\/2_KHTAA-Gi-y-N-PU-M-c-V-ng-Vintage-Gi-y-Sandal-N-May-R.jpg?v=1599545617"}}},{"id":35850389913755,"title":"GREEN \/ 7.5","option1":"GREEN","option2":"7.5","option3":null,"sku":"","requires_shipping":true,"taxable":true,"featured_image":{"id":18956224823451,"product_id":5581403816091,"position":5,"created_at":"2020-09-08T14:13:37+08:00","updated_at":"2020-09-08T14:13:37+08:00","alt":null,"width":800,"height":800,"src":"https:\/\/cdn.shopify.com\/s\/files\/1\/0451\/8520\/4379\/products\/2_KHTAA-Gi-y-N-PU-M-c-V-ng-Vintage-Gi-y-Sandal-N-May-R.jpg?v=1599545617","variant_ids":[35850389749915,35850389782683,35850389848219,35850389880987,35850389913755,35850389946523,35850389979291,35850390012059,35850390044827,35850390077595,35850390110363]},"available":true,"name":"TM - 2020 Dr.Care New Retro Women Comfy Sandals - GREEN \/ 7.5","public_title":"GREEN \/ 7.5","options":["GREEN","7.5"],"price":3299,"weight":1100,"compare_at_price":6999,"inventory_management":null,"barcode":null,"featured_media":{"alt":null,"id":11131109965979,"position":5,"preview_image":{"aspect_ratio":1.0,"height":800,"width":800,"src":"https:\/\/cdn.shopify.com\/s\/files\/1\/0451\/8520\/4379\/products\/2_KHTAA-Gi-y-N-PU-M-c-V-ng-Vintage-Gi-y-Sandal-N-May-R.jpg?v=1599545617"}}},{"id":35850389946523,"title":"GREEN \/ 8","option1":"GREEN","option2":"8","option3":null,"sku":"","requires_shipping":true,"taxable":true,"featured_image":{"id":18956224823451,"product_id":5581403816091,"position":5,"created_at":"2020-09-08T14:13:37+08:00","updated_at":"2020-09-08T14:13:37+08:00","alt":null,"width":800,"height":800,"src":"https:\/\/cdn.shopify.com\/s\/files\/1\/0451\/8520\/4379\/products\/2_KHTAA-Gi-y-N-PU-M-c-V-ng-Vintage-Gi-y-Sandal-N-May-R.jpg?v=1599545617","variant_ids":[35850389749915,35850389782683,35850389848219,35850389880987,35850389913755,35850389946523,35850389979291,35850390012059,35850390044827,35850390077595,35850390110363]},"available":true,"name":"TM - 2020 Dr.Care New Retro Women Comfy Sandals - GREEN \/ 8","public_title":"GREEN \/ 8","options":["GREEN","8"],"price":3299,"weight":1100,"compare_at_price":6999,"inventory_management":null,"barcode":null,"featured_media":{"alt":null,"id":11131109965979,"position":5,"preview_image":{"aspect_ratio":1.0,"height":800,"width":800,"src":"https:\/\/cdn.shopify.com\/s\/files\/1\/0451\/8520\/4379\/products\/2_KHTAA-Gi-y-N-PU-M-c-V-ng-Vintage-Gi-y-Sandal-N-May-R.jpg?v=1599545617"}}},{"id":35850389979291,"title":"GREEN \/ 8.5","option1":"GREEN","option2":"8.5","option3":null,"sku":"","requires_shipping":true,"taxable":true,"featured_image":{"id":18956224823451,"product_id":5581403816091,"position":5,"created_at":"2020-09-08T14:13:37+08:00","updated_at":"2020-09-08T14:13:37+08:00","alt":null,"width":800,"height":800,"src":"https:\/\/cdn.shopify.com\/s\/files\/1\/0451\/8520\/4379\/products\/2_KHTAA-Gi-y-N-PU-M-c-V-ng-Vintage-Gi-y-Sandal-N-May-R.jpg?v=1599545617","variant_ids":[35850389749915,35850389782683,35850389848219,35850389880987,35850389913755,35850389946523,35850389979291,35850390012059,35850390044827,35850390077595,35850390110363]},"available":true,"name":"TM - 2020 Dr.Care New Retro Women Comfy Sandals - GREEN \/ 8.5","public_title":"GREEN \/ 8.5","options":["GREEN","8.5"],"price":3299,"weight":1100,"compare_at_price":6999,"inventory_management":null,"barcode":null,"featured_media":{"alt":null,"id":11131109965979,"position":5,"preview_image":{"aspect_ratio":1.0,"height":800,"width":800,"src":"https:\/\/cdn.shopify.com\/s\/files\/1\/0451\/8520\/4379\/products\/2_KHTAA-Gi-y-N-PU-M-c-V-ng-Vintage-Gi-y-Sandal-N-May-R.jpg?v=1599545617"}}},{"id":35850390012059,"title":"GREEN \/ 9","option1":"GREEN","option2":"9","option3":null,"sku":"","requires_shipping":true,"taxable":true,"featured_image":{"id":18956224823451,"product_id":5581403816091,"position":5,"created_at":"2020-09-08T14:13:37+08:00","updated_at":"2020-09-08T14:13:37+08:00","alt":null,"width":800,"height":800,"src":"https:\/\/cdn.shopify.com\/s\/files\/1\/0451\/8520\/4379\/products\/2_KHTAA-Gi-y-N-PU-M-c-V-ng-Vintage-Gi-y-Sandal-N-May-R.jpg?v=1599545617","variant_ids":[35850389749915,35850389782683,35850389848219,35850389880987,35850389913755,35850389946523,35850389979291,35850390012059,35850390044827,35850390077595,35850390110363]},"available":true,"name":"TM - 2020 Dr.Care New Retro Women Comfy Sandals - GREEN \/ 9","public_title":"GREEN \/ 9","options":["GREEN","9"],"price":3299,"weight":1100,"compare_at_price":6999,"inventory_management":null,"barcode":null,"featured_media":{"alt":null,"id":11131109965979,"position":5,"preview_image":{"aspect_ratio":1.0,"height":800,"width":800,"src":"https:\/\/cdn.shopify.com\/s\/files\/1\/0451\/8520\/4379\/products\/2_KHTAA-Gi-y-N-PU-M-c-V-ng-Vintage-Gi-y-Sandal-N-May-R.jpg?v=1599545617"}}},{"id":35850390044827,"title":"GREEN \/ 9.5","option1":"GREEN","option2":"9.5","option3":null,"sku":"","requires_shipping":true,"taxable":true,"featured_image":{"id":18956224823451,"product_id":5581403816091,"position":5,"created_at":"2020-09-08T14:13:37+08:00","updated_at":"2020-09-08T14:13:37+08:00","alt":null,"width":800,"height":800,"src":"https:\/\/cdn.shopify.com\/s\/files\/1\/0451\/8520\/4379\/products\/2_KHTAA-Gi-y-N-PU-M-c-V-ng-Vintage-Gi-y-Sandal-N-May-R.jpg?v=1599545617","variant_ids":[35850389749915,35850389782683,35850389848219,35850389880987,35850389913755,35850389946523,35850389979291,35850390012059,35850390044827,35850390077595,35850390110363]},"available":true,"name":"TM - 2020 Dr.Care New Retro Women Comfy Sandals - GREEN \/ 9.5","public_title":"GREEN \/ 9.5","options":["GREEN","9.5"],"price":3299,"weight":1100,"compare_at_price":6999,"inventory_management":null,"barcode":null,"featured_media":{"alt":null,"id":11131109965979,"position":5,"preview_image":{"aspect_ratio":1.0,"height":800,"width":800,"src":"https:\/\/cdn.shopify.com\/s\/files\/1\/0451\/8520\/4379\/products\/2_KHTAA-Gi-y-N-PU-M-c-V-ng-Vintage-Gi-y-Sandal-N-May-R.jpg?v=1599545617"}}},{"id":35850390077595,"title":"GREEN \/ 10","option1":"GREEN","option2":"10","option3":null,"sku":"","requires_shipping":true,"taxable":true,"featured_image":{"id":18956224823451,"product_id":5581403816091,"position":5,"created_at":"2020-09-08T14:13:37+08:00","updated_at":"2020-09-08T14:13:37+08:00","alt":null,"width":800,"height":800,"src":"https:\/\/cdn.shopify.com\/s\/files\/1\/0451\/8520\/4379\/products\/2_KHTAA-Gi-y-N-PU-M-c-V-ng-Vintage-Gi-y-Sandal-N-May-R.jpg?v=1599545617","variant_ids":[35850389749915,35850389782683,35850389848219,35850389880987,35850389913755,35850389946523,35850389979291,35850390012059,35850390044827,35850390077595,35850390110363]},"available":true,"name":"TM - 2020 Dr.Care New Retro Women Comfy Sandals - GREEN \/ 10","public_title":"GREEN \/ 10","options":["GREEN","10"],"price":3299,"weight":1100,"compare_at_price":6999,"inventory_management":null,"barcode":null,"featured_media":{"alt":null,"id":11131109965979,"position":5,"preview_image":{"aspect_ratio":1.0,"height":800,"width":800,"src":"https:\/\/cdn.shopify.com\/s\/files\/1\/0451\/8520\/4379\/products\/2_KHTAA-Gi-y-N-PU-M-c-V-ng-Vintage-Gi-y-Sandal-N-May-R.jpg?v=1599545617"}}},{"id":35850390110363,"title":"GREEN \/ 10.5","option1":"GREEN","option2":"10.5","option3":null,"sku":"","requires_shipping":true,"taxable":true,"featured_image":{"id":18956224823451,"product_id":5581403816091,"position":5,"created_at":"2020-09-08T14:13:37+08:00","updated_at":"2020-09-08T14:13:37+08:00","alt":null,"width":800,"height":800,"src":"https:\/\/cdn.shopify.com\/s\/files\/1\/0451\/8520\/4379\/products\/2_KHTAA-Gi-y-N-PU-M-c-V-ng-Vintage-Gi-y-Sandal-N-May-R.jpg?v=1599545617","variant_ids":[35850389749915,35850389782683,35850389848219,35850389880987,35850389913755,35850389946523,35850389979291,35850390012059,35850390044827,35850390077595,35850390110363]},"available":true,"name":"TM - 2020 Dr.Care New Retro Women Comfy Sandals - GREEN \/ 10.5","public_title":"GREEN \/ 10.5","options":["GREEN","10.5"],"price":3299,"weight":1100,"compare_at_price":6999,"inventory_management":null,"barcode":null,"featured_media":{"alt":null,"id":11131109965979,"position":5,"preview_image":{"aspect_ratio":1.0,"height":800,"width":800,"src":"https:\/\/cdn.shopify.com\/s\/files\/1\/0451\/8520\/4379\/products\/2_KHTAA-Gi-y-N-PU-M-c-V-ng-Vintage-Gi-y-Sandal-N-May-R.jpg?v=1599545617"}}},{"id":35850390143131,"title":"NAVY \/ 5.5","option1":"NAVY","option2":"5.5","option3":null,"sku":"","requires_shipping":true,"taxable":true,"featured_image":{"id":18956224659611,"product_id":5581403816091,"position":1,"created_at":"2020-09-08T14:13:37+08:00","updated_at":"2020-09-08T14:13:37+08:00","alt":null,"width":800,"height":800,"src":"https:\/\/cdn.shopify.com\/s\/files\/1\/0451\/8520\/4379\/products\/1_KHTAA-Gi-y-N-PU-M-c-V-ng-Vintage-Gi-y-Sandal-N-May-R.jpg?v=1599545617","variant_ids":[35850390143131,35850390175899,35850390208667,35850390241435,35850390274203,35850390306971,35850390339739,35850390372507,35850390405275,35850390438043,35850390470811]},"available":true,"name":"TM - 2020 Dr.Care New Retro Women Comfy Sandals - NAVY \/ 5.5","public_title":"NAVY \/ 5.5","options":["NAVY","5.5"],"price":3299,"weight":1100,"compare_at_price":6999,"inventory_management":null,"barcode":null,"featured_media":{"alt":null,"id":11131109802139,"position":1,"preview_image":{"aspect_ratio":1.0,"height":800,"width":800,"src":"https:\/\/cdn.shopify.com\/s\/files\/1\/0451\/8520\/4379\/products\/1_KHTAA-Gi-y-N-PU-M-c-V-ng-Vintage-Gi-y-Sandal-N-May-R.jpg?v=1599545617"}}},{"id":35850390175899,"title":"NAVY \/ 6","option1":"NAVY","option2":"6","option3":null,"sku":"","requires_shipping":true,"taxable":true,"featured_image":{"id":18956224659611,"product_id":5581403816091,"position":1,"created_at":"2020-09-08T14:13:37+08:00","updated_at":"2020-09-08T14:13:37+08:00","alt":null,"width":800,"height":800,"src":"https:\/\/cdn.shopify.com\/s\/files\/1\/0451\/8520\/4379\/products\/1_KHTAA-Gi-y-N-PU-M-c-V-ng-Vintage-Gi-y-Sandal-N-May-R.jpg?v=1599545617","variant_ids":[35850390143131,35850390175899,35850390208667,35850390241435,35850390274203,35850390306971,35850390339739,35850390372507,35850390405275,35850390438043,35850390470811]},"available":true,"name":"TM - 2020 Dr.Care New Retro Women Comfy Sandals - NAVY \/ 6","public_title":"NAVY \/ 6","options":["NAVY","6"],"price":3299,"weight":1100,"compare_at_price":6999,"inventory_management":null,"barcode":null,"featured_media":{"alt":null,"id":11131109802139,"position":1,"preview_image":{"aspect_ratio":1.0,"height":800,"width":800,"src":"https:\/\/cdn.shopify.com\/s\/files\/1\/0451\/8520\/4379\/products\/1_KHTAA-Gi-y-N-PU-M-c-V-ng-Vintage-Gi-y-Sandal-N-May-R.jpg?v=1599545617"}}},{"id":35850390208667,"title":"NAVY \/ 6.5","option1":"NAVY","option2":"6.5","option3":null,"sku":"","requires_shipping":true,"taxable":true,"featured_image":{"id":18956224659611,"product_id":5581403816091,"position":1,"created_at":"2020-09-08T14:13:37+08:00","updated_at":"2020-09-08T14:13:37+08:00","alt":null,"width":800,"height":800,"src":"https:\/\/cdn.shopify.com\/s\/files\/1\/0451\/8520\/4379\/products\/1_KHTAA-Gi-y-N-PU-M-c-V-ng-Vintage-Gi-y-Sandal-N-May-R.jpg?v=1599545617","variant_ids":[35850390143131,35850390175899,35850390208667,35850390241435,35850390274203,35850390306971,35850390339739,35850390372507,35850390405275,35850390438043,35850390470811]},"available":true,"name":"TM - 2020 Dr.Care New Retro Women Comfy Sandals - NAVY \/ 6.5","public_title":"NAVY \/ 6.5","options":["NAVY","6.5"],"price":3299,"weight":1100,"compare_at_price":6999,"inventory_management":null,"barcode":null,"featured_media":{"alt":null,"id":11131109802139,"position":1,"preview_image":{"aspect_ratio":1.0,"height":800,"width":800,"src":"https:\/\/cdn.shopify.com\/s\/files\/1\/0451\/8520\/4379\/products\/1_KHTAA-Gi-y-N-PU-M-c-V-ng-Vintage-Gi-y-Sandal-N-May-R.jpg?v=1599545617"}}},{"id":35850390241435,"title":"NAVY \/ 7","option1":"NAVY","option2":"7","option3":null,"sku":"","requires_shipping":true,"taxable":true,"featured_image":{"id":18956224659611,"product_id":5581403816091,"position":1,"created_at":"2020-09-08T14:13:37+08:00","updated_at":"2020-09-08T14:13:37+08:00","alt":null,"width":800,"height":800,"src":"https:\/\/cdn.shopify.com\/s\/files\/1\/0451\/8520\/4379\/products\/1_KHTAA-Gi-y-N-PU-M-c-V-ng-Vintage-Gi-y-Sandal-N-May-R.jpg?v=1599545617","variant_ids":[35850390143131,35850390175899,35850390208667,35850390241435,35850390274203,35850390306971,35850390339739,35850390372507,35850390405275,35850390438043,35850390470811]},"available":true,"name":"TM - 2020 Dr.Care New Retro Women Comfy Sandals - NAVY \/ 7","public_title":"NAVY \/ 7","options":["NAVY","7"],"price":3299,"weight":1100,"compare_at_price":6999,"inventory_management":null,"barcode":null,"featured_media":{"alt":null,"id":11131109802139,"position":1,"preview_image":{"aspect_ratio":1.0,"height":800,"width":800,"src":"https:\/\/cdn.shopify.com\/s\/files\/1\/0451\/8520\/4379\/products\/1_KHTAA-Gi-y-N-PU-M-c-V-ng-Vintage-Gi-y-Sandal-N-May-R.jpg?v=1599545617"}}},{"id":35850390274203,"title":"NAVY \/ 7.5","option1":"NAVY","option2":"7.5","option3":null,"sku":"","requires_shipping":true,"taxable":true,"featured_image":{"id":18956224659611,"product_id":5581403816091,"position":1,"created_at":"2020-09-08T14:13:37+08:00","updated_at":"2020-09-08T14:13:37+08:00","alt":null,"width":800,"height":800,"src":"https:\/\/cdn.shopify.com\/s\/files\/1\/0451\/8520\/4379\/products\/1_KHTAA-Gi-y-N-PU-M-c-V-ng-Vintage-Gi-y-Sandal-N-May-R.jpg?v=1599545617","variant_ids":[35850390143131,35850390175899,35850390208667,35850390241435,35850390274203,35850390306971,35850390339739,35850390372507,35850390405275,35850390438043,35850390470811]},"available":true,"name":"TM - 2020 Dr.Care New Retro Women Comfy Sandals - NAVY \/ 7.5","public_title":"NAVY \/ 7.5","options":["NAVY","7.5"],"price":3299,"weight":1100,"compare_at_price":6999,"inventory_management":null,"barcode":null,"featured_media":{"alt":null,"id":11131109802139,"position":1,"preview_image":{"aspect_ratio":1.0,"height":800,"width":800,"src":"https:\/\/cdn.shopify.com\/s\/files\/1\/0451\/8520\/4379\/products\/1_KHTAA-Gi-y-N-PU-M-c-V-ng-Vintage-Gi-y-Sandal-N-May-R.jpg?v=1599545617"}}},{"id":35850390306971,"title":"NAVY \/ 8","option1":"NAVY","option2":"8","option3":null,"sku":"","requires_shipping":true,"taxable":true,"featured_image":{"id":18956224659611,"product_id":5581403816091,"position":1,"created_at":"2020-09-08T14:13:37+08:00","updated_at":"2020-09-08T14:13:37+08:00","alt":null,"width":800,"height":800,"src":"https:\/\/cdn.shopify.com\/s\/files\/1\/0451\/8520\/4379\/products\/1_KHTAA-Gi-y-N-PU-M-c-V-ng-Vintage-Gi-y-Sandal-N-May-R.jpg?v=1599545617","variant_ids":[35850390143131,35850390175899,35850390208667,35850390241435,35850390274203,35850390306971,35850390339739,35850390372507,35850390405275,35850390438043,35850390470811]},"available":true,"name":"TM - 2020 Dr.Care New Retro Women Comfy Sandals - NAVY \/ 8","public_title":"NAVY \/ 8","options":["NAVY","8"],"price":3299,"weight":1100,"compare_at_price":6999,"inventory_management":null,"barcode":null,"featured_media":{"alt":null,"id":11131109802139,"position":1,"preview_image":{"aspect_ratio":1.0,"height":800,"width":800,"src":"https:\/\/cdn.shopify.com\/s\/files\/1\/0451\/8520\/4379\/products\/1_KHTAA-Gi-y-N-PU-M-c-V-ng-Vintage-Gi-y-Sandal-N-May-R.jpg?v=1599545617"}}},{"id":35850390339739,"title":"NAVY \/ 8.5","option1":"NAVY","option2":"8.5","option3":null,"sku":"","requires_shipping":true,"taxable":true,"featured_image":{"id":18956224659611,"product_id":5581403816091,"position":1,"created_at":"2020-09-08T14:13:37+08:00","updated_at":"2020-09-08T14:13:37+08:00","alt":null,"width":800,"height":800,"src":"https:\/\/cdn.shopify.com\/s\/files\/1\/0451\/8520\/4379\/products\/1_KHTAA-Gi-y-N-PU-M-c-V-ng-Vintage-Gi-y-Sandal-N-May-R.jpg?v=1599545617","variant_ids":[35850390143131,35850390175899,35850390208667,35850390241435,35850390274203,35850390306971,35850390339739,35850390372507,35850390405275,35850390438043,35850390470811]},"available":true,"name":"TM - 2020 Dr.Care New Retro Women Comfy Sandals - NAVY \/ 8.5","public_title":"NAVY \/ 8.5","options":["NAVY","8.5"],"price":3299,"weight":1100,"compare_at_price":6999,"inventory_management":null,"barcode":null,"featured_media":{"alt":null,"id":11131109802139,"position":1,"preview_image":{"aspect_ratio":1.0,"height":800,"width":800,"src":"https:\/\/cdn.shopify.com\/s\/files\/1\/0451\/8520\/4379\/products\/1_KHTAA-Gi-y-N-PU-M-c-V-ng-Vintage-Gi-y-Sandal-N-May-R.jpg?v=1599545617"}}},{"id":35850390372507,"title":"NAVY \/ 9","option1":"NAVY","option2":"9","option3":null,"sku":"","requires_shipping":true,"taxable":true,"featured_image":{"id":18956224659611,"product_id":5581403816091,"position":1,"created_at":"2020-09-08T14:13:37+08:00","updated_at":"2020-09-08T14:13:37+08:00","alt":null,"width":800,"height":800,"src":"https:\/\/cdn.shopify.com\/s\/files\/1\/0451\/8520\/4379\/products\/1_KHTAA-Gi-y-N-PU-M-c-V-ng-Vintage-Gi-y-Sandal-N-May-R.jpg?v=1599545617","variant_ids":[35850390143131,35850390175899,35850390208667,35850390241435,35850390274203,35850390306971,35850390339739,35850390372507,35850390405275,35850390438043,35850390470811]},"available":true,"name":"TM - 2020 Dr.Care New Retro Women Comfy Sandals - NAVY \/ 9","public_title":"NAVY \/ 9","options":["NAVY","9"],"price":3299,"weight":1100,"compare_at_price":6999,"inventory_management":null,"barcode":null,"featured_media":{"alt":null,"id":11131109802139,"position":1,"preview_image":{"aspect_ratio":1.0,"height":800,"width":800,"src":"https:\/\/cdn.shopify.com\/s\/files\/1\/0451\/8520\/4379\/products\/1_KHTAA-Gi-y-N-PU-M-c-V-ng-Vintage-Gi-y-Sandal-N-May-R.jpg?v=1599545617"}}},{"id":35850390405275,"title":"NAVY \/ 9.5","option1":"NAVY","option2":"9.5","option3":null,"sku":"","requires_shipping":true,"taxable":true,"featured_image":{"id":18956224659611,"product_id":5581403816091,"position":1,"created_at":"2020-09-08T14:13:37+08:00","updated_at":"2020-09-08T14:13:37+08:00","alt":null,"width":800,"height":800,"src":"https:\/\/cdn.shopify.com\/s\/files\/1\/0451\/8520\/4379\/products\/1_KHTAA-Gi-y-N-PU-M-c-V-ng-Vintage-Gi-y-Sandal-N-May-R.jpg?v=1599545617","variant_ids":[35850390143131,35850390175899,35850390208667,35850390241435,35850390274203,35850390306971,35850390339739,35850390372507,35850390405275,35850390438043,35850390470811]},"available":true,"name":"TM - 2020 Dr.Care New Retro Women Comfy Sandals - NAVY \/ 9.5","public_title":"NAVY \/ 9.5","options":["NAVY","9.5"],"price":3299,"weight":1100,"compare_at_price":6999,"inventory_management":null,"barcode":null,"featured_media":{"alt":null,"id":11131109802139,"position":1,"preview_image":{"aspect_ratio":1.0,"height":800,"width":800,"src":"https:\/\/cdn.shopify.com\/s\/files\/1\/0451\/8520\/4379\/products\/1_KHTAA-Gi-y-N-PU-M-c-V-ng-Vintage-Gi-y-Sandal-N-May-R.jpg?v=1599545617"}}},{"id":35850390438043,"title":"NAVY \/ 10","option1":"NAVY","option2":"10","option3":null,"sku":"","requires_shipping":true,"taxable":true,"featured_image":{"id":18956224659611,"product_id":5581403816091,"position":1,"created_at":"2020-09-08T14:13:37+08:00","updated_at":"2020-09-08T14:13:37+08:00","alt":null,"width":800,"height":800,"src":"https:\/\/cdn.shopify.com\/s\/files\/1\/0451\/8520\/4379\/products\/1_KHTAA-Gi-y-N-PU-M-c-V-ng-Vintage-Gi-y-Sandal-N-May-R.jpg?v=1599545617","variant_ids":[35850390143131,35850390175899,35850390208667,35850390241435,35850390274203,35850390306971,35850390339739,35850390372507,35850390405275,35850390438043,35850390470811]},"available":true,"name":"TM - 2020 Dr.Care New Retro Women Comfy Sandals - NAVY \/ 10","public_title":"NAVY \/ 10","options":["NAVY","10"],"price":3299,"weight":1100,"compare_at_price":6999,"inventory_management":null,"barcode":null,"featured_media":{"alt":null,"id":11131109802139,"position":1,"preview_image":{"aspect_ratio":1.0,"height":800,"width":800,"src":"https:\/\/cdn.shopify.com\/s\/files\/1\/0451\/8520\/4379\/products\/1_KHTAA-Gi-y-N-PU-M-c-V-ng-Vintage-Gi-y-Sandal-N-May-R.jpg?v=1599545617"}}},{"id":35850390470811,"title":"NAVY \/ 10.5","option1":"NAVY","option2":"10.5","option3":null,"sku":"","requires_shipping":true,"taxable":true,"featured_image":{"id":18956224659611,"product_id":5581403816091,"position":1,"created_at":"2020-09-08T14:13:37+08:00","updated_at":"2020-09-08T14:13:37+08:00","alt":null,"width":800,"height":800,"src":"https:\/\/cdn.shopify.com\/s\/files\/1\/0451\/8520\/4379\/products\/1_KHTAA-Gi-y-N-PU-M-c-V-ng-Vintage-Gi-y-Sandal-N-May-R.jpg?v=1599545617","variant_ids":[35850390143131,35850390175899,35850390208667,35850390241435,35850390274203,35850390306971,35850390339739,35850390372507,35850390405275,35850390438043,35850390470811]},"available":true,"name":"TM - 2020 Dr.Care New Retro Women Comfy Sandals - NAVY \/ 10.5","public_title":"NAVY \/ 10.5","options":["NAVY","10.5"],"price":3299,"weight":1100,"compare_at_price":6999,"inventory_management":null,"barcode":null,"featured_media":{"alt":null,"id":11131109802139,"position":1,"preview_image":{"aspect_ratio":1.0,"height":800,"width":800,"src":"https:\/\/cdn.shopify.com\/s\/files\/1\/0451\/8520\/4379\/products\/1_KHTAA-Gi-y-N-PU-M-c-V-ng-Vintage-Gi-y-Sandal-N-May-R.jpg?v=1599545617"}}}],"images":["\/\/cdn.shopify.com\/s\/files\/1\/0451\/8520\/4379\/products\/1_KHTAA-Gi-y-N-PU-M-c-V-ng-Vintage-Gi-y-Sandal-N-May-R.jpg?v=1599545617","\/\/cdn.shopify.com\/s\/files\/1\/0451\/8520\/4379\/products\/4_KHTAA-Gi-y-N-PU-M-c-V-ng-Vintage-Gi-y-Sandal-N-May-R.jpg?v=1599545617","\/\/cdn.shopify.com\/s\/files\/1\/0451\/8520\/4379\/products\/0_KHTAA-Gi-y-N-PU-M-c-V-ng-Vintage-Gi-y-Sandal-N-May-R.jpg?v=1599545617","\/\/cdn.shopify.com\/s\/files\/1\/0451\/8520\/4379\/products\/3_KHTAA-Gi-y-N-PU-M-c-V-ng-Vintage-Gi-y-Sandal-N-May-R.jpg?v=1599545617","\/\/cdn.shopify.com\/s\/files\/1\/0451\/8520\/4379\/products\/2_KHTAA-Gi-y-N-PU-M-c-V-ng-Vintage-Gi-y-Sandal-N-May-R.jpg?v=1599545617","\/\/cdn.shopify.com\/s\/files\/1\/0451\/8520\/4379\/products\/0_SHUJIN-2020-Ph-N-M-a-H-Sandals-M-c-Kh-a-Da-Handmade-N-Gi.jpg?v=1599545617","\/\/cdn.shopify.com\/s\/files\/1\/0451\/8520\/4379\/products\/1_SHUJIN-2020-Ph-N-M-a-H-Sandals-M-c-Kh-a-Da-Handmade-N-Gi.jpg?v=1599545617","\/\/cdn.shopify.com\/s\/files\/1\/0451\/8520\/4379\/products\/2_SHUJIN-2020-Ph-N-M-a-H-Sandals-M-c-Kh-a-Da-Handmade-N-Gi.jpg?v=1599545617","\/\/cdn.shopify.com\/s\/files\/1\/0451\/8520\/4379\/products\/3_SHUJIN-2020-Ph-N-M-a-H-Sandals-M-c-Kh-a-Da-Handmade-N-Gi.jpg?v=1599545617","\/\/cdn.shopify.com\/s\/files\/1\/0451\/8520\/4379\/products\/4_SHUJIN-2020-Ph-N-M-a-H-Sandals-M-c-Kh-a-Da-Handmade-N-Gi.jpg?v=1599545617","\/\/cdn.shopify.com\/s\/files\/1\/0451\/8520\/4379\/products\/5_SHUJIN-2020-Ph-N-M-a-H-Sandals-M-c-Kh-a-Da-Handmade-N-Gi.jpg?v=1599545617","\/\/cdn.shopify.com\/s\/files\/1\/0451\/8520\/4379\/products\/Hce7fc27bd46e4bd2bb88d851a8bc2d51J.jpg?v=1599545617"],"featured_image":"\/\/cdn.shopify.com\/s\/files\/1\/0451\/8520\/4379\/products\/1_KHTAA-Gi-y-N-PU-M-c-V-ng-Vintage-Gi-y-Sandal-N-May-R.jpg?v=1599545617","options":["Color","Size"],"media":[{"alt":null,"id":11131109802139,"position":1,"preview_image":{"aspect_ratio":1.0,"height":800,"width":800,"src":"https:\/\/cdn.shopify.com\/s\/files\/1\/0451\/8520\/4379\/products\/1_KHTAA-Gi-y-N-PU-M-c-V-ng-Vintage-Gi-y-Sandal-N-May-R.jpg?v=1599545617"},"aspect_ratio":1.0,"height":800,"media_type":"image","src":"https:\/\/cdn.shopify.com\/s\/files\/1\/0451\/8520\/4379\/products\/1_KHTAA-Gi-y-N-PU-M-c-V-ng-Vintage-Gi-y-Sandal-N-May-R.jpg?v=1599545617","width":800},{"alt":null,"id":11131109867675,"position":2,"preview_image":{"aspect_ratio":1.0,"height":800,"width":800,"src":"https:\/\/cdn.shopify.com\/s\/files\/1\/0451\/8520\/4379\/products\/4_KHTAA-Gi-y-N-PU-M-c-V-ng-Vintage-Gi-y-Sandal-N-May-R.jpg?v=1599545617"},"aspect_ratio":1.0,"height":800,"media_type":"image","src":"https:\/\/cdn.shopify.com\/s\/files\/1\/0451\/8520\/4379\/products\/4_KHTAA-Gi-y-N-PU-M-c-V-ng-Vintage-Gi-y-Sandal-N-May-R.jpg?v=1599545617","width":800},{"alt":null,"id":11131109900443,"position":3,"preview_image":{"aspect_ratio":1.0,"height":800,"width":800,"src":"https:\/\/cdn.shopify.com\/s\/files\/1\/0451\/8520\/4379\/products\/0_KHTAA-Gi-y-N-PU-M-c-V-ng-Vintage-Gi-y-Sandal-N-May-R.jpg?v=1599545617"},"aspect_ratio":1.0,"height":800,"media_type":"image","src":"https:\/\/cdn.shopify.com\/s\/files\/1\/0451\/8520\/4379\/products\/0_KHTAA-Gi-y-N-PU-M-c-V-ng-Vintage-Gi-y-Sandal-N-May-R.jpg?v=1599545617","width":800},{"alt":null,"id":11131109933211,"position":4,"preview_image":{"aspect_ratio":1.0,"height":800,"width":800,"src":"https:\/\/cdn.shopify.com\/s\/files\/1\/0451\/8520\/4379\/products\/3_KHTAA-Gi-y-N-PU-M-c-V-ng-Vintage-Gi-y-Sandal-N-May-R.jpg?v=1599545617"},"aspect_ratio":1.0,"height":800,"media_type":"image","src":"https:\/\/cdn.shopify.com\/s\/files\/1\/0451\/8520\/4379\/products\/3_KHTAA-Gi-y-N-PU-M-c-V-ng-Vintage-Gi-y-Sandal-N-May-R.jpg?v=1599545617","width":800},{"alt":null,"id":11131109965979,"position":5,"preview_image":{"aspect_ratio":1.0,"height":800,"width":800,"src":"https:\/\/cdn.shopify.com\/s\/files\/1\/0451\/8520\/4379\/products\/2_KHTAA-Gi-y-N-PU-M-c-V-ng-Vintage-Gi-y-Sandal-N-May-R.jpg?v=1599545617"},"aspect_ratio":1.0,"height":800,"media_type":"image","src":"https:\/\/cdn.shopify.com\/s\/files\/1\/0451\/8520\/4379\/products\/2_KHTAA-Gi-y-N-PU-M-c-V-ng-Vintage-Gi-y-Sandal-N-May-R.jpg?v=1599545617","width":800},{"alt":null,"id":11131109998747,"position":6,"preview_image":{"aspect_ratio":1.0,"height":800,"width":800,"src":"https:\/\/cdn.shopify.com\/s\/files\/1\/0451\/8520\/4379\/products\/0_SHUJIN-2020-Ph-N-M-a-H-Sandals-M-c-Kh-a-Da-Handmade-N-Gi.jpg?v=1599545617"},"aspect_ratio":1.0,"height":800,"media_type":"image","src":"https:\/\/cdn.shopify.com\/s\/files\/1\/0451\/8520\/4379\/products\/0_SHUJIN-2020-Ph-N-M-a-H-Sandals-M-c-Kh-a-Da-Handmade-N-Gi.jpg?v=1599545617","width":800},{"alt":null,"id":11131110031515,"position":7,"preview_image":{"aspect_ratio":1.0,"height":800,"width":800,"src":"https:\/\/cdn.shopify.com\/s\/files\/1\/0451\/8520\/4379\/products\/1_SHUJIN-2020-Ph-N-M-a-H-Sandals-M-c-Kh-a-Da-Handmade-N-Gi.jpg?v=1599545617"},"aspect_ratio":1.0,"height":800,"media_type":"image","src":"https:\/\/cdn.shopify.com\/s\/files\/1\/0451\/8520\/4379\/products\/1_SHUJIN-2020-Ph-N-M-a-H-Sandals-M-c-Kh-a-Da-Handmade-N-Gi.jpg?v=1599545617","width":800},{"alt":null,"id":11131110064283,"position":8,"preview_image":{"aspect_ratio":1.0,"height":800,"width":800,"src":"https:\/\/cdn.shopify.com\/s\/files\/1\/0451\/8520\/4379\/products\/2_SHUJIN-2020-Ph-N-M-a-H-Sandals-M-c-Kh-a-Da-Handmade-N-Gi.jpg?v=1599545617"},"aspect_ratio":1.0,"height":800,"media_type":"image","src":"https:\/\/cdn.shopify.com\/s\/files\/1\/0451\/8520\/4379\/products\/2_SHUJIN-2020-Ph-N-M-a-H-Sandals-M-c-Kh-a-Da-Handmade-N-Gi.jpg?v=1599545617","width":800},{"alt":null,"id":11131110097051,"position":9,"preview_image":{"aspect_ratio":1.0,"height":800,"width":800,"src":"https:\/\/cdn.shopify.com\/s\/files\/1\/0451\/8520\/4379\/products\/3_SHUJIN-2020-Ph-N-M-a-H-Sandals-M-c-Kh-a-Da-Handmade-N-Gi.jpg?v=1599545617"},"aspect_ratio":1.0,"height":800,"media_type":"image","src":"https:\/\/cdn.shopify.com\/s\/files\/1\/0451\/8520\/4379\/products\/3_SHUJIN-2020-Ph-N-M-a-H-Sandals-M-c-Kh-a-Da-Handmade-N-Gi.jpg?v=1599545617","width":800},{"alt":null,"id":11131110129819,"position":10,"preview_image":{"aspect_ratio":1.0,"height":800,"width":800,"src":"https:\/\/cdn.shopify.com\/s\/files\/1\/0451\/8520\/4379\/products\/4_SHUJIN-2020-Ph-N-M-a-H-Sandals-M-c-Kh-a-Da-Handmade-N-Gi.jpg?v=1599545617"},"aspect_ratio":1.0,"height":800,"media_type":"image","src":"https:\/\/cdn.shopify.com\/s\/files\/1\/0451\/8520\/4379\/products\/4_SHUJIN-2020-Ph-N-M-a-H-Sandals-M-c-Kh-a-Da-Handmade-N-Gi.jpg?v=1599545617","width":800},{"alt":null,"id":11131110162587,"position":11,"preview_image":{"aspect_ratio":1.0,"height":800,"width":800,"src":"https:\/\/cdn.shopify.com\/s\/files\/1\/0451\/8520\/4379\/products\/5_SHUJIN-2020-Ph-N-M-a-H-Sandals-M-c-Kh-a-Da-Handmade-N-Gi.jpg?v=1599545617"},"aspect_ratio":1.0,"height":800,"media_type":"image","src":"https:\/\/cdn.shopify.com\/s\/files\/1\/0451\/8520\/4379\/products\/5_SHUJIN-2020-Ph-N-M-a-H-Sandals-M-c-Kh-a-Da-Handmade-N-Gi.jpg?v=1599545617","width":800},{"alt":null,"id":11131110228123,"position":12,"preview_image":{"aspect_ratio":1.0,"height":800,"width":800,"src":"https:\/\/cdn.shopify.com\/s\/files\/1\/0451\/8520\/4379\/products\/Hce7fc27bd46e4bd2bb88d851a8bc2d51J.jpg?v=1599545617"},"aspect_ratio":1.0,"height":800,"media_type":"image","src":"https:\/\/cdn.shopify.com\/s\/files\/1\/0451\/8520\/4379\/products\/Hce7fc27bd46e4bd2bb88d851a8bc2d51J.jpg?v=1599545617","width":800}],"content":"\u003cdiv class=\"shg-c \"\u003e\n\u003cdiv class=\"shg-c \"\u003e\n\u003cp\u003e\u003cem\u003e*NOTE: This is the end of summer offers. Try to be faster than the other people before this sales expire. If you have any questions, just contact our support team for more offers\/support.\u003c\/em\u003e\u003cbr\u003e\u003c\/p\u003e\n\u003ch3\u003e\n\u003cspan style=\"color: #ff8000;\"\u003e\u003cstrong class=\"clr-wibm\"\u003eSIMPLEST WAY TO BOTH LOOK AMAZING AND IMPROVE YOUR POSTURE\u003c\/strong\u003e\u003c\/span\u003e \u003c\/h3\u003e\n\u003c\/div\u003e\n\u003c\/div\u003e\n\u003cstyle type=\"text\/css\"\u003e\u003c!--\ntd {border: 1px solid #ccc;}br {mso-data-placement:same-cell;}\n--\u003e\u003c\/style\u003e\n\u003cdiv id=\"s-caaec1a6-9ec7-43ec-aa14-196a3fac5201\" class=\"shg-c \"\u003e\n\u003cp style=\"text-align: center;\"\u003e\u003cspan style=\"color: #2b00ff;\"\u003e\u003cstrong\u003e#1 BEST SELLER | PREMIUM QUALITY | ARCH SUPPORT | TOE ALIGNMENT | SOFT AND COMFORTABLE\u003c\/strong\u003e\u003c\/span\u003e\u003c\/p\u003e\n\u003cp\u003e\u003cspan\u003e\u003cspan style=\"color: #00aaff;\"\u003e\u003cstrong\u003eSupports Your Feet\u003c\/strong\u003e\u003c\/span\u003e, Keep them \u003cspan style=\"color: #00aaff;\"\u003e\u003cstrong\u003eComfortable\u003c\/strong\u003e\u003c\/span\u003e \u0026amp; Makes Your Walk Easier. Offers a \u003cspan style=\"color: #00aaff;\"\u003e\u003cstrong\u003eLightweight\u003c\/strong\u003e\u003c\/span\u003e Feel, Impact Absorption,\u003cspan style=\"color: #00aaff;\"\u003e \u003cstrong\u003eDurability\u003c\/strong\u003e\u003c\/span\u003e with a Long-Wearing \u003cspan style=\"color: #00aaff;\"\u003e\u003cstrong\u003eCushion\u003c\/strong\u003e.\u003c\/span\u003e \u003cimg src=\"https:\/\/cdn.shopify.com\/s\/files\/1\/0285\/0078\/7288\/files\/4brh3z_480x480.gif?v=1597689951\" alt=\"\" width=\"447\" height=\"447\"\u003e\u003c\/span\u003e\u003c\/p\u003e\n\u003cp\u003e\u003cspan\u003eDesigned by professional podiatrists \u0026amp; orthopedists to correct your posture and give your body the best comfort.\u003c\/span\u003e\u003c\/p\u003e\n\u003cp\u003e\u003cspan\u003eIs joint pain making like frustrating? In most cases, the problem is deep-rooted at the base of your body:\u003cspan style=\"color: #00aaff;\"\u003e \u003c\/span\u003e\u003cstrong\u003e\u003cspan style=\"color: #00aaff;\"\u003eyour feet.\u003c\/span\u003e \u003c\/strong\u003eHaving a weak imbalance can potentially lead to \u003cspan style=\"color: #00aaff;\"\u003e\u003cstrong\u003eimbalances\u003c\/strong\u003e\u003c\/span\u003e in the\u003cspan style=\"color: #00aaff;\"\u003e \u003cstrong\u003eknees, hips, and muscles\u003c\/strong\u003e. \u003c\/span\u003e\u003c\/span\u003e\u003c\/p\u003e\n\u003cp\u003e\u003cspan\u003e\u003cimg src=\"https:\/\/erp-image-1255302958.cos.ap-guangzhou.myqcloud.com\/441c471e3cb1c115cd677326197d0e05-1583898946.jpg\" width=\"447\" height=\"447\"\u003e\u003c\/span\u003e\u003c\/p\u003e\n\u003cp\u003e\u003cspan\u003eNANO-FOAM\u003c\/span\u003e\u003c\/p\u003e\n\u003cp\u003e\u003cspan\u003eThe important invention used in this pair of sandals is that the sole with \u003cspan style=\"color: #00aaff;\"\u003e\u003cstrong\u003enano-foam\u003c\/strong\u003e\u003c\/span\u003e will \u003cspan style=\"color: #00aaff;\"\u003e\u003cstrong\u003etransformation to fit and comfort\u003c\/strong\u003e\u003c\/span\u003e on \u003cspan style=\"color: #00aaff;\"\u003e\u003cstrong\u003eall feet\u003c\/strong\u003e.\u003c\/span\u003e So this is the most comfortable type of sandals in the world. \u003c\/span\u003e\u003c\/p\u003e\n\u003cp\u003e\u003cspan\u003eWhich is why we think you are going to love the\u003cspan style=\"color: #ff8000;\"\u003e: \u003cstrong\u003eNew Retro Women Comfy Sandals\u003c\/strong\u003e\u003c\/span\u003e\u003c\/span\u003e\u003c\/p\u003e\n\u003cp\u003e\u003cspan\u003e\u003cimg src=\"https:\/\/cdn.shopify.com\/s\/files\/1\/0273\/9011\/5920\/files\/Xnano-foam_480x480.gif?v=1593788637\" width=\"446\" height=\"446\"\u003e\u003c\/span\u003e\u003c\/p\u003e\n\u003c\/div\u003e\n\u003cdiv class=\"shg-c \" id=\"s-caaec1a6-9ec7-43ec-aa14-196a3fac5201\"\u003e\n\u003cp\u003e\u003cspan\u003eHelps \u003cspan style=\"color: #00aaff;\"\u003e\u003cstrong\u003eControl, Stabilize \u0026amp; Balance the Foot.\u003c\/strong\u003e\u003c\/span\u003e Heat Moldable for a Custom Fit. \u003cspan style=\"color: #00aaff;\"\u003e\u003cstrong\u003eAbsorbs Shock \u0026amp; Reduces\u003c\/strong\u003e\u003c\/span\u003e Friction to Improve Overall Foot Comfort.\u003c\/span\u003e\u003c\/p\u003e\n\u003cp\u003e\u003cspan\u003e\u003cimg src=\"https:\/\/cdn.shopify.com\/s\/files\/1\/0259\/5022\/4472\/files\/ezgif.com-optimize_d840f7c9-a0fe-4e8b-9104-39f0e0dad530.gif?v=1581922880\" width=\"448\" height=\"282\"\u003e\u003c\/span\u003e\u003c\/p\u003e\n\u003cp\u003e\u003cspan\u003e\u003cspan style=\"color: #2b00ff;\"\u003e\u003cstrong\u003ePREVENT HIPS\u003c\/strong\u003e\u003c\/span\u003e \u003cstrong\u003e-\u003c\/strong\u003e prevent also muscle imbalances and fixes knock-knee and bow-leg.\u003c\/span\u003e\u003c\/p\u003e\n\u003cp\u003e\u003cspan\u003e\u003cimg alt=\"\" src=\"https:\/\/cdn.shopify.com\/s\/files\/1\/0075\/9526\/2050\/files\/sandal-gif1_grande.gif?v=1555520905\" width=\"448\" height=\"355\"\u003e\u003c\/span\u003e\u003c\/p\u003e\n\u003cp\u003e\u003cspan\u003e\u003cspan style=\"color: #2b00ff;\"\u003e\u003cstrong\u003e\u003cem\u003ePREVENTS HIPS AND MUSCLE IMBALANCE\u003c\/em\u003e\u003c\/strong\u003e\u003c\/span\u003e \u003cstrong\u003e-\u003c\/strong\u003e The hips and muscles are aligned with the proper center of gravity of your body\u003c\/span\u003e\u003c\/p\u003e\n\u003cp\u003e\u003cspan\u003e\u003cimg src=\"https:\/\/cdn.shopify.com\/s\/files\/1\/0285\/0078\/7288\/files\/4bumia_480x480.gif?v=1597765479\" width=\"448\" height=\"448\"\u003e\u003c\/span\u003e\u003c\/p\u003e\n\u003cp\u003e\u003cspan\u003e\u003cspan style=\"color: #00aaff;\"\u003e\u003cstrong\u003eSave your time, money and health\u003c\/strong\u003e\u003c\/span\u003e from joint and muscle pain by \u003cspan style=\"color: #00aaff;\"\u003e\u003cstrong\u003efixing the base\u003c\/strong\u003e\u003c\/span\u003e of your entire body:\u003cstrong\u003e\u003cspan style=\"color: #00aaff;\"\u003e your feet\u003c\/span\u003e.\u003c\/strong\u003e Walk through life pain free and in \u003cstrong\u003e\u003cspan style=\"color: #00aaff;\"\u003e100% physical condition.\u003c\/span\u003e\u003cimg src=\"https:\/\/cdn.shopify.com\/s\/files\/1\/0274\/9687\/4095\/files\/fd79a240-e032-4f49-8143-8018cd56556a_cd989898-dab1-4077-9524-4003dc62f8fa_480x480.gif?v=1589963937\" alt=\"\"\u003e\u003c\/strong\u003e\u003cimg src=\"https:\/\/img.shopbase.com\/files\/10093708\/2020\/07\/12\/159457881049fd60b134.jpeg\" data-image=\"126021\"\u003e\u003c\/span\u003e\u003c\/p\u003e\n\u003ch3\u003e\u003cspan style=\"color: #ff2a00;\"\u003eFEATURES \u003c\/span\u003e\u003c\/h3\u003e\n\u003cp\u003e\u003cspan\u003e\u003cstrong\u003e\u003c\/strong\u003e\u003cstrong\u003e\u003cspan style=\"color: #2b00ff;\"\u003eReduces Pain:\u003c\/span\u003e \u003c\/strong\u003eEliminate the pain caused by flat feet, poor walking posture and plantar fasciitis.\u003c\/span\u003e\u003c\/p\u003e\n\u003cp\u003e\u003cspan\u003e\u003cstrong\u003e\u003cspan style=\"color: #2b00ff;\"\u003ePosture Correction:\u003c\/span\u003e \u003c\/strong\u003eStraighten your hips, correct kick knees and muscle imbalance by adjusting the structure of your feet.\u003c\/span\u003e\u003c\/p\u003e\n\u003cp\u003e\u003cspan\u003e\u003cstrong\u003e\u003cspan style=\"color: #2b00ff;\"\u003eEven Pressure Distribution:\u003c\/span\u003e \u003c\/strong\u003eOur three - arch - support design makes sure your weight is evenly distributed across the toes, arch and ball of your feet at all times.\u003c\/span\u003e\u003c\/p\u003e\n\u003cp\u003e\u003cspan\u003e\u003cimg src=\"https:\/\/cdn.shopify.com\/s\/files\/1\/0140\/7962\/3254\/files\/6425cd260991fa7de8c0e794948cec41_large.gif?v=1562833166\" data-image=\"86wjtmh3x7ka\"\u003e\u003c\/span\u003e\u003c\/p\u003e\n\u003ch3\u003e\u003cspan\u003e\u003cstrong\u003e\u003cspan style=\"color: #ff8000;\"\u003eHIGH QUALITY UPPER\u003c\/span\u003e \u003c\/strong\u003e\u003c\/span\u003e\u003c\/h3\u003e\n\u003cli\u003e\u003cspan\u003eDurable and soft suede leather upper which can withstand years of wearing.\u003c\/span\u003e\u003c\/li\u003e\n\u003cli\u003e\u003cspan\u003eGuarantee 100% environmental material, no hurt to animals.\u003c\/span\u003e\u003c\/li\u003e\n\u003cli\u003e\u003cspan\u003eOccasion: Holiday, Daily\u003c\/span\u003e\u003c\/li\u003e\n\u003cli\u003e\u003cspan\u003eToe Type: Open Toe\u003c\/span\u003e\u003c\/li\u003e\n\u003cli\u003e\u003cspan\u003eClosure: Slip-On\u003c\/span\u003e\u003c\/li\u003e\n\u003cli\u003e\u003cspan\u003eAccents: Embroidery\u003c\/span\u003e\u003c\/li\u003e\n\u003cli\u003e\u003cspan\u003eFeature: Breathable, Height Increasing\u003c\/span\u003e\u003c\/li\u003e\n\u003cli\u003e\u003cspan\u003eGender: Women\u003c\/span\u003e\u003c\/li\u003e\n\u003cli\u003e\n\u003cspan\u003eTheme: Summer\u003c\/span\u003e\n\u003cp\u003e\u003cspan style=\"color: #00aaff;\"\u003e\u003cstrong\u003ePREMIUM ORTHOTIC SUPPORT WITH MULTIPLE CUSHIONING LAYERS\u003c\/strong\u003e\u003c\/span\u003e\u003c\/p\u003e\n\u003cp\u003e\u003cspan\u003e\u003cimg alt=\"\" data-src=\"https:\/\/cdn.shopify.com\/s\/files\/1\/0259\/5022\/4472\/files\/ezgif.com-video-to-gif_1_769ae6eb-5d01-4100-9e3b-504255bb67af.gif?v=1581923804\" width=\"382\" height=\"382\" src=\"https:\/\/cdn.shopify.com\/s\/files\/1\/0259\/5022\/4472\/files\/ezgif.com-video-to-gif_1_769ae6eb-5d01-4100-9e3b-504255bb67af.gif?v=1581923804\" lazy=\"loaded\"\u003e\u003c\/span\u003e\u003c\/p\u003e\n\u003cp\u003e\u003cspan\u003eThe premium orthotic insoles, featuring anatomical arch support help \u003cspan style=\"color: #00aaff;\"\u003e\u003cstrong\u003eimprove foot and leg alignment, enhancing comfort\u003c\/strong\u003e\u003c\/span\u003e and \u003cspan style=\"color: #00aaff;\"\u003e\u003cstrong\u003eeasing stress and pain on the heel\u003c\/strong\u003e\u003c\/span\u003e\u003c\/span\u003e\u003c\/p\u003e\n\u003c\/li\u003e\n\u003cdiv class=\"rte\" itemprop=\"description\"\u003e\n\u003cdiv class=\"product-single__description rte\" itemprop=\"description\"\u003e\n\u003cp\u003e\u003cspan style=\"color: #ff8000;\"\u003e\u003cstrong\u003eEASY SIZING\u003c\/strong\u003e\u003c\/span\u003e\u003c\/p\u003e\n\u003cp\u003e\u003cspan\u003e\u003cimg src=\"https:\/\/cdn.shopify.com\/s\/files\/1\/0017\/4843\/4993\/files\/Round_sandal_480x480.png?v=1583218174\" data-image=\"2uhz82dbmv0x\"\u003e \u003cstrong\u003e\u003cimg src=\"https:\/\/cdn.shopify.com\/s\/files\/1\/0075\/0210\/2592\/products\/Recommendation_300x.png?v=1562674164\" alt=\"Dr Home - Three Color Posture Sandals\" data-image=\"wdwzav587ly0\"\u003e\u003c\/strong\u003e\u003c\/span\u003e\u003c\/p\u003e\n\u003cp\u003e \u003c\/p\u003e\n\u003cul\u003e\u003c\/ul\u003e\n\u003ch4\u003e\u003cspan\u003eCLICK\u003cstrong\u003e \u003cspan style=\"color: #ff2a00;\"\u003eADD TO CART\u003c\/span\u003e\u003c\/strong\u003e TO \u003cspan style=\"color: #5a4444;\"\u003eENJOY THE COMFY! \u003c\/span\u003e\u003c\/span\u003e\u003c\/h4\u003e\n\u003cp\u003e\u003cstrong\u003e\u003cspan style=\"color: #5a4444;\"\u003e*Limited Items Available In Stock! Not Sold In Stores*\u003c\/span\u003e\u003c\/strong\u003e\u003c\/p\u003e\n\u003cp\u003e\u003cspan\u003eThe Checkout Process is Guaranteed to be 100% Safe and Secure with Visa, Mastercard, AMex, Discover, Apple Pay or PayPal.\u003c\/span\u003e\u003c\/p\u003e\n\u003cp\u003e\u003cspan\u003e\u003cspan style=\"color: #ff2a00;\"\u003e\u003cstrong\u003e100% Satisfaction Guaranteed With Every Order.\u003c\/strong\u003e\u003c\/span\u003e\u003cimg src=\"https:\/\/cdn.shopify.com\/s\/files\/1\/0117\/2858\/4785\/files\/Untitled_design_480x480.png?v=1584882910\" data-image=\"78gsfjwuovjo\"\u003e \u003c\/span\u003e\u003c\/p\u003e\n\u003cp\u003e\u003cspan style=\"color: #00aaff;\"\u003e\u003cstrong\u003eMONEY BACK GUARANTEE\u003c\/strong\u003e\u003c\/span\u003e\u003c\/p\u003e\n\u003cp\u003e\u003cspan\u003eWe want you to be \u003cspan style=\"color: #2b00ff;\"\u003e\u003cstrong\u003e100% satisfied\u003c\/strong\u003e\u003c\/span\u003e with the products you buy from us. If for ANY reason you are not satisfied with your purchase, we offer iron-clad money back guarantee.\u003c\/span\u003e\u003c\/p\u003e\n\u003cp\u003e\u003cspan\u003e\u003cimg src=\"https:\/\/cdn.shopify.com\/s\/files\/1\/0359\/9151\/9370\/files\/n1_2b9e0c1f-f117-479f-9d96-bb8538077a1d_480x480.png?v=1595703081\" alt=\"\"\u003e\u003c\/span\u003e\u003c\/p\u003e\n\u003c\/div\u003e\n\u003c\/div\u003e\n\u003c\/div\u003e"}
TM - 2020 Dr.Care New Retro Women Comfy Sandals
Product Description
*NOTE: This is the end of summer offers. Try to be faster than the other people before this sales expire. If you have any questions, just contact our support team for more offers/support.

SIMPLEST WAY TO BOTH LOOK AMAZING AND IMPROVE YOUR POSTURE 
#1 BEST SELLER | PREMIUM QUALITY | ARCH SUPPORT | TOE ALIGNMENT | SOFT AND COMFORTABLE
Supports Your Feet, Keep them Comfortable & Makes Your Walk Easier. Offers a Lightweight Feel, Impact Absorption, Durability with a Long-Wearing Cushion. 
Designed by professional podiatrists & orthopedists to correct your posture and give your body the best comfort.
Is joint pain making like frustrating? In most cases, the problem is deep-rooted at the base of your body: your feet. Having a weak imbalance can potentially lead to imbalances in the knees, hips, and muscles.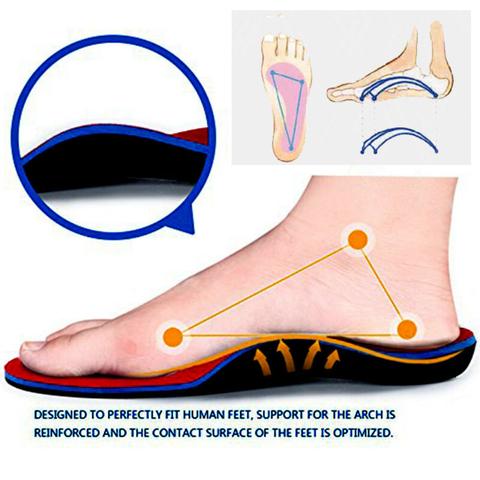 NANO-FOAM
The important invention used in this pair of sandals is that the sole with nano-foam will transformation to fit and comfort on all feet. So this is the most comfortable type of sandals in the world. 
Which is why we think you are going to love the: New Retro Women Comfy Sandals
Helps Control, Stabilize & Balance the Foot. Heat Moldable for a Custom Fit. Absorbs Shock & Reduces Friction to Improve Overall Foot Comfort.
PREVENT HIPS - prevent also muscle imbalances and fixes knock-knee and bow-leg.
PREVENTS HIPS AND MUSCLE IMBALANCE - The hips and muscles are aligned with the proper center of gravity of your body
Save your time, money and health from joint and muscle pain by fixing the base of your entire body: your feet. Walk through life pain free and in 100% physical condition.
FEATURES 
Reduces Pain: Eliminate the pain caused by flat feet, poor walking posture and plantar fasciitis.
Posture Correction: Straighten your hips, correct kick knees and muscle imbalance by adjusting the structure of your feet.
Even Pressure Distribution: Our three - arch - support design makes sure your weight is evenly distributed across the toes, arch and ball of your feet at all times.
HIGH QUALITY UPPER

 
Durable and soft suede leather upper which can withstand years of wearing.
Guarantee 100% environmental material, no hurt to animals.
Occasion: Holiday, Daily
Toe Type: Open Toe
Closure: Slip-On
Accents: Embroidery
Feature: Breathable, Height Increasing
Gender: Women
Theme: Summer
PREMIUM ORTHOTIC SUPPORT WITH MULTIPLE CUSHIONING LAYERS
The premium orthotic insoles, featuring anatomical arch support help improve foot and leg alignment, enhancing comfort and easing stress and pain on the heel
EASY SIZING
CLICK 

ADD TO CART

 TO 

ENJOY THE COMFY! 
*Limited Items Available In Stock! Not Sold In Stores*
The Checkout Process is Guaranteed to be 100% Safe and Secure with Visa, Mastercard, AMex, Discover, Apple Pay or PayPal.
100% Satisfaction Guaranteed With Every Order.
MONEY BACK GUARANTEE
We want you to be 100% satisfied with the products you buy from us. If for ANY reason you are not satisfied with your purchase, we offer iron-clad money back guarantee.