{"id":5552942219419,"title":"2021 Autumn\/Winter Warm Mid-Calf Boots Snow Shoes","handle":"2020-winter-warm-mid-calf-boots-snow-shoes","description":"\u003cp\u003e \u003c\/p\u003e\n\u003cul class=\"a-unordered-list a-vertical a-spacing-mini\"\u003e\n\u003cli\u003e\u003cspan class=\"a-list-item\"\u003eUpper material: PU\u003c\/span\u003e\u003c\/li\u003e\n\u003cli\u003e\u003cspan class=\"a-list-item\"\u003eProvide Good ARCH SUPPORT: Distribute Pressure Evenly, Correct Poor Posture, Super Comfortable For All Day Walking.\u003c\/span\u003e\u003c\/li\u003e\n\u003cli\u003e\u003cspan class=\"a-list-item\"\u003eAdjustable features: winter boot features a lace-up closure for an adjustable, secure fit.\u003c\/span\u003e\u003c\/li\u003e\n\u003cli\u003e\u003cspan class=\"a-list-item\"\u003eThe Classic Boots is an icon of casual style, pair well with practically anything – try a flowy floral dress, a silk slip, or loose boyfriend jeans and a velvet top.\u003c\/span\u003e\u003c\/li\u003e\n\u003cli\u003e\u003cspan class=\"a-list-item\"\u003eThese Autumn\/Winter Warm Mid-Calf Boots are perfect for both all around the house and outdoor comfort. No more cold feet, you can count on this snow boots to keep your feet warm, dry, and feeling great!\u003c\/span\u003e\u003c\/li\u003e\n\u003c\/ul\u003e\n\u003cdiv class=\"product-single__description rte\"\u003e\n\u003cp\u003e \u003c\/p\u003e\n\u003cp\u003e\u003cimg class=\"sep-lazyload lazyautosizes ls-is-cached lazyloaded\" data-sizes=\"auto\" alt=\"\" width=\"480\" data-aspect-ratio=\"1.0\" data-srcset=\"https:\/\/img.staticdj.com\/9aa23d4978e76aab30e83e125714ad3d_180.jpeg 180w, https:\/\/img.staticdj.com\/9aa23d4978e76aab30e83e125714ad3d_360.jpeg 360w, https:\/\/img.staticdj.com\/9aa23d4978e76aab30e83e125714ad3d_540.jpeg 540w, https:\/\/img.staticdj.com\/9aa23d4978e76aab30e83e125714ad3d_720.jpeg 720w, https:\/\/img.staticdj.com\/9aa23d4978e76aab30e83e125714ad3d_900.jpeg 900w, https:\/\/img.staticdj.com\/9aa23d4978e76aab30e83e125714ad3d_1080.jpeg 1080w, https:\/\/img.staticdj.com\/9aa23d4978e76aab30e83e125714ad3d_1296.jpeg 1296w, https:\/\/img.staticdj.com\/9aa23d4978e76aab30e83e125714ad3d_1512.jpeg 1512w, https:\/\/img.staticdj.com\/9aa23d4978e76aab30e83e125714ad3d_1728.jpeg 1728w, https:\/\/img.staticdj.com\/9aa23d4978e76aab30e83e125714ad3d_1944.jpeg 1944w, https:\/\/img.staticdj.com\/9aa23d4978e76aab30e83e125714ad3d_2160.jpeg 2160w, https:\/\/img.staticdj.com\/9aa23d4978e76aab30e83e125714ad3d_2376.jpeg 2376w, https:\/\/img.staticdj.com\/9aa23d4978e76aab30e83e125714ad3d_2592.jpeg 2592w, https:\/\/img.staticdj.com\/9aa23d4978e76aab30e83e125714ad3d_2808.jpeg 2808w, https:\/\/img.staticdj.com\/9aa23d4978e76aab30e83e125714ad3d_3024.jpeg 3024w\" sizes=\"480px\" srcset=\"https:\/\/img.staticdj.com\/9aa23d4978e76aab30e83e125714ad3d_180.jpeg 180w, https:\/\/img.staticdj.com\/9aa23d4978e76aab30e83e125714ad3d_360.jpeg 360w, https:\/\/img.staticdj.com\/9aa23d4978e76aab30e83e125714ad3d_540.jpeg 540w, https:\/\/img.staticdj.com\/9aa23d4978e76aab30e83e125714ad3d_720.jpeg 720w, https:\/\/img.staticdj.com\/9aa23d4978e76aab30e83e125714ad3d_900.jpeg 900w, https:\/\/img.staticdj.com\/9aa23d4978e76aab30e83e125714ad3d_1080.jpeg 1080w, https:\/\/img.staticdj.com\/9aa23d4978e76aab30e83e125714ad3d_1296.jpeg 1296w, https:\/\/img.staticdj.com\/9aa23d4978e76aab30e83e125714ad3d_1512.jpeg 1512w, https:\/\/img.staticdj.com\/9aa23d4978e76aab30e83e125714ad3d_1728.jpeg 1728w, https:\/\/img.staticdj.com\/9aa23d4978e76aab30e83e125714ad3d_1944.jpeg 1944w, https:\/\/img.staticdj.com\/9aa23d4978e76aab30e83e125714ad3d_2160.jpeg 2160w, https:\/\/img.staticdj.com\/9aa23d4978e76aab30e83e125714ad3d_2376.jpeg 2376w, https:\/\/img.staticdj.com\/9aa23d4978e76aab30e83e125714ad3d_2592.jpeg 2592w, https:\/\/img.staticdj.com\/9aa23d4978e76aab30e83e125714ad3d_2808.jpeg 2808w, https:\/\/img.staticdj.com\/9aa23d4978e76aab30e83e125714ad3d_3024.jpeg 3024w\"\u003e\u003c\/p\u003e\n\u003cp\u003e\u003cimg src=\"https:\/\/cdn.shopify.com\/s\/files\/1\/0456\/5732\/5727\/files\/e77bb410ef398c0997d8d75f493bd3a4_1080x_14e1d6d0-c225-4e9a-963a-bf9a51e153b9_480x480.jpg?v=1597979410\" alt=\"\"\u003e\u003c\/p\u003e\n\u003cp\u003e\u003cimg src=\"https:\/\/cdn.shopify.com\/s\/files\/1\/0456\/5732\/5727\/files\/91eb0a150e158f81249e818127f7103c_1080x_5dbc6dc6-91f4-4025-a1df-c991eebf794d_480x480.jpg?v=1597979366\" alt=\"\"\u003e\u003c\/p\u003e\n\u003cp\u003e\u003cimg src=\"https:\/\/cdn.shopify.com\/s\/files\/1\/0456\/5732\/5727\/files\/0a23bf26d53cbd1052433d9257027346_720_480x480.jpg?v=1597979546\" alt=\"\"\u003e\u003c\/p\u003e\n\u003cp\u003e\u003cimg src=\"https:\/\/cdn.shopifycdn.net\/s\/files\/1\/0451\/8520\/4379\/files\/womens-shoe-size-conversion-2020090802.jpg?v=1599529686\" alt=\"\"\u003e\u003c\/p\u003e\n\u003cp\u003eDue to the differences in lighting and shooting angle, the color of the pictures might?be slightly different from the actual objects. The images shown here is for reference only.\u003c\/p\u003e\n\u003cdiv\u003e\u003c\/div\u003e\n\u003cdiv\u003e\u003c\/div\u003e\n\u003c\/div\u003e\n\u003cdiv id=\"gtx-trans\" style=\"position: absolute; left: 12px; top: 142.076px;\"\u003e\n\u003cdiv class=\"gtx-trans-icon\"\u003e\u003c\/div\u003e\n\u003c\/div\u003e","published_at":"2020-08-20T19:58:29-07:00","created_at":"2020-08-30T22:47:55-07:00","vendor":"Womenshoess","type":"","tags":["Boots","Snow Shoes"],"price":3999,"price_min":3999,"price_max":3999,"available":true,"price_varies":false,"compare_at_price":7998,"compare_at_price_min":7998,"compare_at_price_max":7998,"compare_at_price_varies":false,"variants":[{"id":35725690765467,"title":"black \/ US5","option1":"black","option2":"US5","option3":null,"sku":"","requires_shipping":true,"taxable":true,"featured_image":{"id":18801718263963,"product_id":5552942219419,"position":4,"created_at":"2020-08-30T22:47:55-07:00","updated_at":"2020-08-30T23:42:59-07:00","alt":null,"width":600,"height":600,"src":"https:\/\/cdn.shopify.com\/s\/files\/1\/0451\/8520\/4379\/products\/0a23bf26d53cbd1052433d9257027346_720.jpg?v=1598856179","variant_ids":[35725690765467,35725690798235,35725690831003,35725690863771,35725690929307,35725690994843,35725691027611]},"available":true,"name":"2021 Autumn\/Winter Warm Mid-Calf Boots Snow Shoes - black \/ US5","public_title":"black \/ US5","options":["black","US5"],"price":3999,"weight":0,"compare_at_price":7998,"inventory_management":null,"barcode":null,"featured_media":{"alt":null,"id":10976477511835,"position":4,"preview_image":{"aspect_ratio":1.0,"height":600,"width":600,"src":"https:\/\/cdn.shopify.com\/s\/files\/1\/0451\/8520\/4379\/products\/0a23bf26d53cbd1052433d9257027346_720.jpg?v=1598852875"}},"requires_selling_plan":false,"selling_plan_allocations":[]},{"id":35725690798235,"title":"black \/ US6","option1":"black","option2":"US6","option3":null,"sku":"","requires_shipping":true,"taxable":true,"featured_image":{"id":18801718263963,"product_id":5552942219419,"position":4,"created_at":"2020-08-30T22:47:55-07:00","updated_at":"2020-08-30T23:42:59-07:00","alt":null,"width":600,"height":600,"src":"https:\/\/cdn.shopify.com\/s\/files\/1\/0451\/8520\/4379\/products\/0a23bf26d53cbd1052433d9257027346_720.jpg?v=1598856179","variant_ids":[35725690765467,35725690798235,35725690831003,35725690863771,35725690929307,35725690994843,35725691027611]},"available":true,"name":"2021 Autumn\/Winter Warm Mid-Calf Boots Snow Shoes - black \/ US6","public_title":"black \/ US6","options":["black","US6"],"price":3999,"weight":0,"compare_at_price":7998,"inventory_management":null,"barcode":null,"featured_media":{"alt":null,"id":10976477511835,"position":4,"preview_image":{"aspect_ratio":1.0,"height":600,"width":600,"src":"https:\/\/cdn.shopify.com\/s\/files\/1\/0451\/8520\/4379\/products\/0a23bf26d53cbd1052433d9257027346_720.jpg?v=1598852875"}},"requires_selling_plan":false,"selling_plan_allocations":[]},{"id":35725690831003,"title":"black \/ US6.5","option1":"black","option2":"US6.5","option3":null,"sku":"","requires_shipping":true,"taxable":true,"featured_image":{"id":18801718263963,"product_id":5552942219419,"position":4,"created_at":"2020-08-30T22:47:55-07:00","updated_at":"2020-08-30T23:42:59-07:00","alt":null,"width":600,"height":600,"src":"https:\/\/cdn.shopify.com\/s\/files\/1\/0451\/8520\/4379\/products\/0a23bf26d53cbd1052433d9257027346_720.jpg?v=1598856179","variant_ids":[35725690765467,35725690798235,35725690831003,35725690863771,35725690929307,35725690994843,35725691027611]},"available":true,"name":"2021 Autumn\/Winter Warm Mid-Calf Boots Snow Shoes - black \/ US6.5","public_title":"black \/ US6.5","options":["black","US6.5"],"price":3999,"weight":0,"compare_at_price":7998,"inventory_management":null,"barcode":null,"featured_media":{"alt":null,"id":10976477511835,"position":4,"preview_image":{"aspect_ratio":1.0,"height":600,"width":600,"src":"https:\/\/cdn.shopify.com\/s\/files\/1\/0451\/8520\/4379\/products\/0a23bf26d53cbd1052433d9257027346_720.jpg?v=1598852875"}},"requires_selling_plan":false,"selling_plan_allocations":[]},{"id":35725690863771,"title":"black \/ US7.5","option1":"black","option2":"US7.5","option3":null,"sku":"","requires_shipping":true,"taxable":true,"featured_image":{"id":18801718263963,"product_id":5552942219419,"position":4,"created_at":"2020-08-30T22:47:55-07:00","updated_at":"2020-08-30T23:42:59-07:00","alt":null,"width":600,"height":600,"src":"https:\/\/cdn.shopify.com\/s\/files\/1\/0451\/8520\/4379\/products\/0a23bf26d53cbd1052433d9257027346_720.jpg?v=1598856179","variant_ids":[35725690765467,35725690798235,35725690831003,35725690863771,35725690929307,35725690994843,35725691027611]},"available":true,"name":"2021 Autumn\/Winter Warm Mid-Calf Boots Snow Shoes - black \/ US7.5","public_title":"black \/ US7.5","options":["black","US7.5"],"price":3999,"weight":0,"compare_at_price":7998,"inventory_management":null,"barcode":null,"featured_media":{"alt":null,"id":10976477511835,"position":4,"preview_image":{"aspect_ratio":1.0,"height":600,"width":600,"src":"https:\/\/cdn.shopify.com\/s\/files\/1\/0451\/8520\/4379\/products\/0a23bf26d53cbd1052433d9257027346_720.jpg?v=1598852875"}},"requires_selling_plan":false,"selling_plan_allocations":[]},{"id":35725690929307,"title":"black \/ US9","option1":"black","option2":"US9","option3":null,"sku":"","requires_shipping":true,"taxable":true,"featured_image":{"id":18801718263963,"product_id":5552942219419,"position":4,"created_at":"2020-08-30T22:47:55-07:00","updated_at":"2020-08-30T23:42:59-07:00","alt":null,"width":600,"height":600,"src":"https:\/\/cdn.shopify.com\/s\/files\/1\/0451\/8520\/4379\/products\/0a23bf26d53cbd1052433d9257027346_720.jpg?v=1598856179","variant_ids":[35725690765467,35725690798235,35725690831003,35725690863771,35725690929307,35725690994843,35725691027611]},"available":true,"name":"2021 Autumn\/Winter Warm Mid-Calf Boots Snow Shoes - black \/ US9","public_title":"black \/ US9","options":["black","US9"],"price":3999,"weight":0,"compare_at_price":7998,"inventory_management":null,"barcode":null,"featured_media":{"alt":null,"id":10976477511835,"position":4,"preview_image":{"aspect_ratio":1.0,"height":600,"width":600,"src":"https:\/\/cdn.shopify.com\/s\/files\/1\/0451\/8520\/4379\/products\/0a23bf26d53cbd1052433d9257027346_720.jpg?v=1598852875"}},"requires_selling_plan":false,"selling_plan_allocations":[]},{"id":35725690994843,"title":"black \/ US10","option1":"black","option2":"US10","option3":null,"sku":"","requires_shipping":true,"taxable":true,"featured_image":{"id":18801718263963,"product_id":5552942219419,"position":4,"created_at":"2020-08-30T22:47:55-07:00","updated_at":"2020-08-30T23:42:59-07:00","alt":null,"width":600,"height":600,"src":"https:\/\/cdn.shopify.com\/s\/files\/1\/0451\/8520\/4379\/products\/0a23bf26d53cbd1052433d9257027346_720.jpg?v=1598856179","variant_ids":[35725690765467,35725690798235,35725690831003,35725690863771,35725690929307,35725690994843,35725691027611]},"available":true,"name":"2021 Autumn\/Winter Warm Mid-Calf Boots Snow Shoes - black \/ US10","public_title":"black \/ US10","options":["black","US10"],"price":3999,"weight":0,"compare_at_price":7998,"inventory_management":null,"barcode":null,"featured_media":{"alt":null,"id":10976477511835,"position":4,"preview_image":{"aspect_ratio":1.0,"height":600,"width":600,"src":"https:\/\/cdn.shopify.com\/s\/files\/1\/0451\/8520\/4379\/products\/0a23bf26d53cbd1052433d9257027346_720.jpg?v=1598852875"}},"requires_selling_plan":false,"selling_plan_allocations":[]},{"id":35725691027611,"title":"black \/ US10.5","option1":"black","option2":"US10.5","option3":null,"sku":"","requires_shipping":true,"taxable":true,"featured_image":{"id":18801718263963,"product_id":5552942219419,"position":4,"created_at":"2020-08-30T22:47:55-07:00","updated_at":"2020-08-30T23:42:59-07:00","alt":null,"width":600,"height":600,"src":"https:\/\/cdn.shopify.com\/s\/files\/1\/0451\/8520\/4379\/products\/0a23bf26d53cbd1052433d9257027346_720.jpg?v=1598856179","variant_ids":[35725690765467,35725690798235,35725690831003,35725690863771,35725690929307,35725690994843,35725691027611]},"available":true,"name":"2021 Autumn\/Winter Warm Mid-Calf Boots Snow Shoes - black \/ US10.5","public_title":"black \/ US10.5","options":["black","US10.5"],"price":3999,"weight":0,"compare_at_price":7998,"inventory_management":null,"barcode":null,"featured_media":{"alt":null,"id":10976477511835,"position":4,"preview_image":{"aspect_ratio":1.0,"height":600,"width":600,"src":"https:\/\/cdn.shopify.com\/s\/files\/1\/0451\/8520\/4379\/products\/0a23bf26d53cbd1052433d9257027346_720.jpg?v=1598852875"}},"requires_selling_plan":false,"selling_plan_allocations":[]},{"id":35725691060379,"title":"gray \/ US5","option1":"gray","option2":"US5","option3":null,"sku":"","requires_shipping":true,"taxable":true,"featured_image":{"id":18801718296731,"product_id":5552942219419,"position":5,"created_at":"2020-08-30T22:47:55-07:00","updated_at":"2020-08-30T23:42:59-07:00","alt":null,"width":600,"height":600,"src":"https:\/\/cdn.shopify.com\/s\/files\/1\/0451\/8520\/4379\/products\/dd8cbf64449d5ec9057d27f7cc54328e_1080x_7faf6e2f-2b49-4db2-b2e2-17b456f53c94.jpg?v=1598856179","variant_ids":[35725691060379,35725691093147,35725691125915,35725691158683,35725691224219,35725691289755,35725691322523]},"available":true,"name":"2021 Autumn\/Winter Warm Mid-Calf Boots Snow Shoes - gray \/ US5","public_title":"gray \/ US5","options":["gray","US5"],"price":3999,"weight":0,"compare_at_price":7998,"inventory_management":null,"barcode":null,"featured_media":{"alt":null,"id":10976477577371,"position":5,"preview_image":{"aspect_ratio":1.0,"height":600,"width":600,"src":"https:\/\/cdn.shopify.com\/s\/files\/1\/0451\/8520\/4379\/products\/dd8cbf64449d5ec9057d27f7cc54328e_1080x_7faf6e2f-2b49-4db2-b2e2-17b456f53c94.jpg?v=1598852875"}},"requires_selling_plan":false,"selling_plan_allocations":[]},{"id":35725691093147,"title":"gray \/ US6","option1":"gray","option2":"US6","option3":null,"sku":"","requires_shipping":true,"taxable":true,"featured_image":{"id":18801718296731,"product_id":5552942219419,"position":5,"created_at":"2020-08-30T22:47:55-07:00","updated_at":"2020-08-30T23:42:59-07:00","alt":null,"width":600,"height":600,"src":"https:\/\/cdn.shopify.com\/s\/files\/1\/0451\/8520\/4379\/products\/dd8cbf64449d5ec9057d27f7cc54328e_1080x_7faf6e2f-2b49-4db2-b2e2-17b456f53c94.jpg?v=1598856179","variant_ids":[35725691060379,35725691093147,35725691125915,35725691158683,35725691224219,35725691289755,35725691322523]},"available":true,"name":"2021 Autumn\/Winter Warm Mid-Calf Boots Snow Shoes - gray \/ US6","public_title":"gray \/ US6","options":["gray","US6"],"price":3999,"weight":0,"compare_at_price":7998,"inventory_management":null,"barcode":null,"featured_media":{"alt":null,"id":10976477577371,"position":5,"preview_image":{"aspect_ratio":1.0,"height":600,"width":600,"src":"https:\/\/cdn.shopify.com\/s\/files\/1\/0451\/8520\/4379\/products\/dd8cbf64449d5ec9057d27f7cc54328e_1080x_7faf6e2f-2b49-4db2-b2e2-17b456f53c94.jpg?v=1598852875"}},"requires_selling_plan":false,"selling_plan_allocations":[]},{"id":35725691125915,"title":"gray \/ US6.5","option1":"gray","option2":"US6.5","option3":null,"sku":"","requires_shipping":true,"taxable":true,"featured_image":{"id":18801718296731,"product_id":5552942219419,"position":5,"created_at":"2020-08-30T22:47:55-07:00","updated_at":"2020-08-30T23:42:59-07:00","alt":null,"width":600,"height":600,"src":"https:\/\/cdn.shopify.com\/s\/files\/1\/0451\/8520\/4379\/products\/dd8cbf64449d5ec9057d27f7cc54328e_1080x_7faf6e2f-2b49-4db2-b2e2-17b456f53c94.jpg?v=1598856179","variant_ids":[35725691060379,35725691093147,35725691125915,35725691158683,35725691224219,35725691289755,35725691322523]},"available":true,"name":"2021 Autumn\/Winter Warm Mid-Calf Boots Snow Shoes - gray \/ US6.5","public_title":"gray \/ US6.5","options":["gray","US6.5"],"price":3999,"weight":0,"compare_at_price":7998,"inventory_management":null,"barcode":null,"featured_media":{"alt":null,"id":10976477577371,"position":5,"preview_image":{"aspect_ratio":1.0,"height":600,"width":600,"src":"https:\/\/cdn.shopify.com\/s\/files\/1\/0451\/8520\/4379\/products\/dd8cbf64449d5ec9057d27f7cc54328e_1080x_7faf6e2f-2b49-4db2-b2e2-17b456f53c94.jpg?v=1598852875"}},"requires_selling_plan":false,"selling_plan_allocations":[]},{"id":35725691158683,"title":"gray \/ US7.5","option1":"gray","option2":"US7.5","option3":null,"sku":"","requires_shipping":true,"taxable":true,"featured_image":{"id":18801718296731,"product_id":5552942219419,"position":5,"created_at":"2020-08-30T22:47:55-07:00","updated_at":"2020-08-30T23:42:59-07:00","alt":null,"width":600,"height":600,"src":"https:\/\/cdn.shopify.com\/s\/files\/1\/0451\/8520\/4379\/products\/dd8cbf64449d5ec9057d27f7cc54328e_1080x_7faf6e2f-2b49-4db2-b2e2-17b456f53c94.jpg?v=1598856179","variant_ids":[35725691060379,35725691093147,35725691125915,35725691158683,35725691224219,35725691289755,35725691322523]},"available":true,"name":"2021 Autumn\/Winter Warm Mid-Calf Boots Snow Shoes - gray \/ US7.5","public_title":"gray \/ US7.5","options":["gray","US7.5"],"price":3999,"weight":0,"compare_at_price":7998,"inventory_management":null,"barcode":null,"featured_media":{"alt":null,"id":10976477577371,"position":5,"preview_image":{"aspect_ratio":1.0,"height":600,"width":600,"src":"https:\/\/cdn.shopify.com\/s\/files\/1\/0451\/8520\/4379\/products\/dd8cbf64449d5ec9057d27f7cc54328e_1080x_7faf6e2f-2b49-4db2-b2e2-17b456f53c94.jpg?v=1598852875"}},"requires_selling_plan":false,"selling_plan_allocations":[]},{"id":35725691224219,"title":"gray \/ US9","option1":"gray","option2":"US9","option3":null,"sku":"","requires_shipping":true,"taxable":true,"featured_image":{"id":18801718296731,"product_id":5552942219419,"position":5,"created_at":"2020-08-30T22:47:55-07:00","updated_at":"2020-08-30T23:42:59-07:00","alt":null,"width":600,"height":600,"src":"https:\/\/cdn.shopify.com\/s\/files\/1\/0451\/8520\/4379\/products\/dd8cbf64449d5ec9057d27f7cc54328e_1080x_7faf6e2f-2b49-4db2-b2e2-17b456f53c94.jpg?v=1598856179","variant_ids":[35725691060379,35725691093147,35725691125915,35725691158683,35725691224219,35725691289755,35725691322523]},"available":true,"name":"2021 Autumn\/Winter Warm Mid-Calf Boots Snow Shoes - gray \/ US9","public_title":"gray \/ US9","options":["gray","US9"],"price":3999,"weight":0,"compare_at_price":7998,"inventory_management":null,"barcode":null,"featured_media":{"alt":null,"id":10976477577371,"position":5,"preview_image":{"aspect_ratio":1.0,"height":600,"width":600,"src":"https:\/\/cdn.shopify.com\/s\/files\/1\/0451\/8520\/4379\/products\/dd8cbf64449d5ec9057d27f7cc54328e_1080x_7faf6e2f-2b49-4db2-b2e2-17b456f53c94.jpg?v=1598852875"}},"requires_selling_plan":false,"selling_plan_allocations":[]},{"id":35725691289755,"title":"gray \/ US10","option1":"gray","option2":"US10","option3":null,"sku":"","requires_shipping":true,"taxable":true,"featured_image":{"id":18801718296731,"product_id":5552942219419,"position":5,"created_at":"2020-08-30T22:47:55-07:00","updated_at":"2020-08-30T23:42:59-07:00","alt":null,"width":600,"height":600,"src":"https:\/\/cdn.shopify.com\/s\/files\/1\/0451\/8520\/4379\/products\/dd8cbf64449d5ec9057d27f7cc54328e_1080x_7faf6e2f-2b49-4db2-b2e2-17b456f53c94.jpg?v=1598856179","variant_ids":[35725691060379,35725691093147,35725691125915,35725691158683,35725691224219,35725691289755,35725691322523]},"available":true,"name":"2021 Autumn\/Winter Warm Mid-Calf Boots Snow Shoes - gray \/ US10","public_title":"gray \/ US10","options":["gray","US10"],"price":3999,"weight":0,"compare_at_price":7998,"inventory_management":null,"barcode":null,"featured_media":{"alt":null,"id":10976477577371,"position":5,"preview_image":{"aspect_ratio":1.0,"height":600,"width":600,"src":"https:\/\/cdn.shopify.com\/s\/files\/1\/0451\/8520\/4379\/products\/dd8cbf64449d5ec9057d27f7cc54328e_1080x_7faf6e2f-2b49-4db2-b2e2-17b456f53c94.jpg?v=1598852875"}},"requires_selling_plan":false,"selling_plan_allocations":[]},{"id":35725691322523,"title":"gray \/ US10.5","option1":"gray","option2":"US10.5","option3":null,"sku":"","requires_shipping":true,"taxable":true,"featured_image":{"id":18801718296731,"product_id":5552942219419,"position":5,"created_at":"2020-08-30T22:47:55-07:00","updated_at":"2020-08-30T23:42:59-07:00","alt":null,"width":600,"height":600,"src":"https:\/\/cdn.shopify.com\/s\/files\/1\/0451\/8520\/4379\/products\/dd8cbf64449d5ec9057d27f7cc54328e_1080x_7faf6e2f-2b49-4db2-b2e2-17b456f53c94.jpg?v=1598856179","variant_ids":[35725691060379,35725691093147,35725691125915,35725691158683,35725691224219,35725691289755,35725691322523]},"available":true,"name":"2021 Autumn\/Winter Warm Mid-Calf Boots Snow Shoes - gray \/ US10.5","public_title":"gray \/ US10.5","options":["gray","US10.5"],"price":3999,"weight":0,"compare_at_price":7998,"inventory_management":null,"barcode":null,"featured_media":{"alt":null,"id":10976477577371,"position":5,"preview_image":{"aspect_ratio":1.0,"height":600,"width":600,"src":"https:\/\/cdn.shopify.com\/s\/files\/1\/0451\/8520\/4379\/products\/dd8cbf64449d5ec9057d27f7cc54328e_1080x_7faf6e2f-2b49-4db2-b2e2-17b456f53c94.jpg?v=1598852875"}},"requires_selling_plan":false,"selling_plan_allocations":[]},{"id":35725691355291,"title":"purple \/ US5","option1":"purple","option2":"US5","option3":null,"sku":"","requires_shipping":true,"taxable":true,"featured_image":{"id":18801718034587,"product_id":5552942219419,"position":1,"created_at":"2020-08-30T22:47:55-07:00","updated_at":"2020-08-30T23:42:59-07:00","alt":null,"width":600,"height":600,"src":"https:\/\/cdn.shopify.com\/s\/files\/1\/0451\/8520\/4379\/products\/7e36b9ef38e474624856ddad47ac7f41_1080x_31927a77-084d-4831-9810-4ee54cca6161.jpg?v=1598856179","variant_ids":[35725691355291,35725691388059,35725691420827,35725691486363,35725691617435,35725691748507,35725691781275]},"available":true,"name":"2021 Autumn\/Winter Warm Mid-Calf Boots Snow Shoes - purple \/ US5","public_title":"purple \/ US5","options":["purple","US5"],"price":3999,"weight":0,"compare_at_price":7998,"inventory_management":null,"barcode":null,"featured_media":{"alt":null,"id":10976477282459,"position":1,"preview_image":{"aspect_ratio":1.0,"height":600,"width":600,"src":"https:\/\/cdn.shopify.com\/s\/files\/1\/0451\/8520\/4379\/products\/7e36b9ef38e474624856ddad47ac7f41_1080x_31927a77-084d-4831-9810-4ee54cca6161.jpg?v=1598852875"}},"requires_selling_plan":false,"selling_plan_allocations":[]},{"id":35725691388059,"title":"purple \/ US6","option1":"purple","option2":"US6","option3":null,"sku":"","requires_shipping":true,"taxable":true,"featured_image":{"id":18801718034587,"product_id":5552942219419,"position":1,"created_at":"2020-08-30T22:47:55-07:00","updated_at":"2020-08-30T23:42:59-07:00","alt":null,"width":600,"height":600,"src":"https:\/\/cdn.shopify.com\/s\/files\/1\/0451\/8520\/4379\/products\/7e36b9ef38e474624856ddad47ac7f41_1080x_31927a77-084d-4831-9810-4ee54cca6161.jpg?v=1598856179","variant_ids":[35725691355291,35725691388059,35725691420827,35725691486363,35725691617435,35725691748507,35725691781275]},"available":true,"name":"2021 Autumn\/Winter Warm Mid-Calf Boots Snow Shoes - purple \/ US6","public_title":"purple \/ US6","options":["purple","US6"],"price":3999,"weight":0,"compare_at_price":7998,"inventory_management":null,"barcode":null,"featured_media":{"alt":null,"id":10976477282459,"position":1,"preview_image":{"aspect_ratio":1.0,"height":600,"width":600,"src":"https:\/\/cdn.shopify.com\/s\/files\/1\/0451\/8520\/4379\/products\/7e36b9ef38e474624856ddad47ac7f41_1080x_31927a77-084d-4831-9810-4ee54cca6161.jpg?v=1598852875"}},"requires_selling_plan":false,"selling_plan_allocations":[]},{"id":35725691420827,"title":"purple \/ US6.5","option1":"purple","option2":"US6.5","option3":null,"sku":"","requires_shipping":true,"taxable":true,"featured_image":{"id":18801718034587,"product_id":5552942219419,"position":1,"created_at":"2020-08-30T22:47:55-07:00","updated_at":"2020-08-30T23:42:59-07:00","alt":null,"width":600,"height":600,"src":"https:\/\/cdn.shopify.com\/s\/files\/1\/0451\/8520\/4379\/products\/7e36b9ef38e474624856ddad47ac7f41_1080x_31927a77-084d-4831-9810-4ee54cca6161.jpg?v=1598856179","variant_ids":[35725691355291,35725691388059,35725691420827,35725691486363,35725691617435,35725691748507,35725691781275]},"available":true,"name":"2021 Autumn\/Winter Warm Mid-Calf Boots Snow Shoes - purple \/ US6.5","public_title":"purple \/ US6.5","options":["purple","US6.5"],"price":3999,"weight":0,"compare_at_price":7998,"inventory_management":null,"barcode":null,"featured_media":{"alt":null,"id":10976477282459,"position":1,"preview_image":{"aspect_ratio":1.0,"height":600,"width":600,"src":"https:\/\/cdn.shopify.com\/s\/files\/1\/0451\/8520\/4379\/products\/7e36b9ef38e474624856ddad47ac7f41_1080x_31927a77-084d-4831-9810-4ee54cca6161.jpg?v=1598852875"}},"requires_selling_plan":false,"selling_plan_allocations":[]},{"id":35725691486363,"title":"purple \/ US7.5","option1":"purple","option2":"US7.5","option3":null,"sku":"","requires_shipping":true,"taxable":true,"featured_image":{"id":18801718034587,"product_id":5552942219419,"position":1,"created_at":"2020-08-30T22:47:55-07:00","updated_at":"2020-08-30T23:42:59-07:00","alt":null,"width":600,"height":600,"src":"https:\/\/cdn.shopify.com\/s\/files\/1\/0451\/8520\/4379\/products\/7e36b9ef38e474624856ddad47ac7f41_1080x_31927a77-084d-4831-9810-4ee54cca6161.jpg?v=1598856179","variant_ids":[35725691355291,35725691388059,35725691420827,35725691486363,35725691617435,35725691748507,35725691781275]},"available":true,"name":"2021 Autumn\/Winter Warm Mid-Calf Boots Snow Shoes - purple \/ US7.5","public_title":"purple \/ US7.5","options":["purple","US7.5"],"price":3999,"weight":0,"compare_at_price":7998,"inventory_management":null,"barcode":null,"featured_media":{"alt":null,"id":10976477282459,"position":1,"preview_image":{"aspect_ratio":1.0,"height":600,"width":600,"src":"https:\/\/cdn.shopify.com\/s\/files\/1\/0451\/8520\/4379\/products\/7e36b9ef38e474624856ddad47ac7f41_1080x_31927a77-084d-4831-9810-4ee54cca6161.jpg?v=1598852875"}},"requires_selling_plan":false,"selling_plan_allocations":[]},{"id":35725691617435,"title":"purple \/ US9","option1":"purple","option2":"US9","option3":null,"sku":"","requires_shipping":true,"taxable":true,"featured_image":{"id":18801718034587,"product_id":5552942219419,"position":1,"created_at":"2020-08-30T22:47:55-07:00","updated_at":"2020-08-30T23:42:59-07:00","alt":null,"width":600,"height":600,"src":"https:\/\/cdn.shopify.com\/s\/files\/1\/0451\/8520\/4379\/products\/7e36b9ef38e474624856ddad47ac7f41_1080x_31927a77-084d-4831-9810-4ee54cca6161.jpg?v=1598856179","variant_ids":[35725691355291,35725691388059,35725691420827,35725691486363,35725691617435,35725691748507,35725691781275]},"available":true,"name":"2021 Autumn\/Winter Warm Mid-Calf Boots Snow Shoes - purple \/ US9","public_title":"purple \/ US9","options":["purple","US9"],"price":3999,"weight":0,"compare_at_price":7998,"inventory_management":null,"barcode":null,"featured_media":{"alt":null,"id":10976477282459,"position":1,"preview_image":{"aspect_ratio":1.0,"height":600,"width":600,"src":"https:\/\/cdn.shopify.com\/s\/files\/1\/0451\/8520\/4379\/products\/7e36b9ef38e474624856ddad47ac7f41_1080x_31927a77-084d-4831-9810-4ee54cca6161.jpg?v=1598852875"}},"requires_selling_plan":false,"selling_plan_allocations":[]},{"id":35725691748507,"title":"purple \/ US10","option1":"purple","option2":"US10","option3":null,"sku":"","requires_shipping":true,"taxable":true,"featured_image":{"id":18801718034587,"product_id":5552942219419,"position":1,"created_at":"2020-08-30T22:47:55-07:00","updated_at":"2020-08-30T23:42:59-07:00","alt":null,"width":600,"height":600,"src":"https:\/\/cdn.shopify.com\/s\/files\/1\/0451\/8520\/4379\/products\/7e36b9ef38e474624856ddad47ac7f41_1080x_31927a77-084d-4831-9810-4ee54cca6161.jpg?v=1598856179","variant_ids":[35725691355291,35725691388059,35725691420827,35725691486363,35725691617435,35725691748507,35725691781275]},"available":true,"name":"2021 Autumn\/Winter Warm Mid-Calf Boots Snow Shoes - purple \/ US10","public_title":"purple \/ US10","options":["purple","US10"],"price":3999,"weight":0,"compare_at_price":7998,"inventory_management":null,"barcode":null,"featured_media":{"alt":null,"id":10976477282459,"position":1,"preview_image":{"aspect_ratio":1.0,"height":600,"width":600,"src":"https:\/\/cdn.shopify.com\/s\/files\/1\/0451\/8520\/4379\/products\/7e36b9ef38e474624856ddad47ac7f41_1080x_31927a77-084d-4831-9810-4ee54cca6161.jpg?v=1598852875"}},"requires_selling_plan":false,"selling_plan_allocations":[]},{"id":35725691781275,"title":"purple \/ US10.5","option1":"purple","option2":"US10.5","option3":null,"sku":"","requires_shipping":true,"taxable":true,"featured_image":{"id":18801718034587,"product_id":5552942219419,"position":1,"created_at":"2020-08-30T22:47:55-07:00","updated_at":"2020-08-30T23:42:59-07:00","alt":null,"width":600,"height":600,"src":"https:\/\/cdn.shopify.com\/s\/files\/1\/0451\/8520\/4379\/products\/7e36b9ef38e474624856ddad47ac7f41_1080x_31927a77-084d-4831-9810-4ee54cca6161.jpg?v=1598856179","variant_ids":[35725691355291,35725691388059,35725691420827,35725691486363,35725691617435,35725691748507,35725691781275]},"available":true,"name":"2021 Autumn\/Winter Warm Mid-Calf Boots Snow Shoes - purple \/ US10.5","public_title":"purple \/ US10.5","options":["purple","US10.5"],"price":3999,"weight":0,"compare_at_price":7998,"inventory_management":null,"barcode":null,"featured_media":{"alt":null,"id":10976477282459,"position":1,"preview_image":{"aspect_ratio":1.0,"height":600,"width":600,"src":"https:\/\/cdn.shopify.com\/s\/files\/1\/0451\/8520\/4379\/products\/7e36b9ef38e474624856ddad47ac7f41_1080x_31927a77-084d-4831-9810-4ee54cca6161.jpg?v=1598852875"}},"requires_selling_plan":false,"selling_plan_allocations":[]},{"id":35725692108955,"title":"blue \/ US5","option1":"blue","option2":"US5","option3":null,"sku":"","requires_shipping":true,"taxable":true,"featured_image":{"id":18801718198427,"product_id":5552942219419,"position":3,"created_at":"2020-08-30T22:47:55-07:00","updated_at":"2020-08-30T23:42:59-07:00","alt":null,"width":480,"height":480,"src":"https:\/\/cdn.shopify.com\/s\/files\/1\/0451\/8520\/4379\/products\/70186c85f3c483ebe0a0940171837143_1080x_dd6c5372-a070-48a9-bc29-db539a70e096.jpg?v=1598856179","variant_ids":[35725692108955,35725692141723,35725692174491,35725692207259,35725692272795,35725692338331,35725692371099]},"available":true,"name":"2021 Autumn\/Winter Warm Mid-Calf Boots Snow Shoes - blue \/ US5","public_title":"blue \/ US5","options":["blue","US5"],"price":3999,"weight":0,"compare_at_price":7998,"inventory_management":null,"barcode":null,"featured_media":{"alt":null,"id":10976477446299,"position":3,"preview_image":{"aspect_ratio":1.0,"height":480,"width":480,"src":"https:\/\/cdn.shopify.com\/s\/files\/1\/0451\/8520\/4379\/products\/70186c85f3c483ebe0a0940171837143_1080x_dd6c5372-a070-48a9-bc29-db539a70e096.jpg?v=1598852875"}},"requires_selling_plan":false,"selling_plan_allocations":[]},{"id":35725692141723,"title":"blue \/ US6","option1":"blue","option2":"US6","option3":null,"sku":"","requires_shipping":true,"taxable":true,"featured_image":{"id":18801718198427,"product_id":5552942219419,"position":3,"created_at":"2020-08-30T22:47:55-07:00","updated_at":"2020-08-30T23:42:59-07:00","alt":null,"width":480,"height":480,"src":"https:\/\/cdn.shopify.com\/s\/files\/1\/0451\/8520\/4379\/products\/70186c85f3c483ebe0a0940171837143_1080x_dd6c5372-a070-48a9-bc29-db539a70e096.jpg?v=1598856179","variant_ids":[35725692108955,35725692141723,35725692174491,35725692207259,35725692272795,35725692338331,35725692371099]},"available":true,"name":"2021 Autumn\/Winter Warm Mid-Calf Boots Snow Shoes - blue \/ US6","public_title":"blue \/ US6","options":["blue","US6"],"price":3999,"weight":0,"compare_at_price":7998,"inventory_management":null,"barcode":null,"featured_media":{"alt":null,"id":10976477446299,"position":3,"preview_image":{"aspect_ratio":1.0,"height":480,"width":480,"src":"https:\/\/cdn.shopify.com\/s\/files\/1\/0451\/8520\/4379\/products\/70186c85f3c483ebe0a0940171837143_1080x_dd6c5372-a070-48a9-bc29-db539a70e096.jpg?v=1598852875"}},"requires_selling_plan":false,"selling_plan_allocations":[]},{"id":35725692174491,"title":"blue \/ US6.5","option1":"blue","option2":"US6.5","option3":null,"sku":"","requires_shipping":true,"taxable":true,"featured_image":{"id":18801718198427,"product_id":5552942219419,"position":3,"created_at":"2020-08-30T22:47:55-07:00","updated_at":"2020-08-30T23:42:59-07:00","alt":null,"width":480,"height":480,"src":"https:\/\/cdn.shopify.com\/s\/files\/1\/0451\/8520\/4379\/products\/70186c85f3c483ebe0a0940171837143_1080x_dd6c5372-a070-48a9-bc29-db539a70e096.jpg?v=1598856179","variant_ids":[35725692108955,35725692141723,35725692174491,35725692207259,35725692272795,35725692338331,35725692371099]},"available":true,"name":"2021 Autumn\/Winter Warm Mid-Calf Boots Snow Shoes - blue \/ US6.5","public_title":"blue \/ US6.5","options":["blue","US6.5"],"price":3999,"weight":0,"compare_at_price":7998,"inventory_management":null,"barcode":null,"featured_media":{"alt":null,"id":10976477446299,"position":3,"preview_image":{"aspect_ratio":1.0,"height":480,"width":480,"src":"https:\/\/cdn.shopify.com\/s\/files\/1\/0451\/8520\/4379\/products\/70186c85f3c483ebe0a0940171837143_1080x_dd6c5372-a070-48a9-bc29-db539a70e096.jpg?v=1598852875"}},"requires_selling_plan":false,"selling_plan_allocations":[]},{"id":35725692207259,"title":"blue \/ US7.5","option1":"blue","option2":"US7.5","option3":null,"sku":"","requires_shipping":true,"taxable":true,"featured_image":{"id":18801718198427,"product_id":5552942219419,"position":3,"created_at":"2020-08-30T22:47:55-07:00","updated_at":"2020-08-30T23:42:59-07:00","alt":null,"width":480,"height":480,"src":"https:\/\/cdn.shopify.com\/s\/files\/1\/0451\/8520\/4379\/products\/70186c85f3c483ebe0a0940171837143_1080x_dd6c5372-a070-48a9-bc29-db539a70e096.jpg?v=1598856179","variant_ids":[35725692108955,35725692141723,35725692174491,35725692207259,35725692272795,35725692338331,35725692371099]},"available":true,"name":"2021 Autumn\/Winter Warm Mid-Calf Boots Snow Shoes - blue \/ US7.5","public_title":"blue \/ US7.5","options":["blue","US7.5"],"price":3999,"weight":0,"compare_at_price":7998,"inventory_management":null,"barcode":null,"featured_media":{"alt":null,"id":10976477446299,"position":3,"preview_image":{"aspect_ratio":1.0,"height":480,"width":480,"src":"https:\/\/cdn.shopify.com\/s\/files\/1\/0451\/8520\/4379\/products\/70186c85f3c483ebe0a0940171837143_1080x_dd6c5372-a070-48a9-bc29-db539a70e096.jpg?v=1598852875"}},"requires_selling_plan":false,"selling_plan_allocations":[]},{"id":35725692272795,"title":"blue \/ US9","option1":"blue","option2":"US9","option3":null,"sku":"","requires_shipping":true,"taxable":true,"featured_image":{"id":18801718198427,"product_id":5552942219419,"position":3,"created_at":"2020-08-30T22:47:55-07:00","updated_at":"2020-08-30T23:42:59-07:00","alt":null,"width":480,"height":480,"src":"https:\/\/cdn.shopify.com\/s\/files\/1\/0451\/8520\/4379\/products\/70186c85f3c483ebe0a0940171837143_1080x_dd6c5372-a070-48a9-bc29-db539a70e096.jpg?v=1598856179","variant_ids":[35725692108955,35725692141723,35725692174491,35725692207259,35725692272795,35725692338331,35725692371099]},"available":true,"name":"2021 Autumn\/Winter Warm Mid-Calf Boots Snow Shoes - blue \/ US9","public_title":"blue \/ US9","options":["blue","US9"],"price":3999,"weight":0,"compare_at_price":7998,"inventory_management":null,"barcode":null,"featured_media":{"alt":null,"id":10976477446299,"position":3,"preview_image":{"aspect_ratio":1.0,"height":480,"width":480,"src":"https:\/\/cdn.shopify.com\/s\/files\/1\/0451\/8520\/4379\/products\/70186c85f3c483ebe0a0940171837143_1080x_dd6c5372-a070-48a9-bc29-db539a70e096.jpg?v=1598852875"}},"requires_selling_plan":false,"selling_plan_allocations":[]},{"id":35725692338331,"title":"blue \/ US10","option1":"blue","option2":"US10","option3":null,"sku":"","requires_shipping":true,"taxable":true,"featured_image":{"id":18801718198427,"product_id":5552942219419,"position":3,"created_at":"2020-08-30T22:47:55-07:00","updated_at":"2020-08-30T23:42:59-07:00","alt":null,"width":480,"height":480,"src":"https:\/\/cdn.shopify.com\/s\/files\/1\/0451\/8520\/4379\/products\/70186c85f3c483ebe0a0940171837143_1080x_dd6c5372-a070-48a9-bc29-db539a70e096.jpg?v=1598856179","variant_ids":[35725692108955,35725692141723,35725692174491,35725692207259,35725692272795,35725692338331,35725692371099]},"available":true,"name":"2021 Autumn\/Winter Warm Mid-Calf Boots Snow Shoes - blue \/ US10","public_title":"blue \/ US10","options":["blue","US10"],"price":3999,"weight":0,"compare_at_price":7998,"inventory_management":null,"barcode":null,"featured_media":{"alt":null,"id":10976477446299,"position":3,"preview_image":{"aspect_ratio":1.0,"height":480,"width":480,"src":"https:\/\/cdn.shopify.com\/s\/files\/1\/0451\/8520\/4379\/products\/70186c85f3c483ebe0a0940171837143_1080x_dd6c5372-a070-48a9-bc29-db539a70e096.jpg?v=1598852875"}},"requires_selling_plan":false,"selling_plan_allocations":[]},{"id":35725692371099,"title":"blue \/ US10.5","option1":"blue","option2":"US10.5","option3":null,"sku":"","requires_shipping":true,"taxable":true,"featured_image":{"id":18801718198427,"product_id":5552942219419,"position":3,"created_at":"2020-08-30T22:47:55-07:00","updated_at":"2020-08-30T23:42:59-07:00","alt":null,"width":480,"height":480,"src":"https:\/\/cdn.shopify.com\/s\/files\/1\/0451\/8520\/4379\/products\/70186c85f3c483ebe0a0940171837143_1080x_dd6c5372-a070-48a9-bc29-db539a70e096.jpg?v=1598856179","variant_ids":[35725692108955,35725692141723,35725692174491,35725692207259,35725692272795,35725692338331,35725692371099]},"available":true,"name":"2021 Autumn\/Winter Warm Mid-Calf Boots Snow Shoes - blue \/ US10.5","public_title":"blue \/ US10.5","options":["blue","US10.5"],"price":3999,"weight":0,"compare_at_price":7998,"inventory_management":null,"barcode":null,"featured_media":{"alt":null,"id":10976477446299,"position":3,"preview_image":{"aspect_ratio":1.0,"height":480,"width":480,"src":"https:\/\/cdn.shopify.com\/s\/files\/1\/0451\/8520\/4379\/products\/70186c85f3c483ebe0a0940171837143_1080x_dd6c5372-a070-48a9-bc29-db539a70e096.jpg?v=1598852875"}},"requires_selling_plan":false,"selling_plan_allocations":[]}],"images":["\/\/cdn.shopify.com\/s\/files\/1\/0451\/8520\/4379\/products\/7e36b9ef38e474624856ddad47ac7f41_1080x_31927a77-084d-4831-9810-4ee54cca6161.jpg?v=1598856179","\/\/cdn.shopify.com\/s\/files\/1\/0451\/8520\/4379\/products\/20dc434c84b6ad251f721fface8c35e6_1080x_0599723b-1228-4b41-8f8c-50c2b2500cbf.jpg?v=1598856179","\/\/cdn.shopify.com\/s\/files\/1\/0451\/8520\/4379\/products\/70186c85f3c483ebe0a0940171837143_1080x_dd6c5372-a070-48a9-bc29-db539a70e096.jpg?v=1598856179","\/\/cdn.shopify.com\/s\/files\/1\/0451\/8520\/4379\/products\/0a23bf26d53cbd1052433d9257027346_720.jpg?v=1598856179","\/\/cdn.shopify.com\/s\/files\/1\/0451\/8520\/4379\/products\/dd8cbf64449d5ec9057d27f7cc54328e_1080x_7faf6e2f-2b49-4db2-b2e2-17b456f53c94.jpg?v=1598856179"],"featured_image":"\/\/cdn.shopify.com\/s\/files\/1\/0451\/8520\/4379\/products\/7e36b9ef38e474624856ddad47ac7f41_1080x_31927a77-084d-4831-9810-4ee54cca6161.jpg?v=1598856179","options":["Color","Size"],"media":[{"alt":null,"id":10976477282459,"position":1,"preview_image":{"aspect_ratio":1.0,"height":600,"width":600,"src":"https:\/\/cdn.shopify.com\/s\/files\/1\/0451\/8520\/4379\/products\/7e36b9ef38e474624856ddad47ac7f41_1080x_31927a77-084d-4831-9810-4ee54cca6161.jpg?v=1598852875"},"aspect_ratio":1.0,"height":600,"media_type":"image","src":"https:\/\/cdn.shopify.com\/s\/files\/1\/0451\/8520\/4379\/products\/7e36b9ef38e474624856ddad47ac7f41_1080x_31927a77-084d-4831-9810-4ee54cca6161.jpg?v=1598852875","width":600},{"alt":null,"id":10976477347995,"position":2,"preview_image":{"aspect_ratio":1.0,"height":600,"width":600,"src":"https:\/\/cdn.shopify.com\/s\/files\/1\/0451\/8520\/4379\/products\/20dc434c84b6ad251f721fface8c35e6_1080x_0599723b-1228-4b41-8f8c-50c2b2500cbf.jpg?v=1598852875"},"aspect_ratio":1.0,"height":600,"media_type":"image","src":"https:\/\/cdn.shopify.com\/s\/files\/1\/0451\/8520\/4379\/products\/20dc434c84b6ad251f721fface8c35e6_1080x_0599723b-1228-4b41-8f8c-50c2b2500cbf.jpg?v=1598852875","width":600},{"alt":null,"id":10976477446299,"position":3,"preview_image":{"aspect_ratio":1.0,"height":480,"width":480,"src":"https:\/\/cdn.shopify.com\/s\/files\/1\/0451\/8520\/4379\/products\/70186c85f3c483ebe0a0940171837143_1080x_dd6c5372-a070-48a9-bc29-db539a70e096.jpg?v=1598852875"},"aspect_ratio":1.0,"height":480,"media_type":"image","src":"https:\/\/cdn.shopify.com\/s\/files\/1\/0451\/8520\/4379\/products\/70186c85f3c483ebe0a0940171837143_1080x_dd6c5372-a070-48a9-bc29-db539a70e096.jpg?v=1598852875","width":480},{"alt":null,"id":10976477511835,"position":4,"preview_image":{"aspect_ratio":1.0,"height":600,"width":600,"src":"https:\/\/cdn.shopify.com\/s\/files\/1\/0451\/8520\/4379\/products\/0a23bf26d53cbd1052433d9257027346_720.jpg?v=1598852875"},"aspect_ratio":1.0,"height":600,"media_type":"image","src":"https:\/\/cdn.shopify.com\/s\/files\/1\/0451\/8520\/4379\/products\/0a23bf26d53cbd1052433d9257027346_720.jpg?v=1598852875","width":600},{"alt":null,"id":10976477577371,"position":5,"preview_image":{"aspect_ratio":1.0,"height":600,"width":600,"src":"https:\/\/cdn.shopify.com\/s\/files\/1\/0451\/8520\/4379\/products\/dd8cbf64449d5ec9057d27f7cc54328e_1080x_7faf6e2f-2b49-4db2-b2e2-17b456f53c94.jpg?v=1598852875"},"aspect_ratio":1.0,"height":600,"media_type":"image","src":"https:\/\/cdn.shopify.com\/s\/files\/1\/0451\/8520\/4379\/products\/dd8cbf64449d5ec9057d27f7cc54328e_1080x_7faf6e2f-2b49-4db2-b2e2-17b456f53c94.jpg?v=1598852875","width":600}],"requires_selling_plan":false,"selling_plan_groups":[],"content":"\u003cp\u003e \u003c\/p\u003e\n\u003cul class=\"a-unordered-list a-vertical a-spacing-mini\"\u003e\n\u003cli\u003e\u003cspan class=\"a-list-item\"\u003eUpper material: PU\u003c\/span\u003e\u003c\/li\u003e\n\u003cli\u003e\u003cspan class=\"a-list-item\"\u003eProvide Good ARCH SUPPORT: Distribute Pressure Evenly, Correct Poor Posture, Super Comfortable For All Day Walking.\u003c\/span\u003e\u003c\/li\u003e\n\u003cli\u003e\u003cspan class=\"a-list-item\"\u003eAdjustable features: winter boot features a lace-up closure for an adjustable, secure fit.\u003c\/span\u003e\u003c\/li\u003e\n\u003cli\u003e\u003cspan class=\"a-list-item\"\u003eThe Classic Boots is an icon of casual style, pair well with practically anything – try a flowy floral dress, a silk slip, or loose boyfriend jeans and a velvet top.\u003c\/span\u003e\u003c\/li\u003e\n\u003cli\u003e\u003cspan class=\"a-list-item\"\u003eThese Autumn\/Winter Warm Mid-Calf Boots are perfect for both all around the house and outdoor comfort. No more cold feet, you can count on this snow boots to keep your feet warm, dry, and feeling great!\u003c\/span\u003e\u003c\/li\u003e\n\u003c\/ul\u003e\n\u003cdiv class=\"product-single__description rte\"\u003e\n\u003cp\u003e \u003c\/p\u003e\n\u003cp\u003e\u003cimg class=\"sep-lazyload lazyautosizes ls-is-cached lazyloaded\" data-sizes=\"auto\" alt=\"\" width=\"480\" data-aspect-ratio=\"1.0\" data-srcset=\"https:\/\/img.staticdj.com\/9aa23d4978e76aab30e83e125714ad3d_180.jpeg 180w, https:\/\/img.staticdj.com\/9aa23d4978e76aab30e83e125714ad3d_360.jpeg 360w, https:\/\/img.staticdj.com\/9aa23d4978e76aab30e83e125714ad3d_540.jpeg 540w, https:\/\/img.staticdj.com\/9aa23d4978e76aab30e83e125714ad3d_720.jpeg 720w, https:\/\/img.staticdj.com\/9aa23d4978e76aab30e83e125714ad3d_900.jpeg 900w, https:\/\/img.staticdj.com\/9aa23d4978e76aab30e83e125714ad3d_1080.jpeg 1080w, https:\/\/img.staticdj.com\/9aa23d4978e76aab30e83e125714ad3d_1296.jpeg 1296w, https:\/\/img.staticdj.com\/9aa23d4978e76aab30e83e125714ad3d_1512.jpeg 1512w, https:\/\/img.staticdj.com\/9aa23d4978e76aab30e83e125714ad3d_1728.jpeg 1728w, https:\/\/img.staticdj.com\/9aa23d4978e76aab30e83e125714ad3d_1944.jpeg 1944w, https:\/\/img.staticdj.com\/9aa23d4978e76aab30e83e125714ad3d_2160.jpeg 2160w, https:\/\/img.staticdj.com\/9aa23d4978e76aab30e83e125714ad3d_2376.jpeg 2376w, https:\/\/img.staticdj.com\/9aa23d4978e76aab30e83e125714ad3d_2592.jpeg 2592w, https:\/\/img.staticdj.com\/9aa23d4978e76aab30e83e125714ad3d_2808.jpeg 2808w, https:\/\/img.staticdj.com\/9aa23d4978e76aab30e83e125714ad3d_3024.jpeg 3024w\" sizes=\"480px\" srcset=\"https:\/\/img.staticdj.com\/9aa23d4978e76aab30e83e125714ad3d_180.jpeg 180w, https:\/\/img.staticdj.com\/9aa23d4978e76aab30e83e125714ad3d_360.jpeg 360w, https:\/\/img.staticdj.com\/9aa23d4978e76aab30e83e125714ad3d_540.jpeg 540w, https:\/\/img.staticdj.com\/9aa23d4978e76aab30e83e125714ad3d_720.jpeg 720w, https:\/\/img.staticdj.com\/9aa23d4978e76aab30e83e125714ad3d_900.jpeg 900w, https:\/\/img.staticdj.com\/9aa23d4978e76aab30e83e125714ad3d_1080.jpeg 1080w, https:\/\/img.staticdj.com\/9aa23d4978e76aab30e83e125714ad3d_1296.jpeg 1296w, https:\/\/img.staticdj.com\/9aa23d4978e76aab30e83e125714ad3d_1512.jpeg 1512w, https:\/\/img.staticdj.com\/9aa23d4978e76aab30e83e125714ad3d_1728.jpeg 1728w, https:\/\/img.staticdj.com\/9aa23d4978e76aab30e83e125714ad3d_1944.jpeg 1944w, https:\/\/img.staticdj.com\/9aa23d4978e76aab30e83e125714ad3d_2160.jpeg 2160w, https:\/\/img.staticdj.com\/9aa23d4978e76aab30e83e125714ad3d_2376.jpeg 2376w, https:\/\/img.staticdj.com\/9aa23d4978e76aab30e83e125714ad3d_2592.jpeg 2592w, https:\/\/img.staticdj.com\/9aa23d4978e76aab30e83e125714ad3d_2808.jpeg 2808w, https:\/\/img.staticdj.com\/9aa23d4978e76aab30e83e125714ad3d_3024.jpeg 3024w\"\u003e\u003c\/p\u003e\n\u003cp\u003e\u003cimg src=\"https:\/\/cdn.shopify.com\/s\/files\/1\/0456\/5732\/5727\/files\/e77bb410ef398c0997d8d75f493bd3a4_1080x_14e1d6d0-c225-4e9a-963a-bf9a51e153b9_480x480.jpg?v=1597979410\" alt=\"\"\u003e\u003c\/p\u003e\n\u003cp\u003e\u003cimg src=\"https:\/\/cdn.shopify.com\/s\/files\/1\/0456\/5732\/5727\/files\/91eb0a150e158f81249e818127f7103c_1080x_5dbc6dc6-91f4-4025-a1df-c991eebf794d_480x480.jpg?v=1597979366\" alt=\"\"\u003e\u003c\/p\u003e\n\u003cp\u003e\u003cimg src=\"https:\/\/cdn.shopify.com\/s\/files\/1\/0456\/5732\/5727\/files\/0a23bf26d53cbd1052433d9257027346_720_480x480.jpg?v=1597979546\" alt=\"\"\u003e\u003c\/p\u003e\n\u003cp\u003e\u003cimg src=\"https:\/\/cdn.shopifycdn.net\/s\/files\/1\/0451\/8520\/4379\/files\/womens-shoe-size-conversion-2020090802.jpg?v=1599529686\" alt=\"\"\u003e\u003c\/p\u003e\n\u003cp\u003eDue to the differences in lighting and shooting angle, the color of the pictures might?be slightly different from the actual objects. The images shown here is for reference only.\u003c\/p\u003e\n\u003cdiv\u003e\u003c\/div\u003e\n\u003cdiv\u003e\u003c\/div\u003e\n\u003c\/div\u003e\n\u003cdiv id=\"gtx-trans\" style=\"position: absolute; left: 12px; top: 142.076px;\"\u003e\n\u003cdiv class=\"gtx-trans-icon\"\u003e\u003c\/div\u003e\n\u003c\/div\u003e"}
2021 Autumn/Winter Warm Mid-Calf Boots Snow Shoes
Product Description
Upper material: PU

Provide Good ARCH SUPPORT: Distribute Pressure Evenly, Correct Poor Posture, Super Comfortable For All Day Walking.

Adjustable features: winter boot features a lace-up closure for an adjustable, secure fit.

The Classic Boots is an icon of casual style, pair well with practically anything – try a flowy floral dress, a silk slip, or loose boyfriend jeans and a velvet top.

These Autumn/Winter Warm Mid-Calf Boots are perfect for both all around the house and outdoor comfort. No more cold feet, you can count on this snow boots to keep your feet warm, dry, and feeling great!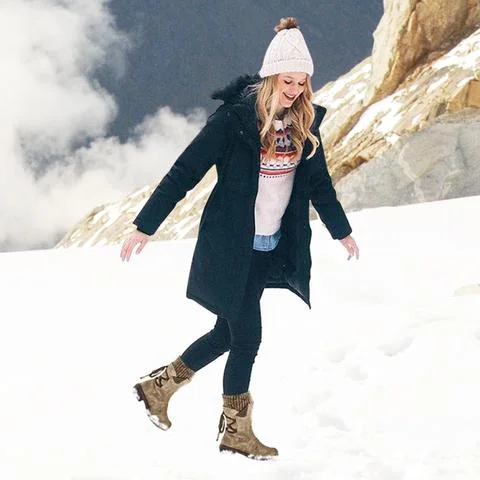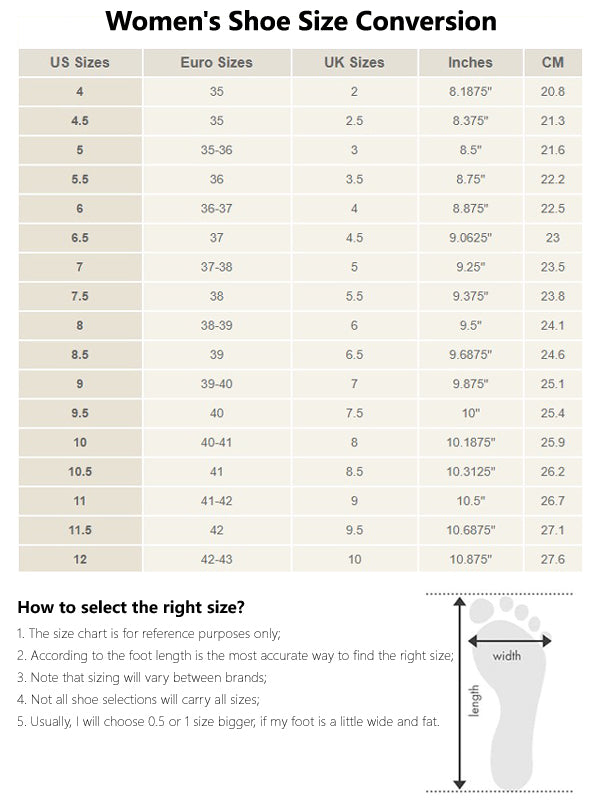 Due to the differences in lighting and shooting angle, the color of the pictures might?be slightly different from the actual objects. The images shown here is for reference only.