{"id":5555945930907,"title":"ELEGANT ORTHOPEDIC \u0026 EXTREMELY SOFT SHOES","handle":"elegant-orthopedic-extremely-soft-shoes","description":"\u003cmeta charset=\"utf-8\"\u003e\n\u003ch2\u003e\u003cspan style=\"color: #00aaff;\"\u003eORTHOPEDIC FUNCTION DESERTED\u003c\/span\u003e\u003c\/h2\u003e\n\u003cp\u003eThey are the perfect shoes for the coming autumn! \u003c\/p\u003e\n\u003cp\u003eThe newly developed design of this shoe ensures a healthy, comfortable, and safe posture while walking and running thanks to the special heel design and the extra developed sole. The shoes correct your posture and eliminate the muscle weakness and muscle inequalities throughout the body by perfectly balancing your feet while you wear them to help you re-position your bones. In addition, the shoes look elegant and do not have the look of typical orthopedic shoes! Finally, be healthy and stylish on the way! \u003c\/p\u003e\n\u003cp\u003eAfter only a few weeks, the positive changes in your everyday life and when walking will be noticeable - then you can not and do not want to be on the road without this shoe!\u003c\/p\u003e\n\u003ch3\u003e\u003cspan style=\"color: #00aaff;\"\u003eTHE ADVANTAGES OF THIS  SHOES:\u003c\/span\u003e\u003c\/h3\u003e\n\u003cmeta charset=\"utf-8\"\u003e\n\u003cul\u003e\n\u003cli\u003e\u003cstrong\u003e\u003cspan\u003eStable hold: \u003c\/span\u003e Stable hold and comfortable fit despite the heel\u003c\/strong\u003e\u003c\/li\u003e\n\u003c\/ul\u003e\n\u003cul\u003e\n\u003cli\u003e\u003cstrong\u003eEven pressure distribution:  The bow design ensures that your weight is evenly distributed on the toes, arch, and ball at all times\u003c\/strong\u003e\u003c\/li\u003e\n\u003c\/ul\u003e\n\u003cul\u003e\n\u003cli\u003e\u003cstrong\u003eAlmighty: You can wear it at work or on more elegant occasions such as weddings or birthday parties without feeling pain!\u003c\/strong\u003e\u003c\/li\u003e\n\u003c\/ul\u003e\n\u003cul\u003e\n\u003cli\u003e\u003cstrong\u003eElegant and modern design\u003c\/strong\u003e\u003c\/li\u003e\n\u003cli\u003e\u003cstrong\u003eBreathable upper material\u003c\/strong\u003e\u003c\/li\u003e\n\u003c\/ul\u003e\n\u003cul\u003e\n\u003cli\u003e\u003cstrong\u003ePosture correction :  Straighten your hips, correct your leg position, and avoid muscle or muscle pain by automatically adjusting the posture of your feet\u003c\/strong\u003e\u003c\/li\u003e\n\u003c\/ul\u003e\n\u003cul\u003e\n\u003cli\u003e\u003cstrong\u003ePain relief:  Nobody pain (back, pelvic, hip pain, etc.) when running through an extra softly steamed sole\u003c\/strong\u003e\u003c\/li\u003e\n\u003c\/ul\u003e\n\u003cp\u003e\u003cbr\u003e\u003c\/p\u003e\n\u003cp\u003e\u003cimg src=\"https:\/\/cdn.shopify.com\/s\/files\/1\/0249\/5142\/3038\/files\/support_480x480.png?v=1585539752\"\u003e\u003cbr\u003e\u003c\/p\u003e\n\u003cp\u003e\u003cimg src=\"https:\/\/img.staticdj.com\/aaeffdfcdc3b8de9d6113ddede1af4d9.png\" width=\"481\" height=\"481\"\u003e\u003c\/p\u003e\n\u003cmeta charset=\"utf-8\"\u003e\n\u003ch4\u003e\u003cspan style=\"color: #00aaff;\"\u003e\u003cstrong\u003eEASY SIZING\u003c\/strong\u003e\u003c\/span\u003e\u003c\/h4\u003e\n\u003cp\u003e\u003cimg src=\"https:\/\/cdn.shopifycdn.net\/s\/files\/1\/0451\/8520\/4379\/files\/womens-shoe-size-conversion-2020090802.jpg?v=1599529686\" alt=\"\"\u003e\u003c\/p\u003e\n\u003cp\u003e\u003cspan\u003e\u003cstrong\u003e*Limited Items Available In Stock! Not Sold In Stores*\u003c\/strong\u003e\u003c\/span\u003e\u003c\/p\u003e\n\u003cp\u003e\u003cbr\u003e\u003c\/p\u003e","published_at":"2020-08-11T09:27:11-07:00","created_at":"2020-08-31T19:14:42-07:00","vendor":"Womenshoess","type":"","tags":["Sneakers","Sports Shoes","Women's Shoes"],"price":4999,"price_min":4999,"price_max":4999,"available":true,"price_varies":false,"compare_at_price":8987,"compare_at_price_min":8987,"compare_at_price_max":8987,"compare_at_price_varies":false,"variants":[{"id":35739098742939,"title":"5 \/ BLUE","option1":"5","option2":"BLUE","option3":null,"sku":"10ESSS_01_BL_35_1","requires_shipping":true,"taxable":true,"featured_image":{"id":18818894790811,"product_id":5555945930907,"position":2,"created_at":"2020-08-31T19:14:42-07:00","updated_at":"2020-08-31T19:14:42-07:00","alt":null,"width":750,"height":750,"src":"https:\/\/cdn.shopify.com\/s\/files\/1\/0451\/8520\/4379\/products\/12173973411_1876910939_2000x_e8e.jpg?v=1598926482","variant_ids":[35739098742939,35739098841243,35739098939547,35739099037851,35739099136155,35739099234459,35739099332763,35739099431067,35739099529371,35739099627675,35739099725979,35739099824283,35739099922587]},"available":true,"name":"ELEGANT ORTHOPEDIC \u0026 EXTREMELY SOFT SHOES - 5 \/ BLUE","public_title":"5 \/ BLUE","options":["5","BLUE"],"price":4999,"weight":1100,"compare_at_price":8987,"inventory_management":null,"barcode":null,"featured_media":{"alt":null,"id":10993667768475,"position":2,"preview_image":{"aspect_ratio":1.0,"height":750,"width":750,"src":"https:\/\/cdn.shopify.com\/s\/files\/1\/0451\/8520\/4379\/products\/12173973411_1876910939_2000x_e8e.jpg?v=1598926482"}},"requires_selling_plan":false,"selling_plan_allocations":[]},{"id":35739098775707,"title":"5 \/ BEIGE","option1":"5","option2":"BEIGE","option3":null,"sku":"10ESSS_01_BG_35_1","requires_shipping":true,"taxable":true,"featured_image":{"id":18818894758043,"product_id":5555945930907,"position":1,"created_at":"2020-08-31T19:14:42-07:00","updated_at":"2020-08-31T19:14:42-07:00","alt":null,"width":750,"height":750,"src":"https:\/\/cdn.shopify.com\/s\/files\/1\/0451\/8520\/4379\/products\/12173967470_1876910939_2000x_1d0.jpg?v=1598926482","variant_ids":[35739098775707,35739098874011,35739098972315,35739099070619,35739099168923,35739099267227,35739099365531,35739099463835,35739099562139,35739099660443,35739099758747,35739099857051,35739099955355]},"available":true,"name":"ELEGANT ORTHOPEDIC \u0026 EXTREMELY SOFT SHOES - 5 \/ BEIGE","public_title":"5 \/ BEIGE","options":["5","BEIGE"],"price":4999,"weight":1100,"compare_at_price":8987,"inventory_management":null,"barcode":null,"featured_media":{"alt":null,"id":10993667735707,"position":1,"preview_image":{"aspect_ratio":1.0,"height":750,"width":750,"src":"https:\/\/cdn.shopify.com\/s\/files\/1\/0451\/8520\/4379\/products\/12173967470_1876910939_2000x_1d0.jpg?v=1598926482"}},"requires_selling_plan":false,"selling_plan_allocations":[]},{"id":35739098808475,"title":"5 \/ GRAY","option1":"5","option2":"GRAY","option3":null,"sku":"10ESSS_01_GY_35_1","requires_shipping":true,"taxable":true,"featured_image":{"id":18818894823579,"product_id":5555945930907,"position":3,"created_at":"2020-08-31T19:14:42-07:00","updated_at":"2020-08-31T19:14:42-07:00","alt":null,"width":750,"height":750,"src":"https:\/\/cdn.shopify.com\/s\/files\/1\/0451\/8520\/4379\/products\/12211372208_1876910939_2000x_5c2.jpg?v=1598926482","variant_ids":[35739098808475,35739098906779,35739099005083,35739099103387,35739099201691,35739099299995,35739099398299,35739099496603,35739099594907,35739099693211,35739099791515,35739099889819,35739099988123]},"available":true,"name":"ELEGANT ORTHOPEDIC \u0026 EXTREMELY SOFT SHOES - 5 \/ GRAY","public_title":"5 \/ GRAY","options":["5","GRAY"],"price":4999,"weight":1100,"compare_at_price":8987,"inventory_management":null,"barcode":null,"featured_media":{"alt":null,"id":10993667801243,"position":3,"preview_image":{"aspect_ratio":1.0,"height":750,"width":750,"src":"https:\/\/cdn.shopify.com\/s\/files\/1\/0451\/8520\/4379\/products\/12211372208_1876910939_2000x_5c2.jpg?v=1598926482"}},"requires_selling_plan":false,"selling_plan_allocations":[]},{"id":35739098841243,"title":"5.5 \/ BLUE","option1":"5.5","option2":"BLUE","option3":null,"sku":"10ESSS_01_BL_35_1","requires_shipping":true,"taxable":true,"featured_image":{"id":18818894790811,"product_id":5555945930907,"position":2,"created_at":"2020-08-31T19:14:42-07:00","updated_at":"2020-08-31T19:14:42-07:00","alt":null,"width":750,"height":750,"src":"https:\/\/cdn.shopify.com\/s\/files\/1\/0451\/8520\/4379\/products\/12173973411_1876910939_2000x_e8e.jpg?v=1598926482","variant_ids":[35739098742939,35739098841243,35739098939547,35739099037851,35739099136155,35739099234459,35739099332763,35739099431067,35739099529371,35739099627675,35739099725979,35739099824283,35739099922587]},"available":true,"name":"ELEGANT ORTHOPEDIC \u0026 EXTREMELY SOFT SHOES - 5.5 \/ BLUE","public_title":"5.5 \/ BLUE","options":["5.5","BLUE"],"price":4999,"weight":1100,"compare_at_price":8987,"inventory_management":null,"barcode":null,"featured_media":{"alt":null,"id":10993667768475,"position":2,"preview_image":{"aspect_ratio":1.0,"height":750,"width":750,"src":"https:\/\/cdn.shopify.com\/s\/files\/1\/0451\/8520\/4379\/products\/12173973411_1876910939_2000x_e8e.jpg?v=1598926482"}},"requires_selling_plan":false,"selling_plan_allocations":[]},{"id":35739098874011,"title":"5.5 \/ BEIGE","option1":"5.5","option2":"BEIGE","option3":null,"sku":"10ESSS_01_BG_35_1","requires_shipping":true,"taxable":true,"featured_image":{"id":18818894758043,"product_id":5555945930907,"position":1,"created_at":"2020-08-31T19:14:42-07:00","updated_at":"2020-08-31T19:14:42-07:00","alt":null,"width":750,"height":750,"src":"https:\/\/cdn.shopify.com\/s\/files\/1\/0451\/8520\/4379\/products\/12173967470_1876910939_2000x_1d0.jpg?v=1598926482","variant_ids":[35739098775707,35739098874011,35739098972315,35739099070619,35739099168923,35739099267227,35739099365531,35739099463835,35739099562139,35739099660443,35739099758747,35739099857051,35739099955355]},"available":true,"name":"ELEGANT ORTHOPEDIC \u0026 EXTREMELY SOFT SHOES - 5.5 \/ BEIGE","public_title":"5.5 \/ BEIGE","options":["5.5","BEIGE"],"price":4999,"weight":1100,"compare_at_price":8987,"inventory_management":null,"barcode":null,"featured_media":{"alt":null,"id":10993667735707,"position":1,"preview_image":{"aspect_ratio":1.0,"height":750,"width":750,"src":"https:\/\/cdn.shopify.com\/s\/files\/1\/0451\/8520\/4379\/products\/12173967470_1876910939_2000x_1d0.jpg?v=1598926482"}},"requires_selling_plan":false,"selling_plan_allocations":[]},{"id":35739098906779,"title":"5.5 \/ GRAY","option1":"5.5","option2":"GRAY","option3":null,"sku":"10ESSS_01_GY_35_1","requires_shipping":true,"taxable":true,"featured_image":{"id":18818894823579,"product_id":5555945930907,"position":3,"created_at":"2020-08-31T19:14:42-07:00","updated_at":"2020-08-31T19:14:42-07:00","alt":null,"width":750,"height":750,"src":"https:\/\/cdn.shopify.com\/s\/files\/1\/0451\/8520\/4379\/products\/12211372208_1876910939_2000x_5c2.jpg?v=1598926482","variant_ids":[35739098808475,35739098906779,35739099005083,35739099103387,35739099201691,35739099299995,35739099398299,35739099496603,35739099594907,35739099693211,35739099791515,35739099889819,35739099988123]},"available":true,"name":"ELEGANT ORTHOPEDIC \u0026 EXTREMELY SOFT SHOES - 5.5 \/ GRAY","public_title":"5.5 \/ GRAY","options":["5.5","GRAY"],"price":4999,"weight":1100,"compare_at_price":8987,"inventory_management":null,"barcode":null,"featured_media":{"alt":null,"id":10993667801243,"position":3,"preview_image":{"aspect_ratio":1.0,"height":750,"width":750,"src":"https:\/\/cdn.shopify.com\/s\/files\/1\/0451\/8520\/4379\/products\/12211372208_1876910939_2000x_5c2.jpg?v=1598926482"}},"requires_selling_plan":false,"selling_plan_allocations":[]},{"id":35739098939547,"title":"6 \/ BLUE","option1":"6","option2":"BLUE","option3":null,"sku":"10ESSS_01_BL_36_1","requires_shipping":true,"taxable":true,"featured_image":{"id":18818894790811,"product_id":5555945930907,"position":2,"created_at":"2020-08-31T19:14:42-07:00","updated_at":"2020-08-31T19:14:42-07:00","alt":null,"width":750,"height":750,"src":"https:\/\/cdn.shopify.com\/s\/files\/1\/0451\/8520\/4379\/products\/12173973411_1876910939_2000x_e8e.jpg?v=1598926482","variant_ids":[35739098742939,35739098841243,35739098939547,35739099037851,35739099136155,35739099234459,35739099332763,35739099431067,35739099529371,35739099627675,35739099725979,35739099824283,35739099922587]},"available":true,"name":"ELEGANT ORTHOPEDIC \u0026 EXTREMELY SOFT SHOES - 6 \/ BLUE","public_title":"6 \/ BLUE","options":["6","BLUE"],"price":4999,"weight":1100,"compare_at_price":8987,"inventory_management":null,"barcode":null,"featured_media":{"alt":null,"id":10993667768475,"position":2,"preview_image":{"aspect_ratio":1.0,"height":750,"width":750,"src":"https:\/\/cdn.shopify.com\/s\/files\/1\/0451\/8520\/4379\/products\/12173973411_1876910939_2000x_e8e.jpg?v=1598926482"}},"requires_selling_plan":false,"selling_plan_allocations":[]},{"id":35739098972315,"title":"6 \/ BEIGE","option1":"6","option2":"BEIGE","option3":null,"sku":"10ESSS_01_BG_36_1","requires_shipping":true,"taxable":true,"featured_image":{"id":18818894758043,"product_id":5555945930907,"position":1,"created_at":"2020-08-31T19:14:42-07:00","updated_at":"2020-08-31T19:14:42-07:00","alt":null,"width":750,"height":750,"src":"https:\/\/cdn.shopify.com\/s\/files\/1\/0451\/8520\/4379\/products\/12173967470_1876910939_2000x_1d0.jpg?v=1598926482","variant_ids":[35739098775707,35739098874011,35739098972315,35739099070619,35739099168923,35739099267227,35739099365531,35739099463835,35739099562139,35739099660443,35739099758747,35739099857051,35739099955355]},"available":true,"name":"ELEGANT ORTHOPEDIC \u0026 EXTREMELY SOFT SHOES - 6 \/ BEIGE","public_title":"6 \/ BEIGE","options":["6","BEIGE"],"price":4999,"weight":1100,"compare_at_price":8987,"inventory_management":null,"barcode":null,"featured_media":{"alt":null,"id":10993667735707,"position":1,"preview_image":{"aspect_ratio":1.0,"height":750,"width":750,"src":"https:\/\/cdn.shopify.com\/s\/files\/1\/0451\/8520\/4379\/products\/12173967470_1876910939_2000x_1d0.jpg?v=1598926482"}},"requires_selling_plan":false,"selling_plan_allocations":[]},{"id":35739099005083,"title":"6 \/ GRAY","option1":"6","option2":"GRAY","option3":null,"sku":"10ESSS_01_GY_36_1","requires_shipping":true,"taxable":true,"featured_image":{"id":18818894823579,"product_id":5555945930907,"position":3,"created_at":"2020-08-31T19:14:42-07:00","updated_at":"2020-08-31T19:14:42-07:00","alt":null,"width":750,"height":750,"src":"https:\/\/cdn.shopify.com\/s\/files\/1\/0451\/8520\/4379\/products\/12211372208_1876910939_2000x_5c2.jpg?v=1598926482","variant_ids":[35739098808475,35739098906779,35739099005083,35739099103387,35739099201691,35739099299995,35739099398299,35739099496603,35739099594907,35739099693211,35739099791515,35739099889819,35739099988123]},"available":true,"name":"ELEGANT ORTHOPEDIC \u0026 EXTREMELY SOFT SHOES - 6 \/ GRAY","public_title":"6 \/ GRAY","options":["6","GRAY"],"price":4999,"weight":1100,"compare_at_price":8987,"inventory_management":null,"barcode":null,"featured_media":{"alt":null,"id":10993667801243,"position":3,"preview_image":{"aspect_ratio":1.0,"height":750,"width":750,"src":"https:\/\/cdn.shopify.com\/s\/files\/1\/0451\/8520\/4379\/products\/12211372208_1876910939_2000x_5c2.jpg?v=1598926482"}},"requires_selling_plan":false,"selling_plan_allocations":[]},{"id":35739099037851,"title":"6.5 \/ BLUE","option1":"6.5","option2":"BLUE","option3":null,"sku":"10ESSS_01_BL_37_1","requires_shipping":true,"taxable":true,"featured_image":{"id":18818894790811,"product_id":5555945930907,"position":2,"created_at":"2020-08-31T19:14:42-07:00","updated_at":"2020-08-31T19:14:42-07:00","alt":null,"width":750,"height":750,"src":"https:\/\/cdn.shopify.com\/s\/files\/1\/0451\/8520\/4379\/products\/12173973411_1876910939_2000x_e8e.jpg?v=1598926482","variant_ids":[35739098742939,35739098841243,35739098939547,35739099037851,35739099136155,35739099234459,35739099332763,35739099431067,35739099529371,35739099627675,35739099725979,35739099824283,35739099922587]},"available":true,"name":"ELEGANT ORTHOPEDIC \u0026 EXTREMELY SOFT SHOES - 6.5 \/ BLUE","public_title":"6.5 \/ BLUE","options":["6.5","BLUE"],"price":4999,"weight":1100,"compare_at_price":8987,"inventory_management":null,"barcode":null,"featured_media":{"alt":null,"id":10993667768475,"position":2,"preview_image":{"aspect_ratio":1.0,"height":750,"width":750,"src":"https:\/\/cdn.shopify.com\/s\/files\/1\/0451\/8520\/4379\/products\/12173973411_1876910939_2000x_e8e.jpg?v=1598926482"}},"requires_selling_plan":false,"selling_plan_allocations":[]},{"id":35739099070619,"title":"6.5 \/ BEIGE","option1":"6.5","option2":"BEIGE","option3":null,"sku":"10ESSS_01_BG_37_1","requires_shipping":true,"taxable":true,"featured_image":{"id":18818894758043,"product_id":5555945930907,"position":1,"created_at":"2020-08-31T19:14:42-07:00","updated_at":"2020-08-31T19:14:42-07:00","alt":null,"width":750,"height":750,"src":"https:\/\/cdn.shopify.com\/s\/files\/1\/0451\/8520\/4379\/products\/12173967470_1876910939_2000x_1d0.jpg?v=1598926482","variant_ids":[35739098775707,35739098874011,35739098972315,35739099070619,35739099168923,35739099267227,35739099365531,35739099463835,35739099562139,35739099660443,35739099758747,35739099857051,35739099955355]},"available":true,"name":"ELEGANT ORTHOPEDIC \u0026 EXTREMELY SOFT SHOES - 6.5 \/ BEIGE","public_title":"6.5 \/ BEIGE","options":["6.5","BEIGE"],"price":4999,"weight":1100,"compare_at_price":8987,"inventory_management":null,"barcode":null,"featured_media":{"alt":null,"id":10993667735707,"position":1,"preview_image":{"aspect_ratio":1.0,"height":750,"width":750,"src":"https:\/\/cdn.shopify.com\/s\/files\/1\/0451\/8520\/4379\/products\/12173967470_1876910939_2000x_1d0.jpg?v=1598926482"}},"requires_selling_plan":false,"selling_plan_allocations":[]},{"id":35739099103387,"title":"6.5 \/ GRAY","option1":"6.5","option2":"GRAY","option3":null,"sku":"10ESSS_01_GY_37_1","requires_shipping":true,"taxable":true,"featured_image":{"id":18818894823579,"product_id":5555945930907,"position":3,"created_at":"2020-08-31T19:14:42-07:00","updated_at":"2020-08-31T19:14:42-07:00","alt":null,"width":750,"height":750,"src":"https:\/\/cdn.shopify.com\/s\/files\/1\/0451\/8520\/4379\/products\/12211372208_1876910939_2000x_5c2.jpg?v=1598926482","variant_ids":[35739098808475,35739098906779,35739099005083,35739099103387,35739099201691,35739099299995,35739099398299,35739099496603,35739099594907,35739099693211,35739099791515,35739099889819,35739099988123]},"available":true,"name":"ELEGANT ORTHOPEDIC \u0026 EXTREMELY SOFT SHOES - 6.5 \/ GRAY","public_title":"6.5 \/ GRAY","options":["6.5","GRAY"],"price":4999,"weight":1100,"compare_at_price":8987,"inventory_management":null,"barcode":null,"featured_media":{"alt":null,"id":10993667801243,"position":3,"preview_image":{"aspect_ratio":1.0,"height":750,"width":750,"src":"https:\/\/cdn.shopify.com\/s\/files\/1\/0451\/8520\/4379\/products\/12211372208_1876910939_2000x_5c2.jpg?v=1598926482"}},"requires_selling_plan":false,"selling_plan_allocations":[]},{"id":35739099136155,"title":"7 \/ BLUE","option1":"7","option2":"BLUE","option3":null,"sku":"10ESSS_01_BL_38_1","requires_shipping":true,"taxable":true,"featured_image":{"id":18818894790811,"product_id":5555945930907,"position":2,"created_at":"2020-08-31T19:14:42-07:00","updated_at":"2020-08-31T19:14:42-07:00","alt":null,"width":750,"height":750,"src":"https:\/\/cdn.shopify.com\/s\/files\/1\/0451\/8520\/4379\/products\/12173973411_1876910939_2000x_e8e.jpg?v=1598926482","variant_ids":[35739098742939,35739098841243,35739098939547,35739099037851,35739099136155,35739099234459,35739099332763,35739099431067,35739099529371,35739099627675,35739099725979,35739099824283,35739099922587]},"available":true,"name":"ELEGANT ORTHOPEDIC \u0026 EXTREMELY SOFT SHOES - 7 \/ BLUE","public_title":"7 \/ BLUE","options":["7","BLUE"],"price":4999,"weight":1100,"compare_at_price":8987,"inventory_management":null,"barcode":null,"featured_media":{"alt":null,"id":10993667768475,"position":2,"preview_image":{"aspect_ratio":1.0,"height":750,"width":750,"src":"https:\/\/cdn.shopify.com\/s\/files\/1\/0451\/8520\/4379\/products\/12173973411_1876910939_2000x_e8e.jpg?v=1598926482"}},"requires_selling_plan":false,"selling_plan_allocations":[]},{"id":35739099168923,"title":"7 \/ BEIGE","option1":"7","option2":"BEIGE","option3":null,"sku":"10ESSS_01_BG_38_1","requires_shipping":true,"taxable":true,"featured_image":{"id":18818894758043,"product_id":5555945930907,"position":1,"created_at":"2020-08-31T19:14:42-07:00","updated_at":"2020-08-31T19:14:42-07:00","alt":null,"width":750,"height":750,"src":"https:\/\/cdn.shopify.com\/s\/files\/1\/0451\/8520\/4379\/products\/12173967470_1876910939_2000x_1d0.jpg?v=1598926482","variant_ids":[35739098775707,35739098874011,35739098972315,35739099070619,35739099168923,35739099267227,35739099365531,35739099463835,35739099562139,35739099660443,35739099758747,35739099857051,35739099955355]},"available":true,"name":"ELEGANT ORTHOPEDIC \u0026 EXTREMELY SOFT SHOES - 7 \/ BEIGE","public_title":"7 \/ BEIGE","options":["7","BEIGE"],"price":4999,"weight":1100,"compare_at_price":8987,"inventory_management":null,"barcode":null,"featured_media":{"alt":null,"id":10993667735707,"position":1,"preview_image":{"aspect_ratio":1.0,"height":750,"width":750,"src":"https:\/\/cdn.shopify.com\/s\/files\/1\/0451\/8520\/4379\/products\/12173967470_1876910939_2000x_1d0.jpg?v=1598926482"}},"requires_selling_plan":false,"selling_plan_allocations":[]},{"id":35739099201691,"title":"7 \/ GRAY","option1":"7","option2":"GRAY","option3":null,"sku":"10ESSS_01_GY_38_1","requires_shipping":true,"taxable":true,"featured_image":{"id":18818894823579,"product_id":5555945930907,"position":3,"created_at":"2020-08-31T19:14:42-07:00","updated_at":"2020-08-31T19:14:42-07:00","alt":null,"width":750,"height":750,"src":"https:\/\/cdn.shopify.com\/s\/files\/1\/0451\/8520\/4379\/products\/12211372208_1876910939_2000x_5c2.jpg?v=1598926482","variant_ids":[35739098808475,35739098906779,35739099005083,35739099103387,35739099201691,35739099299995,35739099398299,35739099496603,35739099594907,35739099693211,35739099791515,35739099889819,35739099988123]},"available":true,"name":"ELEGANT ORTHOPEDIC \u0026 EXTREMELY SOFT SHOES - 7 \/ GRAY","public_title":"7 \/ GRAY","options":["7","GRAY"],"price":4999,"weight":1100,"compare_at_price":8987,"inventory_management":null,"barcode":null,"featured_media":{"alt":null,"id":10993667801243,"position":3,"preview_image":{"aspect_ratio":1.0,"height":750,"width":750,"src":"https:\/\/cdn.shopify.com\/s\/files\/1\/0451\/8520\/4379\/products\/12211372208_1876910939_2000x_5c2.jpg?v=1598926482"}},"requires_selling_plan":false,"selling_plan_allocations":[]},{"id":35739099234459,"title":"7.5 \/ BLUE","option1":"7.5","option2":"BLUE","option3":null,"sku":"10ESSS_01_BL_38_1","requires_shipping":true,"taxable":true,"featured_image":{"id":18818894790811,"product_id":5555945930907,"position":2,"created_at":"2020-08-31T19:14:42-07:00","updated_at":"2020-08-31T19:14:42-07:00","alt":null,"width":750,"height":750,"src":"https:\/\/cdn.shopify.com\/s\/files\/1\/0451\/8520\/4379\/products\/12173973411_1876910939_2000x_e8e.jpg?v=1598926482","variant_ids":[35739098742939,35739098841243,35739098939547,35739099037851,35739099136155,35739099234459,35739099332763,35739099431067,35739099529371,35739099627675,35739099725979,35739099824283,35739099922587]},"available":true,"name":"ELEGANT ORTHOPEDIC \u0026 EXTREMELY SOFT SHOES - 7.5 \/ BLUE","public_title":"7.5 \/ BLUE","options":["7.5","BLUE"],"price":4999,"weight":1100,"compare_at_price":8987,"inventory_management":null,"barcode":null,"featured_media":{"alt":null,"id":10993667768475,"position":2,"preview_image":{"aspect_ratio":1.0,"height":750,"width":750,"src":"https:\/\/cdn.shopify.com\/s\/files\/1\/0451\/8520\/4379\/products\/12173973411_1876910939_2000x_e8e.jpg?v=1598926482"}},"requires_selling_plan":false,"selling_plan_allocations":[]},{"id":35739099267227,"title":"7.5 \/ BEIGE","option1":"7.5","option2":"BEIGE","option3":null,"sku":"10ESSS_01_BG_38_1","requires_shipping":true,"taxable":true,"featured_image":{"id":18818894758043,"product_id":5555945930907,"position":1,"created_at":"2020-08-31T19:14:42-07:00","updated_at":"2020-08-31T19:14:42-07:00","alt":null,"width":750,"height":750,"src":"https:\/\/cdn.shopify.com\/s\/files\/1\/0451\/8520\/4379\/products\/12173967470_1876910939_2000x_1d0.jpg?v=1598926482","variant_ids":[35739098775707,35739098874011,35739098972315,35739099070619,35739099168923,35739099267227,35739099365531,35739099463835,35739099562139,35739099660443,35739099758747,35739099857051,35739099955355]},"available":true,"name":"ELEGANT ORTHOPEDIC \u0026 EXTREMELY SOFT SHOES - 7.5 \/ BEIGE","public_title":"7.5 \/ BEIGE","options":["7.5","BEIGE"],"price":4999,"weight":1100,"compare_at_price":8987,"inventory_management":null,"barcode":null,"featured_media":{"alt":null,"id":10993667735707,"position":1,"preview_image":{"aspect_ratio":1.0,"height":750,"width":750,"src":"https:\/\/cdn.shopify.com\/s\/files\/1\/0451\/8520\/4379\/products\/12173967470_1876910939_2000x_1d0.jpg?v=1598926482"}},"requires_selling_plan":false,"selling_plan_allocations":[]},{"id":35739099299995,"title":"7.5 \/ GRAY","option1":"7.5","option2":"GRAY","option3":null,"sku":"10ESSS_01_GY_38_1","requires_shipping":true,"taxable":true,"featured_image":{"id":18818894823579,"product_id":5555945930907,"position":3,"created_at":"2020-08-31T19:14:42-07:00","updated_at":"2020-08-31T19:14:42-07:00","alt":null,"width":750,"height":750,"src":"https:\/\/cdn.shopify.com\/s\/files\/1\/0451\/8520\/4379\/products\/12211372208_1876910939_2000x_5c2.jpg?v=1598926482","variant_ids":[35739098808475,35739098906779,35739099005083,35739099103387,35739099201691,35739099299995,35739099398299,35739099496603,35739099594907,35739099693211,35739099791515,35739099889819,35739099988123]},"available":true,"name":"ELEGANT ORTHOPEDIC \u0026 EXTREMELY SOFT SHOES - 7.5 \/ GRAY","public_title":"7.5 \/ GRAY","options":["7.5","GRAY"],"price":4999,"weight":1100,"compare_at_price":8987,"inventory_management":null,"barcode":null,"featured_media":{"alt":null,"id":10993667801243,"position":3,"preview_image":{"aspect_ratio":1.0,"height":750,"width":750,"src":"https:\/\/cdn.shopify.com\/s\/files\/1\/0451\/8520\/4379\/products\/12211372208_1876910939_2000x_5c2.jpg?v=1598926482"}},"requires_selling_plan":false,"selling_plan_allocations":[]},{"id":35739099332763,"title":"8 \/ BLUE","option1":"8","option2":"BLUE","option3":null,"sku":"10ESSS_01_BL_39_1","requires_shipping":true,"taxable":true,"featured_image":{"id":18818894790811,"product_id":5555945930907,"position":2,"created_at":"2020-08-31T19:14:42-07:00","updated_at":"2020-08-31T19:14:42-07:00","alt":null,"width":750,"height":750,"src":"https:\/\/cdn.shopify.com\/s\/files\/1\/0451\/8520\/4379\/products\/12173973411_1876910939_2000x_e8e.jpg?v=1598926482","variant_ids":[35739098742939,35739098841243,35739098939547,35739099037851,35739099136155,35739099234459,35739099332763,35739099431067,35739099529371,35739099627675,35739099725979,35739099824283,35739099922587]},"available":true,"name":"ELEGANT ORTHOPEDIC \u0026 EXTREMELY SOFT SHOES - 8 \/ BLUE","public_title":"8 \/ BLUE","options":["8","BLUE"],"price":4999,"weight":1100,"compare_at_price":8987,"inventory_management":null,"barcode":null,"featured_media":{"alt":null,"id":10993667768475,"position":2,"preview_image":{"aspect_ratio":1.0,"height":750,"width":750,"src":"https:\/\/cdn.shopify.com\/s\/files\/1\/0451\/8520\/4379\/products\/12173973411_1876910939_2000x_e8e.jpg?v=1598926482"}},"requires_selling_plan":false,"selling_plan_allocations":[]},{"id":35739099365531,"title":"8 \/ BEIGE","option1":"8","option2":"BEIGE","option3":null,"sku":"10ESSS_01_BG_39_1","requires_shipping":true,"taxable":true,"featured_image":{"id":18818894758043,"product_id":5555945930907,"position":1,"created_at":"2020-08-31T19:14:42-07:00","updated_at":"2020-08-31T19:14:42-07:00","alt":null,"width":750,"height":750,"src":"https:\/\/cdn.shopify.com\/s\/files\/1\/0451\/8520\/4379\/products\/12173967470_1876910939_2000x_1d0.jpg?v=1598926482","variant_ids":[35739098775707,35739098874011,35739098972315,35739099070619,35739099168923,35739099267227,35739099365531,35739099463835,35739099562139,35739099660443,35739099758747,35739099857051,35739099955355]},"available":true,"name":"ELEGANT ORTHOPEDIC \u0026 EXTREMELY SOFT SHOES - 8 \/ BEIGE","public_title":"8 \/ BEIGE","options":["8","BEIGE"],"price":4999,"weight":1100,"compare_at_price":8987,"inventory_management":null,"barcode":null,"featured_media":{"alt":null,"id":10993667735707,"position":1,"preview_image":{"aspect_ratio":1.0,"height":750,"width":750,"src":"https:\/\/cdn.shopify.com\/s\/files\/1\/0451\/8520\/4379\/products\/12173967470_1876910939_2000x_1d0.jpg?v=1598926482"}},"requires_selling_plan":false,"selling_plan_allocations":[]},{"id":35739099398299,"title":"8 \/ GRAY","option1":"8","option2":"GRAY","option3":null,"sku":"10ESSS_01_GY_39_1","requires_shipping":true,"taxable":true,"featured_image":{"id":18818894823579,"product_id":5555945930907,"position":3,"created_at":"2020-08-31T19:14:42-07:00","updated_at":"2020-08-31T19:14:42-07:00","alt":null,"width":750,"height":750,"src":"https:\/\/cdn.shopify.com\/s\/files\/1\/0451\/8520\/4379\/products\/12211372208_1876910939_2000x_5c2.jpg?v=1598926482","variant_ids":[35739098808475,35739098906779,35739099005083,35739099103387,35739099201691,35739099299995,35739099398299,35739099496603,35739099594907,35739099693211,35739099791515,35739099889819,35739099988123]},"available":true,"name":"ELEGANT ORTHOPEDIC \u0026 EXTREMELY SOFT SHOES - 8 \/ GRAY","public_title":"8 \/ GRAY","options":["8","GRAY"],"price":4999,"weight":1100,"compare_at_price":8987,"inventory_management":null,"barcode":null,"featured_media":{"alt":null,"id":10993667801243,"position":3,"preview_image":{"aspect_ratio":1.0,"height":750,"width":750,"src":"https:\/\/cdn.shopify.com\/s\/files\/1\/0451\/8520\/4379\/products\/12211372208_1876910939_2000x_5c2.jpg?v=1598926482"}},"requires_selling_plan":false,"selling_plan_allocations":[]},{"id":35739099431067,"title":"8.5 \/ BLUE","option1":"8.5","option2":"BLUE","option3":null,"sku":"10ESSS_01_BL_40_1","requires_shipping":true,"taxable":true,"featured_image":{"id":18818894790811,"product_id":5555945930907,"position":2,"created_at":"2020-08-31T19:14:42-07:00","updated_at":"2020-08-31T19:14:42-07:00","alt":null,"width":750,"height":750,"src":"https:\/\/cdn.shopify.com\/s\/files\/1\/0451\/8520\/4379\/products\/12173973411_1876910939_2000x_e8e.jpg?v=1598926482","variant_ids":[35739098742939,35739098841243,35739098939547,35739099037851,35739099136155,35739099234459,35739099332763,35739099431067,35739099529371,35739099627675,35739099725979,35739099824283,35739099922587]},"available":true,"name":"ELEGANT ORTHOPEDIC \u0026 EXTREMELY SOFT SHOES - 8.5 \/ BLUE","public_title":"8.5 \/ BLUE","options":["8.5","BLUE"],"price":4999,"weight":1100,"compare_at_price":8987,"inventory_management":null,"barcode":null,"featured_media":{"alt":null,"id":10993667768475,"position":2,"preview_image":{"aspect_ratio":1.0,"height":750,"width":750,"src":"https:\/\/cdn.shopify.com\/s\/files\/1\/0451\/8520\/4379\/products\/12173973411_1876910939_2000x_e8e.jpg?v=1598926482"}},"requires_selling_plan":false,"selling_plan_allocations":[]},{"id":35739099463835,"title":"8.5 \/ BEIGE","option1":"8.5","option2":"BEIGE","option3":null,"sku":"10ESSS_01_BG_40_1","requires_shipping":true,"taxable":true,"featured_image":{"id":18818894758043,"product_id":5555945930907,"position":1,"created_at":"2020-08-31T19:14:42-07:00","updated_at":"2020-08-31T19:14:42-07:00","alt":null,"width":750,"height":750,"src":"https:\/\/cdn.shopify.com\/s\/files\/1\/0451\/8520\/4379\/products\/12173967470_1876910939_2000x_1d0.jpg?v=1598926482","variant_ids":[35739098775707,35739098874011,35739098972315,35739099070619,35739099168923,35739099267227,35739099365531,35739099463835,35739099562139,35739099660443,35739099758747,35739099857051,35739099955355]},"available":true,"name":"ELEGANT ORTHOPEDIC \u0026 EXTREMELY SOFT SHOES - 8.5 \/ BEIGE","public_title":"8.5 \/ BEIGE","options":["8.5","BEIGE"],"price":4999,"weight":1100,"compare_at_price":8987,"inventory_management":null,"barcode":null,"featured_media":{"alt":null,"id":10993667735707,"position":1,"preview_image":{"aspect_ratio":1.0,"height":750,"width":750,"src":"https:\/\/cdn.shopify.com\/s\/files\/1\/0451\/8520\/4379\/products\/12173967470_1876910939_2000x_1d0.jpg?v=1598926482"}},"requires_selling_plan":false,"selling_plan_allocations":[]},{"id":35739099496603,"title":"8.5 \/ GRAY","option1":"8.5","option2":"GRAY","option3":null,"sku":"10ESSS_01_GY_40_1","requires_shipping":true,"taxable":true,"featured_image":{"id":18818894823579,"product_id":5555945930907,"position":3,"created_at":"2020-08-31T19:14:42-07:00","updated_at":"2020-08-31T19:14:42-07:00","alt":null,"width":750,"height":750,"src":"https:\/\/cdn.shopify.com\/s\/files\/1\/0451\/8520\/4379\/products\/12211372208_1876910939_2000x_5c2.jpg?v=1598926482","variant_ids":[35739098808475,35739098906779,35739099005083,35739099103387,35739099201691,35739099299995,35739099398299,35739099496603,35739099594907,35739099693211,35739099791515,35739099889819,35739099988123]},"available":true,"name":"ELEGANT ORTHOPEDIC \u0026 EXTREMELY SOFT SHOES - 8.5 \/ GRAY","public_title":"8.5 \/ GRAY","options":["8.5","GRAY"],"price":4999,"weight":1100,"compare_at_price":8987,"inventory_management":null,"barcode":null,"featured_media":{"alt":null,"id":10993667801243,"position":3,"preview_image":{"aspect_ratio":1.0,"height":750,"width":750,"src":"https:\/\/cdn.shopify.com\/s\/files\/1\/0451\/8520\/4379\/products\/12211372208_1876910939_2000x_5c2.jpg?v=1598926482"}},"requires_selling_plan":false,"selling_plan_allocations":[]},{"id":35739099529371,"title":"9 \/ BLUE","option1":"9","option2":"BLUE","option3":null,"sku":"10ESSS_01_BL_41_1","requires_shipping":true,"taxable":true,"featured_image":{"id":18818894790811,"product_id":5555945930907,"position":2,"created_at":"2020-08-31T19:14:42-07:00","updated_at":"2020-08-31T19:14:42-07:00","alt":null,"width":750,"height":750,"src":"https:\/\/cdn.shopify.com\/s\/files\/1\/0451\/8520\/4379\/products\/12173973411_1876910939_2000x_e8e.jpg?v=1598926482","variant_ids":[35739098742939,35739098841243,35739098939547,35739099037851,35739099136155,35739099234459,35739099332763,35739099431067,35739099529371,35739099627675,35739099725979,35739099824283,35739099922587]},"available":true,"name":"ELEGANT ORTHOPEDIC \u0026 EXTREMELY SOFT SHOES - 9 \/ BLUE","public_title":"9 \/ BLUE","options":["9","BLUE"],"price":4999,"weight":1100,"compare_at_price":8987,"inventory_management":null,"barcode":null,"featured_media":{"alt":null,"id":10993667768475,"position":2,"preview_image":{"aspect_ratio":1.0,"height":750,"width":750,"src":"https:\/\/cdn.shopify.com\/s\/files\/1\/0451\/8520\/4379\/products\/12173973411_1876910939_2000x_e8e.jpg?v=1598926482"}},"requires_selling_plan":false,"selling_plan_allocations":[]},{"id":35739099562139,"title":"9 \/ BEIGE","option1":"9","option2":"BEIGE","option3":null,"sku":"10ESSS_01_BG_41_1","requires_shipping":true,"taxable":true,"featured_image":{"id":18818894758043,"product_id":5555945930907,"position":1,"created_at":"2020-08-31T19:14:42-07:00","updated_at":"2020-08-31T19:14:42-07:00","alt":null,"width":750,"height":750,"src":"https:\/\/cdn.shopify.com\/s\/files\/1\/0451\/8520\/4379\/products\/12173967470_1876910939_2000x_1d0.jpg?v=1598926482","variant_ids":[35739098775707,35739098874011,35739098972315,35739099070619,35739099168923,35739099267227,35739099365531,35739099463835,35739099562139,35739099660443,35739099758747,35739099857051,35739099955355]},"available":true,"name":"ELEGANT ORTHOPEDIC \u0026 EXTREMELY SOFT SHOES - 9 \/ BEIGE","public_title":"9 \/ BEIGE","options":["9","BEIGE"],"price":4999,"weight":1100,"compare_at_price":8987,"inventory_management":null,"barcode":null,"featured_media":{"alt":null,"id":10993667735707,"position":1,"preview_image":{"aspect_ratio":1.0,"height":750,"width":750,"src":"https:\/\/cdn.shopify.com\/s\/files\/1\/0451\/8520\/4379\/products\/12173967470_1876910939_2000x_1d0.jpg?v=1598926482"}},"requires_selling_plan":false,"selling_plan_allocations":[]},{"id":35739099594907,"title":"9 \/ GRAY","option1":"9","option2":"GRAY","option3":null,"sku":"10ESSS_01_GY_41_1","requires_shipping":true,"taxable":true,"featured_image":{"id":18818894823579,"product_id":5555945930907,"position":3,"created_at":"2020-08-31T19:14:42-07:00","updated_at":"2020-08-31T19:14:42-07:00","alt":null,"width":750,"height":750,"src":"https:\/\/cdn.shopify.com\/s\/files\/1\/0451\/8520\/4379\/products\/12211372208_1876910939_2000x_5c2.jpg?v=1598926482","variant_ids":[35739098808475,35739098906779,35739099005083,35739099103387,35739099201691,35739099299995,35739099398299,35739099496603,35739099594907,35739099693211,35739099791515,35739099889819,35739099988123]},"available":true,"name":"ELEGANT ORTHOPEDIC \u0026 EXTREMELY SOFT SHOES - 9 \/ GRAY","public_title":"9 \/ GRAY","options":["9","GRAY"],"price":4999,"weight":1100,"compare_at_price":8987,"inventory_management":null,"barcode":null,"featured_media":{"alt":null,"id":10993667801243,"position":3,"preview_image":{"aspect_ratio":1.0,"height":750,"width":750,"src":"https:\/\/cdn.shopify.com\/s\/files\/1\/0451\/8520\/4379\/products\/12211372208_1876910939_2000x_5c2.jpg?v=1598926482"}},"requires_selling_plan":false,"selling_plan_allocations":[]},{"id":35739099627675,"title":"9.5 \/ BLUE","option1":"9.5","option2":"BLUE","option3":null,"sku":"10ESSS_01_BL_41_1","requires_shipping":true,"taxable":true,"featured_image":{"id":18818894790811,"product_id":5555945930907,"position":2,"created_at":"2020-08-31T19:14:42-07:00","updated_at":"2020-08-31T19:14:42-07:00","alt":null,"width":750,"height":750,"src":"https:\/\/cdn.shopify.com\/s\/files\/1\/0451\/8520\/4379\/products\/12173973411_1876910939_2000x_e8e.jpg?v=1598926482","variant_ids":[35739098742939,35739098841243,35739098939547,35739099037851,35739099136155,35739099234459,35739099332763,35739099431067,35739099529371,35739099627675,35739099725979,35739099824283,35739099922587]},"available":true,"name":"ELEGANT ORTHOPEDIC \u0026 EXTREMELY SOFT SHOES - 9.5 \/ BLUE","public_title":"9.5 \/ BLUE","options":["9.5","BLUE"],"price":4999,"weight":1100,"compare_at_price":8987,"inventory_management":null,"barcode":null,"featured_media":{"alt":null,"id":10993667768475,"position":2,"preview_image":{"aspect_ratio":1.0,"height":750,"width":750,"src":"https:\/\/cdn.shopify.com\/s\/files\/1\/0451\/8520\/4379\/products\/12173973411_1876910939_2000x_e8e.jpg?v=1598926482"}},"requires_selling_plan":false,"selling_plan_allocations":[]},{"id":35739099660443,"title":"9.5 \/ BEIGE","option1":"9.5","option2":"BEIGE","option3":null,"sku":"10ESSS_01_BG_41_1","requires_shipping":true,"taxable":true,"featured_image":{"id":18818894758043,"product_id":5555945930907,"position":1,"created_at":"2020-08-31T19:14:42-07:00","updated_at":"2020-08-31T19:14:42-07:00","alt":null,"width":750,"height":750,"src":"https:\/\/cdn.shopify.com\/s\/files\/1\/0451\/8520\/4379\/products\/12173967470_1876910939_2000x_1d0.jpg?v=1598926482","variant_ids":[35739098775707,35739098874011,35739098972315,35739099070619,35739099168923,35739099267227,35739099365531,35739099463835,35739099562139,35739099660443,35739099758747,35739099857051,35739099955355]},"available":true,"name":"ELEGANT ORTHOPEDIC \u0026 EXTREMELY SOFT SHOES - 9.5 \/ BEIGE","public_title":"9.5 \/ BEIGE","options":["9.5","BEIGE"],"price":4999,"weight":1100,"compare_at_price":8987,"inventory_management":null,"barcode":null,"featured_media":{"alt":null,"id":10993667735707,"position":1,"preview_image":{"aspect_ratio":1.0,"height":750,"width":750,"src":"https:\/\/cdn.shopify.com\/s\/files\/1\/0451\/8520\/4379\/products\/12173967470_1876910939_2000x_1d0.jpg?v=1598926482"}},"requires_selling_plan":false,"selling_plan_allocations":[]},{"id":35739099693211,"title":"9.5 \/ GRAY","option1":"9.5","option2":"GRAY","option3":null,"sku":"10ESSS_01_GY_41_1","requires_shipping":true,"taxable":true,"featured_image":{"id":18818894823579,"product_id":5555945930907,"position":3,"created_at":"2020-08-31T19:14:42-07:00","updated_at":"2020-08-31T19:14:42-07:00","alt":null,"width":750,"height":750,"src":"https:\/\/cdn.shopify.com\/s\/files\/1\/0451\/8520\/4379\/products\/12211372208_1876910939_2000x_5c2.jpg?v=1598926482","variant_ids":[35739098808475,35739098906779,35739099005083,35739099103387,35739099201691,35739099299995,35739099398299,35739099496603,35739099594907,35739099693211,35739099791515,35739099889819,35739099988123]},"available":true,"name":"ELEGANT ORTHOPEDIC \u0026 EXTREMELY SOFT SHOES - 9.5 \/ GRAY","public_title":"9.5 \/ GRAY","options":["9.5","GRAY"],"price":4999,"weight":1100,"compare_at_price":8987,"inventory_management":null,"barcode":null,"featured_media":{"alt":null,"id":10993667801243,"position":3,"preview_image":{"aspect_ratio":1.0,"height":750,"width":750,"src":"https:\/\/cdn.shopify.com\/s\/files\/1\/0451\/8520\/4379\/products\/12211372208_1876910939_2000x_5c2.jpg?v=1598926482"}},"requires_selling_plan":false,"selling_plan_allocations":[]},{"id":35739099725979,"title":"10 \/ BLUE","option1":"10","option2":"BLUE","option3":null,"sku":"10ESSS_01_BL_42_1","requires_shipping":true,"taxable":true,"featured_image":{"id":18818894790811,"product_id":5555945930907,"position":2,"created_at":"2020-08-31T19:14:42-07:00","updated_at":"2020-08-31T19:14:42-07:00","alt":null,"width":750,"height":750,"src":"https:\/\/cdn.shopify.com\/s\/files\/1\/0451\/8520\/4379\/products\/12173973411_1876910939_2000x_e8e.jpg?v=1598926482","variant_ids":[35739098742939,35739098841243,35739098939547,35739099037851,35739099136155,35739099234459,35739099332763,35739099431067,35739099529371,35739099627675,35739099725979,35739099824283,35739099922587]},"available":true,"name":"ELEGANT ORTHOPEDIC \u0026 EXTREMELY SOFT SHOES - 10 \/ BLUE","public_title":"10 \/ BLUE","options":["10","BLUE"],"price":4999,"weight":1100,"compare_at_price":8987,"inventory_management":null,"barcode":null,"featured_media":{"alt":null,"id":10993667768475,"position":2,"preview_image":{"aspect_ratio":1.0,"height":750,"width":750,"src":"https:\/\/cdn.shopify.com\/s\/files\/1\/0451\/8520\/4379\/products\/12173973411_1876910939_2000x_e8e.jpg?v=1598926482"}},"requires_selling_plan":false,"selling_plan_allocations":[]},{"id":35739099758747,"title":"10 \/ BEIGE","option1":"10","option2":"BEIGE","option3":null,"sku":"10ESSS_01_BG_42_1","requires_shipping":true,"taxable":true,"featured_image":{"id":18818894758043,"product_id":5555945930907,"position":1,"created_at":"2020-08-31T19:14:42-07:00","updated_at":"2020-08-31T19:14:42-07:00","alt":null,"width":750,"height":750,"src":"https:\/\/cdn.shopify.com\/s\/files\/1\/0451\/8520\/4379\/products\/12173967470_1876910939_2000x_1d0.jpg?v=1598926482","variant_ids":[35739098775707,35739098874011,35739098972315,35739099070619,35739099168923,35739099267227,35739099365531,35739099463835,35739099562139,35739099660443,35739099758747,35739099857051,35739099955355]},"available":true,"name":"ELEGANT ORTHOPEDIC \u0026 EXTREMELY SOFT SHOES - 10 \/ BEIGE","public_title":"10 \/ BEIGE","options":["10","BEIGE"],"price":4999,"weight":1100,"compare_at_price":8987,"inventory_management":null,"barcode":null,"featured_media":{"alt":null,"id":10993667735707,"position":1,"preview_image":{"aspect_ratio":1.0,"height":750,"width":750,"src":"https:\/\/cdn.shopify.com\/s\/files\/1\/0451\/8520\/4379\/products\/12173967470_1876910939_2000x_1d0.jpg?v=1598926482"}},"requires_selling_plan":false,"selling_plan_allocations":[]},{"id":35739099791515,"title":"10 \/ GRAY","option1":"10","option2":"GRAY","option3":null,"sku":"10ESSS_01_GY_42_1","requires_shipping":true,"taxable":true,"featured_image":{"id":18818894823579,"product_id":5555945930907,"position":3,"created_at":"2020-08-31T19:14:42-07:00","updated_at":"2020-08-31T19:14:42-07:00","alt":null,"width":750,"height":750,"src":"https:\/\/cdn.shopify.com\/s\/files\/1\/0451\/8520\/4379\/products\/12211372208_1876910939_2000x_5c2.jpg?v=1598926482","variant_ids":[35739098808475,35739098906779,35739099005083,35739099103387,35739099201691,35739099299995,35739099398299,35739099496603,35739099594907,35739099693211,35739099791515,35739099889819,35739099988123]},"available":true,"name":"ELEGANT ORTHOPEDIC \u0026 EXTREMELY SOFT SHOES - 10 \/ GRAY","public_title":"10 \/ GRAY","options":["10","GRAY"],"price":4999,"weight":1100,"compare_at_price":8987,"inventory_management":null,"barcode":null,"featured_media":{"alt":null,"id":10993667801243,"position":3,"preview_image":{"aspect_ratio":1.0,"height":750,"width":750,"src":"https:\/\/cdn.shopify.com\/s\/files\/1\/0451\/8520\/4379\/products\/12211372208_1876910939_2000x_5c2.jpg?v=1598926482"}},"requires_selling_plan":false,"selling_plan_allocations":[]},{"id":35739099824283,"title":"10.5 \/ BLUE","option1":"10.5","option2":"BLUE","option3":null,"sku":"10ESSS_01_BL_43_1","requires_shipping":true,"taxable":true,"featured_image":{"id":18818894790811,"product_id":5555945930907,"position":2,"created_at":"2020-08-31T19:14:42-07:00","updated_at":"2020-08-31T19:14:42-07:00","alt":null,"width":750,"height":750,"src":"https:\/\/cdn.shopify.com\/s\/files\/1\/0451\/8520\/4379\/products\/12173973411_1876910939_2000x_e8e.jpg?v=1598926482","variant_ids":[35739098742939,35739098841243,35739098939547,35739099037851,35739099136155,35739099234459,35739099332763,35739099431067,35739099529371,35739099627675,35739099725979,35739099824283,35739099922587]},"available":true,"name":"ELEGANT ORTHOPEDIC \u0026 EXTREMELY SOFT SHOES - 10.5 \/ BLUE","public_title":"10.5 \/ BLUE","options":["10.5","BLUE"],"price":4999,"weight":1100,"compare_at_price":8987,"inventory_management":null,"barcode":null,"featured_media":{"alt":null,"id":10993667768475,"position":2,"preview_image":{"aspect_ratio":1.0,"height":750,"width":750,"src":"https:\/\/cdn.shopify.com\/s\/files\/1\/0451\/8520\/4379\/products\/12173973411_1876910939_2000x_e8e.jpg?v=1598926482"}},"requires_selling_plan":false,"selling_plan_allocations":[]},{"id":35739099857051,"title":"10.5 \/ BEIGE","option1":"10.5","option2":"BEIGE","option3":null,"sku":"10ESSS_01_BG_43_1","requires_shipping":true,"taxable":true,"featured_image":{"id":18818894758043,"product_id":5555945930907,"position":1,"created_at":"2020-08-31T19:14:42-07:00","updated_at":"2020-08-31T19:14:42-07:00","alt":null,"width":750,"height":750,"src":"https:\/\/cdn.shopify.com\/s\/files\/1\/0451\/8520\/4379\/products\/12173967470_1876910939_2000x_1d0.jpg?v=1598926482","variant_ids":[35739098775707,35739098874011,35739098972315,35739099070619,35739099168923,35739099267227,35739099365531,35739099463835,35739099562139,35739099660443,35739099758747,35739099857051,35739099955355]},"available":true,"name":"ELEGANT ORTHOPEDIC \u0026 EXTREMELY SOFT SHOES - 10.5 \/ BEIGE","public_title":"10.5 \/ BEIGE","options":["10.5","BEIGE"],"price":4999,"weight":1100,"compare_at_price":8987,"inventory_management":null,"barcode":null,"featured_media":{"alt":null,"id":10993667735707,"position":1,"preview_image":{"aspect_ratio":1.0,"height":750,"width":750,"src":"https:\/\/cdn.shopify.com\/s\/files\/1\/0451\/8520\/4379\/products\/12173967470_1876910939_2000x_1d0.jpg?v=1598926482"}},"requires_selling_plan":false,"selling_plan_allocations":[]},{"id":35739099889819,"title":"10.5 \/ GRAY","option1":"10.5","option2":"GRAY","option3":null,"sku":"10ESSS_01_GY_43_1","requires_shipping":true,"taxable":true,"featured_image":{"id":18818894823579,"product_id":5555945930907,"position":3,"created_at":"2020-08-31T19:14:42-07:00","updated_at":"2020-08-31T19:14:42-07:00","alt":null,"width":750,"height":750,"src":"https:\/\/cdn.shopify.com\/s\/files\/1\/0451\/8520\/4379\/products\/12211372208_1876910939_2000x_5c2.jpg?v=1598926482","variant_ids":[35739098808475,35739098906779,35739099005083,35739099103387,35739099201691,35739099299995,35739099398299,35739099496603,35739099594907,35739099693211,35739099791515,35739099889819,35739099988123]},"available":true,"name":"ELEGANT ORTHOPEDIC \u0026 EXTREMELY SOFT SHOES - 10.5 \/ GRAY","public_title":"10.5 \/ GRAY","options":["10.5","GRAY"],"price":4999,"weight":1100,"compare_at_price":8987,"inventory_management":null,"barcode":null,"featured_media":{"alt":null,"id":10993667801243,"position":3,"preview_image":{"aspect_ratio":1.0,"height":750,"width":750,"src":"https:\/\/cdn.shopify.com\/s\/files\/1\/0451\/8520\/4379\/products\/12211372208_1876910939_2000x_5c2.jpg?v=1598926482"}},"requires_selling_plan":false,"selling_plan_allocations":[]},{"id":35739099922587,"title":"11 \/ BLUE","option1":"11","option2":"BLUE","option3":null,"sku":"10ESSS_01_BL_43_1","requires_shipping":true,"taxable":true,"featured_image":{"id":18818894790811,"product_id":5555945930907,"position":2,"created_at":"2020-08-31T19:14:42-07:00","updated_at":"2020-08-31T19:14:42-07:00","alt":null,"width":750,"height":750,"src":"https:\/\/cdn.shopify.com\/s\/files\/1\/0451\/8520\/4379\/products\/12173973411_1876910939_2000x_e8e.jpg?v=1598926482","variant_ids":[35739098742939,35739098841243,35739098939547,35739099037851,35739099136155,35739099234459,35739099332763,35739099431067,35739099529371,35739099627675,35739099725979,35739099824283,35739099922587]},"available":true,"name":"ELEGANT ORTHOPEDIC \u0026 EXTREMELY SOFT SHOES - 11 \/ BLUE","public_title":"11 \/ BLUE","options":["11","BLUE"],"price":4999,"weight":1100,"compare_at_price":8987,"inventory_management":null,"barcode":null,"featured_media":{"alt":null,"id":10993667768475,"position":2,"preview_image":{"aspect_ratio":1.0,"height":750,"width":750,"src":"https:\/\/cdn.shopify.com\/s\/files\/1\/0451\/8520\/4379\/products\/12173973411_1876910939_2000x_e8e.jpg?v=1598926482"}},"requires_selling_plan":false,"selling_plan_allocations":[]},{"id":35739099955355,"title":"11 \/ BEIGE","option1":"11","option2":"BEIGE","option3":null,"sku":"10ESSS_01_BG_43_1","requires_shipping":true,"taxable":true,"featured_image":{"id":18818894758043,"product_id":5555945930907,"position":1,"created_at":"2020-08-31T19:14:42-07:00","updated_at":"2020-08-31T19:14:42-07:00","alt":null,"width":750,"height":750,"src":"https:\/\/cdn.shopify.com\/s\/files\/1\/0451\/8520\/4379\/products\/12173967470_1876910939_2000x_1d0.jpg?v=1598926482","variant_ids":[35739098775707,35739098874011,35739098972315,35739099070619,35739099168923,35739099267227,35739099365531,35739099463835,35739099562139,35739099660443,35739099758747,35739099857051,35739099955355]},"available":true,"name":"ELEGANT ORTHOPEDIC \u0026 EXTREMELY SOFT SHOES - 11 \/ BEIGE","public_title":"11 \/ BEIGE","options":["11","BEIGE"],"price":4999,"weight":1100,"compare_at_price":8987,"inventory_management":null,"barcode":null,"featured_media":{"alt":null,"id":10993667735707,"position":1,"preview_image":{"aspect_ratio":1.0,"height":750,"width":750,"src":"https:\/\/cdn.shopify.com\/s\/files\/1\/0451\/8520\/4379\/products\/12173967470_1876910939_2000x_1d0.jpg?v=1598926482"}},"requires_selling_plan":false,"selling_plan_allocations":[]},{"id":35739099988123,"title":"11 \/ GRAY","option1":"11","option2":"GRAY","option3":null,"sku":"10ESSS_01_GY_43_1","requires_shipping":true,"taxable":true,"featured_image":{"id":18818894823579,"product_id":5555945930907,"position":3,"created_at":"2020-08-31T19:14:42-07:00","updated_at":"2020-08-31T19:14:42-07:00","alt":null,"width":750,"height":750,"src":"https:\/\/cdn.shopify.com\/s\/files\/1\/0451\/8520\/4379\/products\/12211372208_1876910939_2000x_5c2.jpg?v=1598926482","variant_ids":[35739098808475,35739098906779,35739099005083,35739099103387,35739099201691,35739099299995,35739099398299,35739099496603,35739099594907,35739099693211,35739099791515,35739099889819,35739099988123]},"available":true,"name":"ELEGANT ORTHOPEDIC \u0026 EXTREMELY SOFT SHOES - 11 \/ GRAY","public_title":"11 \/ GRAY","options":["11","GRAY"],"price":4999,"weight":1100,"compare_at_price":8987,"inventory_management":null,"barcode":null,"featured_media":{"alt":null,"id":10993667801243,"position":3,"preview_image":{"aspect_ratio":1.0,"height":750,"width":750,"src":"https:\/\/cdn.shopify.com\/s\/files\/1\/0451\/8520\/4379\/products\/12211372208_1876910939_2000x_5c2.jpg?v=1598926482"}},"requires_selling_plan":false,"selling_plan_allocations":[]}],"images":["\/\/cdn.shopify.com\/s\/files\/1\/0451\/8520\/4379\/products\/12173967470_1876910939_2000x_1d0.jpg?v=1598926482","\/\/cdn.shopify.com\/s\/files\/1\/0451\/8520\/4379\/products\/12173973411_1876910939_2000x_e8e.jpg?v=1598926482","\/\/cdn.shopify.com\/s\/files\/1\/0451\/8520\/4379\/products\/12211372208_1876910939_2000x_5c2.jpg?v=1598926482"],"featured_image":"\/\/cdn.shopify.com\/s\/files\/1\/0451\/8520\/4379\/products\/12173967470_1876910939_2000x_1d0.jpg?v=1598926482","options":["SIZE","COLOR"],"media":[{"alt":null,"id":10993667735707,"position":1,"preview_image":{"aspect_ratio":1.0,"height":750,"width":750,"src":"https:\/\/cdn.shopify.com\/s\/files\/1\/0451\/8520\/4379\/products\/12173967470_1876910939_2000x_1d0.jpg?v=1598926482"},"aspect_ratio":1.0,"height":750,"media_type":"image","src":"https:\/\/cdn.shopify.com\/s\/files\/1\/0451\/8520\/4379\/products\/12173967470_1876910939_2000x_1d0.jpg?v=1598926482","width":750},{"alt":null,"id":10993667768475,"position":2,"preview_image":{"aspect_ratio":1.0,"height":750,"width":750,"src":"https:\/\/cdn.shopify.com\/s\/files\/1\/0451\/8520\/4379\/products\/12173973411_1876910939_2000x_e8e.jpg?v=1598926482"},"aspect_ratio":1.0,"height":750,"media_type":"image","src":"https:\/\/cdn.shopify.com\/s\/files\/1\/0451\/8520\/4379\/products\/12173973411_1876910939_2000x_e8e.jpg?v=1598926482","width":750},{"alt":null,"id":10993667801243,"position":3,"preview_image":{"aspect_ratio":1.0,"height":750,"width":750,"src":"https:\/\/cdn.shopify.com\/s\/files\/1\/0451\/8520\/4379\/products\/12211372208_1876910939_2000x_5c2.jpg?v=1598926482"},"aspect_ratio":1.0,"height":750,"media_type":"image","src":"https:\/\/cdn.shopify.com\/s\/files\/1\/0451\/8520\/4379\/products\/12211372208_1876910939_2000x_5c2.jpg?v=1598926482","width":750}],"requires_selling_plan":false,"selling_plan_groups":[],"content":"\u003cmeta charset=\"utf-8\"\u003e\n\u003ch2\u003e\u003cspan style=\"color: #00aaff;\"\u003eORTHOPEDIC FUNCTION DESERTED\u003c\/span\u003e\u003c\/h2\u003e\n\u003cp\u003eThey are the perfect shoes for the coming autumn! \u003c\/p\u003e\n\u003cp\u003eThe newly developed design of this shoe ensures a healthy, comfortable, and safe posture while walking and running thanks to the special heel design and the extra developed sole. The shoes correct your posture and eliminate the muscle weakness and muscle inequalities throughout the body by perfectly balancing your feet while you wear them to help you re-position your bones. In addition, the shoes look elegant and do not have the look of typical orthopedic shoes! Finally, be healthy and stylish on the way! \u003c\/p\u003e\n\u003cp\u003eAfter only a few weeks, the positive changes in your everyday life and when walking will be noticeable - then you can not and do not want to be on the road without this shoe!\u003c\/p\u003e\n\u003ch3\u003e\u003cspan style=\"color: #00aaff;\"\u003eTHE ADVANTAGES OF THIS  SHOES:\u003c\/span\u003e\u003c\/h3\u003e\n\u003cmeta charset=\"utf-8\"\u003e\n\u003cul\u003e\n\u003cli\u003e\u003cstrong\u003e\u003cspan\u003eStable hold: \u003c\/span\u003e Stable hold and comfortable fit despite the heel\u003c\/strong\u003e\u003c\/li\u003e\n\u003c\/ul\u003e\n\u003cul\u003e\n\u003cli\u003e\u003cstrong\u003eEven pressure distribution:  The bow design ensures that your weight is evenly distributed on the toes, arch, and ball at all times\u003c\/strong\u003e\u003c\/li\u003e\n\u003c\/ul\u003e\n\u003cul\u003e\n\u003cli\u003e\u003cstrong\u003eAlmighty: You can wear it at work or on more elegant occasions such as weddings or birthday parties without feeling pain!\u003c\/strong\u003e\u003c\/li\u003e\n\u003c\/ul\u003e\n\u003cul\u003e\n\u003cli\u003e\u003cstrong\u003eElegant and modern design\u003c\/strong\u003e\u003c\/li\u003e\n\u003cli\u003e\u003cstrong\u003eBreathable upper material\u003c\/strong\u003e\u003c\/li\u003e\n\u003c\/ul\u003e\n\u003cul\u003e\n\u003cli\u003e\u003cstrong\u003ePosture correction :  Straighten your hips, correct your leg position, and avoid muscle or muscle pain by automatically adjusting the posture of your feet\u003c\/strong\u003e\u003c\/li\u003e\n\u003c\/ul\u003e\n\u003cul\u003e\n\u003cli\u003e\u003cstrong\u003ePain relief:  Nobody pain (back, pelvic, hip pain, etc.) when running through an extra softly steamed sole\u003c\/strong\u003e\u003c\/li\u003e\n\u003c\/ul\u003e\n\u003cp\u003e\u003cbr\u003e\u003c\/p\u003e\n\u003cp\u003e\u003cimg src=\"https:\/\/cdn.shopify.com\/s\/files\/1\/0249\/5142\/3038\/files\/support_480x480.png?v=1585539752\"\u003e\u003cbr\u003e\u003c\/p\u003e\n\u003cp\u003e\u003cimg src=\"https:\/\/img.staticdj.com\/aaeffdfcdc3b8de9d6113ddede1af4d9.png\" width=\"481\" height=\"481\"\u003e\u003c\/p\u003e\n\u003cmeta charset=\"utf-8\"\u003e\n\u003ch4\u003e\u003cspan style=\"color: #00aaff;\"\u003e\u003cstrong\u003eEASY SIZING\u003c\/strong\u003e\u003c\/span\u003e\u003c\/h4\u003e\n\u003cp\u003e\u003cimg src=\"https:\/\/cdn.shopifycdn.net\/s\/files\/1\/0451\/8520\/4379\/files\/womens-shoe-size-conversion-2020090802.jpg?v=1599529686\" alt=\"\"\u003e\u003c\/p\u003e\n\u003cp\u003e\u003cspan\u003e\u003cstrong\u003e*Limited Items Available In Stock! Not Sold In Stores*\u003c\/strong\u003e\u003c\/span\u003e\u003c\/p\u003e\n\u003cp\u003e\u003cbr\u003e\u003c\/p\u003e"}
ELEGANT ORTHOPEDIC & EXTREMELY SOFT SHOES
Product Description
ORTHOPEDIC FUNCTION DESERTED
They are the perfect shoes for the coming autumn! 
The newly developed design of this shoe ensures a healthy, comfortable, and safe posture while walking and running thanks to the special heel design and the extra developed sole. The shoes correct your posture and eliminate the muscle weakness and muscle inequalities throughout the body by perfectly balancing your feet while you wear them to help you re-position your bones. In addition, the shoes look elegant and do not have the look of typical orthopedic shoes! Finally, be healthy and stylish on the way! 
After only a few weeks, the positive changes in your everyday life and when walking will be noticeable - then you can not and do not want to be on the road without this shoe!
THE ADVANTAGES OF THIS  SHOES:
Stable hold: 

 Stable hold and comfortable fit despite the heel
Even pressure distribution:  The bow design ensures that your weight is evenly distributed on the toes, arch, and ball at all times
Almighty: You can wear it at work or on more elegant occasions such as weddings or birthday parties without feeling pain!
Elegant and modern design
Breathable upper material
Posture correction :  Straighten your hips, correct your leg position, and avoid muscle or muscle pain by automatically adjusting the posture of your feet
Pain relief:  Nobody pain (back, pelvic, hip pain, etc.) when running through an extra softly steamed sole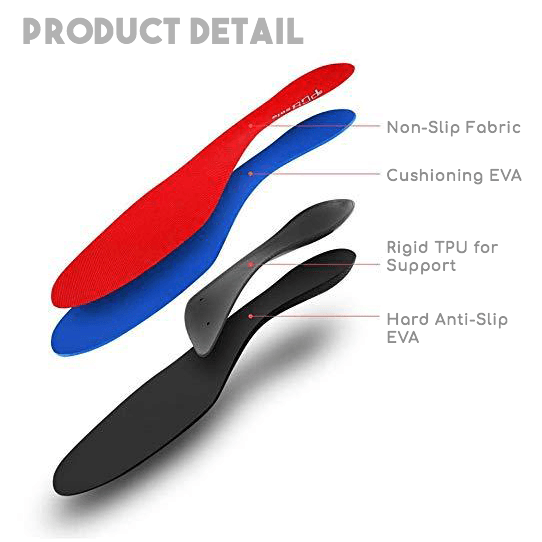 EASY SIZING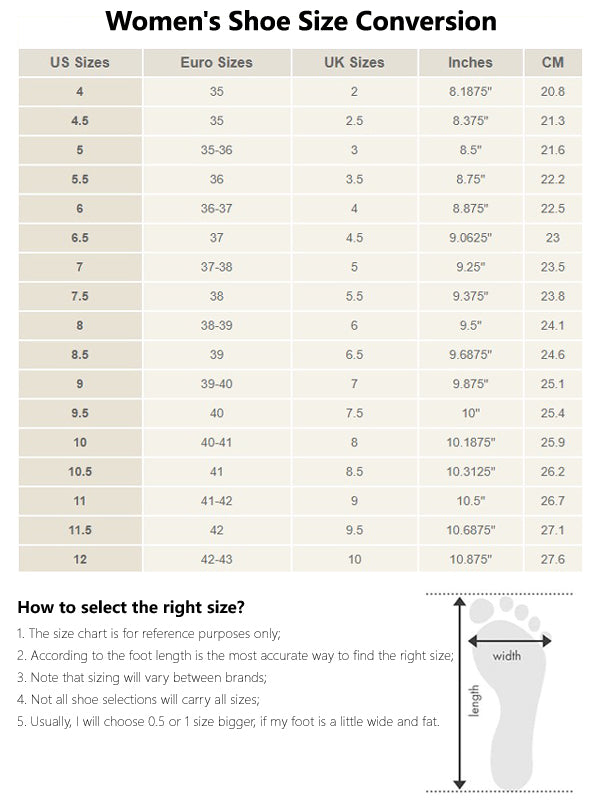 *Limited Items Available In Stock! Not Sold In Stores*