{"id":5577808445595,"title":"New Moccasins Women Flats Soft Loafers moccasin-gommino","handle":"new-moccasins-women-flats-soft-loafers-moccasin-gommino","description":"\u003cp\u003e\u003cimg src=\"https:\/\/cdn.shopifycdn.net\/s\/files\/1\/0451\/8520\/4379\/files\/new-moccasins-women-flats-soft-loafers-moccasin-gommino-details-1.jpg?v=1599461913\" alt=\"\"\u003e\u003c\/p\u003e\n\u003cp\u003e\u003cimg src=\"https:\/\/cdn.shopifycdn.net\/s\/files\/1\/0451\/8520\/4379\/files\/new-moccasins-women-flats-soft-loafers-moccasin-gommino-details-2.jpg?v=1599461952\" alt=\"\"\u003e\u003c\/p\u003e\n\u003cp\u003e\u003cimg src=\"https:\/\/cdn.shopifycdn.net\/s\/files\/1\/0451\/8520\/4379\/files\/new-moccasins-women-flats-soft-loafers-moccasin-gommino-details-3.jpg?v=1599461980\" alt=\"\"\u003e\u003c\/p\u003e\n\u003cp\u003e\u003cimg src=\"https:\/\/cdn.shopifycdn.net\/s\/files\/1\/0451\/8520\/4379\/files\/new-moccasins-women-flats-soft-loafers-moccasin-gommino-details-4.jpg?v=1599462010\" alt=\"\"\u003e\u003c\/p\u003e\n\u003cp\u003e\u003cimg src=\"https:\/\/cdn.shopifycdn.net\/s\/files\/1\/0451\/8520\/4379\/files\/new-moccasins-women-flats-soft-loafers-moccasin-gommino-details-5.jpg?v=1599462040\" alt=\"\"\u003e\u003c\/p\u003e\n\u003cp\u003e\u003cimg src=\"https:\/\/cdn.shopifycdn.net\/s\/files\/1\/0451\/8520\/4379\/files\/new-moccasins-women-flats-soft-loafers-moccasin-gommino-details-6.jpg?v=1599462067\" alt=\"\"\u003e\u003c\/p\u003e\n\u003cp\u003e \u003c\/p\u003e\n\u003cdiv\u003e\u003cspan\u003e\u003cstrong\u003eWarm Reminder:\u003c\/strong\u003e\u003c\/span\u003e\u003c\/div\u003e\n\u003cdiv\u003e\n\u003cspan\u003e\u003c\/span\u003e\u003cspan\u003e1. If you are not sure about the size, please leave a message to us, we will glad to help you.\u003c\/span\u003e\n\u003c\/div\u003e\n\u003cdiv\u003e\u003cspan\u003e2. Please choose fit size according to your feet length, If your foot is a litter wide or fat, suggest to choose one bigger size.\u003c\/span\u003e\u003c\/div\u003e\n\u003cdiv\u003e\u003cspan\u003e3. We are not able to responsibility for any extra cost charged by the buyer's local department, please kindly understand.\u003c\/span\u003e\u003c\/div\u003e\n\u003cdiv\u003e \u003c\/div\u003e\n\u003cdiv\u003e\u003cspan\u003e\u003cimg data-spm-anchor-id=\"a2g0o.detail.1000023.i0.8d3a7edcvhWpWs\" src=\"https:\/\/ae01.alicdn.com\/kf\/HTB10_rkShYaK1RjSZFnq6y80pXaR.jpg\" alt=\"OK---Women Size Chart\"\u003e\u003c\/span\u003e\u003c\/div\u003e","published_at":"2020-09-07T14:12:01+08:00","created_at":"2020-09-07T14:12:01+08:00","vendor":"Womenshoess","type":"","tags":["Flats"],"price":2475,"price_min":2475,"price_max":2475,"available":true,"price_varies":false,"compare_at_price":5999,"compare_at_price_min":5999,"compare_at_price_max":5999,"compare_at_price_varies":false,"variants":[{"id":35836381724827,"title":"Beige \/ 4","option1":"Beige","option2":"4","option3":null,"sku":"14:771#Beige;200000124:153","requires_shipping":true,"taxable":true,"featured_image":{"id":18934815228059,"product_id":5577808445595,"position":5,"created_at":"2020-09-07T14:35:04+08:00","updated_at":"2020-09-07T15:08:00+08:00","alt":null,"width":600,"height":600,"src":"https:\/\/cdn.shopify.com\/s\/files\/1\/0451\/8520\/4379\/products\/new-moccasins-women-flats-soft-loafers-moccasin-gommino-beige.jpg?v=1599462480","variant_ids":[35836381724827,35836381757595,35836381790363,35836381823131,35836381855899,35836381888667,35836381921435,35836381954203,35836381986971,35836382019739]},"available":true,"name":"New Moccasins Women Flats Soft Loafers moccasin-gommino - Beige \/ 4","public_title":"Beige \/ 4","options":["Beige","4"],"price":2475,"weight":0,"compare_at_price":5999,"inventory_management":"shopify","barcode":null,"featured_media":{"alt":null,"id":11109680251035,"position":5,"preview_image":{"aspect_ratio":1.0,"height":600,"width":600,"src":"https:\/\/cdn.shopify.com\/s\/files\/1\/0451\/8520\/4379\/products\/new-moccasins-women-flats-soft-loafers-moccasin-gommino-beige.jpg?v=1599460504"}}},{"id":35836381757595,"title":"Beige \/ 5","option1":"Beige","option2":"5","option3":null,"sku":"14:771#Beige;200000124:698","requires_shipping":true,"taxable":true,"featured_image":{"id":18934815228059,"product_id":5577808445595,"position":5,"created_at":"2020-09-07T14:35:04+08:00","updated_at":"2020-09-07T15:08:00+08:00","alt":null,"width":600,"height":600,"src":"https:\/\/cdn.shopify.com\/s\/files\/1\/0451\/8520\/4379\/products\/new-moccasins-women-flats-soft-loafers-moccasin-gommino-beige.jpg?v=1599462480","variant_ids":[35836381724827,35836381757595,35836381790363,35836381823131,35836381855899,35836381888667,35836381921435,35836381954203,35836381986971,35836382019739]},"available":true,"name":"New Moccasins Women Flats Soft Loafers moccasin-gommino - Beige \/ 5","public_title":"Beige \/ 5","options":["Beige","5"],"price":2475,"weight":0,"compare_at_price":5999,"inventory_management":"shopify","barcode":null,"featured_media":{"alt":null,"id":11109680251035,"position":5,"preview_image":{"aspect_ratio":1.0,"height":600,"width":600,"src":"https:\/\/cdn.shopify.com\/s\/files\/1\/0451\/8520\/4379\/products\/new-moccasins-women-flats-soft-loafers-moccasin-gommino-beige.jpg?v=1599460504"}}},{"id":35836381790363,"title":"Beige \/ 6","option1":"Beige","option2":"6","option3":null,"sku":"14:771#Beige;200000124:1394","requires_shipping":true,"taxable":true,"featured_image":{"id":18934815228059,"product_id":5577808445595,"position":5,"created_at":"2020-09-07T14:35:04+08:00","updated_at":"2020-09-07T15:08:00+08:00","alt":null,"width":600,"height":600,"src":"https:\/\/cdn.shopify.com\/s\/files\/1\/0451\/8520\/4379\/products\/new-moccasins-women-flats-soft-loafers-moccasin-gommino-beige.jpg?v=1599462480","variant_ids":[35836381724827,35836381757595,35836381790363,35836381823131,35836381855899,35836381888667,35836381921435,35836381954203,35836381986971,35836382019739]},"available":true,"name":"New Moccasins Women Flats Soft Loafers moccasin-gommino - Beige \/ 6","public_title":"Beige \/ 6","options":["Beige","6"],"price":2475,"weight":0,"compare_at_price":5999,"inventory_management":"shopify","barcode":null,"featured_media":{"alt":null,"id":11109680251035,"position":5,"preview_image":{"aspect_ratio":1.0,"height":600,"width":600,"src":"https:\/\/cdn.shopify.com\/s\/files\/1\/0451\/8520\/4379\/products\/new-moccasins-women-flats-soft-loafers-moccasin-gommino-beige.jpg?v=1599460504"}}},{"id":35836381823131,"title":"Beige \/ 7","option1":"Beige","option2":"7","option3":null,"sku":"14:771#Beige;200000124:3434","requires_shipping":true,"taxable":true,"featured_image":{"id":18934815228059,"product_id":5577808445595,"position":5,"created_at":"2020-09-07T14:35:04+08:00","updated_at":"2020-09-07T15:08:00+08:00","alt":null,"width":600,"height":600,"src":"https:\/\/cdn.shopify.com\/s\/files\/1\/0451\/8520\/4379\/products\/new-moccasins-women-flats-soft-loafers-moccasin-gommino-beige.jpg?v=1599462480","variant_ids":[35836381724827,35836381757595,35836381790363,35836381823131,35836381855899,35836381888667,35836381921435,35836381954203,35836381986971,35836382019739]},"available":true,"name":"New Moccasins Women Flats Soft Loafers moccasin-gommino - Beige \/ 7","public_title":"Beige \/ 7","options":["Beige","7"],"price":2475,"weight":0,"compare_at_price":5999,"inventory_management":"shopify","barcode":null,"featured_media":{"alt":null,"id":11109680251035,"position":5,"preview_image":{"aspect_ratio":1.0,"height":600,"width":600,"src":"https:\/\/cdn.shopify.com\/s\/files\/1\/0451\/8520\/4379\/products\/new-moccasins-women-flats-soft-loafers-moccasin-gommino-beige.jpg?v=1599460504"}}},{"id":35836381855899,"title":"Beige \/ 8","option1":"Beige","option2":"8","option3":null,"sku":"14:771#Beige;200000124:699","requires_shipping":true,"taxable":true,"featured_image":{"id":18934815228059,"product_id":5577808445595,"position":5,"created_at":"2020-09-07T14:35:04+08:00","updated_at":"2020-09-07T15:08:00+08:00","alt":null,"width":600,"height":600,"src":"https:\/\/cdn.shopify.com\/s\/files\/1\/0451\/8520\/4379\/products\/new-moccasins-women-flats-soft-loafers-moccasin-gommino-beige.jpg?v=1599462480","variant_ids":[35836381724827,35836381757595,35836381790363,35836381823131,35836381855899,35836381888667,35836381921435,35836381954203,35836381986971,35836382019739]},"available":true,"name":"New Moccasins Women Flats Soft Loafers moccasin-gommino - Beige \/ 8","public_title":"Beige \/ 8","options":["Beige","8"],"price":2475,"weight":0,"compare_at_price":5999,"inventory_management":"shopify","barcode":null,"featured_media":{"alt":null,"id":11109680251035,"position":5,"preview_image":{"aspect_ratio":1.0,"height":600,"width":600,"src":"https:\/\/cdn.shopify.com\/s\/files\/1\/0451\/8520\/4379\/products\/new-moccasins-women-flats-soft-loafers-moccasin-gommino-beige.jpg?v=1599460504"}}},{"id":35836381888667,"title":"Beige \/ 9","option1":"Beige","option2":"9","option3":null,"sku":"14:771#Beige;200000124:350262","requires_shipping":true,"taxable":true,"featured_image":{"id":18934815228059,"product_id":5577808445595,"position":5,"created_at":"2020-09-07T14:35:04+08:00","updated_at":"2020-09-07T15:08:00+08:00","alt":null,"width":600,"height":600,"src":"https:\/\/cdn.shopify.com\/s\/files\/1\/0451\/8520\/4379\/products\/new-moccasins-women-flats-soft-loafers-moccasin-gommino-beige.jpg?v=1599462480","variant_ids":[35836381724827,35836381757595,35836381790363,35836381823131,35836381855899,35836381888667,35836381921435,35836381954203,35836381986971,35836382019739]},"available":true,"name":"New Moccasins Women Flats Soft Loafers moccasin-gommino - Beige \/ 9","public_title":"Beige \/ 9","options":["Beige","9"],"price":2475,"weight":0,"compare_at_price":5999,"inventory_management":"shopify","barcode":null,"featured_media":{"alt":null,"id":11109680251035,"position":5,"preview_image":{"aspect_ratio":1.0,"height":600,"width":600,"src":"https:\/\/cdn.shopify.com\/s\/files\/1\/0451\/8520\/4379\/products\/new-moccasins-women-flats-soft-loafers-moccasin-gommino-beige.jpg?v=1599460504"}}},{"id":35836381921435,"title":"Beige \/ 10","option1":"Beige","option2":"10","option3":null,"sku":"14:771#Beige;200000124:1583","requires_shipping":true,"taxable":true,"featured_image":{"id":18934815228059,"product_id":5577808445595,"position":5,"created_at":"2020-09-07T14:35:04+08:00","updated_at":"2020-09-07T15:08:00+08:00","alt":null,"width":600,"height":600,"src":"https:\/\/cdn.shopify.com\/s\/files\/1\/0451\/8520\/4379\/products\/new-moccasins-women-flats-soft-loafers-moccasin-gommino-beige.jpg?v=1599462480","variant_ids":[35836381724827,35836381757595,35836381790363,35836381823131,35836381855899,35836381888667,35836381921435,35836381954203,35836381986971,35836382019739]},"available":true,"name":"New Moccasins Women Flats Soft Loafers moccasin-gommino - Beige \/ 10","public_title":"Beige \/ 10","options":["Beige","10"],"price":2475,"weight":0,"compare_at_price":5999,"inventory_management":"shopify","barcode":null,"featured_media":{"alt":null,"id":11109680251035,"position":5,"preview_image":{"aspect_ratio":1.0,"height":600,"width":600,"src":"https:\/\/cdn.shopify.com\/s\/files\/1\/0451\/8520\/4379\/products\/new-moccasins-women-flats-soft-loafers-moccasin-gommino-beige.jpg?v=1599460504"}}},{"id":35836381954203,"title":"Beige \/ 11","option1":"Beige","option2":"11","option3":null,"sku":"14:771#Beige;200000124:100010420","requires_shipping":true,"taxable":true,"featured_image":{"id":18934815228059,"product_id":5577808445595,"position":5,"created_at":"2020-09-07T14:35:04+08:00","updated_at":"2020-09-07T15:08:00+08:00","alt":null,"width":600,"height":600,"src":"https:\/\/cdn.shopify.com\/s\/files\/1\/0451\/8520\/4379\/products\/new-moccasins-women-flats-soft-loafers-moccasin-gommino-beige.jpg?v=1599462480","variant_ids":[35836381724827,35836381757595,35836381790363,35836381823131,35836381855899,35836381888667,35836381921435,35836381954203,35836381986971,35836382019739]},"available":true,"name":"New Moccasins Women Flats Soft Loafers moccasin-gommino - Beige \/ 11","public_title":"Beige \/ 11","options":["Beige","11"],"price":2475,"weight":0,"compare_at_price":5999,"inventory_management":"shopify","barcode":null,"featured_media":{"alt":null,"id":11109680251035,"position":5,"preview_image":{"aspect_ratio":1.0,"height":600,"width":600,"src":"https:\/\/cdn.shopify.com\/s\/files\/1\/0451\/8520\/4379\/products\/new-moccasins-women-flats-soft-loafers-moccasin-gommino-beige.jpg?v=1599460504"}}},{"id":35836381986971,"title":"Beige \/ 12","option1":"Beige","option2":"12","option3":null,"sku":"14:771#Beige;200000124:1663","requires_shipping":true,"taxable":true,"featured_image":{"id":18934815228059,"product_id":5577808445595,"position":5,"created_at":"2020-09-07T14:35:04+08:00","updated_at":"2020-09-07T15:08:00+08:00","alt":null,"width":600,"height":600,"src":"https:\/\/cdn.shopify.com\/s\/files\/1\/0451\/8520\/4379\/products\/new-moccasins-women-flats-soft-loafers-moccasin-gommino-beige.jpg?v=1599462480","variant_ids":[35836381724827,35836381757595,35836381790363,35836381823131,35836381855899,35836381888667,35836381921435,35836381954203,35836381986971,35836382019739]},"available":true,"name":"New Moccasins Women Flats Soft Loafers moccasin-gommino - Beige \/ 12","public_title":"Beige \/ 12","options":["Beige","12"],"price":2475,"weight":0,"compare_at_price":5999,"inventory_management":"shopify","barcode":null,"featured_media":{"alt":null,"id":11109680251035,"position":5,"preview_image":{"aspect_ratio":1.0,"height":600,"width":600,"src":"https:\/\/cdn.shopify.com\/s\/files\/1\/0451\/8520\/4379\/products\/new-moccasins-women-flats-soft-loafers-moccasin-gommino-beige.jpg?v=1599460504"}}},{"id":35836382019739,"title":"Beige \/ 13","option1":"Beige","option2":"13","option3":null,"sku":"14:771#Beige;200000124:200000296","requires_shipping":true,"taxable":true,"featured_image":{"id":18934815228059,"product_id":5577808445595,"position":5,"created_at":"2020-09-07T14:35:04+08:00","updated_at":"2020-09-07T15:08:00+08:00","alt":null,"width":600,"height":600,"src":"https:\/\/cdn.shopify.com\/s\/files\/1\/0451\/8520\/4379\/products\/new-moccasins-women-flats-soft-loafers-moccasin-gommino-beige.jpg?v=1599462480","variant_ids":[35836381724827,35836381757595,35836381790363,35836381823131,35836381855899,35836381888667,35836381921435,35836381954203,35836381986971,35836382019739]},"available":true,"name":"New Moccasins Women Flats Soft Loafers moccasin-gommino - Beige \/ 13","public_title":"Beige \/ 13","options":["Beige","13"],"price":2475,"weight":0,"compare_at_price":5999,"inventory_management":"shopify","barcode":null,"featured_media":{"alt":null,"id":11109680251035,"position":5,"preview_image":{"aspect_ratio":1.0,"height":600,"width":600,"src":"https:\/\/cdn.shopify.com\/s\/files\/1\/0451\/8520\/4379\/products\/new-moccasins-women-flats-soft-loafers-moccasin-gommino-beige.jpg?v=1599460504"}}},{"id":35836382052507,"title":"Black \/ 4","option1":"Black","option2":"4","option3":null,"sku":"14:193#Black;200000124:153","requires_shipping":true,"taxable":true,"featured_image":{"id":18934815064219,"product_id":5577808445595,"position":6,"created_at":"2020-09-07T14:35:03+08:00","updated_at":"2020-09-07T15:08:00+08:00","alt":null,"width":600,"height":600,"src":"https:\/\/cdn.shopify.com\/s\/files\/1\/0451\/8520\/4379\/products\/new-moccasins-women-flats-soft-loafers-moccasin-gommino-black.jpg?v=1599462480","variant_ids":[35836382052507,35836382085275,35836382118043,35836382150811,35836382183579,35836382216347,35836382249115,35836382281883,35836382314651,35836382347419]},"available":true,"name":"New Moccasins Women Flats Soft Loafers moccasin-gommino - Black \/ 4","public_title":"Black \/ 4","options":["Black","4"],"price":2475,"weight":0,"compare_at_price":5999,"inventory_management":"shopify","barcode":null,"featured_media":{"alt":null,"id":11109680283803,"position":6,"preview_image":{"aspect_ratio":1.0,"height":600,"width":600,"src":"https:\/\/cdn.shopify.com\/s\/files\/1\/0451\/8520\/4379\/products\/new-moccasins-women-flats-soft-loafers-moccasin-gommino-black.jpg?v=1599460503"}}},{"id":35836382085275,"title":"Black \/ 5","option1":"Black","option2":"5","option3":null,"sku":"14:193#Black;200000124:698","requires_shipping":true,"taxable":true,"featured_image":{"id":18934815064219,"product_id":5577808445595,"position":6,"created_at":"2020-09-07T14:35:03+08:00","updated_at":"2020-09-07T15:08:00+08:00","alt":null,"width":600,"height":600,"src":"https:\/\/cdn.shopify.com\/s\/files\/1\/0451\/8520\/4379\/products\/new-moccasins-women-flats-soft-loafers-moccasin-gommino-black.jpg?v=1599462480","variant_ids":[35836382052507,35836382085275,35836382118043,35836382150811,35836382183579,35836382216347,35836382249115,35836382281883,35836382314651,35836382347419]},"available":true,"name":"New Moccasins Women Flats Soft Loafers moccasin-gommino - Black \/ 5","public_title":"Black \/ 5","options":["Black","5"],"price":2475,"weight":0,"compare_at_price":5999,"inventory_management":"shopify","barcode":null,"featured_media":{"alt":null,"id":11109680283803,"position":6,"preview_image":{"aspect_ratio":1.0,"height":600,"width":600,"src":"https:\/\/cdn.shopify.com\/s\/files\/1\/0451\/8520\/4379\/products\/new-moccasins-women-flats-soft-loafers-moccasin-gommino-black.jpg?v=1599460503"}}},{"id":35836382118043,"title":"Black \/ 6","option1":"Black","option2":"6","option3":null,"sku":"14:193#Black;200000124:1394","requires_shipping":true,"taxable":true,"featured_image":{"id":18934815064219,"product_id":5577808445595,"position":6,"created_at":"2020-09-07T14:35:03+08:00","updated_at":"2020-09-07T15:08:00+08:00","alt":null,"width":600,"height":600,"src":"https:\/\/cdn.shopify.com\/s\/files\/1\/0451\/8520\/4379\/products\/new-moccasins-women-flats-soft-loafers-moccasin-gommino-black.jpg?v=1599462480","variant_ids":[35836382052507,35836382085275,35836382118043,35836382150811,35836382183579,35836382216347,35836382249115,35836382281883,35836382314651,35836382347419]},"available":true,"name":"New Moccasins Women Flats Soft Loafers moccasin-gommino - Black \/ 6","public_title":"Black \/ 6","options":["Black","6"],"price":2475,"weight":0,"compare_at_price":5999,"inventory_management":"shopify","barcode":null,"featured_media":{"alt":null,"id":11109680283803,"position":6,"preview_image":{"aspect_ratio":1.0,"height":600,"width":600,"src":"https:\/\/cdn.shopify.com\/s\/files\/1\/0451\/8520\/4379\/products\/new-moccasins-women-flats-soft-loafers-moccasin-gommino-black.jpg?v=1599460503"}}},{"id":35836382150811,"title":"Black \/ 7","option1":"Black","option2":"7","option3":null,"sku":"14:193#Black;200000124:3434","requires_shipping":true,"taxable":true,"featured_image":{"id":18934815064219,"product_id":5577808445595,"position":6,"created_at":"2020-09-07T14:35:03+08:00","updated_at":"2020-09-07T15:08:00+08:00","alt":null,"width":600,"height":600,"src":"https:\/\/cdn.shopify.com\/s\/files\/1\/0451\/8520\/4379\/products\/new-moccasins-women-flats-soft-loafers-moccasin-gommino-black.jpg?v=1599462480","variant_ids":[35836382052507,35836382085275,35836382118043,35836382150811,35836382183579,35836382216347,35836382249115,35836382281883,35836382314651,35836382347419]},"available":true,"name":"New Moccasins Women Flats Soft Loafers moccasin-gommino - Black \/ 7","public_title":"Black \/ 7","options":["Black","7"],"price":2475,"weight":0,"compare_at_price":5999,"inventory_management":"shopify","barcode":null,"featured_media":{"alt":null,"id":11109680283803,"position":6,"preview_image":{"aspect_ratio":1.0,"height":600,"width":600,"src":"https:\/\/cdn.shopify.com\/s\/files\/1\/0451\/8520\/4379\/products\/new-moccasins-women-flats-soft-loafers-moccasin-gommino-black.jpg?v=1599460503"}}},{"id":35836382183579,"title":"Black \/ 8","option1":"Black","option2":"8","option3":null,"sku":"14:193#Black;200000124:699","requires_shipping":true,"taxable":true,"featured_image":{"id":18934815064219,"product_id":5577808445595,"position":6,"created_at":"2020-09-07T14:35:03+08:00","updated_at":"2020-09-07T15:08:00+08:00","alt":null,"width":600,"height":600,"src":"https:\/\/cdn.shopify.com\/s\/files\/1\/0451\/8520\/4379\/products\/new-moccasins-women-flats-soft-loafers-moccasin-gommino-black.jpg?v=1599462480","variant_ids":[35836382052507,35836382085275,35836382118043,35836382150811,35836382183579,35836382216347,35836382249115,35836382281883,35836382314651,35836382347419]},"available":true,"name":"New Moccasins Women Flats Soft Loafers moccasin-gommino - Black \/ 8","public_title":"Black \/ 8","options":["Black","8"],"price":2475,"weight":0,"compare_at_price":5999,"inventory_management":"shopify","barcode":null,"featured_media":{"alt":null,"id":11109680283803,"position":6,"preview_image":{"aspect_ratio":1.0,"height":600,"width":600,"src":"https:\/\/cdn.shopify.com\/s\/files\/1\/0451\/8520\/4379\/products\/new-moccasins-women-flats-soft-loafers-moccasin-gommino-black.jpg?v=1599460503"}}},{"id":35836382216347,"title":"Black \/ 9","option1":"Black","option2":"9","option3":null,"sku":"14:193#Black;200000124:350262","requires_shipping":true,"taxable":true,"featured_image":{"id":18934815064219,"product_id":5577808445595,"position":6,"created_at":"2020-09-07T14:35:03+08:00","updated_at":"2020-09-07T15:08:00+08:00","alt":null,"width":600,"height":600,"src":"https:\/\/cdn.shopify.com\/s\/files\/1\/0451\/8520\/4379\/products\/new-moccasins-women-flats-soft-loafers-moccasin-gommino-black.jpg?v=1599462480","variant_ids":[35836382052507,35836382085275,35836382118043,35836382150811,35836382183579,35836382216347,35836382249115,35836382281883,35836382314651,35836382347419]},"available":true,"name":"New Moccasins Women Flats Soft Loafers moccasin-gommino - Black \/ 9","public_title":"Black \/ 9","options":["Black","9"],"price":2475,"weight":0,"compare_at_price":5999,"inventory_management":"shopify","barcode":null,"featured_media":{"alt":null,"id":11109680283803,"position":6,"preview_image":{"aspect_ratio":1.0,"height":600,"width":600,"src":"https:\/\/cdn.shopify.com\/s\/files\/1\/0451\/8520\/4379\/products\/new-moccasins-women-flats-soft-loafers-moccasin-gommino-black.jpg?v=1599460503"}}},{"id":35836382249115,"title":"Black \/ 10","option1":"Black","option2":"10","option3":null,"sku":"14:193#Black;200000124:1583","requires_shipping":true,"taxable":true,"featured_image":{"id":18934815064219,"product_id":5577808445595,"position":6,"created_at":"2020-09-07T14:35:03+08:00","updated_at":"2020-09-07T15:08:00+08:00","alt":null,"width":600,"height":600,"src":"https:\/\/cdn.shopify.com\/s\/files\/1\/0451\/8520\/4379\/products\/new-moccasins-women-flats-soft-loafers-moccasin-gommino-black.jpg?v=1599462480","variant_ids":[35836382052507,35836382085275,35836382118043,35836382150811,35836382183579,35836382216347,35836382249115,35836382281883,35836382314651,35836382347419]},"available":true,"name":"New Moccasins Women Flats Soft Loafers moccasin-gommino - Black \/ 10","public_title":"Black \/ 10","options":["Black","10"],"price":2475,"weight":0,"compare_at_price":5999,"inventory_management":"shopify","barcode":null,"featured_media":{"alt":null,"id":11109680283803,"position":6,"preview_image":{"aspect_ratio":1.0,"height":600,"width":600,"src":"https:\/\/cdn.shopify.com\/s\/files\/1\/0451\/8520\/4379\/products\/new-moccasins-women-flats-soft-loafers-moccasin-gommino-black.jpg?v=1599460503"}}},{"id":35836382281883,"title":"Black \/ 11","option1":"Black","option2":"11","option3":null,"sku":"14:193#Black;200000124:100010420","requires_shipping":true,"taxable":true,"featured_image":{"id":18934815064219,"product_id":5577808445595,"position":6,"created_at":"2020-09-07T14:35:03+08:00","updated_at":"2020-09-07T15:08:00+08:00","alt":null,"width":600,"height":600,"src":"https:\/\/cdn.shopify.com\/s\/files\/1\/0451\/8520\/4379\/products\/new-moccasins-women-flats-soft-loafers-moccasin-gommino-black.jpg?v=1599462480","variant_ids":[35836382052507,35836382085275,35836382118043,35836382150811,35836382183579,35836382216347,35836382249115,35836382281883,35836382314651,35836382347419]},"available":true,"name":"New Moccasins Women Flats Soft Loafers moccasin-gommino - Black \/ 11","public_title":"Black \/ 11","options":["Black","11"],"price":2475,"weight":0,"compare_at_price":5999,"inventory_management":"shopify","barcode":null,"featured_media":{"alt":null,"id":11109680283803,"position":6,"preview_image":{"aspect_ratio":1.0,"height":600,"width":600,"src":"https:\/\/cdn.shopify.com\/s\/files\/1\/0451\/8520\/4379\/products\/new-moccasins-women-flats-soft-loafers-moccasin-gommino-black.jpg?v=1599460503"}}},{"id":35836382314651,"title":"Black \/ 12","option1":"Black","option2":"12","option3":null,"sku":"14:193#Black;200000124:1663","requires_shipping":true,"taxable":true,"featured_image":{"id":18934815064219,"product_id":5577808445595,"position":6,"created_at":"2020-09-07T14:35:03+08:00","updated_at":"2020-09-07T15:08:00+08:00","alt":null,"width":600,"height":600,"src":"https:\/\/cdn.shopify.com\/s\/files\/1\/0451\/8520\/4379\/products\/new-moccasins-women-flats-soft-loafers-moccasin-gommino-black.jpg?v=1599462480","variant_ids":[35836382052507,35836382085275,35836382118043,35836382150811,35836382183579,35836382216347,35836382249115,35836382281883,35836382314651,35836382347419]},"available":true,"name":"New Moccasins Women Flats Soft Loafers moccasin-gommino - Black \/ 12","public_title":"Black \/ 12","options":["Black","12"],"price":2475,"weight":0,"compare_at_price":5999,"inventory_management":"shopify","barcode":null,"featured_media":{"alt":null,"id":11109680283803,"position":6,"preview_image":{"aspect_ratio":1.0,"height":600,"width":600,"src":"https:\/\/cdn.shopify.com\/s\/files\/1\/0451\/8520\/4379\/products\/new-moccasins-women-flats-soft-loafers-moccasin-gommino-black.jpg?v=1599460503"}}},{"id":35836382347419,"title":"Black \/ 13","option1":"Black","option2":"13","option3":null,"sku":"14:193#Black;200000124:200000296","requires_shipping":true,"taxable":true,"featured_image":{"id":18934815064219,"product_id":5577808445595,"position":6,"created_at":"2020-09-07T14:35:03+08:00","updated_at":"2020-09-07T15:08:00+08:00","alt":null,"width":600,"height":600,"src":"https:\/\/cdn.shopify.com\/s\/files\/1\/0451\/8520\/4379\/products\/new-moccasins-women-flats-soft-loafers-moccasin-gommino-black.jpg?v=1599462480","variant_ids":[35836382052507,35836382085275,35836382118043,35836382150811,35836382183579,35836382216347,35836382249115,35836382281883,35836382314651,35836382347419]},"available":true,"name":"New Moccasins Women Flats Soft Loafers moccasin-gommino - Black \/ 13","public_title":"Black \/ 13","options":["Black","13"],"price":2475,"weight":0,"compare_at_price":5999,"inventory_management":"shopify","barcode":null,"featured_media":{"alt":null,"id":11109680283803,"position":6,"preview_image":{"aspect_ratio":1.0,"height":600,"width":600,"src":"https:\/\/cdn.shopify.com\/s\/files\/1\/0451\/8520\/4379\/products\/new-moccasins-women-flats-soft-loafers-moccasin-gommino-black.jpg?v=1599460503"}}},{"id":35836382380187,"title":"Blue \/ 4","option1":"Blue","option2":"4","option3":null,"sku":"14:173#Blue;200000124:153","requires_shipping":true,"taxable":true,"featured_image":{"id":18934815457435,"product_id":5577808445595,"position":7,"created_at":"2020-09-07T14:35:04+08:00","updated_at":"2020-09-07T15:08:00+08:00","alt":null,"width":600,"height":600,"src":"https:\/\/cdn.shopify.com\/s\/files\/1\/0451\/8520\/4379\/products\/new-moccasins-women-flats-soft-loafers-moccasin-gommino-blue.jpg?v=1599462480","variant_ids":[35836382380187,35836382412955,35836382445723,35836382478491,35836382511259,35836382544027,35836382576795,35836382609563,35836382642331,35836382675099]},"available":true,"name":"New Moccasins Women Flats Soft Loafers moccasin-gommino - Blue \/ 4","public_title":"Blue \/ 4","options":["Blue","4"],"price":2475,"weight":0,"compare_at_price":5999,"inventory_management":"shopify","barcode":null,"featured_media":{"alt":null,"id":11109680316571,"position":7,"preview_image":{"aspect_ratio":1.0,"height":600,"width":600,"src":"https:\/\/cdn.shopify.com\/s\/files\/1\/0451\/8520\/4379\/products\/new-moccasins-women-flats-soft-loafers-moccasin-gommino-blue.jpg?v=1599460504"}}},{"id":35836382412955,"title":"Blue \/ 5","option1":"Blue","option2":"5","option3":null,"sku":"14:173#Blue;200000124:698","requires_shipping":true,"taxable":true,"featured_image":{"id":18934815457435,"product_id":5577808445595,"position":7,"created_at":"2020-09-07T14:35:04+08:00","updated_at":"2020-09-07T15:08:00+08:00","alt":null,"width":600,"height":600,"src":"https:\/\/cdn.shopify.com\/s\/files\/1\/0451\/8520\/4379\/products\/new-moccasins-women-flats-soft-loafers-moccasin-gommino-blue.jpg?v=1599462480","variant_ids":[35836382380187,35836382412955,35836382445723,35836382478491,35836382511259,35836382544027,35836382576795,35836382609563,35836382642331,35836382675099]},"available":true,"name":"New Moccasins Women Flats Soft Loafers moccasin-gommino - Blue \/ 5","public_title":"Blue \/ 5","options":["Blue","5"],"price":2475,"weight":0,"compare_at_price":5999,"inventory_management":"shopify","barcode":null,"featured_media":{"alt":null,"id":11109680316571,"position":7,"preview_image":{"aspect_ratio":1.0,"height":600,"width":600,"src":"https:\/\/cdn.shopify.com\/s\/files\/1\/0451\/8520\/4379\/products\/new-moccasins-women-flats-soft-loafers-moccasin-gommino-blue.jpg?v=1599460504"}}},{"id":35836382445723,"title":"Blue \/ 6","option1":"Blue","option2":"6","option3":null,"sku":"14:173#Blue;200000124:1394","requires_shipping":true,"taxable":true,"featured_image":{"id":18934815457435,"product_id":5577808445595,"position":7,"created_at":"2020-09-07T14:35:04+08:00","updated_at":"2020-09-07T15:08:00+08:00","alt":null,"width":600,"height":600,"src":"https:\/\/cdn.shopify.com\/s\/files\/1\/0451\/8520\/4379\/products\/new-moccasins-women-flats-soft-loafers-moccasin-gommino-blue.jpg?v=1599462480","variant_ids":[35836382380187,35836382412955,35836382445723,35836382478491,35836382511259,35836382544027,35836382576795,35836382609563,35836382642331,35836382675099]},"available":true,"name":"New Moccasins Women Flats Soft Loafers moccasin-gommino - Blue \/ 6","public_title":"Blue \/ 6","options":["Blue","6"],"price":2475,"weight":0,"compare_at_price":5999,"inventory_management":"shopify","barcode":null,"featured_media":{"alt":null,"id":11109680316571,"position":7,"preview_image":{"aspect_ratio":1.0,"height":600,"width":600,"src":"https:\/\/cdn.shopify.com\/s\/files\/1\/0451\/8520\/4379\/products\/new-moccasins-women-flats-soft-loafers-moccasin-gommino-blue.jpg?v=1599460504"}}},{"id":35836382478491,"title":"Blue \/ 7","option1":"Blue","option2":"7","option3":null,"sku":"14:173#Blue;200000124:3434","requires_shipping":true,"taxable":true,"featured_image":{"id":18934815457435,"product_id":5577808445595,"position":7,"created_at":"2020-09-07T14:35:04+08:00","updated_at":"2020-09-07T15:08:00+08:00","alt":null,"width":600,"height":600,"src":"https:\/\/cdn.shopify.com\/s\/files\/1\/0451\/8520\/4379\/products\/new-moccasins-women-flats-soft-loafers-moccasin-gommino-blue.jpg?v=1599462480","variant_ids":[35836382380187,35836382412955,35836382445723,35836382478491,35836382511259,35836382544027,35836382576795,35836382609563,35836382642331,35836382675099]},"available":true,"name":"New Moccasins Women Flats Soft Loafers moccasin-gommino - Blue \/ 7","public_title":"Blue \/ 7","options":["Blue","7"],"price":2475,"weight":0,"compare_at_price":5999,"inventory_management":"shopify","barcode":null,"featured_media":{"alt":null,"id":11109680316571,"position":7,"preview_image":{"aspect_ratio":1.0,"height":600,"width":600,"src":"https:\/\/cdn.shopify.com\/s\/files\/1\/0451\/8520\/4379\/products\/new-moccasins-women-flats-soft-loafers-moccasin-gommino-blue.jpg?v=1599460504"}}},{"id":35836382511259,"title":"Blue \/ 8","option1":"Blue","option2":"8","option3":null,"sku":"14:173#Blue;200000124:699","requires_shipping":true,"taxable":true,"featured_image":{"id":18934815457435,"product_id":5577808445595,"position":7,"created_at":"2020-09-07T14:35:04+08:00","updated_at":"2020-09-07T15:08:00+08:00","alt":null,"width":600,"height":600,"src":"https:\/\/cdn.shopify.com\/s\/files\/1\/0451\/8520\/4379\/products\/new-moccasins-women-flats-soft-loafers-moccasin-gommino-blue.jpg?v=1599462480","variant_ids":[35836382380187,35836382412955,35836382445723,35836382478491,35836382511259,35836382544027,35836382576795,35836382609563,35836382642331,35836382675099]},"available":true,"name":"New Moccasins Women Flats Soft Loafers moccasin-gommino - Blue \/ 8","public_title":"Blue \/ 8","options":["Blue","8"],"price":2475,"weight":0,"compare_at_price":5999,"inventory_management":"shopify","barcode":null,"featured_media":{"alt":null,"id":11109680316571,"position":7,"preview_image":{"aspect_ratio":1.0,"height":600,"width":600,"src":"https:\/\/cdn.shopify.com\/s\/files\/1\/0451\/8520\/4379\/products\/new-moccasins-women-flats-soft-loafers-moccasin-gommino-blue.jpg?v=1599460504"}}},{"id":35836382544027,"title":"Blue \/ 9","option1":"Blue","option2":"9","option3":null,"sku":"14:173#Blue;200000124:350262","requires_shipping":true,"taxable":true,"featured_image":{"id":18934815457435,"product_id":5577808445595,"position":7,"created_at":"2020-09-07T14:35:04+08:00","updated_at":"2020-09-07T15:08:00+08:00","alt":null,"width":600,"height":600,"src":"https:\/\/cdn.shopify.com\/s\/files\/1\/0451\/8520\/4379\/products\/new-moccasins-women-flats-soft-loafers-moccasin-gommino-blue.jpg?v=1599462480","variant_ids":[35836382380187,35836382412955,35836382445723,35836382478491,35836382511259,35836382544027,35836382576795,35836382609563,35836382642331,35836382675099]},"available":true,"name":"New Moccasins Women Flats Soft Loafers moccasin-gommino - Blue \/ 9","public_title":"Blue \/ 9","options":["Blue","9"],"price":2475,"weight":0,"compare_at_price":5999,"inventory_management":"shopify","barcode":null,"featured_media":{"alt":null,"id":11109680316571,"position":7,"preview_image":{"aspect_ratio":1.0,"height":600,"width":600,"src":"https:\/\/cdn.shopify.com\/s\/files\/1\/0451\/8520\/4379\/products\/new-moccasins-women-flats-soft-loafers-moccasin-gommino-blue.jpg?v=1599460504"}}},{"id":35836382576795,"title":"Blue \/ 10","option1":"Blue","option2":"10","option3":null,"sku":"14:173#Blue;200000124:1583","requires_shipping":true,"taxable":true,"featured_image":{"id":18934815457435,"product_id":5577808445595,"position":7,"created_at":"2020-09-07T14:35:04+08:00","updated_at":"2020-09-07T15:08:00+08:00","alt":null,"width":600,"height":600,"src":"https:\/\/cdn.shopify.com\/s\/files\/1\/0451\/8520\/4379\/products\/new-moccasins-women-flats-soft-loafers-moccasin-gommino-blue.jpg?v=1599462480","variant_ids":[35836382380187,35836382412955,35836382445723,35836382478491,35836382511259,35836382544027,35836382576795,35836382609563,35836382642331,35836382675099]},"available":true,"name":"New Moccasins Women Flats Soft Loafers moccasin-gommino - Blue \/ 10","public_title":"Blue \/ 10","options":["Blue","10"],"price":2475,"weight":0,"compare_at_price":5999,"inventory_management":"shopify","barcode":null,"featured_media":{"alt":null,"id":11109680316571,"position":7,"preview_image":{"aspect_ratio":1.0,"height":600,"width":600,"src":"https:\/\/cdn.shopify.com\/s\/files\/1\/0451\/8520\/4379\/products\/new-moccasins-women-flats-soft-loafers-moccasin-gommino-blue.jpg?v=1599460504"}}},{"id":35836382609563,"title":"Blue \/ 11","option1":"Blue","option2":"11","option3":null,"sku":"14:173#Blue;200000124:100010420","requires_shipping":true,"taxable":true,"featured_image":{"id":18934815457435,"product_id":5577808445595,"position":7,"created_at":"2020-09-07T14:35:04+08:00","updated_at":"2020-09-07T15:08:00+08:00","alt":null,"width":600,"height":600,"src":"https:\/\/cdn.shopify.com\/s\/files\/1\/0451\/8520\/4379\/products\/new-moccasins-women-flats-soft-loafers-moccasin-gommino-blue.jpg?v=1599462480","variant_ids":[35836382380187,35836382412955,35836382445723,35836382478491,35836382511259,35836382544027,35836382576795,35836382609563,35836382642331,35836382675099]},"available":true,"name":"New Moccasins Women Flats Soft Loafers moccasin-gommino - Blue \/ 11","public_title":"Blue \/ 11","options":["Blue","11"],"price":2475,"weight":0,"compare_at_price":5999,"inventory_management":"shopify","barcode":null,"featured_media":{"alt":null,"id":11109680316571,"position":7,"preview_image":{"aspect_ratio":1.0,"height":600,"width":600,"src":"https:\/\/cdn.shopify.com\/s\/files\/1\/0451\/8520\/4379\/products\/new-moccasins-women-flats-soft-loafers-moccasin-gommino-blue.jpg?v=1599460504"}}},{"id":35836382642331,"title":"Blue \/ 12","option1":"Blue","option2":"12","option3":null,"sku":"14:173#Blue;200000124:1663","requires_shipping":true,"taxable":true,"featured_image":{"id":18934815457435,"product_id":5577808445595,"position":7,"created_at":"2020-09-07T14:35:04+08:00","updated_at":"2020-09-07T15:08:00+08:00","alt":null,"width":600,"height":600,"src":"https:\/\/cdn.shopify.com\/s\/files\/1\/0451\/8520\/4379\/products\/new-moccasins-women-flats-soft-loafers-moccasin-gommino-blue.jpg?v=1599462480","variant_ids":[35836382380187,35836382412955,35836382445723,35836382478491,35836382511259,35836382544027,35836382576795,35836382609563,35836382642331,35836382675099]},"available":true,"name":"New Moccasins Women Flats Soft Loafers moccasin-gommino - Blue \/ 12","public_title":"Blue \/ 12","options":["Blue","12"],"price":2475,"weight":0,"compare_at_price":5999,"inventory_management":"shopify","barcode":null,"featured_media":{"alt":null,"id":11109680316571,"position":7,"preview_image":{"aspect_ratio":1.0,"height":600,"width":600,"src":"https:\/\/cdn.shopify.com\/s\/files\/1\/0451\/8520\/4379\/products\/new-moccasins-women-flats-soft-loafers-moccasin-gommino-blue.jpg?v=1599460504"}}},{"id":35836382675099,"title":"Blue \/ 13","option1":"Blue","option2":"13","option3":null,"sku":"14:173#Blue;200000124:200000296","requires_shipping":true,"taxable":true,"featured_image":{"id":18934815457435,"product_id":5577808445595,"position":7,"created_at":"2020-09-07T14:35:04+08:00","updated_at":"2020-09-07T15:08:00+08:00","alt":null,"width":600,"height":600,"src":"https:\/\/cdn.shopify.com\/s\/files\/1\/0451\/8520\/4379\/products\/new-moccasins-women-flats-soft-loafers-moccasin-gommino-blue.jpg?v=1599462480","variant_ids":[35836382380187,35836382412955,35836382445723,35836382478491,35836382511259,35836382544027,35836382576795,35836382609563,35836382642331,35836382675099]},"available":true,"name":"New Moccasins Women Flats Soft Loafers moccasin-gommino - Blue \/ 13","public_title":"Blue \/ 13","options":["Blue","13"],"price":2475,"weight":0,"compare_at_price":5999,"inventory_management":"shopify","barcode":null,"featured_media":{"alt":null,"id":11109680316571,"position":7,"preview_image":{"aspect_ratio":1.0,"height":600,"width":600,"src":"https:\/\/cdn.shopify.com\/s\/files\/1\/0451\/8520\/4379\/products\/new-moccasins-women-flats-soft-loafers-moccasin-gommino-blue.jpg?v=1599460504"}}},{"id":35836383035547,"title":"Light Brown \/ 4","option1":"Light Brown","option2":"4","option3":null,"sku":"14:365458#Light Brown;200000124:153","requires_shipping":true,"taxable":true,"featured_image":{"id":18934815129755,"product_id":5577808445595,"position":11,"created_at":"2020-09-07T14:35:03+08:00","updated_at":"2020-09-07T15:08:00+08:00","alt":null,"width":600,"height":600,"src":"https:\/\/cdn.shopify.com\/s\/files\/1\/0451\/8520\/4379\/products\/new-moccasins-women-flats-soft-loafers-moccasin-gommino-light-brown.jpg?v=1599462480","variant_ids":[35836383035547,35836383068315,35836383101083,35836383133851,35836383166619,35836383199387,35836383232155,35836383264923,35836383297691,35836383330459]},"available":true,"name":"New Moccasins Women Flats Soft Loafers moccasin-gommino - Light Brown \/ 4","public_title":"Light Brown \/ 4","options":["Light Brown","4"],"price":2475,"weight":0,"compare_at_price":5999,"inventory_management":"shopify","barcode":null,"featured_media":{"alt":null,"id":11109680447643,"position":11,"preview_image":{"aspect_ratio":1.0,"height":600,"width":600,"src":"https:\/\/cdn.shopify.com\/s\/files\/1\/0451\/8520\/4379\/products\/new-moccasins-women-flats-soft-loafers-moccasin-gommino-light-brown.jpg?v=1599460503"}}},{"id":35836383068315,"title":"Light Brown \/ 5","option1":"Light Brown","option2":"5","option3":null,"sku":"14:365458#Light Brown;200000124:698","requires_shipping":true,"taxable":true,"featured_image":{"id":18934815129755,"product_id":5577808445595,"position":11,"created_at":"2020-09-07T14:35:03+08:00","updated_at":"2020-09-07T15:08:00+08:00","alt":null,"width":600,"height":600,"src":"https:\/\/cdn.shopify.com\/s\/files\/1\/0451\/8520\/4379\/products\/new-moccasins-women-flats-soft-loafers-moccasin-gommino-light-brown.jpg?v=1599462480","variant_ids":[35836383035547,35836383068315,35836383101083,35836383133851,35836383166619,35836383199387,35836383232155,35836383264923,35836383297691,35836383330459]},"available":true,"name":"New Moccasins Women Flats Soft Loafers moccasin-gommino - Light Brown \/ 5","public_title":"Light Brown \/ 5","options":["Light Brown","5"],"price":2475,"weight":0,"compare_at_price":5999,"inventory_management":"shopify","barcode":null,"featured_media":{"alt":null,"id":11109680447643,"position":11,"preview_image":{"aspect_ratio":1.0,"height":600,"width":600,"src":"https:\/\/cdn.shopify.com\/s\/files\/1\/0451\/8520\/4379\/products\/new-moccasins-women-flats-soft-loafers-moccasin-gommino-light-brown.jpg?v=1599460503"}}},{"id":35836383101083,"title":"Light Brown \/ 6","option1":"Light Brown","option2":"6","option3":null,"sku":"14:365458#Light Brown;200000124:1394","requires_shipping":true,"taxable":true,"featured_image":{"id":18934815129755,"product_id":5577808445595,"position":11,"created_at":"2020-09-07T14:35:03+08:00","updated_at":"2020-09-07T15:08:00+08:00","alt":null,"width":600,"height":600,"src":"https:\/\/cdn.shopify.com\/s\/files\/1\/0451\/8520\/4379\/products\/new-moccasins-women-flats-soft-loafers-moccasin-gommino-light-brown.jpg?v=1599462480","variant_ids":[35836383035547,35836383068315,35836383101083,35836383133851,35836383166619,35836383199387,35836383232155,35836383264923,35836383297691,35836383330459]},"available":true,"name":"New Moccasins Women Flats Soft Loafers moccasin-gommino - Light Brown \/ 6","public_title":"Light Brown \/ 6","options":["Light Brown","6"],"price":2475,"weight":0,"compare_at_price":5999,"inventory_management":"shopify","barcode":null,"featured_media":{"alt":null,"id":11109680447643,"position":11,"preview_image":{"aspect_ratio":1.0,"height":600,"width":600,"src":"https:\/\/cdn.shopify.com\/s\/files\/1\/0451\/8520\/4379\/products\/new-moccasins-women-flats-soft-loafers-moccasin-gommino-light-brown.jpg?v=1599460503"}}},{"id":35836383133851,"title":"Light Brown \/ 7","option1":"Light Brown","option2":"7","option3":null,"sku":"14:365458#Light Brown;200000124:3434","requires_shipping":true,"taxable":true,"featured_image":{"id":18934815129755,"product_id":5577808445595,"position":11,"created_at":"2020-09-07T14:35:03+08:00","updated_at":"2020-09-07T15:08:00+08:00","alt":null,"width":600,"height":600,"src":"https:\/\/cdn.shopify.com\/s\/files\/1\/0451\/8520\/4379\/products\/new-moccasins-women-flats-soft-loafers-moccasin-gommino-light-brown.jpg?v=1599462480","variant_ids":[35836383035547,35836383068315,35836383101083,35836383133851,35836383166619,35836383199387,35836383232155,35836383264923,35836383297691,35836383330459]},"available":true,"name":"New Moccasins Women Flats Soft Loafers moccasin-gommino - Light Brown \/ 7","public_title":"Light Brown \/ 7","options":["Light Brown","7"],"price":2475,"weight":0,"compare_at_price":5999,"inventory_management":"shopify","barcode":null,"featured_media":{"alt":null,"id":11109680447643,"position":11,"preview_image":{"aspect_ratio":1.0,"height":600,"width":600,"src":"https:\/\/cdn.shopify.com\/s\/files\/1\/0451\/8520\/4379\/products\/new-moccasins-women-flats-soft-loafers-moccasin-gommino-light-brown.jpg?v=1599460503"}}},{"id":35836383166619,"title":"Light Brown \/ 8","option1":"Light Brown","option2":"8","option3":null,"sku":"14:365458#Light Brown;200000124:699","requires_shipping":true,"taxable":true,"featured_image":{"id":18934815129755,"product_id":5577808445595,"position":11,"created_at":"2020-09-07T14:35:03+08:00","updated_at":"2020-09-07T15:08:00+08:00","alt":null,"width":600,"height":600,"src":"https:\/\/cdn.shopify.com\/s\/files\/1\/0451\/8520\/4379\/products\/new-moccasins-women-flats-soft-loafers-moccasin-gommino-light-brown.jpg?v=1599462480","variant_ids":[35836383035547,35836383068315,35836383101083,35836383133851,35836383166619,35836383199387,35836383232155,35836383264923,35836383297691,35836383330459]},"available":true,"name":"New Moccasins Women Flats Soft Loafers moccasin-gommino - Light Brown \/ 8","public_title":"Light Brown \/ 8","options":["Light Brown","8"],"price":2475,"weight":0,"compare_at_price":5999,"inventory_management":"shopify","barcode":null,"featured_media":{"alt":null,"id":11109680447643,"position":11,"preview_image":{"aspect_ratio":1.0,"height":600,"width":600,"src":"https:\/\/cdn.shopify.com\/s\/files\/1\/0451\/8520\/4379\/products\/new-moccasins-women-flats-soft-loafers-moccasin-gommino-light-brown.jpg?v=1599460503"}}},{"id":35836383199387,"title":"Light Brown \/ 9","option1":"Light Brown","option2":"9","option3":null,"sku":"14:365458#Light Brown;200000124:350262","requires_shipping":true,"taxable":true,"featured_image":{"id":18934815129755,"product_id":5577808445595,"position":11,"created_at":"2020-09-07T14:35:03+08:00","updated_at":"2020-09-07T15:08:00+08:00","alt":null,"width":600,"height":600,"src":"https:\/\/cdn.shopify.com\/s\/files\/1\/0451\/8520\/4379\/products\/new-moccasins-women-flats-soft-loafers-moccasin-gommino-light-brown.jpg?v=1599462480","variant_ids":[35836383035547,35836383068315,35836383101083,35836383133851,35836383166619,35836383199387,35836383232155,35836383264923,35836383297691,35836383330459]},"available":true,"name":"New Moccasins Women Flats Soft Loafers moccasin-gommino - Light Brown \/ 9","public_title":"Light Brown \/ 9","options":["Light Brown","9"],"price":2475,"weight":0,"compare_at_price":5999,"inventory_management":"shopify","barcode":null,"featured_media":{"alt":null,"id":11109680447643,"position":11,"preview_image":{"aspect_ratio":1.0,"height":600,"width":600,"src":"https:\/\/cdn.shopify.com\/s\/files\/1\/0451\/8520\/4379\/products\/new-moccasins-women-flats-soft-loafers-moccasin-gommino-light-brown.jpg?v=1599460503"}}},{"id":35836383232155,"title":"Light Brown \/ 10","option1":"Light Brown","option2":"10","option3":null,"sku":"14:365458#Light Brown;200000124:1583","requires_shipping":true,"taxable":true,"featured_image":{"id":18934815129755,"product_id":5577808445595,"position":11,"created_at":"2020-09-07T14:35:03+08:00","updated_at":"2020-09-07T15:08:00+08:00","alt":null,"width":600,"height":600,"src":"https:\/\/cdn.shopify.com\/s\/files\/1\/0451\/8520\/4379\/products\/new-moccasins-women-flats-soft-loafers-moccasin-gommino-light-brown.jpg?v=1599462480","variant_ids":[35836383035547,35836383068315,35836383101083,35836383133851,35836383166619,35836383199387,35836383232155,35836383264923,35836383297691,35836383330459]},"available":true,"name":"New Moccasins Women Flats Soft Loafers moccasin-gommino - Light Brown \/ 10","public_title":"Light Brown \/ 10","options":["Light Brown","10"],"price":2475,"weight":0,"compare_at_price":5999,"inventory_management":"shopify","barcode":null,"featured_media":{"alt":null,"id":11109680447643,"position":11,"preview_image":{"aspect_ratio":1.0,"height":600,"width":600,"src":"https:\/\/cdn.shopify.com\/s\/files\/1\/0451\/8520\/4379\/products\/new-moccasins-women-flats-soft-loafers-moccasin-gommino-light-brown.jpg?v=1599460503"}}},{"id":35836383264923,"title":"Light Brown \/ 11","option1":"Light Brown","option2":"11","option3":null,"sku":"14:365458#Light Brown;200000124:100010420","requires_shipping":true,"taxable":true,"featured_image":{"id":18934815129755,"product_id":5577808445595,"position":11,"created_at":"2020-09-07T14:35:03+08:00","updated_at":"2020-09-07T15:08:00+08:00","alt":null,"width":600,"height":600,"src":"https:\/\/cdn.shopify.com\/s\/files\/1\/0451\/8520\/4379\/products\/new-moccasins-women-flats-soft-loafers-moccasin-gommino-light-brown.jpg?v=1599462480","variant_ids":[35836383035547,35836383068315,35836383101083,35836383133851,35836383166619,35836383199387,35836383232155,35836383264923,35836383297691,35836383330459]},"available":true,"name":"New Moccasins Women Flats Soft Loafers moccasin-gommino - Light Brown \/ 11","public_title":"Light Brown \/ 11","options":["Light Brown","11"],"price":2475,"weight":0,"compare_at_price":5999,"inventory_management":"shopify","barcode":null,"featured_media":{"alt":null,"id":11109680447643,"position":11,"preview_image":{"aspect_ratio":1.0,"height":600,"width":600,"src":"https:\/\/cdn.shopify.com\/s\/files\/1\/0451\/8520\/4379\/products\/new-moccasins-women-flats-soft-loafers-moccasin-gommino-light-brown.jpg?v=1599460503"}}},{"id":35836383297691,"title":"Light Brown \/ 12","option1":"Light Brown","option2":"12","option3":null,"sku":"14:365458#Light Brown;200000124:1663","requires_shipping":true,"taxable":true,"featured_image":{"id":18934815129755,"product_id":5577808445595,"position":11,"created_at":"2020-09-07T14:35:03+08:00","updated_at":"2020-09-07T15:08:00+08:00","alt":null,"width":600,"height":600,"src":"https:\/\/cdn.shopify.com\/s\/files\/1\/0451\/8520\/4379\/products\/new-moccasins-women-flats-soft-loafers-moccasin-gommino-light-brown.jpg?v=1599462480","variant_ids":[35836383035547,35836383068315,35836383101083,35836383133851,35836383166619,35836383199387,35836383232155,35836383264923,35836383297691,35836383330459]},"available":true,"name":"New Moccasins Women Flats Soft Loafers moccasin-gommino - Light Brown \/ 12","public_title":"Light Brown \/ 12","options":["Light Brown","12"],"price":2475,"weight":0,"compare_at_price":5999,"inventory_management":"shopify","barcode":null,"featured_media":{"alt":null,"id":11109680447643,"position":11,"preview_image":{"aspect_ratio":1.0,"height":600,"width":600,"src":"https:\/\/cdn.shopify.com\/s\/files\/1\/0451\/8520\/4379\/products\/new-moccasins-women-flats-soft-loafers-moccasin-gommino-light-brown.jpg?v=1599460503"}}},{"id":35836383330459,"title":"Light Brown \/ 13","option1":"Light Brown","option2":"13","option3":null,"sku":"14:365458#Light Brown;200000124:200000296","requires_shipping":true,"taxable":true,"featured_image":{"id":18934815129755,"product_id":5577808445595,"position":11,"created_at":"2020-09-07T14:35:03+08:00","updated_at":"2020-09-07T15:08:00+08:00","alt":null,"width":600,"height":600,"src":"https:\/\/cdn.shopify.com\/s\/files\/1\/0451\/8520\/4379\/products\/new-moccasins-women-flats-soft-loafers-moccasin-gommino-light-brown.jpg?v=1599462480","variant_ids":[35836383035547,35836383068315,35836383101083,35836383133851,35836383166619,35836383199387,35836383232155,35836383264923,35836383297691,35836383330459]},"available":true,"name":"New Moccasins Women Flats Soft Loafers moccasin-gommino - Light Brown \/ 13","public_title":"Light Brown \/ 13","options":["Light Brown","13"],"price":2475,"weight":0,"compare_at_price":5999,"inventory_management":"shopify","barcode":null,"featured_media":{"alt":null,"id":11109680447643,"position":11,"preview_image":{"aspect_ratio":1.0,"height":600,"width":600,"src":"https:\/\/cdn.shopify.com\/s\/files\/1\/0451\/8520\/4379\/products\/new-moccasins-women-flats-soft-loafers-moccasin-gommino-light-brown.jpg?v=1599460503"}}},{"id":35836383363227,"title":"Gold \/ 4","option1":"Gold","option2":"4","option3":null,"sku":"14:350850#Gold;200000124:153","requires_shipping":true,"taxable":true,"featured_image":{"id":18934815162523,"product_id":5577808445595,"position":8,"created_at":"2020-09-07T14:35:03+08:00","updated_at":"2020-09-07T15:08:00+08:00","alt":null,"width":600,"height":600,"src":"https:\/\/cdn.shopify.com\/s\/files\/1\/0451\/8520\/4379\/products\/new-moccasins-women-flats-soft-loafers-moccasin-gommino-gold.jpg?v=1599462480","variant_ids":[35836383363227,35836383395995,35836383428763,35836383461531,35836383494299,35836383527067,35836383559835,35836383592603,35836383625371,35836383658139]},"available":true,"name":"New Moccasins Women Flats Soft Loafers moccasin-gommino - Gold \/ 4","public_title":"Gold \/ 4","options":["Gold","4"],"price":2475,"weight":0,"compare_at_price":5999,"inventory_management":"shopify","barcode":null,"featured_media":{"alt":null,"id":11109680349339,"position":8,"preview_image":{"aspect_ratio":1.0,"height":600,"width":600,"src":"https:\/\/cdn.shopify.com\/s\/files\/1\/0451\/8520\/4379\/products\/new-moccasins-women-flats-soft-loafers-moccasin-gommino-gold.jpg?v=1599460503"}}},{"id":35836383395995,"title":"Gold \/ 5","option1":"Gold","option2":"5","option3":null,"sku":"14:350850#Gold;200000124:698","requires_shipping":true,"taxable":true,"featured_image":{"id":18934815162523,"product_id":5577808445595,"position":8,"created_at":"2020-09-07T14:35:03+08:00","updated_at":"2020-09-07T15:08:00+08:00","alt":null,"width":600,"height":600,"src":"https:\/\/cdn.shopify.com\/s\/files\/1\/0451\/8520\/4379\/products\/new-moccasins-women-flats-soft-loafers-moccasin-gommino-gold.jpg?v=1599462480","variant_ids":[35836383363227,35836383395995,35836383428763,35836383461531,35836383494299,35836383527067,35836383559835,35836383592603,35836383625371,35836383658139]},"available":true,"name":"New Moccasins Women Flats Soft Loafers moccasin-gommino - Gold \/ 5","public_title":"Gold \/ 5","options":["Gold","5"],"price":2475,"weight":0,"compare_at_price":5999,"inventory_management":"shopify","barcode":null,"featured_media":{"alt":null,"id":11109680349339,"position":8,"preview_image":{"aspect_ratio":1.0,"height":600,"width":600,"src":"https:\/\/cdn.shopify.com\/s\/files\/1\/0451\/8520\/4379\/products\/new-moccasins-women-flats-soft-loafers-moccasin-gommino-gold.jpg?v=1599460503"}}},{"id":35836383428763,"title":"Gold \/ 6","option1":"Gold","option2":"6","option3":null,"sku":"14:350850#Gold;200000124:1394","requires_shipping":true,"taxable":true,"featured_image":{"id":18934815162523,"product_id":5577808445595,"position":8,"created_at":"2020-09-07T14:35:03+08:00","updated_at":"2020-09-07T15:08:00+08:00","alt":null,"width":600,"height":600,"src":"https:\/\/cdn.shopify.com\/s\/files\/1\/0451\/8520\/4379\/products\/new-moccasins-women-flats-soft-loafers-moccasin-gommino-gold.jpg?v=1599462480","variant_ids":[35836383363227,35836383395995,35836383428763,35836383461531,35836383494299,35836383527067,35836383559835,35836383592603,35836383625371,35836383658139]},"available":true,"name":"New Moccasins Women Flats Soft Loafers moccasin-gommino - Gold \/ 6","public_title":"Gold \/ 6","options":["Gold","6"],"price":2475,"weight":0,"compare_at_price":5999,"inventory_management":"shopify","barcode":null,"featured_media":{"alt":null,"id":11109680349339,"position":8,"preview_image":{"aspect_ratio":1.0,"height":600,"width":600,"src":"https:\/\/cdn.shopify.com\/s\/files\/1\/0451\/8520\/4379\/products\/new-moccasins-women-flats-soft-loafers-moccasin-gommino-gold.jpg?v=1599460503"}}},{"id":35836383461531,"title":"Gold \/ 7","option1":"Gold","option2":"7","option3":null,"sku":"14:350850#Gold;200000124:3434","requires_shipping":true,"taxable":true,"featured_image":{"id":18934815162523,"product_id":5577808445595,"position":8,"created_at":"2020-09-07T14:35:03+08:00","updated_at":"2020-09-07T15:08:00+08:00","alt":null,"width":600,"height":600,"src":"https:\/\/cdn.shopify.com\/s\/files\/1\/0451\/8520\/4379\/products\/new-moccasins-women-flats-soft-loafers-moccasin-gommino-gold.jpg?v=1599462480","variant_ids":[35836383363227,35836383395995,35836383428763,35836383461531,35836383494299,35836383527067,35836383559835,35836383592603,35836383625371,35836383658139]},"available":true,"name":"New Moccasins Women Flats Soft Loafers moccasin-gommino - Gold \/ 7","public_title":"Gold \/ 7","options":["Gold","7"],"price":2475,"weight":0,"compare_at_price":5999,"inventory_management":"shopify","barcode":null,"featured_media":{"alt":null,"id":11109680349339,"position":8,"preview_image":{"aspect_ratio":1.0,"height":600,"width":600,"src":"https:\/\/cdn.shopify.com\/s\/files\/1\/0451\/8520\/4379\/products\/new-moccasins-women-flats-soft-loafers-moccasin-gommino-gold.jpg?v=1599460503"}}},{"id":35836383494299,"title":"Gold \/ 8","option1":"Gold","option2":"8","option3":null,"sku":"14:350850#Gold;200000124:699","requires_shipping":true,"taxable":true,"featured_image":{"id":18934815162523,"product_id":5577808445595,"position":8,"created_at":"2020-09-07T14:35:03+08:00","updated_at":"2020-09-07T15:08:00+08:00","alt":null,"width":600,"height":600,"src":"https:\/\/cdn.shopify.com\/s\/files\/1\/0451\/8520\/4379\/products\/new-moccasins-women-flats-soft-loafers-moccasin-gommino-gold.jpg?v=1599462480","variant_ids":[35836383363227,35836383395995,35836383428763,35836383461531,35836383494299,35836383527067,35836383559835,35836383592603,35836383625371,35836383658139]},"available":true,"name":"New Moccasins Women Flats Soft Loafers moccasin-gommino - Gold \/ 8","public_title":"Gold \/ 8","options":["Gold","8"],"price":2475,"weight":0,"compare_at_price":5999,"inventory_management":"shopify","barcode":null,"featured_media":{"alt":null,"id":11109680349339,"position":8,"preview_image":{"aspect_ratio":1.0,"height":600,"width":600,"src":"https:\/\/cdn.shopify.com\/s\/files\/1\/0451\/8520\/4379\/products\/new-moccasins-women-flats-soft-loafers-moccasin-gommino-gold.jpg?v=1599460503"}}},{"id":35836383527067,"title":"Gold \/ 9","option1":"Gold","option2":"9","option3":null,"sku":"14:350850#Gold;200000124:350262","requires_shipping":true,"taxable":true,"featured_image":{"id":18934815162523,"product_id":5577808445595,"position":8,"created_at":"2020-09-07T14:35:03+08:00","updated_at":"2020-09-07T15:08:00+08:00","alt":null,"width":600,"height":600,"src":"https:\/\/cdn.shopify.com\/s\/files\/1\/0451\/8520\/4379\/products\/new-moccasins-women-flats-soft-loafers-moccasin-gommino-gold.jpg?v=1599462480","variant_ids":[35836383363227,35836383395995,35836383428763,35836383461531,35836383494299,35836383527067,35836383559835,35836383592603,35836383625371,35836383658139]},"available":true,"name":"New Moccasins Women Flats Soft Loafers moccasin-gommino - Gold \/ 9","public_title":"Gold \/ 9","options":["Gold","9"],"price":2475,"weight":0,"compare_at_price":5999,"inventory_management":"shopify","barcode":null,"featured_media":{"alt":null,"id":11109680349339,"position":8,"preview_image":{"aspect_ratio":1.0,"height":600,"width":600,"src":"https:\/\/cdn.shopify.com\/s\/files\/1\/0451\/8520\/4379\/products\/new-moccasins-women-flats-soft-loafers-moccasin-gommino-gold.jpg?v=1599460503"}}},{"id":35836383559835,"title":"Gold \/ 10","option1":"Gold","option2":"10","option3":null,"sku":"14:350850#Gold;200000124:1583","requires_shipping":true,"taxable":true,"featured_image":{"id":18934815162523,"product_id":5577808445595,"position":8,"created_at":"2020-09-07T14:35:03+08:00","updated_at":"2020-09-07T15:08:00+08:00","alt":null,"width":600,"height":600,"src":"https:\/\/cdn.shopify.com\/s\/files\/1\/0451\/8520\/4379\/products\/new-moccasins-women-flats-soft-loafers-moccasin-gommino-gold.jpg?v=1599462480","variant_ids":[35836383363227,35836383395995,35836383428763,35836383461531,35836383494299,35836383527067,35836383559835,35836383592603,35836383625371,35836383658139]},"available":true,"name":"New Moccasins Women Flats Soft Loafers moccasin-gommino - Gold \/ 10","public_title":"Gold \/ 10","options":["Gold","10"],"price":2475,"weight":0,"compare_at_price":5999,"inventory_management":"shopify","barcode":null,"featured_media":{"alt":null,"id":11109680349339,"position":8,"preview_image":{"aspect_ratio":1.0,"height":600,"width":600,"src":"https:\/\/cdn.shopify.com\/s\/files\/1\/0451\/8520\/4379\/products\/new-moccasins-women-flats-soft-loafers-moccasin-gommino-gold.jpg?v=1599460503"}}},{"id":35836383592603,"title":"Gold \/ 11","option1":"Gold","option2":"11","option3":null,"sku":"14:350850#Gold;200000124:100010420","requires_shipping":true,"taxable":true,"featured_image":{"id":18934815162523,"product_id":5577808445595,"position":8,"created_at":"2020-09-07T14:35:03+08:00","updated_at":"2020-09-07T15:08:00+08:00","alt":null,"width":600,"height":600,"src":"https:\/\/cdn.shopify.com\/s\/files\/1\/0451\/8520\/4379\/products\/new-moccasins-women-flats-soft-loafers-moccasin-gommino-gold.jpg?v=1599462480","variant_ids":[35836383363227,35836383395995,35836383428763,35836383461531,35836383494299,35836383527067,35836383559835,35836383592603,35836383625371,35836383658139]},"available":true,"name":"New Moccasins Women Flats Soft Loafers moccasin-gommino - Gold \/ 11","public_title":"Gold \/ 11","options":["Gold","11"],"price":2475,"weight":0,"compare_at_price":5999,"inventory_management":"shopify","barcode":null,"featured_media":{"alt":null,"id":11109680349339,"position":8,"preview_image":{"aspect_ratio":1.0,"height":600,"width":600,"src":"https:\/\/cdn.shopify.com\/s\/files\/1\/0451\/8520\/4379\/products\/new-moccasins-women-flats-soft-loafers-moccasin-gommino-gold.jpg?v=1599460503"}}},{"id":35836383625371,"title":"Gold \/ 12","option1":"Gold","option2":"12","option3":null,"sku":"14:350850#Gold;200000124:1663","requires_shipping":true,"taxable":true,"featured_image":{"id":18934815162523,"product_id":5577808445595,"position":8,"created_at":"2020-09-07T14:35:03+08:00","updated_at":"2020-09-07T15:08:00+08:00","alt":null,"width":600,"height":600,"src":"https:\/\/cdn.shopify.com\/s\/files\/1\/0451\/8520\/4379\/products\/new-moccasins-women-flats-soft-loafers-moccasin-gommino-gold.jpg?v=1599462480","variant_ids":[35836383363227,35836383395995,35836383428763,35836383461531,35836383494299,35836383527067,35836383559835,35836383592603,35836383625371,35836383658139]},"available":true,"name":"New Moccasins Women Flats Soft Loafers moccasin-gommino - Gold \/ 12","public_title":"Gold \/ 12","options":["Gold","12"],"price":2475,"weight":0,"compare_at_price":5999,"inventory_management":"shopify","barcode":null,"featured_media":{"alt":null,"id":11109680349339,"position":8,"preview_image":{"aspect_ratio":1.0,"height":600,"width":600,"src":"https:\/\/cdn.shopify.com\/s\/files\/1\/0451\/8520\/4379\/products\/new-moccasins-women-flats-soft-loafers-moccasin-gommino-gold.jpg?v=1599460503"}}},{"id":35836383658139,"title":"Gold \/ 13","option1":"Gold","option2":"13","option3":null,"sku":"14:350850#Gold;200000124:200000296","requires_shipping":true,"taxable":true,"featured_image":{"id":18934815162523,"product_id":5577808445595,"position":8,"created_at":"2020-09-07T14:35:03+08:00","updated_at":"2020-09-07T15:08:00+08:00","alt":null,"width":600,"height":600,"src":"https:\/\/cdn.shopify.com\/s\/files\/1\/0451\/8520\/4379\/products\/new-moccasins-women-flats-soft-loafers-moccasin-gommino-gold.jpg?v=1599462480","variant_ids":[35836383363227,35836383395995,35836383428763,35836383461531,35836383494299,35836383527067,35836383559835,35836383592603,35836383625371,35836383658139]},"available":true,"name":"New Moccasins Women Flats Soft Loafers moccasin-gommino - Gold \/ 13","public_title":"Gold \/ 13","options":["Gold","13"],"price":2475,"weight":0,"compare_at_price":5999,"inventory_management":"shopify","barcode":null,"featured_media":{"alt":null,"id":11109680349339,"position":8,"preview_image":{"aspect_ratio":1.0,"height":600,"width":600,"src":"https:\/\/cdn.shopify.com\/s\/files\/1\/0451\/8520\/4379\/products\/new-moccasins-women-flats-soft-loafers-moccasin-gommino-gold.jpg?v=1599460503"}}},{"id":35836383690907,"title":"Gray \/ 4","option1":"Gray","option2":"4","option3":null,"sku":"14:200004890#Gray;200000124:153","requires_shipping":true,"taxable":true,"featured_image":{"id":18934815096987,"product_id":5577808445595,"position":10,"created_at":"2020-09-07T14:35:03+08:00","updated_at":"2020-09-07T15:08:00+08:00","alt":null,"width":600,"height":600,"src":"https:\/\/cdn.shopify.com\/s\/files\/1\/0451\/8520\/4379\/products\/new-moccasins-women-flats-soft-loafers-moccasin-gommino-Gray.jpg?v=1599462480","variant_ids":[35836383690907,35836383723675,35836383756443,35836383789211,35836383821979,35836383854747,35836383887515,35836383920283,35836383953051,35836383985819]},"available":true,"name":"New Moccasins Women Flats Soft Loafers moccasin-gommino - Gray \/ 4","public_title":"Gray \/ 4","options":["Gray","4"],"price":2475,"weight":0,"compare_at_price":5999,"inventory_management":"shopify","barcode":null,"featured_media":{"alt":null,"id":11109680414875,"position":10,"preview_image":{"aspect_ratio":1.0,"height":600,"width":600,"src":"https:\/\/cdn.shopify.com\/s\/files\/1\/0451\/8520\/4379\/products\/new-moccasins-women-flats-soft-loafers-moccasin-gommino-Gray.jpg?v=1599460503"}}},{"id":35836383723675,"title":"Gray \/ 5","option1":"Gray","option2":"5","option3":null,"sku":"14:200004890#Gray;200000124:698","requires_shipping":true,"taxable":true,"featured_image":{"id":18934815096987,"product_id":5577808445595,"position":10,"created_at":"2020-09-07T14:35:03+08:00","updated_at":"2020-09-07T15:08:00+08:00","alt":null,"width":600,"height":600,"src":"https:\/\/cdn.shopify.com\/s\/files\/1\/0451\/8520\/4379\/products\/new-moccasins-women-flats-soft-loafers-moccasin-gommino-Gray.jpg?v=1599462480","variant_ids":[35836383690907,35836383723675,35836383756443,35836383789211,35836383821979,35836383854747,35836383887515,35836383920283,35836383953051,35836383985819]},"available":true,"name":"New Moccasins Women Flats Soft Loafers moccasin-gommino - Gray \/ 5","public_title":"Gray \/ 5","options":["Gray","5"],"price":2475,"weight":0,"compare_at_price":5999,"inventory_management":"shopify","barcode":null,"featured_media":{"alt":null,"id":11109680414875,"position":10,"preview_image":{"aspect_ratio":1.0,"height":600,"width":600,"src":"https:\/\/cdn.shopify.com\/s\/files\/1\/0451\/8520\/4379\/products\/new-moccasins-women-flats-soft-loafers-moccasin-gommino-Gray.jpg?v=1599460503"}}},{"id":35836383756443,"title":"Gray \/ 6","option1":"Gray","option2":"6","option3":null,"sku":"14:200004890#Gray;200000124:1394","requires_shipping":true,"taxable":true,"featured_image":{"id":18934815096987,"product_id":5577808445595,"position":10,"created_at":"2020-09-07T14:35:03+08:00","updated_at":"2020-09-07T15:08:00+08:00","alt":null,"width":600,"height":600,"src":"https:\/\/cdn.shopify.com\/s\/files\/1\/0451\/8520\/4379\/products\/new-moccasins-women-flats-soft-loafers-moccasin-gommino-Gray.jpg?v=1599462480","variant_ids":[35836383690907,35836383723675,35836383756443,35836383789211,35836383821979,35836383854747,35836383887515,35836383920283,35836383953051,35836383985819]},"available":true,"name":"New Moccasins Women Flats Soft Loafers moccasin-gommino - Gray \/ 6","public_title":"Gray \/ 6","options":["Gray","6"],"price":2475,"weight":0,"compare_at_price":5999,"inventory_management":"shopify","barcode":null,"featured_media":{"alt":null,"id":11109680414875,"position":10,"preview_image":{"aspect_ratio":1.0,"height":600,"width":600,"src":"https:\/\/cdn.shopify.com\/s\/files\/1\/0451\/8520\/4379\/products\/new-moccasins-women-flats-soft-loafers-moccasin-gommino-Gray.jpg?v=1599460503"}}},{"id":35836383789211,"title":"Gray \/ 7","option1":"Gray","option2":"7","option3":null,"sku":"14:200004890#Gray;200000124:3434","requires_shipping":true,"taxable":true,"featured_image":{"id":18934815096987,"product_id":5577808445595,"position":10,"created_at":"2020-09-07T14:35:03+08:00","updated_at":"2020-09-07T15:08:00+08:00","alt":null,"width":600,"height":600,"src":"https:\/\/cdn.shopify.com\/s\/files\/1\/0451\/8520\/4379\/products\/new-moccasins-women-flats-soft-loafers-moccasin-gommino-Gray.jpg?v=1599462480","variant_ids":[35836383690907,35836383723675,35836383756443,35836383789211,35836383821979,35836383854747,35836383887515,35836383920283,35836383953051,35836383985819]},"available":true,"name":"New Moccasins Women Flats Soft Loafers moccasin-gommino - Gray \/ 7","public_title":"Gray \/ 7","options":["Gray","7"],"price":2475,"weight":0,"compare_at_price":5999,"inventory_management":"shopify","barcode":null,"featured_media":{"alt":null,"id":11109680414875,"position":10,"preview_image":{"aspect_ratio":1.0,"height":600,"width":600,"src":"https:\/\/cdn.shopify.com\/s\/files\/1\/0451\/8520\/4379\/products\/new-moccasins-women-flats-soft-loafers-moccasin-gommino-Gray.jpg?v=1599460503"}}},{"id":35836383821979,"title":"Gray \/ 8","option1":"Gray","option2":"8","option3":null,"sku":"14:200004890#Gray;200000124:699","requires_shipping":true,"taxable":true,"featured_image":{"id":18934815096987,"product_id":5577808445595,"position":10,"created_at":"2020-09-07T14:35:03+08:00","updated_at":"2020-09-07T15:08:00+08:00","alt":null,"width":600,"height":600,"src":"https:\/\/cdn.shopify.com\/s\/files\/1\/0451\/8520\/4379\/products\/new-moccasins-women-flats-soft-loafers-moccasin-gommino-Gray.jpg?v=1599462480","variant_ids":[35836383690907,35836383723675,35836383756443,35836383789211,35836383821979,35836383854747,35836383887515,35836383920283,35836383953051,35836383985819]},"available":true,"name":"New Moccasins Women Flats Soft Loafers moccasin-gommino - Gray \/ 8","public_title":"Gray \/ 8","options":["Gray","8"],"price":2475,"weight":0,"compare_at_price":5999,"inventory_management":"shopify","barcode":null,"featured_media":{"alt":null,"id":11109680414875,"position":10,"preview_image":{"aspect_ratio":1.0,"height":600,"width":600,"src":"https:\/\/cdn.shopify.com\/s\/files\/1\/0451\/8520\/4379\/products\/new-moccasins-women-flats-soft-loafers-moccasin-gommino-Gray.jpg?v=1599460503"}}},{"id":35836383854747,"title":"Gray \/ 9","option1":"Gray","option2":"9","option3":null,"sku":"14:200004890#Gray;200000124:350262","requires_shipping":true,"taxable":true,"featured_image":{"id":18934815096987,"product_id":5577808445595,"position":10,"created_at":"2020-09-07T14:35:03+08:00","updated_at":"2020-09-07T15:08:00+08:00","alt":null,"width":600,"height":600,"src":"https:\/\/cdn.shopify.com\/s\/files\/1\/0451\/8520\/4379\/products\/new-moccasins-women-flats-soft-loafers-moccasin-gommino-Gray.jpg?v=1599462480","variant_ids":[35836383690907,35836383723675,35836383756443,35836383789211,35836383821979,35836383854747,35836383887515,35836383920283,35836383953051,35836383985819]},"available":true,"name":"New Moccasins Women Flats Soft Loafers moccasin-gommino - Gray \/ 9","public_title":"Gray \/ 9","options":["Gray","9"],"price":2475,"weight":0,"compare_at_price":5999,"inventory_management":"shopify","barcode":null,"featured_media":{"alt":null,"id":11109680414875,"position":10,"preview_image":{"aspect_ratio":1.0,"height":600,"width":600,"src":"https:\/\/cdn.shopify.com\/s\/files\/1\/0451\/8520\/4379\/products\/new-moccasins-women-flats-soft-loafers-moccasin-gommino-Gray.jpg?v=1599460503"}}},{"id":35836383887515,"title":"Gray \/ 10","option1":"Gray","option2":"10","option3":null,"sku":"14:200004890#Gray;200000124:1583","requires_shipping":true,"taxable":true,"featured_image":{"id":18934815096987,"product_id":5577808445595,"position":10,"created_at":"2020-09-07T14:35:03+08:00","updated_at":"2020-09-07T15:08:00+08:00","alt":null,"width":600,"height":600,"src":"https:\/\/cdn.shopify.com\/s\/files\/1\/0451\/8520\/4379\/products\/new-moccasins-women-flats-soft-loafers-moccasin-gommino-Gray.jpg?v=1599462480","variant_ids":[35836383690907,35836383723675,35836383756443,35836383789211,35836383821979,35836383854747,35836383887515,35836383920283,35836383953051,35836383985819]},"available":true,"name":"New Moccasins Women Flats Soft Loafers moccasin-gommino - Gray \/ 10","public_title":"Gray \/ 10","options":["Gray","10"],"price":2475,"weight":0,"compare_at_price":5999,"inventory_management":"shopify","barcode":null,"featured_media":{"alt":null,"id":11109680414875,"position":10,"preview_image":{"aspect_ratio":1.0,"height":600,"width":600,"src":"https:\/\/cdn.shopify.com\/s\/files\/1\/0451\/8520\/4379\/products\/new-moccasins-women-flats-soft-loafers-moccasin-gommino-Gray.jpg?v=1599460503"}}},{"id":35836383920283,"title":"Gray \/ 11","option1":"Gray","option2":"11","option3":null,"sku":"14:200004890#Gray;200000124:100010420","requires_shipping":true,"taxable":true,"featured_image":{"id":18934815096987,"product_id":5577808445595,"position":10,"created_at":"2020-09-07T14:35:03+08:00","updated_at":"2020-09-07T15:08:00+08:00","alt":null,"width":600,"height":600,"src":"https:\/\/cdn.shopify.com\/s\/files\/1\/0451\/8520\/4379\/products\/new-moccasins-women-flats-soft-loafers-moccasin-gommino-Gray.jpg?v=1599462480","variant_ids":[35836383690907,35836383723675,35836383756443,35836383789211,35836383821979,35836383854747,35836383887515,35836383920283,35836383953051,35836383985819]},"available":true,"name":"New Moccasins Women Flats Soft Loafers moccasin-gommino - Gray \/ 11","public_title":"Gray \/ 11","options":["Gray","11"],"price":2475,"weight":0,"compare_at_price":5999,"inventory_management":"shopify","barcode":null,"featured_media":{"alt":null,"id":11109680414875,"position":10,"preview_image":{"aspect_ratio":1.0,"height":600,"width":600,"src":"https:\/\/cdn.shopify.com\/s\/files\/1\/0451\/8520\/4379\/products\/new-moccasins-women-flats-soft-loafers-moccasin-gommino-Gray.jpg?v=1599460503"}}},{"id":35836383953051,"title":"Gray \/ 12","option1":"Gray","option2":"12","option3":null,"sku":"14:200004890#Gray;200000124:1663","requires_shipping":true,"taxable":true,"featured_image":{"id":18934815096987,"product_id":5577808445595,"position":10,"created_at":"2020-09-07T14:35:03+08:00","updated_at":"2020-09-07T15:08:00+08:00","alt":null,"width":600,"height":600,"src":"https:\/\/cdn.shopify.com\/s\/files\/1\/0451\/8520\/4379\/products\/new-moccasins-women-flats-soft-loafers-moccasin-gommino-Gray.jpg?v=1599462480","variant_ids":[35836383690907,35836383723675,35836383756443,35836383789211,35836383821979,35836383854747,35836383887515,35836383920283,35836383953051,35836383985819]},"available":true,"name":"New Moccasins Women Flats Soft Loafers moccasin-gommino - Gray \/ 12","public_title":"Gray \/ 12","options":["Gray","12"],"price":2475,"weight":0,"compare_at_price":5999,"inventory_management":"shopify","barcode":null,"featured_media":{"alt":null,"id":11109680414875,"position":10,"preview_image":{"aspect_ratio":1.0,"height":600,"width":600,"src":"https:\/\/cdn.shopify.com\/s\/files\/1\/0451\/8520\/4379\/products\/new-moccasins-women-flats-soft-loafers-moccasin-gommino-Gray.jpg?v=1599460503"}}},{"id":35836383985819,"title":"Gray \/ 13","option1":"Gray","option2":"13","option3":null,"sku":"14:200004890#Gray;200000124:200000296","requires_shipping":true,"taxable":true,"featured_image":{"id":18934815096987,"product_id":5577808445595,"position":10,"created_at":"2020-09-07T14:35:03+08:00","updated_at":"2020-09-07T15:08:00+08:00","alt":null,"width":600,"height":600,"src":"https:\/\/cdn.shopify.com\/s\/files\/1\/0451\/8520\/4379\/products\/new-moccasins-women-flats-soft-loafers-moccasin-gommino-Gray.jpg?v=1599462480","variant_ids":[35836383690907,35836383723675,35836383756443,35836383789211,35836383821979,35836383854747,35836383887515,35836383920283,35836383953051,35836383985819]},"available":true,"name":"New Moccasins Women Flats Soft Loafers moccasin-gommino - Gray \/ 13","public_title":"Gray \/ 13","options":["Gray","13"],"price":2475,"weight":0,"compare_at_price":5999,"inventory_management":"shopify","barcode":null,"featured_media":{"alt":null,"id":11109680414875,"position":10,"preview_image":{"aspect_ratio":1.0,"height":600,"width":600,"src":"https:\/\/cdn.shopify.com\/s\/files\/1\/0451\/8520\/4379\/products\/new-moccasins-women-flats-soft-loafers-moccasin-gommino-Gray.jpg?v=1599460503"}}},{"id":35836384018587,"title":"Grass Green \/ 4","option1":"Grass Green","option2":"4","option3":null,"sku":"14:175#Grass Green;200000124:153","requires_shipping":true,"taxable":true,"featured_image":{"id":18934815490203,"product_id":5577808445595,"position":9,"created_at":"2020-09-07T14:35:04+08:00","updated_at":"2020-09-07T15:08:00+08:00","alt":null,"width":600,"height":600,"src":"https:\/\/cdn.shopify.com\/s\/files\/1\/0451\/8520\/4379\/products\/new-moccasins-women-flats-soft-loafers-moccasin-gommino-grass-green.jpg?v=1599462480","variant_ids":[35836384018587,35836384051355,35836384084123,35836384116891,35836384149659,35836384182427,35836384215195,35836384247963,35836384280731,35836384313499]},"available":true,"name":"New Moccasins Women Flats Soft Loafers moccasin-gommino - Grass Green \/ 4","public_title":"Grass Green \/ 4","options":["Grass Green","4"],"price":2475,"weight":0,"compare_at_price":5999,"inventory_management":"shopify","barcode":null,"featured_media":{"alt":null,"id":11109680382107,"position":9,"preview_image":{"aspect_ratio":1.0,"height":600,"width":600,"src":"https:\/\/cdn.shopify.com\/s\/files\/1\/0451\/8520\/4379\/products\/new-moccasins-women-flats-soft-loafers-moccasin-gommino-grass-green.jpg?v=1599460504"}}},{"id":35836384051355,"title":"Grass Green \/ 5","option1":"Grass Green","option2":"5","option3":null,"sku":"14:175#Grass Green;200000124:698","requires_shipping":true,"taxable":true,"featured_image":{"id":18934815490203,"product_id":5577808445595,"position":9,"created_at":"2020-09-07T14:35:04+08:00","updated_at":"2020-09-07T15:08:00+08:00","alt":null,"width":600,"height":600,"src":"https:\/\/cdn.shopify.com\/s\/files\/1\/0451\/8520\/4379\/products\/new-moccasins-women-flats-soft-loafers-moccasin-gommino-grass-green.jpg?v=1599462480","variant_ids":[35836384018587,35836384051355,35836384084123,35836384116891,35836384149659,35836384182427,35836384215195,35836384247963,35836384280731,35836384313499]},"available":true,"name":"New Moccasins Women Flats Soft Loafers moccasin-gommino - Grass Green \/ 5","public_title":"Grass Green \/ 5","options":["Grass Green","5"],"price":2475,"weight":0,"compare_at_price":5999,"inventory_management":"shopify","barcode":null,"featured_media":{"alt":null,"id":11109680382107,"position":9,"preview_image":{"aspect_ratio":1.0,"height":600,"width":600,"src":"https:\/\/cdn.shopify.com\/s\/files\/1\/0451\/8520\/4379\/products\/new-moccasins-women-flats-soft-loafers-moccasin-gommino-grass-green.jpg?v=1599460504"}}},{"id":35836384084123,"title":"Grass Green \/ 6","option1":"Grass Green","option2":"6","option3":null,"sku":"14:175#Grass Green;200000124:1394","requires_shipping":true,"taxable":true,"featured_image":{"id":18934815490203,"product_id":5577808445595,"position":9,"created_at":"2020-09-07T14:35:04+08:00","updated_at":"2020-09-07T15:08:00+08:00","alt":null,"width":600,"height":600,"src":"https:\/\/cdn.shopify.com\/s\/files\/1\/0451\/8520\/4379\/products\/new-moccasins-women-flats-soft-loafers-moccasin-gommino-grass-green.jpg?v=1599462480","variant_ids":[35836384018587,35836384051355,35836384084123,35836384116891,35836384149659,35836384182427,35836384215195,35836384247963,35836384280731,35836384313499]},"available":true,"name":"New Moccasins Women Flats Soft Loafers moccasin-gommino - Grass Green \/ 6","public_title":"Grass Green \/ 6","options":["Grass Green","6"],"price":2475,"weight":0,"compare_at_price":5999,"inventory_management":"shopify","barcode":null,"featured_media":{"alt":null,"id":11109680382107,"position":9,"preview_image":{"aspect_ratio":1.0,"height":600,"width":600,"src":"https:\/\/cdn.shopify.com\/s\/files\/1\/0451\/8520\/4379\/products\/new-moccasins-women-flats-soft-loafers-moccasin-gommino-grass-green.jpg?v=1599460504"}}},{"id":35836384116891,"title":"Grass Green \/ 7","option1":"Grass Green","option2":"7","option3":null,"sku":"14:175#Grass Green;200000124:3434","requires_shipping":true,"taxable":true,"featured_image":{"id":18934815490203,"product_id":5577808445595,"position":9,"created_at":"2020-09-07T14:35:04+08:00","updated_at":"2020-09-07T15:08:00+08:00","alt":null,"width":600,"height":600,"src":"https:\/\/cdn.shopify.com\/s\/files\/1\/0451\/8520\/4379\/products\/new-moccasins-women-flats-soft-loafers-moccasin-gommino-grass-green.jpg?v=1599462480","variant_ids":[35836384018587,35836384051355,35836384084123,35836384116891,35836384149659,35836384182427,35836384215195,35836384247963,35836384280731,35836384313499]},"available":true,"name":"New Moccasins Women Flats Soft Loafers moccasin-gommino - Grass Green \/ 7","public_title":"Grass Green \/ 7","options":["Grass Green","7"],"price":2475,"weight":0,"compare_at_price":5999,"inventory_management":"shopify","barcode":null,"featured_media":{"alt":null,"id":11109680382107,"position":9,"preview_image":{"aspect_ratio":1.0,"height":600,"width":600,"src":"https:\/\/cdn.shopify.com\/s\/files\/1\/0451\/8520\/4379\/products\/new-moccasins-women-flats-soft-loafers-moccasin-gommino-grass-green.jpg?v=1599460504"}}},{"id":35836384149659,"title":"Grass Green \/ 8","option1":"Grass Green","option2":"8","option3":null,"sku":"14:175#Grass Green;200000124:699","requires_shipping":true,"taxable":true,"featured_image":{"id":18934815490203,"product_id":5577808445595,"position":9,"created_at":"2020-09-07T14:35:04+08:00","updated_at":"2020-09-07T15:08:00+08:00","alt":null,"width":600,"height":600,"src":"https:\/\/cdn.shopify.com\/s\/files\/1\/0451\/8520\/4379\/products\/new-moccasins-women-flats-soft-loafers-moccasin-gommino-grass-green.jpg?v=1599462480","variant_ids":[35836384018587,35836384051355,35836384084123,35836384116891,35836384149659,35836384182427,35836384215195,35836384247963,35836384280731,35836384313499]},"available":true,"name":"New Moccasins Women Flats Soft Loafers moccasin-gommino - Grass Green \/ 8","public_title":"Grass Green \/ 8","options":["Grass Green","8"],"price":2475,"weight":0,"compare_at_price":5999,"inventory_management":"shopify","barcode":null,"featured_media":{"alt":null,"id":11109680382107,"position":9,"preview_image":{"aspect_ratio":1.0,"height":600,"width":600,"src":"https:\/\/cdn.shopify.com\/s\/files\/1\/0451\/8520\/4379\/products\/new-moccasins-women-flats-soft-loafers-moccasin-gommino-grass-green.jpg?v=1599460504"}}},{"id":35836384182427,"title":"Grass Green \/ 9","option1":"Grass Green","option2":"9","option3":null,"sku":"14:175#Grass Green;200000124:350262","requires_shipping":true,"taxable":true,"featured_image":{"id":18934815490203,"product_id":5577808445595,"position":9,"created_at":"2020-09-07T14:35:04+08:00","updated_at":"2020-09-07T15:08:00+08:00","alt":null,"width":600,"height":600,"src":"https:\/\/cdn.shopify.com\/s\/files\/1\/0451\/8520\/4379\/products\/new-moccasins-women-flats-soft-loafers-moccasin-gommino-grass-green.jpg?v=1599462480","variant_ids":[35836384018587,35836384051355,35836384084123,35836384116891,35836384149659,35836384182427,35836384215195,35836384247963,35836384280731,35836384313499]},"available":true,"name":"New Moccasins Women Flats Soft Loafers moccasin-gommino - Grass Green \/ 9","public_title":"Grass Green \/ 9","options":["Grass Green","9"],"price":2475,"weight":0,"compare_at_price":5999,"inventory_management":"shopify","barcode":null,"featured_media":{"alt":null,"id":11109680382107,"position":9,"preview_image":{"aspect_ratio":1.0,"height":600,"width":600,"src":"https:\/\/cdn.shopify.com\/s\/files\/1\/0451\/8520\/4379\/products\/new-moccasins-women-flats-soft-loafers-moccasin-gommino-grass-green.jpg?v=1599460504"}}},{"id":35836384215195,"title":"Grass Green \/ 10","option1":"Grass Green","option2":"10","option3":null,"sku":"14:175#Grass Green;200000124:1583","requires_shipping":true,"taxable":true,"featured_image":{"id":18934815490203,"product_id":5577808445595,"position":9,"created_at":"2020-09-07T14:35:04+08:00","updated_at":"2020-09-07T15:08:00+08:00","alt":null,"width":600,"height":600,"src":"https:\/\/cdn.shopify.com\/s\/files\/1\/0451\/8520\/4379\/products\/new-moccasins-women-flats-soft-loafers-moccasin-gommino-grass-green.jpg?v=1599462480","variant_ids":[35836384018587,35836384051355,35836384084123,35836384116891,35836384149659,35836384182427,35836384215195,35836384247963,35836384280731,35836384313499]},"available":true,"name":"New Moccasins Women Flats Soft Loafers moccasin-gommino - Grass Green \/ 10","public_title":"Grass Green \/ 10","options":["Grass Green","10"],"price":2475,"weight":0,"compare_at_price":5999,"inventory_management":"shopify","barcode":null,"featured_media":{"alt":null,"id":11109680382107,"position":9,"preview_image":{"aspect_ratio":1.0,"height":600,"width":600,"src":"https:\/\/cdn.shopify.com\/s\/files\/1\/0451\/8520\/4379\/products\/new-moccasins-women-flats-soft-loafers-moccasin-gommino-grass-green.jpg?v=1599460504"}}},{"id":35836384247963,"title":"Grass Green \/ 11","option1":"Grass Green","option2":"11","option3":null,"sku":"14:175#Grass Green;200000124:100010420","requires_shipping":true,"taxable":true,"featured_image":{"id":18934815490203,"product_id":5577808445595,"position":9,"created_at":"2020-09-07T14:35:04+08:00","updated_at":"2020-09-07T15:08:00+08:00","alt":null,"width":600,"height":600,"src":"https:\/\/cdn.shopify.com\/s\/files\/1\/0451\/8520\/4379\/products\/new-moccasins-women-flats-soft-loafers-moccasin-gommino-grass-green.jpg?v=1599462480","variant_ids":[35836384018587,35836384051355,35836384084123,35836384116891,35836384149659,35836384182427,35836384215195,35836384247963,35836384280731,35836384313499]},"available":true,"name":"New Moccasins Women Flats Soft Loafers moccasin-gommino - Grass Green \/ 11","public_title":"Grass Green \/ 11","options":["Grass Green","11"],"price":2475,"weight":0,"compare_at_price":5999,"inventory_management":"shopify","barcode":null,"featured_media":{"alt":null,"id":11109680382107,"position":9,"preview_image":{"aspect_ratio":1.0,"height":600,"width":600,"src":"https:\/\/cdn.shopify.com\/s\/files\/1\/0451\/8520\/4379\/products\/new-moccasins-women-flats-soft-loafers-moccasin-gommino-grass-green.jpg?v=1599460504"}}},{"id":35836384280731,"title":"Grass Green \/ 12","option1":"Grass Green","option2":"12","option3":null,"sku":"14:175#Grass Green;200000124:1663","requires_shipping":true,"taxable":true,"featured_image":{"id":18934815490203,"product_id":5577808445595,"position":9,"created_at":"2020-09-07T14:35:04+08:00","updated_at":"2020-09-07T15:08:00+08:00","alt":null,"width":600,"height":600,"src":"https:\/\/cdn.shopify.com\/s\/files\/1\/0451\/8520\/4379\/products\/new-moccasins-women-flats-soft-loafers-moccasin-gommino-grass-green.jpg?v=1599462480","variant_ids":[35836384018587,35836384051355,35836384084123,35836384116891,35836384149659,35836384182427,35836384215195,35836384247963,35836384280731,35836384313499]},"available":true,"name":"New Moccasins Women Flats Soft Loafers moccasin-gommino - Grass Green \/ 12","public_title":"Grass Green \/ 12","options":["Grass Green","12"],"price":2475,"weight":0,"compare_at_price":5999,"inventory_management":"shopify","barcode":null,"featured_media":{"alt":null,"id":11109680382107,"position":9,"preview_image":{"aspect_ratio":1.0,"height":600,"width":600,"src":"https:\/\/cdn.shopify.com\/s\/files\/1\/0451\/8520\/4379\/products\/new-moccasins-women-flats-soft-loafers-moccasin-gommino-grass-green.jpg?v=1599460504"}}},{"id":35836384313499,"title":"Grass Green \/ 13","option1":"Grass Green","option2":"13","option3":null,"sku":"14:175#Grass Green;200000124:200000296","requires_shipping":true,"taxable":true,"featured_image":{"id":18934815490203,"product_id":5577808445595,"position":9,"created_at":"2020-09-07T14:35:04+08:00","updated_at":"2020-09-07T15:08:00+08:00","alt":null,"width":600,"height":600,"src":"https:\/\/cdn.shopify.com\/s\/files\/1\/0451\/8520\/4379\/products\/new-moccasins-women-flats-soft-loafers-moccasin-gommino-grass-green.jpg?v=1599462480","variant_ids":[35836384018587,35836384051355,35836384084123,35836384116891,35836384149659,35836384182427,35836384215195,35836384247963,35836384280731,35836384313499]},"available":true,"name":"New Moccasins Women Flats Soft Loafers moccasin-gommino - Grass Green \/ 13","public_title":"Grass Green \/ 13","options":["Grass Green","13"],"price":2475,"weight":0,"compare_at_price":5999,"inventory_management":"shopify","barcode":null,"featured_media":{"alt":null,"id":11109680382107,"position":9,"preview_image":{"aspect_ratio":1.0,"height":600,"width":600,"src":"https:\/\/cdn.shopify.com\/s\/files\/1\/0451\/8520\/4379\/products\/new-moccasins-women-flats-soft-loafers-moccasin-gommino-grass-green.jpg?v=1599460504"}}},{"id":35836384346267,"title":"Army Green \/ 4","option1":"Army Green","option2":"4","option3":null,"sku":"14:200004889#Army Green;200000124:153","requires_shipping":true,"taxable":true,"featured_image":{"id":18934815555739,"product_id":5577808445595,"position":4,"created_at":"2020-09-07T14:35:04+08:00","updated_at":"2020-09-07T15:08:00+08:00","alt":null,"width":600,"height":600,"src":"https:\/\/cdn.shopify.com\/s\/files\/1\/0451\/8520\/4379\/products\/new-moccasins-women-flats-soft-loafers-moccasin-gommino-army-green.jpg?v=1599462480","variant_ids":[35836384346267,35836384379035,35836384411803,35836384477339,35836384510107,35836384542875,35836384575643,35836384608411,35836384673947,35836384739483]},"available":true,"name":"New Moccasins Women Flats Soft Loafers moccasin-gommino - Army Green \/ 4","public_title":"Army Green \/ 4","options":["Army Green","4"],"price":2475,"weight":0,"compare_at_price":5999,"inventory_management":"shopify","barcode":null,"featured_media":{"alt":null,"id":11109680218267,"position":4,"preview_image":{"aspect_ratio":1.0,"height":600,"width":600,"src":"https:\/\/cdn.shopify.com\/s\/files\/1\/0451\/8520\/4379\/products\/new-moccasins-women-flats-soft-loafers-moccasin-gommino-army-green.jpg?v=1599460504"}}},{"id":35836384379035,"title":"Army Green \/ 5","option1":"Army Green","option2":"5","option3":null,"sku":"14:200004889#Army Green;200000124:698","requires_shipping":true,"taxable":true,"featured_image":{"id":18934815555739,"product_id":5577808445595,"position":4,"created_at":"2020-09-07T14:35:04+08:00","updated_at":"2020-09-07T15:08:00+08:00","alt":null,"width":600,"height":600,"src":"https:\/\/cdn.shopify.com\/s\/files\/1\/0451\/8520\/4379\/products\/new-moccasins-women-flats-soft-loafers-moccasin-gommino-army-green.jpg?v=1599462480","variant_ids":[35836384346267,35836384379035,35836384411803,35836384477339,35836384510107,35836384542875,35836384575643,35836384608411,35836384673947,35836384739483]},"available":true,"name":"New Moccasins Women Flats Soft Loafers moccasin-gommino - Army Green \/ 5","public_title":"Army Green \/ 5","options":["Army Green","5"],"price":2475,"weight":0,"compare_at_price":5999,"inventory_management":"shopify","barcode":null,"featured_media":{"alt":null,"id":11109680218267,"position":4,"preview_image":{"aspect_ratio":1.0,"height":600,"width":600,"src":"https:\/\/cdn.shopify.com\/s\/files\/1\/0451\/8520\/4379\/products\/new-moccasins-women-flats-soft-loafers-moccasin-gommino-army-green.jpg?v=1599460504"}}},{"id":35836384411803,"title":"Army Green \/ 6","option1":"Army Green","option2":"6","option3":null,"sku":"14:200004889#Army Green;200000124:1394","requires_shipping":true,"taxable":true,"featured_image":{"id":18934815555739,"product_id":5577808445595,"position":4,"created_at":"2020-09-07T14:35:04+08:00","updated_at":"2020-09-07T15:08:00+08:00","alt":null,"width":600,"height":600,"src":"https:\/\/cdn.shopify.com\/s\/files\/1\/0451\/8520\/4379\/products\/new-moccasins-women-flats-soft-loafers-moccasin-gommino-army-green.jpg?v=1599462480","variant_ids":[35836384346267,35836384379035,35836384411803,35836384477339,35836384510107,35836384542875,35836384575643,35836384608411,35836384673947,35836384739483]},"available":true,"name":"New Moccasins Women Flats Soft Loafers moccasin-gommino - Army Green \/ 6","public_title":"Army Green \/ 6","options":["Army Green","6"],"price":2475,"weight":0,"compare_at_price":5999,"inventory_management":"shopify","barcode":null,"featured_media":{"alt":null,"id":11109680218267,"position":4,"preview_image":{"aspect_ratio":1.0,"height":600,"width":600,"src":"https:\/\/cdn.shopify.com\/s\/files\/1\/0451\/8520\/4379\/products\/new-moccasins-women-flats-soft-loafers-moccasin-gommino-army-green.jpg?v=1599460504"}}},{"id":35836384477339,"title":"Army Green \/ 7","option1":"Army Green","option2":"7","option3":null,"sku":"14:200004889#Army Green;200000124:3434","requires_shipping":true,"taxable":true,"featured_image":{"id":18934815555739,"product_id":5577808445595,"position":4,"created_at":"2020-09-07T14:35:04+08:00","updated_at":"2020-09-07T15:08:00+08:00","alt":null,"width":600,"height":600,"src":"https:\/\/cdn.shopify.com\/s\/files\/1\/0451\/8520\/4379\/products\/new-moccasins-women-flats-soft-loafers-moccasin-gommino-army-green.jpg?v=1599462480","variant_ids":[35836384346267,35836384379035,35836384411803,35836384477339,35836384510107,35836384542875,35836384575643,35836384608411,35836384673947,35836384739483]},"available":true,"name":"New Moccasins Women Flats Soft Loafers moccasin-gommino - Army Green \/ 7","public_title":"Army Green \/ 7","options":["Army Green","7"],"price":2475,"weight":0,"compare_at_price":5999,"inventory_management":"shopify","barcode":null,"featured_media":{"alt":null,"id":11109680218267,"position":4,"preview_image":{"aspect_ratio":1.0,"height":600,"width":600,"src":"https:\/\/cdn.shopify.com\/s\/files\/1\/0451\/8520\/4379\/products\/new-moccasins-women-flats-soft-loafers-moccasin-gommino-army-green.jpg?v=1599460504"}}},{"id":35836384510107,"title":"Army Green \/ 8","option1":"Army Green","option2":"8","option3":null,"sku":"14:200004889#Army Green;200000124:699","requires_shipping":true,"taxable":true,"featured_image":{"id":18934815555739,"product_id":5577808445595,"position":4,"created_at":"2020-09-07T14:35:04+08:00","updated_at":"2020-09-07T15:08:00+08:00","alt":null,"width":600,"height":600,"src":"https:\/\/cdn.shopify.com\/s\/files\/1\/0451\/8520\/4379\/products\/new-moccasins-women-flats-soft-loafers-moccasin-gommino-army-green.jpg?v=1599462480","variant_ids":[35836384346267,35836384379035,35836384411803,35836384477339,35836384510107,35836384542875,35836384575643,35836384608411,35836384673947,35836384739483]},"available":true,"name":"New Moccasins Women Flats Soft Loafers moccasin-gommino - Army Green \/ 8","public_title":"Army Green \/ 8","options":["Army Green","8"],"price":2475,"weight":0,"compare_at_price":5999,"inventory_management":"shopify","barcode":null,"featured_media":{"alt":null,"id":11109680218267,"position":4,"preview_image":{"aspect_ratio":1.0,"height":600,"width":600,"src":"https:\/\/cdn.shopify.com\/s\/files\/1\/0451\/8520\/4379\/products\/new-moccasins-women-flats-soft-loafers-moccasin-gommino-army-green.jpg?v=1599460504"}}},{"id":35836384542875,"title":"Army Green \/ 9","option1":"Army Green","option2":"9","option3":null,"sku":"14:200004889#Army Green;200000124:350262","requires_shipping":true,"taxable":true,"featured_image":{"id":18934815555739,"product_id":5577808445595,"position":4,"created_at":"2020-09-07T14:35:04+08:00","updated_at":"2020-09-07T15:08:00+08:00","alt":null,"width":600,"height":600,"src":"https:\/\/cdn.shopify.com\/s\/files\/1\/0451\/8520\/4379\/products\/new-moccasins-women-flats-soft-loafers-moccasin-gommino-army-green.jpg?v=1599462480","variant_ids":[35836384346267,35836384379035,35836384411803,35836384477339,35836384510107,35836384542875,35836384575643,35836384608411,35836384673947,35836384739483]},"available":true,"name":"New Moccasins Women Flats Soft Loafers moccasin-gommino - Army Green \/ 9","public_title":"Army Green \/ 9","options":["Army Green","9"],"price":2475,"weight":0,"compare_at_price":5999,"inventory_management":"shopify","barcode":null,"featured_media":{"alt":null,"id":11109680218267,"position":4,"preview_image":{"aspect_ratio":1.0,"height":600,"width":600,"src":"https:\/\/cdn.shopify.com\/s\/files\/1\/0451\/8520\/4379\/products\/new-moccasins-women-flats-soft-loafers-moccasin-gommino-army-green.jpg?v=1599460504"}}},{"id":35836384575643,"title":"Army Green \/ 10","option1":"Army Green","option2":"10","option3":null,"sku":"14:200004889#Army Green;200000124:1583","requires_shipping":true,"taxable":true,"featured_image":{"id":18934815555739,"product_id":5577808445595,"position":4,"created_at":"2020-09-07T14:35:04+08:00","updated_at":"2020-09-07T15:08:00+08:00","alt":null,"width":600,"height":600,"src":"https:\/\/cdn.shopify.com\/s\/files\/1\/0451\/8520\/4379\/products\/new-moccasins-women-flats-soft-loafers-moccasin-gommino-army-green.jpg?v=1599462480","variant_ids":[35836384346267,35836384379035,35836384411803,35836384477339,35836384510107,35836384542875,35836384575643,35836384608411,35836384673947,35836384739483]},"available":true,"name":"New Moccasins Women Flats Soft Loafers moccasin-gommino - Army Green \/ 10","public_title":"Army Green \/ 10","options":["Army Green","10"],"price":2475,"weight":0,"compare_at_price":5999,"inventory_management":"shopify","barcode":null,"featured_media":{"alt":null,"id":11109680218267,"position":4,"preview_image":{"aspect_ratio":1.0,"height":600,"width":600,"src":"https:\/\/cdn.shopify.com\/s\/files\/1\/0451\/8520\/4379\/products\/new-moccasins-women-flats-soft-loafers-moccasin-gommino-army-green.jpg?v=1599460504"}}},{"id":35836384608411,"title":"Army Green \/ 11","option1":"Army Green","option2":"11","option3":null,"sku":"14:200004889#Army Green;200000124:100010420","requires_shipping":true,"taxable":true,"featured_image":{"id":18934815555739,"product_id":5577808445595,"position":4,"created_at":"2020-09-07T14:35:04+08:00","updated_at":"2020-09-07T15:08:00+08:00","alt":null,"width":600,"height":600,"src":"https:\/\/cdn.shopify.com\/s\/files\/1\/0451\/8520\/4379\/products\/new-moccasins-women-flats-soft-loafers-moccasin-gommino-army-green.jpg?v=1599462480","variant_ids":[35836384346267,35836384379035,35836384411803,35836384477339,35836384510107,35836384542875,35836384575643,35836384608411,35836384673947,35836384739483]},"available":true,"name":"New Moccasins Women Flats Soft Loafers moccasin-gommino - Army Green \/ 11","public_title":"Army Green \/ 11","options":["Army Green","11"],"price":2475,"weight":0,"compare_at_price":5999,"inventory_management":"shopify","barcode":null,"featured_media":{"alt":null,"id":11109680218267,"position":4,"preview_image":{"aspect_ratio":1.0,"height":600,"width":600,"src":"https:\/\/cdn.shopify.com\/s\/files\/1\/0451\/8520\/4379\/products\/new-moccasins-women-flats-soft-loafers-moccasin-gommino-army-green.jpg?v=1599460504"}}},{"id":35836384673947,"title":"Army Green \/ 12","option1":"Army Green","option2":"12","option3":null,"sku":"14:200004889#Army Green;200000124:1663","requires_shipping":true,"taxable":true,"featured_image":{"id":18934815555739,"product_id":5577808445595,"position":4,"created_at":"2020-09-07T14:35:04+08:00","updated_at":"2020-09-07T15:08:00+08:00","alt":null,"width":600,"height":600,"src":"https:\/\/cdn.shopify.com\/s\/files\/1\/0451\/8520\/4379\/products\/new-moccasins-women-flats-soft-loafers-moccasin-gommino-army-green.jpg?v=1599462480","variant_ids":[35836384346267,35836384379035,35836384411803,35836384477339,35836384510107,35836384542875,35836384575643,35836384608411,35836384673947,35836384739483]},"available":true,"name":"New Moccasins Women Flats Soft Loafers moccasin-gommino - Army Green \/ 12","public_title":"Army Green \/ 12","options":["Army Green","12"],"price":2475,"weight":0,"compare_at_price":5999,"inventory_management":"shopify","barcode":null,"featured_media":{"alt":null,"id":11109680218267,"position":4,"preview_image":{"aspect_ratio":1.0,"height":600,"width":600,"src":"https:\/\/cdn.shopify.com\/s\/files\/1\/0451\/8520\/4379\/products\/new-moccasins-women-flats-soft-loafers-moccasin-gommino-army-green.jpg?v=1599460504"}}},{"id":35836384739483,"title":"Army Green \/ 13","option1":"Army Green","option2":"13","option3":null,"sku":"14:200004889#Army Green;200000124:200000296","requires_shipping":true,"taxable":true,"featured_image":{"id":18934815555739,"product_id":5577808445595,"position":4,"created_at":"2020-09-07T14:35:04+08:00","updated_at":"2020-09-07T15:08:00+08:00","alt":null,"width":600,"height":600,"src":"https:\/\/cdn.shopify.com\/s\/files\/1\/0451\/8520\/4379\/products\/new-moccasins-women-flats-soft-loafers-moccasin-gommino-army-green.jpg?v=1599462480","variant_ids":[35836384346267,35836384379035,35836384411803,35836384477339,35836384510107,35836384542875,35836384575643,35836384608411,35836384673947,35836384739483]},"available":true,"name":"New Moccasins Women Flats Soft Loafers moccasin-gommino - Army Green \/ 13","public_title":"Army Green \/ 13","options":["Army Green","13"],"price":2475,"weight":0,"compare_at_price":5999,"inventory_management":"shopify","barcode":null,"featured_media":{"alt":null,"id":11109680218267,"position":4,"preview_image":{"aspect_ratio":1.0,"height":600,"width":600,"src":"https:\/\/cdn.shopify.com\/s\/files\/1\/0451\/8520\/4379\/products\/new-moccasins-women-flats-soft-loafers-moccasin-gommino-army-green.jpg?v=1599460504"}}},{"id":35836384837787,"title":"Orange \/ 4","option1":"Orange","option2":"4","option3":null,"sku":"14:350852#Orange;200000124:153","requires_shipping":true,"taxable":true,"featured_image":{"id":18934815522971,"product_id":5577808445595,"position":12,"created_at":"2020-09-07T14:35:04+08:00","updated_at":"2020-09-07T15:08:00+08:00","alt":null,"width":600,"height":600,"src":"https:\/\/cdn.shopify.com\/s\/files\/1\/0451\/8520\/4379\/products\/new-moccasins-women-flats-soft-loafers-moccasin-gommino-orange.jpg?v=1599462480","variant_ids":[35836384837787,35836384936091,35836385034395,35836385067163,35836385099931,35836385132699,35836385165467,35836385198235,35836385231003,35836385263771]},"available":true,"name":"New Moccasins Women Flats Soft Loafers moccasin-gommino - Orange \/ 4","public_title":"Orange \/ 4","options":["Orange","4"],"price":2475,"weight":0,"compare_at_price":5999,"inventory_management":"shopify","barcode":null,"featured_media":{"alt":null,"id":11109680480411,"position":12,"preview_image":{"aspect_ratio":1.0,"height":600,"width":600,"src":"https:\/\/cdn.shopify.com\/s\/files\/1\/0451\/8520\/4379\/products\/new-moccasins-women-flats-soft-loafers-moccasin-gommino-orange.jpg?v=1599460504"}}},{"id":35836384936091,"title":"Orange \/ 5","option1":"Orange","option2":"5","option3":null,"sku":"14:350852#Orange;200000124:698","requires_shipping":true,"taxable":true,"featured_image":{"id":18934815522971,"product_id":5577808445595,"position":12,"created_at":"2020-09-07T14:35:04+08:00","updated_at":"2020-09-07T15:08:00+08:00","alt":null,"width":600,"height":600,"src":"https:\/\/cdn.shopify.com\/s\/files\/1\/0451\/8520\/4379\/products\/new-moccasins-women-flats-soft-loafers-moccasin-gommino-orange.jpg?v=1599462480","variant_ids":[35836384837787,35836384936091,35836385034395,35836385067163,35836385099931,35836385132699,35836385165467,35836385198235,35836385231003,35836385263771]},"available":true,"name":"New Moccasins Women Flats Soft Loafers moccasin-gommino - Orange \/ 5","public_title":"Orange \/ 5","options":["Orange","5"],"price":2475,"weight":0,"compare_at_price":5999,"inventory_management":"shopify","barcode":null,"featured_media":{"alt":null,"id":11109680480411,"position":12,"preview_image":{"aspect_ratio":1.0,"height":600,"width":600,"src":"https:\/\/cdn.shopify.com\/s\/files\/1\/0451\/8520\/4379\/products\/new-moccasins-women-flats-soft-loafers-moccasin-gommino-orange.jpg?v=1599460504"}}},{"id":35836385034395,"title":"Orange \/ 6","option1":"Orange","option2":"6","option3":null,"sku":"14:350852#Orange;200000124:1394","requires_shipping":true,"taxable":true,"featured_image":{"id":18934815522971,"product_id":5577808445595,"position":12,"created_at":"2020-09-07T14:35:04+08:00","updated_at":"2020-09-07T15:08:00+08:00","alt":null,"width":600,"height":600,"src":"https:\/\/cdn.shopify.com\/s\/files\/1\/0451\/8520\/4379\/products\/new-moccasins-women-flats-soft-loafers-moccasin-gommino-orange.jpg?v=1599462480","variant_ids":[35836384837787,35836384936091,35836385034395,35836385067163,35836385099931,35836385132699,35836385165467,35836385198235,35836385231003,35836385263771]},"available":true,"name":"New Moccasins Women Flats Soft Loafers moccasin-gommino - Orange \/ 6","public_title":"Orange \/ 6","options":["Orange","6"],"price":2475,"weight":0,"compare_at_price":5999,"inventory_management":"shopify","barcode":null,"featured_media":{"alt":null,"id":11109680480411,"position":12,"preview_image":{"aspect_ratio":1.0,"height":600,"width":600,"src":"https:\/\/cdn.shopify.com\/s\/files\/1\/0451\/8520\/4379\/products\/new-moccasins-women-flats-soft-loafers-moccasin-gommino-orange.jpg?v=1599460504"}}},{"id":35836385067163,"title":"Orange \/ 7","option1":"Orange","option2":"7","option3":null,"sku":"14:350852#Orange;200000124:3434","requires_shipping":true,"taxable":true,"featured_image":{"id":18934815522971,"product_id":5577808445595,"position":12,"created_at":"2020-09-07T14:35:04+08:00","updated_at":"2020-09-07T15:08:00+08:00","alt":null,"width":600,"height":600,"src":"https:\/\/cdn.shopify.com\/s\/files\/1\/0451\/8520\/4379\/products\/new-moccasins-women-flats-soft-loafers-moccasin-gommino-orange.jpg?v=1599462480","variant_ids":[35836384837787,35836384936091,35836385034395,35836385067163,35836385099931,35836385132699,35836385165467,35836385198235,35836385231003,35836385263771]},"available":true,"name":"New Moccasins Women Flats Soft Loafers moccasin-gommino - Orange \/ 7","public_title":"Orange \/ 7","options":["Orange","7"],"price":2475,"weight":0,"compare_at_price":5999,"inventory_management":"shopify","barcode":null,"featured_media":{"alt":null,"id":11109680480411,"position":12,"preview_image":{"aspect_ratio":1.0,"height":600,"width":600,"src":"https:\/\/cdn.shopify.com\/s\/files\/1\/0451\/8520\/4379\/products\/new-moccasins-women-flats-soft-loafers-moccasin-gommino-orange.jpg?v=1599460504"}}},{"id":35836385099931,"title":"Orange \/ 8","option1":"Orange","option2":"8","option3":null,"sku":"14:350852#Orange;200000124:699","requires_shipping":true,"taxable":true,"featured_image":{"id":18934815522971,"product_id":5577808445595,"position":12,"created_at":"2020-09-07T14:35:04+08:00","updated_at":"2020-09-07T15:08:00+08:00","alt":null,"width":600,"height":600,"src":"https:\/\/cdn.shopify.com\/s\/files\/1\/0451\/8520\/4379\/products\/new-moccasins-women-flats-soft-loafers-moccasin-gommino-orange.jpg?v=1599462480","variant_ids":[35836384837787,35836384936091,35836385034395,35836385067163,35836385099931,35836385132699,35836385165467,35836385198235,35836385231003,35836385263771]},"available":true,"name":"New Moccasins Women Flats Soft Loafers moccasin-gommino - Orange \/ 8","public_title":"Orange \/ 8","options":["Orange","8"],"price":2475,"weight":0,"compare_at_price":5999,"inventory_management":"shopify","barcode":null,"featured_media":{"alt":null,"id":11109680480411,"position":12,"preview_image":{"aspect_ratio":1.0,"height":600,"width":600,"src":"https:\/\/cdn.shopify.com\/s\/files\/1\/0451\/8520\/4379\/products\/new-moccasins-women-flats-soft-loafers-moccasin-gommino-orange.jpg?v=1599460504"}}},{"id":35836385132699,"title":"Orange \/ 9","option1":"Orange","option2":"9","option3":null,"sku":"14:350852#Orange;200000124:350262","requires_shipping":true,"taxable":true,"featured_image":{"id":18934815522971,"product_id":5577808445595,"position":12,"created_at":"2020-09-07T14:35:04+08:00","updated_at":"2020-09-07T15:08:00+08:00","alt":null,"width":600,"height":600,"src":"https:\/\/cdn.shopify.com\/s\/files\/1\/0451\/8520\/4379\/products\/new-moccasins-women-flats-soft-loafers-moccasin-gommino-orange.jpg?v=1599462480","variant_ids":[35836384837787,35836384936091,35836385034395,35836385067163,35836385099931,35836385132699,35836385165467,35836385198235,35836385231003,35836385263771]},"available":true,"name":"New Moccasins Women Flats Soft Loafers moccasin-gommino - Orange \/ 9","public_title":"Orange \/ 9","options":["Orange","9"],"price":2475,"weight":0,"compare_at_price":5999,"inventory_management":"shopify","barcode":null,"featured_media":{"alt":null,"id":11109680480411,"position":12,"preview_image":{"aspect_ratio":1.0,"height":600,"width":600,"src":"https:\/\/cdn.shopify.com\/s\/files\/1\/0451\/8520\/4379\/products\/new-moccasins-women-flats-soft-loafers-moccasin-gommino-orange.jpg?v=1599460504"}}},{"id":35836385165467,"title":"Orange \/ 10","option1":"Orange","option2":"10","option3":null,"sku":"14:350852#Orange;200000124:1583","requires_shipping":true,"taxable":true,"featured_image":{"id":18934815522971,"product_id":5577808445595,"position":12,"created_at":"2020-09-07T14:35:04+08:00","updated_at":"2020-09-07T15:08:00+08:00","alt":null,"width":600,"height":600,"src":"https:\/\/cdn.shopify.com\/s\/files\/1\/0451\/8520\/4379\/products\/new-moccasins-women-flats-soft-loafers-moccasin-gommino-orange.jpg?v=1599462480","variant_ids":[35836384837787,35836384936091,35836385034395,35836385067163,35836385099931,35836385132699,35836385165467,35836385198235,35836385231003,35836385263771]},"available":true,"name":"New Moccasins Women Flats Soft Loafers moccasin-gommino - Orange \/ 10","public_title":"Orange \/ 10","options":["Orange","10"],"price":2475,"weight":0,"compare_at_price":5999,"inventory_management":"shopify","barcode":null,"featured_media":{"alt":null,"id":11109680480411,"position":12,"preview_image":{"aspect_ratio":1.0,"height":600,"width":600,"src":"https:\/\/cdn.shopify.com\/s\/files\/1\/0451\/8520\/4379\/products\/new-moccasins-women-flats-soft-loafers-moccasin-gommino-orange.jpg?v=1599460504"}}},{"id":35836385198235,"title":"Orange \/ 11","option1":"Orange","option2":"11","option3":null,"sku":"14:350852#Orange;200000124:100010420","requires_shipping":true,"taxable":true,"featured_image":{"id":18934815522971,"product_id":5577808445595,"position":12,"created_at":"2020-09-07T14:35:04+08:00","updated_at":"2020-09-07T15:08:00+08:00","alt":null,"width":600,"height":600,"src":"https:\/\/cdn.shopify.com\/s\/files\/1\/0451\/8520\/4379\/products\/new-moccasins-women-flats-soft-loafers-moccasin-gommino-orange.jpg?v=1599462480","variant_ids":[35836384837787,35836384936091,35836385034395,35836385067163,35836385099931,35836385132699,35836385165467,35836385198235,35836385231003,35836385263771]},"available":true,"name":"New Moccasins Women Flats Soft Loafers moccasin-gommino - Orange \/ 11","public_title":"Orange \/ 11","options":["Orange","11"],"price":2475,"weight":0,"compare_at_price":5999,"inventory_management":"shopify","barcode":null,"featured_media":{"alt":null,"id":11109680480411,"position":12,"preview_image":{"aspect_ratio":1.0,"height":600,"width":600,"src":"https:\/\/cdn.shopify.com\/s\/files\/1\/0451\/8520\/4379\/products\/new-moccasins-women-flats-soft-loafers-moccasin-gommino-orange.jpg?v=1599460504"}}},{"id":35836385231003,"title":"Orange \/ 12","option1":"Orange","option2":"12","option3":null,"sku":"14:350852#Orange;200000124:1663","requires_shipping":true,"taxable":true,"featured_image":{"id":18934815522971,"product_id":5577808445595,"position":12,"created_at":"2020-09-07T14:35:04+08:00","updated_at":"2020-09-07T15:08:00+08:00","alt":null,"width":600,"height":600,"src":"https:\/\/cdn.shopify.com\/s\/files\/1\/0451\/8520\/4379\/products\/new-moccasins-women-flats-soft-loafers-moccasin-gommino-orange.jpg?v=1599462480","variant_ids":[35836384837787,35836384936091,35836385034395,35836385067163,35836385099931,35836385132699,35836385165467,35836385198235,35836385231003,35836385263771]},"available":true,"name":"New Moccasins Women Flats Soft Loafers moccasin-gommino - Orange \/ 12","public_title":"Orange \/ 12","options":["Orange","12"],"price":2475,"weight":0,"compare_at_price":5999,"inventory_management":"shopify","barcode":null,"featured_media":{"alt":null,"id":11109680480411,"position":12,"preview_image":{"aspect_ratio":1.0,"height":600,"width":600,"src":"https:\/\/cdn.shopify.com\/s\/files\/1\/0451\/8520\/4379\/products\/new-moccasins-women-flats-soft-loafers-moccasin-gommino-orange.jpg?v=1599460504"}}},{"id":35836385263771,"title":"Orange \/ 13","option1":"Orange","option2":"13","option3":null,"sku":"14:350852#Orange;200000124:200000296","requires_shipping":true,"taxable":true,"featured_image":{"id":18934815522971,"product_id":5577808445595,"position":12,"created_at":"2020-09-07T14:35:04+08:00","updated_at":"2020-09-07T15:08:00+08:00","alt":null,"width":600,"height":600,"src":"https:\/\/cdn.shopify.com\/s\/files\/1\/0451\/8520\/4379\/products\/new-moccasins-women-flats-soft-loafers-moccasin-gommino-orange.jpg?v=1599462480","variant_ids":[35836384837787,35836384936091,35836385034395,35836385067163,35836385099931,35836385132699,35836385165467,35836385198235,35836385231003,35836385263771]},"available":true,"name":"New Moccasins Women Flats Soft Loafers moccasin-gommino - Orange \/ 13","public_title":"Orange \/ 13","options":["Orange","13"],"price":2475,"weight":0,"compare_at_price":5999,"inventory_management":"shopify","barcode":null,"featured_media":{"alt":null,"id":11109680480411,"position":12,"preview_image":{"aspect_ratio":1.0,"height":600,"width":600,"src":"https:\/\/cdn.shopify.com\/s\/files\/1\/0451\/8520\/4379\/products\/new-moccasins-women-flats-soft-loafers-moccasin-gommino-orange.jpg?v=1599460504"}}}],"images":["\/\/cdn.shopify.com\/s\/files\/1\/0451\/8520\/4379\/products\/new-moccasins-women-flats-soft-loafers-moccasin-gommino-1.jpg?v=1599462480","\/\/cdn.shopify.com\/s\/files\/1\/0451\/8520\/4379\/products\/new-moccasins-women-flats-soft-loafers-moccasin-gommino-2.jpg?v=1599462480","\/\/cdn.shopify.com\/s\/files\/1\/0451\/8520\/4379\/products\/new-moccasins-women-flats-soft-loafers-moccasin-gommino-3.jpg?v=1599462480","\/\/cdn.shopify.com\/s\/files\/1\/0451\/8520\/4379\/products\/new-moccasins-women-flats-soft-loafers-moccasin-gommino-army-green.jpg?v=1599462480","\/\/cdn.shopify.com\/s\/files\/1\/0451\/8520\/4379\/products\/new-moccasins-women-flats-soft-loafers-moccasin-gommino-beige.jpg?v=1599462480","\/\/cdn.shopify.com\/s\/files\/1\/0451\/8520\/4379\/products\/new-moccasins-women-flats-soft-loafers-moccasin-gommino-black.jpg?v=1599462480","\/\/cdn.shopify.com\/s\/files\/1\/0451\/8520\/4379\/products\/new-moccasins-women-flats-soft-loafers-moccasin-gommino-blue.jpg?v=1599462480","\/\/cdn.shopify.com\/s\/files\/1\/0451\/8520\/4379\/products\/new-moccasins-women-flats-soft-loafers-moccasin-gommino-gold.jpg?v=1599462480","\/\/cdn.shopify.com\/s\/files\/1\/0451\/8520\/4379\/products\/new-moccasins-women-flats-soft-loafers-moccasin-gommino-grass-green.jpg?v=1599462480","\/\/cdn.shopify.com\/s\/files\/1\/0451\/8520\/4379\/products\/new-moccasins-women-flats-soft-loafers-moccasin-gommino-Gray.jpg?v=1599462480","\/\/cdn.shopify.com\/s\/files\/1\/0451\/8520\/4379\/products\/new-moccasins-women-flats-soft-loafers-moccasin-gommino-light-brown.jpg?v=1599462480","\/\/cdn.shopify.com\/s\/files\/1\/0451\/8520\/4379\/products\/new-moccasins-women-flats-soft-loafers-moccasin-gommino-orange.jpg?v=1599462480"],"featured_image":"\/\/cdn.shopify.com\/s\/files\/1\/0451\/8520\/4379\/products\/new-moccasins-women-flats-soft-loafers-moccasin-gommino-1.jpg?v=1599462480","options":["Color","Shoe Size"],"media":[{"alt":null,"id":11110162170011,"position":1,"preview_image":{"aspect_ratio":1.0,"height":600,"width":600,"src":"https:\/\/cdn.shopify.com\/s\/files\/1\/0451\/8520\/4379\/products\/new-moccasins-women-flats-soft-loafers-moccasin-gommino-1.jpg?v=1599462472"},"aspect_ratio":1.0,"height":600,"media_type":"image","src":"https:\/\/cdn.shopify.com\/s\/files\/1\/0451\/8520\/4379\/products\/new-moccasins-women-flats-soft-loafers-moccasin-gommino-1.jpg?v=1599462472","width":600},{"alt":null,"id":11110162202779,"position":2,"preview_image":{"aspect_ratio":1.0,"height":512,"width":512,"src":"https:\/\/cdn.shopify.com\/s\/files\/1\/0451\/8520\/4379\/products\/new-moccasins-women-flats-soft-loafers-moccasin-gommino-2.jpg?v=1599462472"},"aspect_ratio":1.0,"height":512,"media_type":"image","src":"https:\/\/cdn.shopify.com\/s\/files\/1\/0451\/8520\/4379\/products\/new-moccasins-women-flats-soft-loafers-moccasin-gommino-2.jpg?v=1599462472","width":512},{"alt":null,"id":11110162235547,"position":3,"preview_image":{"aspect_ratio":1.0,"height":543,"width":543,"src":"https:\/\/cdn.shopify.com\/s\/files\/1\/0451\/8520\/4379\/products\/new-moccasins-women-flats-soft-loafers-moccasin-gommino-3.jpg?v=1599462472"},"aspect_ratio":1.0,"height":543,"media_type":"image","src":"https:\/\/cdn.shopify.com\/s\/files\/1\/0451\/8520\/4379\/products\/new-moccasins-women-flats-soft-loafers-moccasin-gommino-3.jpg?v=1599462472","width":543},{"alt":null,"id":11109680218267,"position":4,"preview_image":{"aspect_ratio":1.0,"height":600,"width":600,"src":"https:\/\/cdn.shopify.com\/s\/files\/1\/0451\/8520\/4379\/products\/new-moccasins-women-flats-soft-loafers-moccasin-gommino-army-green.jpg?v=1599460504"},"aspect_ratio":1.0,"height":600,"media_type":"image","src":"https:\/\/cdn.shopify.com\/s\/files\/1\/0451\/8520\/4379\/products\/new-moccasins-women-flats-soft-loafers-moccasin-gommino-army-green.jpg?v=1599460504","width":600},{"alt":null,"id":11109680251035,"position":5,"preview_image":{"aspect_ratio":1.0,"height":600,"width":600,"src":"https:\/\/cdn.shopify.com\/s\/files\/1\/0451\/8520\/4379\/products\/new-moccasins-women-flats-soft-loafers-moccasin-gommino-beige.jpg?v=1599460504"},"aspect_ratio":1.0,"height":600,"media_type":"image","src":"https:\/\/cdn.shopify.com\/s\/files\/1\/0451\/8520\/4379\/products\/new-moccasins-women-flats-soft-loafers-moccasin-gommino-beige.jpg?v=1599460504","width":600},{"alt":null,"id":11109680283803,"position":6,"preview_image":{"aspect_ratio":1.0,"height":600,"width":600,"src":"https:\/\/cdn.shopify.com\/s\/files\/1\/0451\/8520\/4379\/products\/new-moccasins-women-flats-soft-loafers-moccasin-gommino-black.jpg?v=1599460503"},"aspect_ratio":1.0,"height":600,"media_type":"image","src":"https:\/\/cdn.shopify.com\/s\/files\/1\/0451\/8520\/4379\/products\/new-moccasins-women-flats-soft-loafers-moccasin-gommino-black.jpg?v=1599460503","width":600},{"alt":null,"id":11109680316571,"position":7,"preview_image":{"aspect_ratio":1.0,"height":600,"width":600,"src":"https:\/\/cdn.shopify.com\/s\/files\/1\/0451\/8520\/4379\/products\/new-moccasins-women-flats-soft-loafers-moccasin-gommino-blue.jpg?v=1599460504"},"aspect_ratio":1.0,"height":600,"media_type":"image","src":"https:\/\/cdn.shopify.com\/s\/files\/1\/0451\/8520\/4379\/products\/new-moccasins-women-flats-soft-loafers-moccasin-gommino-blue.jpg?v=1599460504","width":600},{"alt":null,"id":11109680349339,"position":8,"preview_image":{"aspect_ratio":1.0,"height":600,"width":600,"src":"https:\/\/cdn.shopify.com\/s\/files\/1\/0451\/8520\/4379\/products\/new-moccasins-women-flats-soft-loafers-moccasin-gommino-gold.jpg?v=1599460503"},"aspect_ratio":1.0,"height":600,"media_type":"image","src":"https:\/\/cdn.shopify.com\/s\/files\/1\/0451\/8520\/4379\/products\/new-moccasins-women-flats-soft-loafers-moccasin-gommino-gold.jpg?v=1599460503","width":600},{"alt":null,"id":11109680382107,"position":9,"preview_image":{"aspect_ratio":1.0,"height":600,"width":600,"src":"https:\/\/cdn.shopify.com\/s\/files\/1\/0451\/8520\/4379\/products\/new-moccasins-women-flats-soft-loafers-moccasin-gommino-grass-green.jpg?v=1599460504"},"aspect_ratio":1.0,"height":600,"media_type":"image","src":"https:\/\/cdn.shopify.com\/s\/files\/1\/0451\/8520\/4379\/products\/new-moccasins-women-flats-soft-loafers-moccasin-gommino-grass-green.jpg?v=1599460504","width":600},{"alt":null,"id":11109680414875,"position":10,"preview_image":{"aspect_ratio":1.0,"height":600,"width":600,"src":"https:\/\/cdn.shopify.com\/s\/files\/1\/0451\/8520\/4379\/products\/new-moccasins-women-flats-soft-loafers-moccasin-gommino-Gray.jpg?v=1599460503"},"aspect_ratio":1.0,"height":600,"media_type":"image","src":"https:\/\/cdn.shopify.com\/s\/files\/1\/0451\/8520\/4379\/products\/new-moccasins-women-flats-soft-loafers-moccasin-gommino-Gray.jpg?v=1599460503","width":600},{"alt":null,"id":11109680447643,"position":11,"preview_image":{"aspect_ratio":1.0,"height":600,"width":600,"src":"https:\/\/cdn.shopify.com\/s\/files\/1\/0451\/8520\/4379\/products\/new-moccasins-women-flats-soft-loafers-moccasin-gommino-light-brown.jpg?v=1599460503"},"aspect_ratio":1.0,"height":600,"media_type":"image","src":"https:\/\/cdn.shopify.com\/s\/files\/1\/0451\/8520\/4379\/products\/new-moccasins-women-flats-soft-loafers-moccasin-gommino-light-brown.jpg?v=1599460503","width":600},{"alt":null,"id":11109680480411,"position":12,"preview_image":{"aspect_ratio":1.0,"height":600,"width":600,"src":"https:\/\/cdn.shopify.com\/s\/files\/1\/0451\/8520\/4379\/products\/new-moccasins-women-flats-soft-loafers-moccasin-gommino-orange.jpg?v=1599460504"},"aspect_ratio":1.0,"height":600,"media_type":"image","src":"https:\/\/cdn.shopify.com\/s\/files\/1\/0451\/8520\/4379\/products\/new-moccasins-women-flats-soft-loafers-moccasin-gommino-orange.jpg?v=1599460504","width":600}],"content":"\u003cp\u003e\u003cimg src=\"https:\/\/cdn.shopifycdn.net\/s\/files\/1\/0451\/8520\/4379\/files\/new-moccasins-women-flats-soft-loafers-moccasin-gommino-details-1.jpg?v=1599461913\" alt=\"\"\u003e\u003c\/p\u003e\n\u003cp\u003e\u003cimg src=\"https:\/\/cdn.shopifycdn.net\/s\/files\/1\/0451\/8520\/4379\/files\/new-moccasins-women-flats-soft-loafers-moccasin-gommino-details-2.jpg?v=1599461952\" alt=\"\"\u003e\u003c\/p\u003e\n\u003cp\u003e\u003cimg src=\"https:\/\/cdn.shopifycdn.net\/s\/files\/1\/0451\/8520\/4379\/files\/new-moccasins-women-flats-soft-loafers-moccasin-gommino-details-3.jpg?v=1599461980\" alt=\"\"\u003e\u003c\/p\u003e\n\u003cp\u003e\u003cimg src=\"https:\/\/cdn.shopifycdn.net\/s\/files\/1\/0451\/8520\/4379\/files\/new-moccasins-women-flats-soft-loafers-moccasin-gommino-details-4.jpg?v=1599462010\" alt=\"\"\u003e\u003c\/p\u003e\n\u003cp\u003e\u003cimg src=\"https:\/\/cdn.shopifycdn.net\/s\/files\/1\/0451\/8520\/4379\/files\/new-moccasins-women-flats-soft-loafers-moccasin-gommino-details-5.jpg?v=1599462040\" alt=\"\"\u003e\u003c\/p\u003e\n\u003cp\u003e\u003cimg src=\"https:\/\/cdn.shopifycdn.net\/s\/files\/1\/0451\/8520\/4379\/files\/new-moccasins-women-flats-soft-loafers-moccasin-gommino-details-6.jpg?v=1599462067\" alt=\"\"\u003e\u003c\/p\u003e\n\u003cp\u003e \u003c\/p\u003e\n\u003cdiv\u003e\u003cspan\u003e\u003cstrong\u003eWarm Reminder:\u003c\/strong\u003e\u003c\/span\u003e\u003c\/div\u003e\n\u003cdiv\u003e\n\u003cspan\u003e\u003c\/span\u003e\u003cspan\u003e1. If you are not sure about the size, please leave a message to us, we will glad to help you.\u003c\/span\u003e\n\u003c\/div\u003e\n\u003cdiv\u003e\u003cspan\u003e2. Please choose fit size according to your feet length, If your foot is a litter wide or fat, suggest to choose one bigger size.\u003c\/span\u003e\u003c\/div\u003e\n\u003cdiv\u003e\u003cspan\u003e3. We are not able to responsibility for any extra cost charged by the buyer's local department, please kindly understand.\u003c\/span\u003e\u003c\/div\u003e\n\u003cdiv\u003e \u003c\/div\u003e\n\u003cdiv\u003e\u003cspan\u003e\u003cimg data-spm-anchor-id=\"a2g0o.detail.1000023.i0.8d3a7edcvhWpWs\" src=\"https:\/\/ae01.alicdn.com\/kf\/HTB10_rkShYaK1RjSZFnq6y80pXaR.jpg\" alt=\"OK---Women Size Chart\"\u003e\u003c\/span\u003e\u003c\/div\u003e"}
New Moccasins Women Flats Soft Loafers moccasin-gommino
Product Description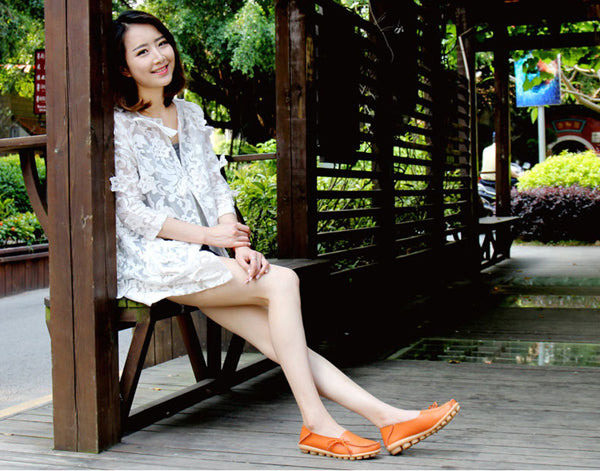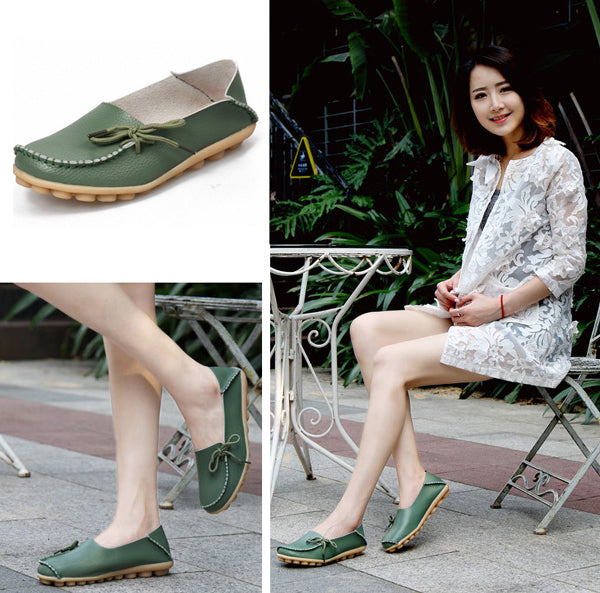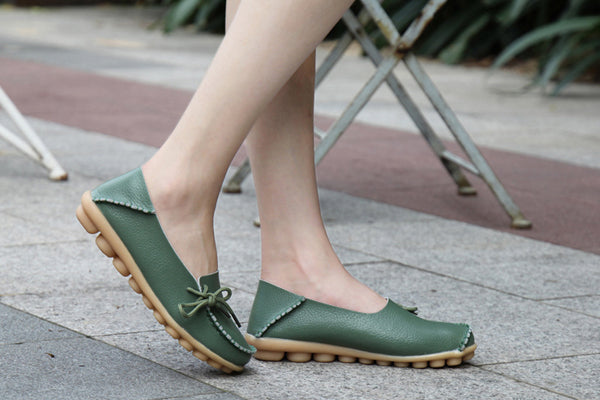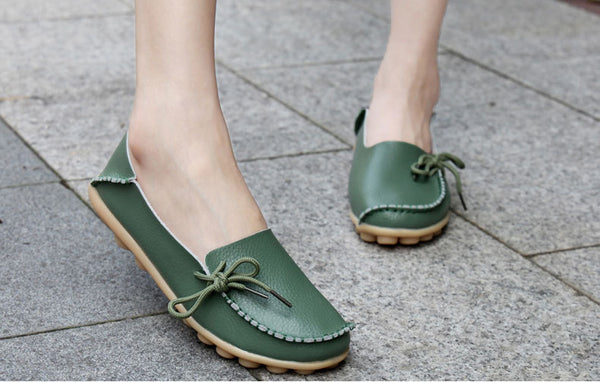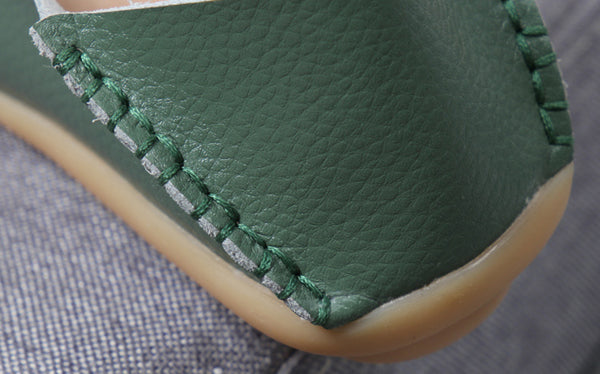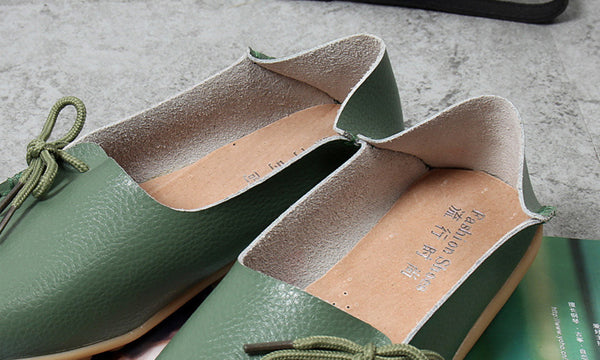 Warm Reminder:
1. If you are not sure about the size, please leave a message to us, we will glad to help you.
2. Please choose fit size according to your feet length, If your foot is a litter wide or fat, suggest to choose one bigger size.
3. We are not able to responsibility for any extra cost charged by the buyer's local department, please kindly understand.